SUBSCRIBE ON Apple | Spotify | Sticher | Amazon | Google | iHeart | TuneIn
☞ If you like what you hear and want to help support us, even $1 will help! Thank you.
Have a question, query, or quagmire you'd like Renee and David to answer? Click that red button to the right, or click on this link to leave us a recorded message. Press and talk away and maybe you'll be featured on the show!
Chat with us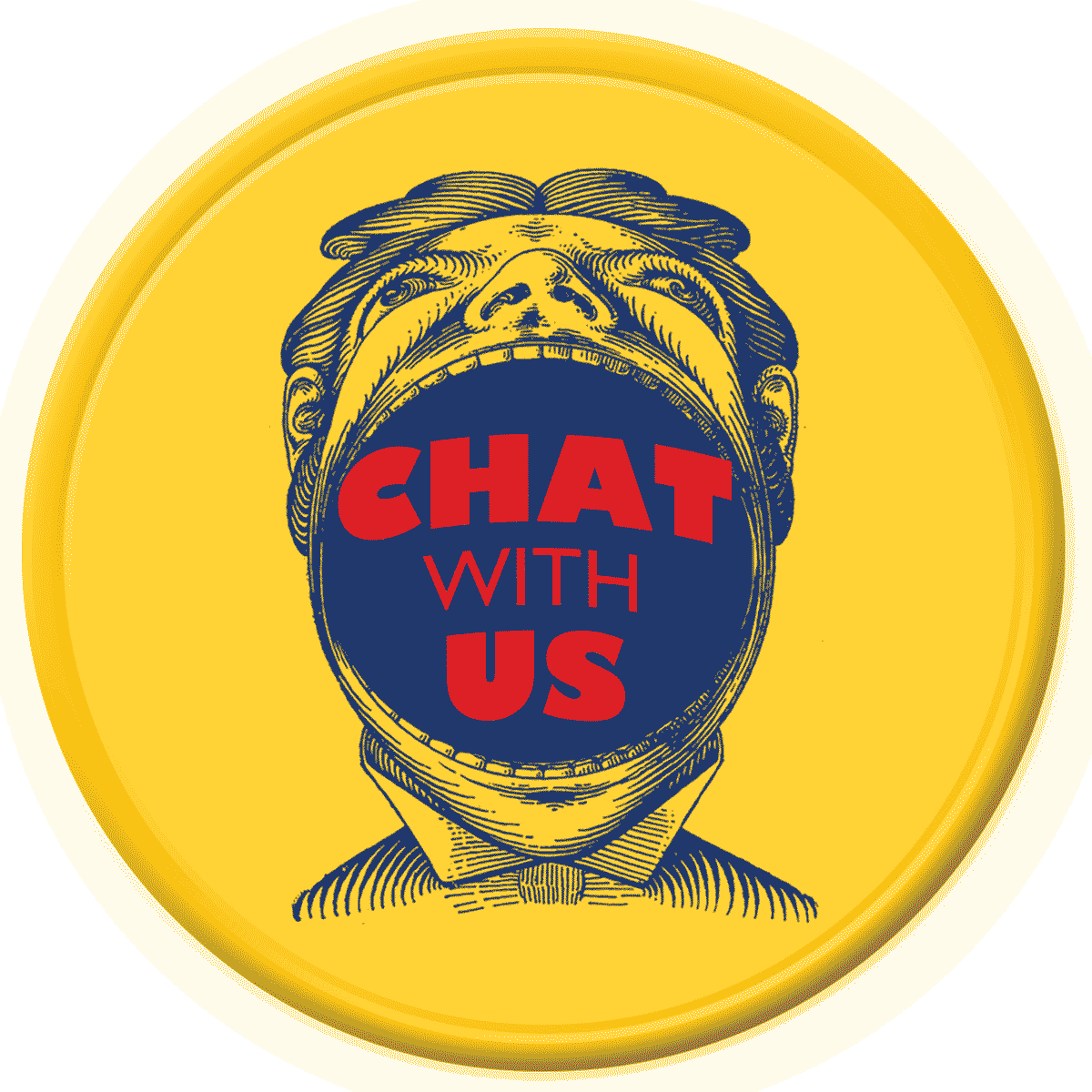 Have a cooking question, query, or quagmire you'd like Renee and David to answer? Click that big-mouth button to the right to leave us a recorded message. Just enter your name and email address, press record, and talk away. We'll definitely get back to you. And who knows? Maybe you'll be featured on the show!
Transcript
David: Hello. My name is David Leite, and I'm the founder of the website Leite's Culinaria.
Renee: And I'm Renee Schettler, the site's editor in chief.
David: And this is a very special episode of Talking With My Mouth Full, a podcast devoted to all things food, the people who make it, and the stories that make the people. And this episode is all about the story that makes the people.
David Leite: Renee?
Renee Schettler: Mm-hmm.
David: I don't know about you, but I think like most of us, I am so dismayed by all the terrible news that's happening every day.
Renee: It's beyond comprehension.
David: I know. And you know what gets me the most or has remained with me the most, is the murder of George Floyd about four months ago.
Renee: Mm-hmm.
: Joshua Molina/Noozhawk
David: And that kicked off a reckoning like we've never seen, and I'm older than you so I've seen a lot more reckonings than you have young lady.
Renee: A lot.
David: And this is for our listeners. Regardless of what side you're on, whatever you believe, regardless of your color, your age, Democrat, Republican, Independent, you want to vote for a turkey, whatever. We are all wounded by what's going on.
Renee: And I think we're just really beginning to understand how wounded. At the beginning, I think there was an immediate shock and dismay, but as time goes on, I think we're understanding all the less obvious but still insidious ways that this culture, this society is damaged.
: Nechirwan Kavian
David: Yeah, and how all this is affecting what's going on. I mean there's more protests, there's more deaths due to social unrest, the rancor on all sides. I know this probably sounds like, "What, this has nothing to do with your little podcast, David and Renee, and nothing to do with food." But you know, it actually does. All of this is so incredibly related.
Renee: It can't help but be interrelated. All of what you just said, along with Coronavirus, of course, has just exponentially multiplied the plight of the food and drink world.
David: Yeah. And the anger, the unrest, the justified outrage of the destruction has closed down all types of places, some temporarily, some for good. But amid all the bad news, all the negative news, there's always some good news. But for TJ Douglas, the owner of The Urban Grape, which is an award-winning wine, beer, and spirits store in Boston's South End, the protests and destruction of the store proved a watershed moment, and it was a moment shockingly for the better.
Renee: It's really incredible what he's done. Our correspondent, Emily Schario, talked to TJ back in July.
TJ Douglas: businessman and supporter of Black lives and Black business
Emily Schario: Okay. So to get started, give me a little bit of background on The Urban Grape. How did you get into this, and why wine and spirits?
: The Urban Grape
TJ Douglas: So I started off as a young child, as a dishwasher, and through the years worked my way up the ranks from dishwasher up to busboy and waiter and bartender. And I really wanted to see and understand the people that I was serving out in the dining room, that lifestyle, both from the service side and from the diner side. I moved to Boston in 2000, and I worked for a restaurant group, Todd English Restaurant Group. And then I ran Armani Café on Newbury Street for a few years, wrote a great wine program there. And then I worked for a distributor, so a wholesaler, and I was selling wine to stores and restaurants and kind of being the only Black person in the industry at that time, and unfortunately, still kind of now. And then I really wanted to bring my hospitality background into retail, and so that's where the idea of The Urban Grape came up.
Emily: So, have you always been a wineo or was this kind of a happy accident?
TJ: It came from the hospitality side. I loved service and serving and the instant gratification of making someone smile at the table. Wine really started in two ways. One, Hadley and I have been together for almost 20 years, and when I met her, she was the wine drinker and I was a bar manager. When I was opening up a Todd English restaurant as a bar manager, we were supposed to get a full liquor license but the day before we found out that we were going to get a beer, wine, and cordial license, which then forced me to learn about wine. But the moment that I started learning about wine and tasting wine and selling wine and pairing wine with food, I really got excited about it and I ended up taking this course called the Elizabeth Bishop Course at Boston University. I just took right off with my love of wine, my love of wine history, the education side of wine, the teaching of it, and ever since then…I'm going to drink wine right after this, so…
Constantly adapting to keep everyone safe
Emily: Given the pandemic, this has obviously been a very complicated and difficult time for the restaurant industry and small business owners. How has The Urban Grape been impacted?
TJ: We ended up closing our doors to the public mid-March and we tried a week or so of having people come in, distancing, not touching bottles, but some people were careless and didn't want to wear masks and stuff. So we ended up closing our doors to the public and it's just myself and my staff in there, and we've moved all of our tastings that we do on Thursdays and Fridays and Saturdays to virtual tastings. They're called Clink Progressively now.
: The Urban Grape
TJ: But having the store closed to the public, it allowed us to really push ourselves in the logistics of delivery, bringing back the same level of customer service and customer engagement that we love with our people coming into the store and having a dialogue with us. We now can do that in real time, over text. And then we really pushed us to up our online store and our game on that end.
Emily: So, at this specific moment, are your doors still closed?
TJ: Yeah, we've been extremely transparent with our community, with our customers, about what we're doing and how we're doing it, and most importantly why we're doing it. We want to keep everyone safe.
The night of the BLM protest in Boston
Emily: Right, of course. So, while The Urban Grape has weathered the pandemic pretty well, it was subject to damage during the looting that took place following the protests against police brutality in Boston back in May. Can you walk me through that night? What was running through your mind?
TJ: Well, one, for Black Lives Matter, for the protest, we were all about the peaceful protest, right? And that's exactly what they were. They were peaceful protests. What we saw after everyone went home, were the people just taking advantage of police being on one side of the city and these people being on the other side of the city. We were watching the news, Hadley and I—we live in JP—Hadley and I were seated on the couch just watching the protests and getting really emotional in a positive way. It's like, "Look at all of these people out here supporting Black Lives Matter." It's just absolutely amazing. And then post 9:00, 9:30, 10:00, into 12:00 am and 1:00 am, we're watching and around the corner, they're not the protesters walking down the street breaking into stores, they're just people breaking into stores. They were not the people marching, they're not the people holding up signs looking for equality.
TJ: We're sitting there watching, and we were nervous and they're around the corner at Neiman Marcus, which was, I don't know, maybe a thousand feet from the store. We're getting nervous and like, if anything happens, it's just stuff. We have insurance, we're in a building, we can buy more wine, our customers are safe, we're home safe. And that's really what was the overpowering thought in our mind, was not about really The Urban Grape. It was about our community and also the opportunity for people to take advantage of police being on one side of the city, but other things like people were breaking into buildings and taking stuff just from pent-up anger. It's like, "Well, you know what? This is how I've been treated my whole life and this is what I'm going to take."
: The Urban Grape
TJ: And when our window—one of three windows in our front, only one was actually broken—when that was broken by some kids, I watched the security camera, at 2:30 in the morning, so almost six hours after the peaceful protest ended, they came in, they didn't walk into the store where the wine was, they went straight for the cash registers with a sledgehammer, smashed those off, took them outside, were in the store for a couple minutes, went back to the office, took two empty locked cash registers. Think about it, we've had our doors closed for two months, and we're not a cash business. So they took a sledgehammer, broke the window, left. Half an hour later at 3:00 in the morning, two other kids, and I'm talking maybe 21-year-olds, 18, 19. They come in, they look around, they see that there's no cash registers. They took two cheap bottles of whiskey and a bottle of Moscato and a bottle of Lambrusco, and then they walked out.
TJ: The thing is, I didn't know any of that until we woke up the next morning and Hadley shows a picture to me on her phone of the neighbor across the street of our window broken. And so, again, just like, "You know what, we got vandalized and whatever happened, happened, it's okay. It's just stuff. I'm safe. No one was in the store, they're safe."
TJ: And when I ended up getting there, I went in and there must have been a guardian angel looking over us because $150 worth of product was stolen. They smashed up our custom countertop, whatever. Insurance, right? It's fine. What we did get out of this stuff, Hadley's always said over the years, "You're so optimistic and so positive." Sometimes she's like, "Sometimes it just kills me, you're so positive."
Creating beauty out of brokenness
TJ: We found this amazing, amazing artist, and he ended up doing a mural on the plywood that covered up our window. It was broken glass with hearts coming through it, and on the side, in graffiti, it says, "Community." That's how we run Urban Grape and our mission statement that we wrote 11 years ago, it says that we want to help build community through beverage. We can use our platform of being one of the top wine stores in the country and huge social media presence to say, "Look what came out of this broken window." It's a window, it's not a life.
: The Urban Grape
TJ: The broken window and the glass and the damage has nothing, it cannot even compete to someone's life being taken. And this kid actually has blown up. Here's this opportunity, some people broke in, took an opportunity to steal cash. The opportunity that was made out of there was this young artist who now has thousands and thousands of followers and is being featured, comes out of this. What do we get out of this? We were able to be featured in The New York Times because of what has happened now, and being on this podcast, what's happened now, maybe it took a broken window, at least in our small world of Boston and in the South. It took a broken window to amplify my voice. My voice has always been here, but now it's amplified.
Emily: You're absolutely right. It took a broken window, but that broken window was able to amplify not only your voice, but that young artist's voice. It amplified several Black voices.
What it means to be Black in this society
Emily: I think another interesting piece of the story is that, of course, when all of this is happening, you head down to the store to assess the damage and you end up setting off the security alarm. And we all know being a Black man in America, walking into a storefront with broken glass can get you hurt or killed. What was going through your mind in that moment?
TJ: It was such a different thought because as a almost 42-year-old Black man, there are certain things that I do a certain way so that I don't get injured or hurt or killed. And it's just, unfortunately, it's in my DNA. There are certain things that I don't do or that I do to make others feel more comfortable. If I'm in an elevator and there's someone who's not a person of color in there, I make sure that I'm on my phone and they see my coffee cup and I show that I have my Urban Grape T-shirt on just to, hopefully, for that 15-second elevator ride, I make them feel safe. And I think that's also why I really enjoy the hospitality business. I like making people feel comfortable, and so there are things that I do.
TJ: You've read this a million times now, a Black man gets pulled over, we do certain things that a white woman wouldn't do or a white man wouldn't just because of what's always happened. So when I go into a store, my store, and I'm wearing my Nikes and my camel Carver shorts, and my Blame It On The Juice Urban Grape T-shirt, I walk in, I turn the alarm off. I immediately turn all the lights on, I put my wallet in my pants—I take it out of my backpack and I put it in my pants–I have my phone on me. Because I'm like, okay, "When the police officers come, I need to be ready." But all of that is like this, Oh, alarms are going on in my store. Boom, done. I know what I'm doing. Right?
[Editor's Note: The above TikTok video was posted by 18-year-old Cameron Welch in May of this year and went viral. In it, he explains the rules his mom taught him to live by to ensure his safety as a black man living in the United States.]
TJ: My wife is begging the woman on the security line, "Please don't call the police." And she's like, "Ma'am, you know I have to, you don't know the password." I deal with all this stuff, she doesn't know the password to our security system. But with that being happening and the fact that I walked in right at the right moment and turn off the keypad and did all my stuff, and she goes, "Oh, Mrs. Douglas, the alarm just got turned off by the keypad so it looks like your husband is there." And I believe the woman said something along the lines of, "Ma'am, I'm so sorry that I put you through that." And the fact that the woman on the other line got choked up because of the fear in my wife's voice, that she might not ever be able to see me again. And, again, for her that was a split decision, and in a split moment in time. And for me and for most other men of color, I'm assuming, this is how we live.
Emily: Right, and like you said, even though you weren't consciously thinking of these things in the moment, it's the fact that you subconsciously knew what to do in that situation. That's so revealing of how pervasive systemic racism is. Something that I've seen is that many of these lootings following the protests are coming at a moment where restaurants and businesses in this country that have been hurt by this pandemic are starting to reopen and, in some cases, we see business owners like you who say, "Windows aren't lives." But in other cases there are people who want to support this movement, but see their windows being smashed and they don't have the money to repair them. So I guess my question is, how does one, as a business owner, support this movement, but also believe that their business can't be damaged because that's their life. How can those two things co-exist?
TJ: As a business owner who also supports BLM, don't live in fear. Make yourself heard, amplify your voice, support your community around you so that if hours after a peaceful protest in your neighborhood happens, maybe people not from your neighborhood won't even come there. Like think about it, these people weren't from Boston that were breaking into Neiman Marcus. These were cars coming in from out of town, these people don't live in Boston. Being a business owner, supporting the movement is one thing. Being a consumer, especially a consumer within your own community, supporting your business which is in your community, Black, Brown businesses, small businesses that are not Black- or Brown-owned, all businesses. If you get that community strong, I think you have nothing to fear.
TJ: I feel that there are so many really good people in this world, some of them now realize that Black lives matter and great for them, good for us. We have to keep the conversation going and we have to keep the support going. So, as a business owner, open up when you can, when it's safe by way of COVID. As a supporter of the Black Lives Matter movement, support, go on Zoom, talk to your friends, have those uncomfortable conversations. I think having a constant conversation is going to keep more people safe, especially the people that were marching for which are Black people.
Emily: So, what has The Urban Grape done or has already been doing to support this movement?
The Urban Grape Wine Studies Award
TJ: We've been terrific in terms of financially we've donated, we have used our social media platform to amplify all Black voices that are in our network. And then another thing that we've done with The Urban Grape and what Hadley and I have done to really support the Black Lives Matters movement, but as well as Brown and Black people starting here in Boston, is starting The Urban Grape Wine Studies Award for students of color. So we're so excited about this. This is a wine study award which is an education backed, but also a paid internship and mentorship program on the retail, the restaurant, and in the wholesale distribution. What this will do, it will give greater access and a bigger network to Brown and Black people that are already in the hospitality and wine industry, and it will give them free tuition for the Elizabeth Bishop Wine School Program, which is at Boston University, which is the educational program that I went through.
: Boston University
TJ: But what it's also going to do, it's also going to give Brown and Black people that didn't know that a wine career could be for them, the opportunity to apply and get this award and hopefully change their life. I've been in this for 20-plus years now, 20 years just in Boston, and even to this day I'm one of the only Black people in the room. And I'm talking about a room filled with winemakers, a room filled with wine buyers, a room filled with restaurateurs, a room filled with consumers. And so if I can get more Black people into the wine industry in Boston, and we can really have proof of concept for what we want to do for the Wine Studies Award, what we want to do is turn this into a 501(c)(3), a true foundation, and then take it on the national level and then do this in other major cities. And then hopefully start some wine programs where they might not exist now in historically Black colleges and universities.
TJ: This will be a generational change. But the thing is though, this is going to happen in September. This isn't something that we're like, "Okay, let's plan this. And it's going to be seven years down the road." No, there's going to be a person of color in the Wine Studies Program in September, and have these people work on all sides of the business and then come out with this ridiculous network and this amazing opportunity and education and be like, "Where do I want to work?" And then let me be a mentor for the other three students that are coming up. I think that's huge support, not just for the Black Lives Matter movement, but for people of color and the industry that I love, which is the wine and hospitality industry. But we're starting home. This is an organic homegrown project that we've started that we're pretty excited to have.
Being an example that others can learn from
Emily: TJ, this is amazing. I mean, we all know how white the wine industry is. So the fact that you're creating this avenue for young people of color to break into this industry, this is the kind of stuff that's actually going to have a long-term impact. I've been seeing a lot of other small businesses and restaurants do small fundraisers, or make one-time donations to organizations supporting this movement. But what you're doing, it's clearly not a one-off.
TJ: Yeah, that's a great point, I'm glad you said that. It's definitely not a one-off for us. For others in the industry, we haven't really seen a lot of support. One day they put up a black square on their Instagram feed, but that was kind of it. And I know, and I truly believe, that so many people, because it is such a white industry, that a lot of people are just waiting for this to kind of like blow over. What we are trying to create with this program, this award, is access so that this access becomes normal. I want more people to start foundations around the country, around the globe. I want us to have a spotlight on us so that we can motivate others to do this. This is our march.
Emily: TJ, I have one more question for you. Throughout these last few months where we've had a global pandemic intersect with a modern civil rights movement, what's the biggest lesson that you've learned?
TJ: This has been, I'd say the most intense period of time of my 10-year career as a wine shop owner. The last four or five months, six months now, actually go into the sixth month with COVID, and then BLM, it's really made me dig deep inside and really think about who I am. And I'm on Zoom talking about this every single day now. And it's great because the more that I can talk about it, the more people will listen and hear. And I think if you listen to it and hear something enough or do something enough it becomes habit, and so I hope that seeing that a Black man like me can be a great dad, can be a successful business owner just like anyone else, I think that's very important.
TJ: But it's also really important to me because I feel that I've had to work harder to be where I have gotten, but here's the kicker to it. I actually don't know what opportunities I missed because of the color of my skin. I have no idea. You have no idea the opportunities that you have missed because of something that you are or are not, unless someone tells you to your face. And what we've learned about systemic racism is a lot of people don't tell you to your face. So talking about or sharing my feelings, usually I'm a pushup way down, but talking about my feelings, I feel like what better time than now?
TJ: This is my opportunity. I have to do this for people like me, I have to do this for my children, I have to do this for my wife, I have to do this for you, I have to do this for your listeners, out of all of this good will come. I really hope, at least, in the certain states that people take this seriously and it's not just a one-off. That this becomes a habit that we understand that Black lives matter. That we should have the same opportunity for equity in our world as people that are not Brown and Black. We as a company, we as a family are happy and thankful for the opportunity that we're able to share our voice, share our thoughts, and to amplify as much as possible.
: The Urban Grape
Renee: Emily, thank you. I'm almost without words, just at the touching humanness that he shows and the compassion. He could have just gone into anger and blame, and look what he turned it into instead.
David: That was an amazing piece, Emily, and he's an amazing guy.
Emily: Absolutely. He capitalized on this opportunity to amplify other Black voices and his own voice was amplified during this. And I think in a way, like he said, it's just a broken window, but look at how much good came out of a broken window at the end of it.
David: Emily, it's been two months since you've spoken to TJ. Any updates?
Emily: Nothing too crazy. They're still taking online orders, they're having online wine tastings, I believe they're called Clink Progressively. [Editor's Note: You can join The Urban Grape's online wine tastings each Thursday and Friday at 6 pm. Simply go to theurbangrape.com and scroll down until you see EVENTS on the left side of the page. Zoom links are provided there.] So they've done a really nice job of maintaining relationships with their customers. Like we learned in the interview, the young man who created this mural to replace the broken window of the storefront is now getting all of this press and is being interviewed by The New York Times and the local ABC station…
David: That's great.
Emily: And there have been two recipients chosen for the Wine Studies Award that we learned about.
Renee: Two, not one?
Emily: Exactly.
David: It was two women. Two Black women.
Emily: Yes, two women of color. And, as we all know, the wine industry, it's incredibly homogenous, it's incredibly white, it's incredibly male. And so, you're already going to have two women of color entering the Boston wine industry and really being able to kind of make these big decisions in this career path a lot of these people didn't know existed for them.
Renee: That's magnificent.
David: It is. How is his family doing?
Emily: As a Black father, TJ has obviously had to have these difficult conversations with his two kids. I believe they're both 13 and 11.
Renee: And sons.
Emily: Yeah, two boys. And they're uncomfortable conversations to have and it's deeply upsetting and frustrating that he even has to have these conversations in the first place. But I think TJ, like he said, he is an incredibly optimistic man and is seeing this moment in time as a moment to enact change, tangible change, as we've seen with this Wine Studies Award, and to really see the good that comes out of these moments. But he and Hadley, who's also the co-owner of The Urban Grape, and his two kids, they're doing great.
David: That's wonderful. And how can our listeners, and how can we, contribute and help what TJ is doing? Is he accepting donations for the Wine Studies Award for 2021?
Emily: You can actually go to theurbangrape.com, and you can go to the tab that says, "Wine Studies Award." There is a link that says, "Donate Now," where you can donate to it.
David: Excellent.
Renee: Terrific.
David: Emily, thank you for some incredible reporting. We're very thankful for what you've done.
Emily: Thanks for having me guys.
Renee: So appreciated.
David: Emily Schario is a mouthful correspondent as well as a producer at WGBH in Boston, where she produces radio and digital broadcasts about the Boston community and beyond. Renee?
Renee: Yeah.
David: I don't think it feels right to list our weekly specials board. What do you think?
Renee: For once, David, we're in complete agreement.
David: We have enough food for thought here.
Renee: Yeah. Definitely.
David: This podcast is produced by Overit Studios and our producer is Adam Clairmont. You can reach Adam and Overit Studios at overitstudios.com, and remember to subscribe to Talking With My Mouth Full wherever you download your favorite podcasts. And if you like what you hear and you want to support us, consider leaving a review and rating on Apple Podcasts. Chow.
Renee: Chow.
Where to find The Urban Grape
The Urban Grape, 303 Columbus Ave., Boston; 857-250-2509.
Source: Google Maps (Click to open)