Caldo Verde FAQs
What does caldo verde mean in English?
The literal translation is "green broth," but it's often called green soup. But what's most important is, as my friend and Portuguese cookbook author Ana Patuleia Ortins says, "Caldo verde is caldo verde is caldo verde." It's a specific, codified recipe that contains, water or stock, potatoes, kale, onion, garlic, and chouriço. That's it!
Where did caldo verde originate?
It comes from the coastal Minho region, in the north of Portugal.
Is caldo verde really considered the national dish of Portugal?
Basically, yes. It's looked upon by most as the unofficial national dish of the country. It's served through the entire country–from high-end restaurants to simple home kitchens.
What kind of greens do cooks in Portugal use in this soup?
The customary greens are couve Galega (Gallician kale, which comes from Galicia, Spain). It has broad dark-green leaves and thick, fibrous white stems. It's related to other common vegetables such as cabbage and broccoli. Unlike collards or kale in America, which are low-growing plants, Portuguese kale or collard greens grow on thick stalks to immense heights. While traveling through the Minho, I saw men standing on six-foot ladders to harvest the leaves, hence one of its many nicknames: "Portuguese walking stick cabbage."
Can I make caldo verde vegetarian?
Absolutely. Just omit the sausage and use water instead of stock and you're as good as gold.
Caldo Verde ~ Portuguese Green Soup
Portuguese kale soup, caldo verde, is something you'll experience literally everywhere in Portugal, from Lisbon's trendiest restaurants to farmhouses scattered at the edge of villages. Understandably so. Its simple yet sustaining character is appreciated everywhere.
Ingredients
1/4

cup

extra-virgin olive oil

10

ounces

chouriço, linguiça, or Spanish chorizo

,

sliced into 1/4-inch (6-mm) coins

1

large

Spanish onion

,

diced

Kosher salt

2

garlic cloves

,

sliced; don't be afraid to go for a third or fourth. The Portuguese love their garlic

6

medium potatoes

,

peeled and roughly chopped (I prefer Yukon Gold, as they as similar to Portugal's yellow potatoes)

8

cups

cold water

,

or half homemade chicken stock or canned chicken broth, and half water

1

pound

collard greens or kale

,

stems removed, leaves cut into very, very thin slices

Freshly ground black or white pepper
Instructions
In a large pot over medium heat, warm the oil. Add the chouriço and cook until lightly browned on both sides, 3 to 5 minutes.

Using a slotted spoon remove the sausage to a plate. Try to let the sausage drain well into the pot; its fat will flavor the soup.

Dump the onions into the pot. Sprinkle with salt and cook, stirring occasionally, until softened and translucent. Add the garlic and cook for 2 minutes more.

Stir in the potatoes, add the water or combination of water and chicken stock, and bring to a boil. Reduce the heat so the soup gently simmers. Cook until the potatoes are almost tender, 10 to 20 minutes. Remove from the heat and let the soup cool slightly.

When the caldo verde has cooled a little, purée it using an immersion blender. (Tradition states that one slice and only one slice of chouriço is added to each bowl although some chefs like to add half the sausage to the soup before puréeing. It's your choice.)

Add the kale to the soup, bring everything back to a boil, and then reduce the heat and simmer until tender, 2 to 5 minutes. Season with more salt, if needed, and pepper.

Ladle the caldo verde into bowls and garnish with the remaining slices of chouriço. (The soup can be cooled, covered, and refrigerated overnight. Simply warm over low heat before serving.)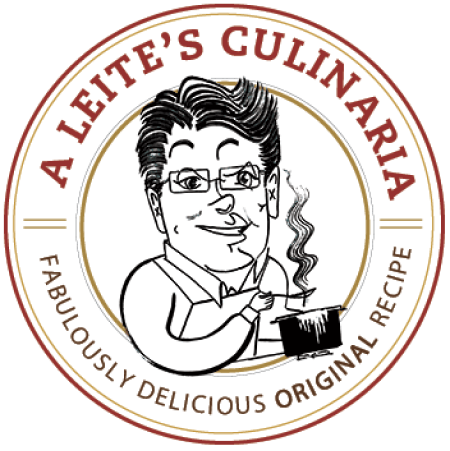 Nutrition
Serving:
1
portion
Calories:
456
kcal
Carbohydrates:
50
g
Protein:
15
g
Fat:
24
g
Saturated Fat:
6
g
Cholesterol:
33
mg
Sodium:
474
mg
Potassium:
1457
mg
Fiber:
6
g
Sugar:
4
g
Vitamin A:
7558
IU
Vitamin C:
137
mg
Calcium:
167
mg
Iron:
4
mg
Nutrition information is automatically calculated, so should only be used as an approximation.
Recipe © 2017 David Leite. Photo © 2017 homeydesign. All rights reserved.
---