In this podcast episode, Paul Hollywood, the self-described "bear" of the worldwide phenom The Great British Bake Off, talks to Amy and David about the show, growing up in a baking family, and his newest book, Bake: My Best-Ever Recipes for the Classics.
Follow on Apple | Spotify | Stitcher | Amazon | Google | iHeart | TuneIn
Powered by RedCircle
☞ If you like what you hear and want to support us, even $1 will help! Thank you.
Chat With Us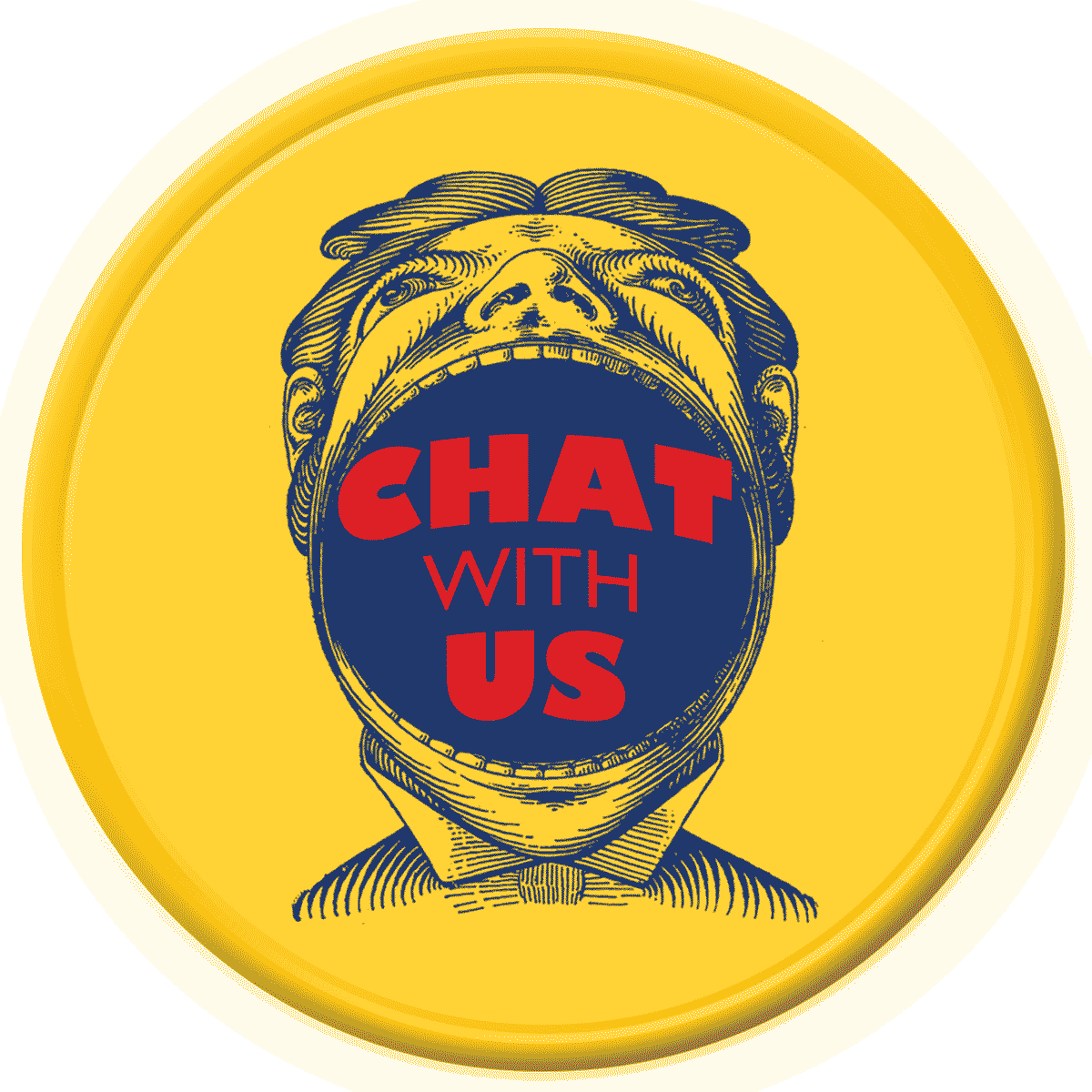 Have a cooking question, query, or quagmire you'd like Amy and David to answer? Click that big-mouth button to the right to leave us a recorded message. Just enter your name and email address, press record, and talk away. We'll definitely get back to you. And who knows? Maybe you'll be featured on the show!
Summary of This Week's Podcast
Time to polish your puddings and turn up your treacle tarts: The Great British Bake Off's Paul Hollywood ("Great British Baking Show" in America) is out with a new cookbook, called Bake: My Best-Ever Recipes for the Classics, and he joined Amy and David to discuss all things baking, Bake Off, and being the show's resident tough guy (with the highly coveted Hollywood Handshake).
Is Paul Hollywood a nice guy?
But let's set one thing straight: Hollywood (yes, it's a real, old Irish name) may strike a daunting pose on television, but in person, he's actually delightful: laid-back, friendly, and bemusedly aware of his role in the show.
"You put it down to the editing," he says, "because I think if they showed my real character in the tent, it'd come across as something slightly different. Yeah, I'm pretty straight when I'm giving a judgment on something…
"But, I think they've edited it to the point to make me the pantomime villain, which I've sort of embraced. I've given up fighting against it now. And I think anyone that's in the tent who knows me, knows I'm not like that.
☞ LISTEN TO MORE
Ep. 43: Dan Souza on the Craft and Art of Cooking
Ep. 42: Jessie Sheehan on Snackable Bakes
Ep. 41: Say Hello to our New Co-Host, Amy Traverso
Ep. 40: Cookbook Author Julia Turshen on Feeding Others
"I mean, I am a straight talker and I'll tell you if it's good or bad. And my language will probably come across as a bit choice…but then, I'm working with octogenarians, you know?
"I'm working with Dame Mary Berry and Dame Prue Leith. I can't compete with the fact that they're Dames. And I'm just this Northern bit of rough. So I've adopted my character, I think."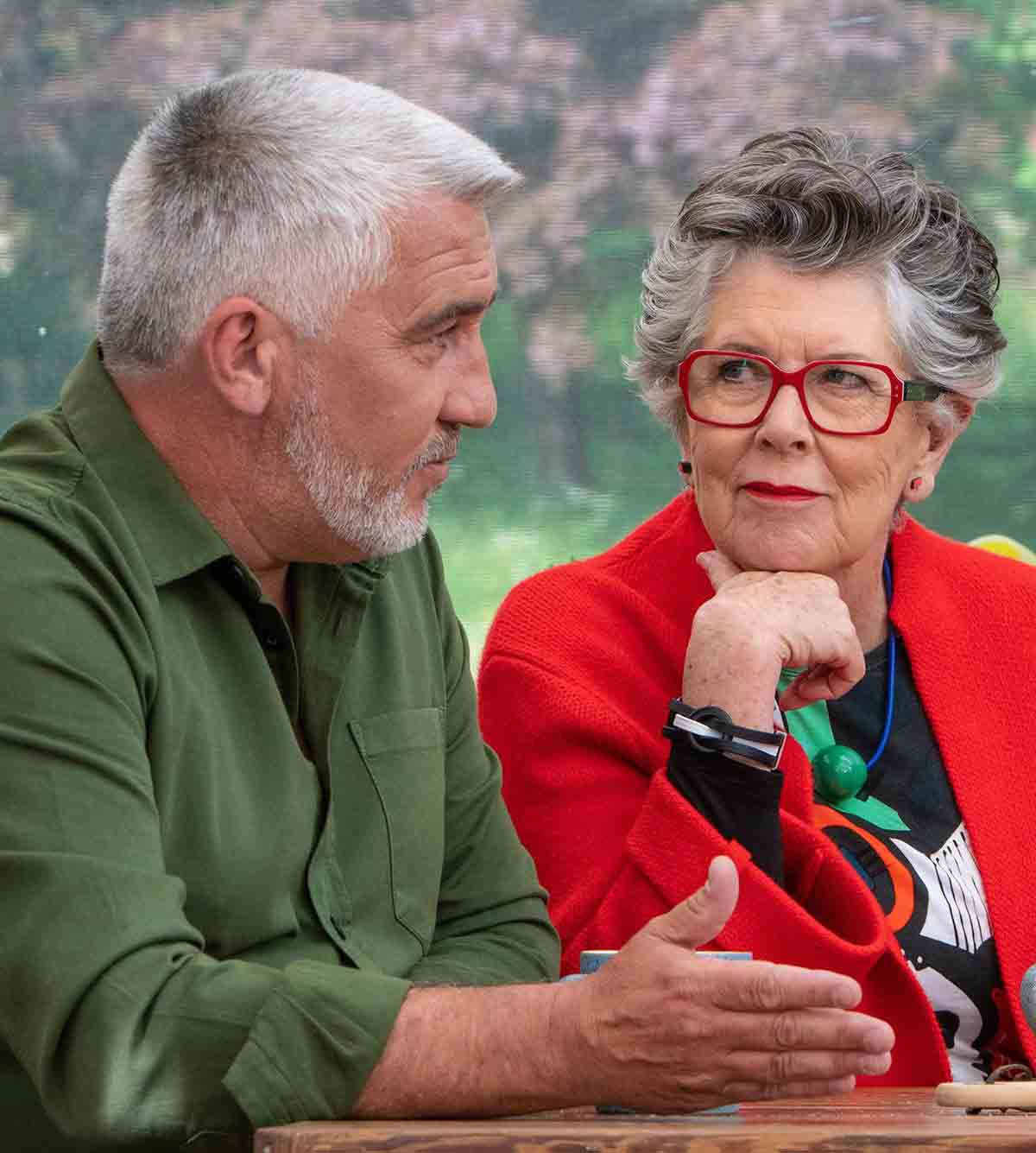 Why is the GBBO so popular?
As for the show's massive, international success (it now airs in dozens of countries), Hollywood attributes it to a magical mixing of ingredients.
"I think it's sustenance through your stomach," he says. "You're dealing with baked goods that are nostalgic bakes from when you were a child. And then I think, from the American point of view, it's what they'd like to think Britain is like.
"So you have a white tent and beautiful scenery with a stately British home, and bunting all over the place, and cakes. It's very 'classic British village fete.' It's something I remember from growing up and I think we've sort of harnessed that and put it into a competition."
What's the biggest mistake GBBO contestants make?
We asked Paul about the most common mistake contestants make and he summarized it in one word: timing.
"They always get the timing wrong," he says. "You've got to work backwards. So you think, 'How much time have I got for this challenge? Two hours?' Then you've got to think, 'What have I got to bake in two hours?'
"You're going to make a sponge. So how long is that sponge going to take? How long do you have to bake that sponge and cool it before you can decorate it? And once you have a plan of when things have to go in the oven and when things have to go out, then you're okay."
He continues, "If you divert from that plan, then you're in trouble because you're going to run out of time and in the end, you start throwing stuff on and your cake looks awful. It looks like it's been dropped, right? That's when you're going to get me coming in and standing over you saying, 'What is this?'"
But the criticism isn't offered mean-spiritedly. "It would always be my belief that they want to be better bakers, which is what I expect them to be," Hollywood says.
"I want them to be. And when they do create something that is that good, I get really excited. That's when I do shake their hand. Cause I think, 'Oh wow. These are brilliant! About time!'"
How do you spend your time while GBBO bakers are baking?
Hollywood says that while the tension in the tent is palpable during competitive bakes, he's immune to it. "I've normally got my feet up in a hammock," he says. "If I were any more laid-back, I'd fall over."
Since "Bake Off" has been around for a while, he says it's become "this thing, almost like a cult" for the bakers. "It's the tent!" he says. "And then to be in it and meet all the hosts and the judges… it's overwhelming for some people.
"I'll often just sit down with them for five minutes, have a chat, talk about where they're from and then say, 'Right, you're alright now?' and they go, 'Yeah. It's great.' 'Ok now go on then, carry on.'"
Would a young Paul Hollywood have entered the Great British Bake Off?
So, we wondered, how would a young Paul Hollywood—back when he was rising through the ranks of his father's bakery and cooking in London's best hotels—have fared on the show?
"I probably wouldn't have entered in the first place," he says. "I was painfully shy. I mean, I couldn't do it.
"I mean the pull now… there's always two sides to me. There's the guy that everybody sees on the telly and then there's the real me. This is the real me, that sort of shies away from all that sort of stuff."
What Hollywood does when he's not filming the GBBO?
It makes sense, then, that when he's not filming one of the several shows he's now hosting, he's happy to be at home in rural Kent, baking the breads that are his signature (and that feature heavily in Baked).
"Bread is harder to make," he says, "so it's more of a challenge to most bakers… you've got to manipulate it. You've got to look after the yeast.
"It's a living thing. You've got to grow it in a certain environment. You've got to tighten it up. You've got to get the bubble structure right. The crumb, the caramelization. And so the whole thing requires real baking skills to get it done properly. That's why I love it."