These New Year's Eve cocktail recipes are a collection of our most celebration-worthy drinks, including Champagne cocktails, white sangria spritzer, and more…plus one nonalcoholic sipper. Perfect even if you're celebrating 2021 solo.
This Champagne cocktail is a classic for a reason, and we've tossed in a few signature extra flourishes (found as variations beneath the recipe that are remarkably easy to make and even more remarkably stunning to sip. And there's no need to wait for a special occasion.
Recipe
The Adonis cocktail brings together vermouth, a couple of styles of sherry, orange bitters, and a twist. A cocktail classic named for that uber-handsome Greek god.
Recipe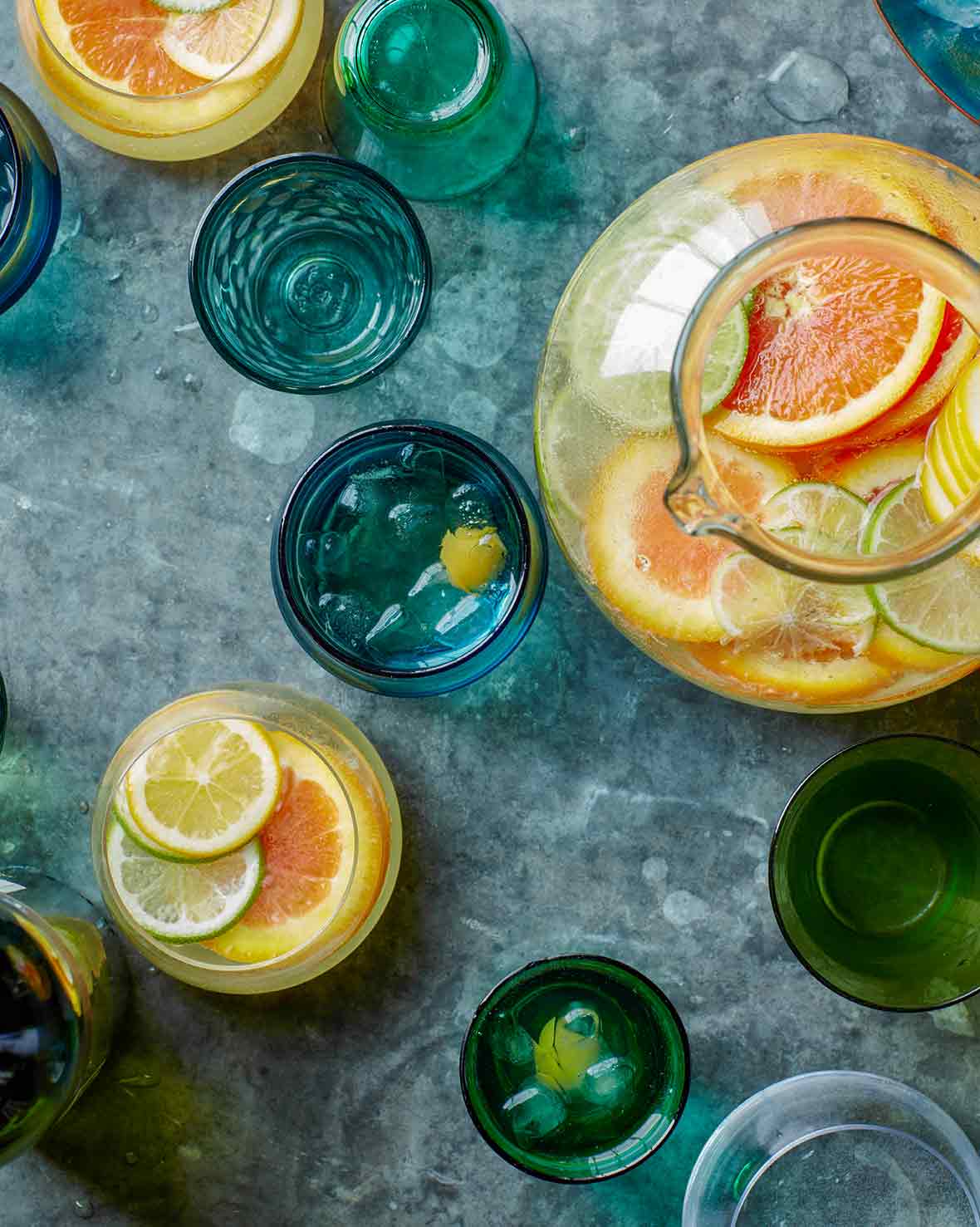 This white sangria spritzer is crisp white wine, Cointreau, plenty of citrus, and sparkling water collide. What results is a refreshing drink you can sip all evening long without getting TOO tipsy.
Recipe
Dear friends of ours who love great cocktails brought me Brian Van Flandern's inspired first cocktail book, called Vintage Cocktails, and I've bought every book he's written since. This very special Champagne cocktail from his book is both sweet and lemony, with the rich flavor of Cognac.
Recipe
The Black Velvet cocktail contains the word "velvet" in its title for a reason. The effervescent mingling of stout and Champagne is uncommonly smooth and subtly sophisticated. Go on. Take a sip and see for yourself. 
Recipe
Tangerine whiskey sour is a riff on a classic cocktail and makes a party-friendly punch. Hiccup.
Recipe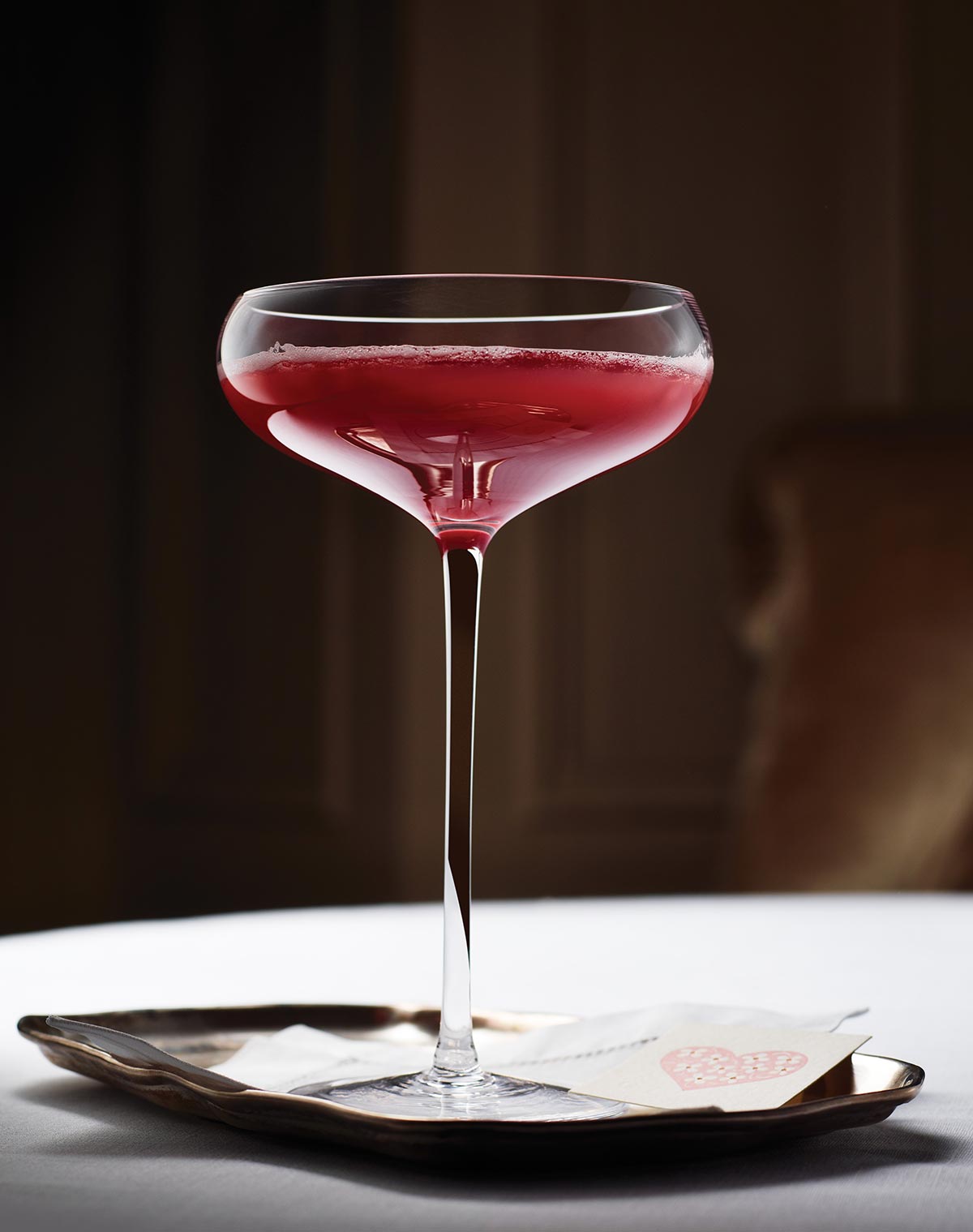 This cocktail is the perfect way to begin a romantic dinner for two: a simple combination of blood orange nectar, St. Germain elderflower liqueur, and prosecco. Serving it in a coupe is a more elegant, unexpected alternative to a Champagne flute, but a flute would work just as well.
Recipe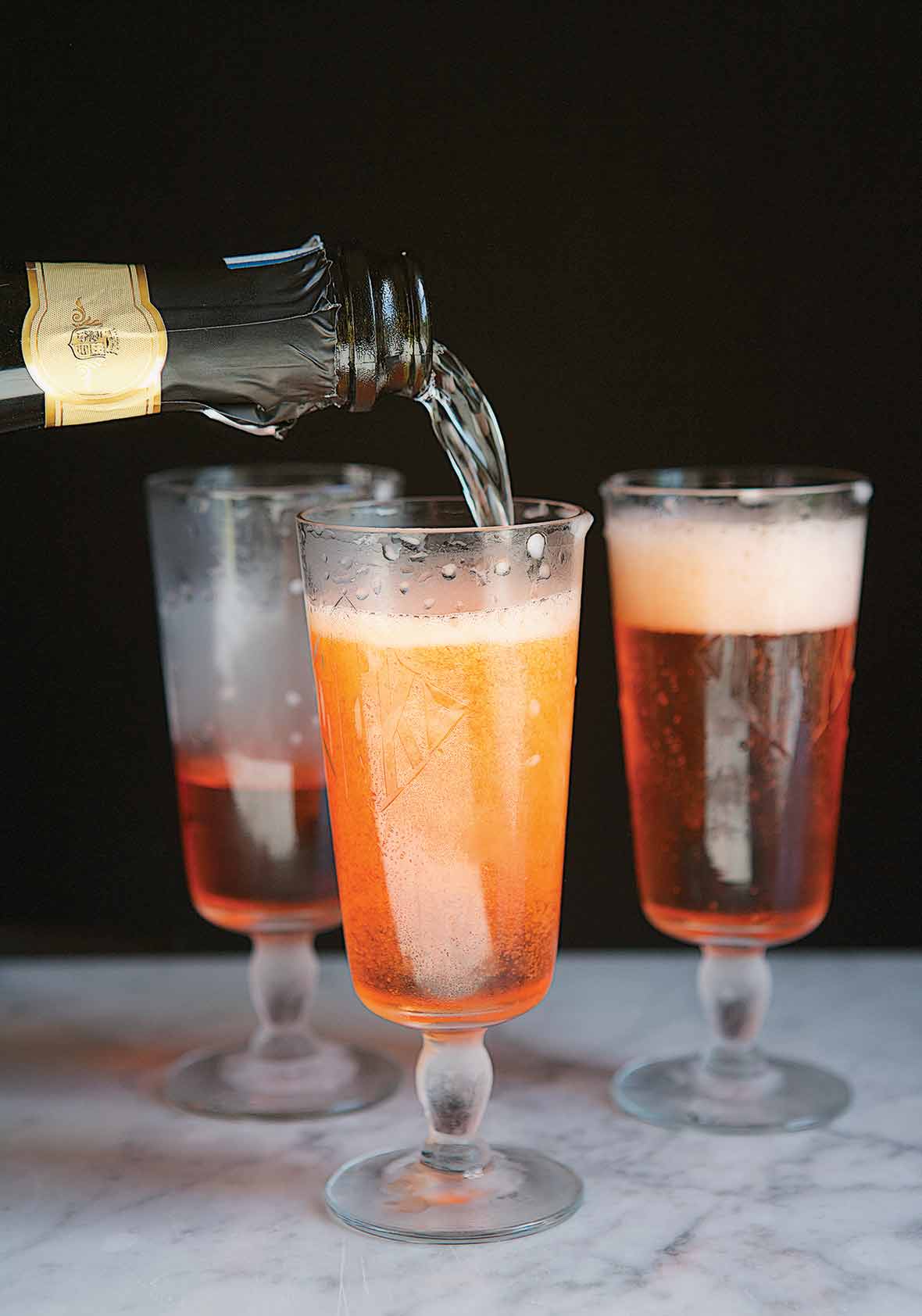 This prosecco and Aperol cocktail, with its subtle effervescence and slightly sweet, citrusy, herbal, bitter flavor profile, may just be the ultimate simple yet sophisticated sipper. Made with sparkling white wine and the classic aperitif along with a twist.
Recipe
The kitty highball is a low alcohol aperitif made with red wine, ginger syrup, lime juice, and soda water or seltzer. Ideal for all night—or all day—sipping.
Recipe
Made with no Champagne at all, this poor man's cocktail still brings elegance to your party without the expense.
Recipe
© 2020 Leite's Culinaria. All rights reserved. All materials used with permission.