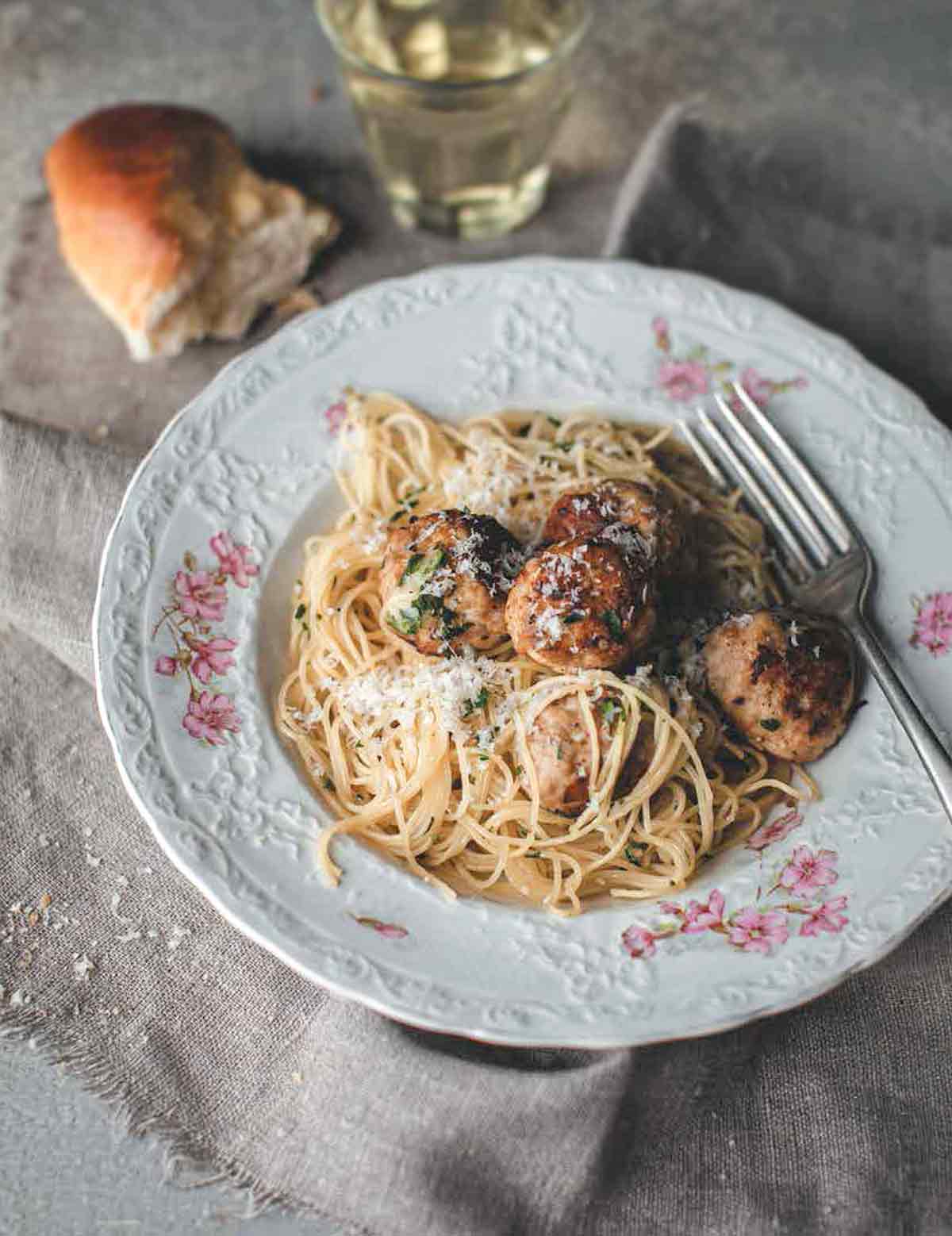 Turkey Meatballs with Angel Hair Pasta
Turkey meatballs with angel hair pasta is a healthy, kid-friendly pasta dinner made with ground turkey and bread crumbs and stuffed with mozzarella. Exactly what you need the next time it's a weeknight and you're wondering what's for dinner.
Recipe
Pozole Verde
This pozole verde is a comforting bowl of Mexican stew, made with chicken thighs, hominy, tomatillos, and jalapeno. Quick and easy to make but tastes authentic.
Recipe
Breakfast Sandwich
This breakfast sandwich, made with toasted English muffins, fried eggs, creamy ricotta cheese, and sautéed kale, makes a quick, healthy, and satisfying meal any time of the day.
Recipe
Cauliflower Fried Rice
This cauliflower fried rice is indeed gluten-free and paleo, but is almost indistinguishable from the real thing. The sweet and savory sauce really gives the dish loads of tastiness.
Recipe
Shredded Beef Chili With Sweet Potatoes
This shredded beef chili with sweet potatoes, can be made in the oven or slow cooker. Loaded with tender braised beef, sweet potatoes, beans, peppers, and tomatoes, it's the answer to all your chili dreams.
Recipe
Feta Dip
This creamy feta dip is made with yogurt, feta, herbs, and olives, making it an easy, healthy vegetable dip.
Recipe
Mexican Chicken Soup
This Mexican chicken soup is authentic Yucatan fare that's simply broth, avocado, lime, tortilla, and rice. The sum is far more than the parts. And it's comforting as heck.
Recipe
Skillet Eggs with Chorizo and Vegetables
This skillet eggs with chorizo and vegetables is an easy one-pan meal made with chorizo sausage, zucchini, eggplant, tomato, and onions and are topped with fried eggs. Perfect for breakfast, lunch, or dinner.
Recipe
Root Vegetable Chips
These root vegetable chips are easy to make and completely irresistible. The snack, which tastes just like the chips from Terra, are made by roasting thin slices of beet and sweet potatoes until crisp.
Recipe
Israeli Pickles
These Israeli pickles boast a Middle Eastern flair and turn out lovely pickled cauliflower, cucumbers, and red onion. Each ingredient is preserved in a different spiced vinegar mixture.
Recipe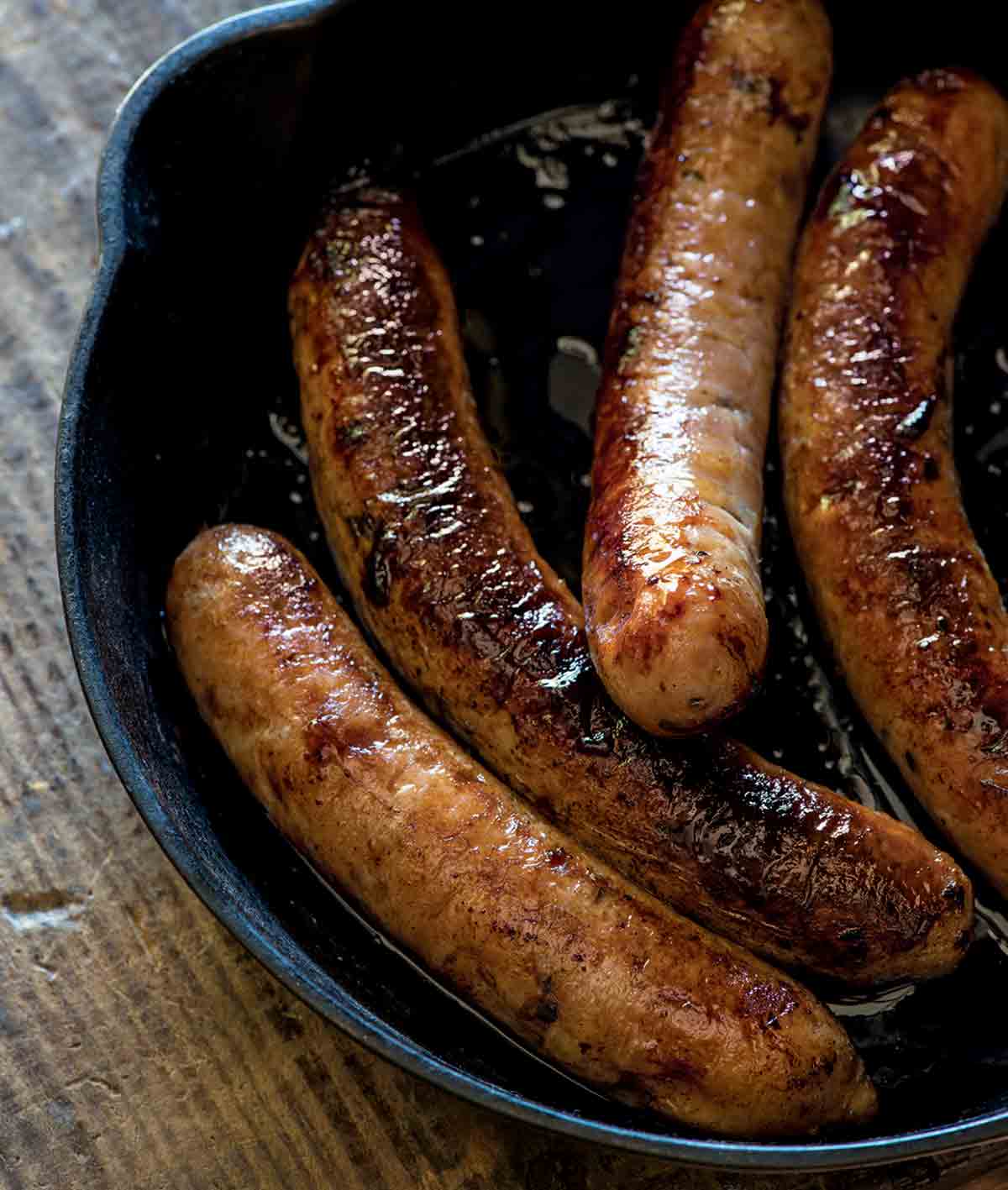 Chicken Apple Sausage
This chicken apple sausage is surprisingly simple to make and has a slightly sweet lilt that's magnificent any time of day. Here's how to make it and how to cook it. No meat grinder required. And did I mention it's healthy?!
Recipe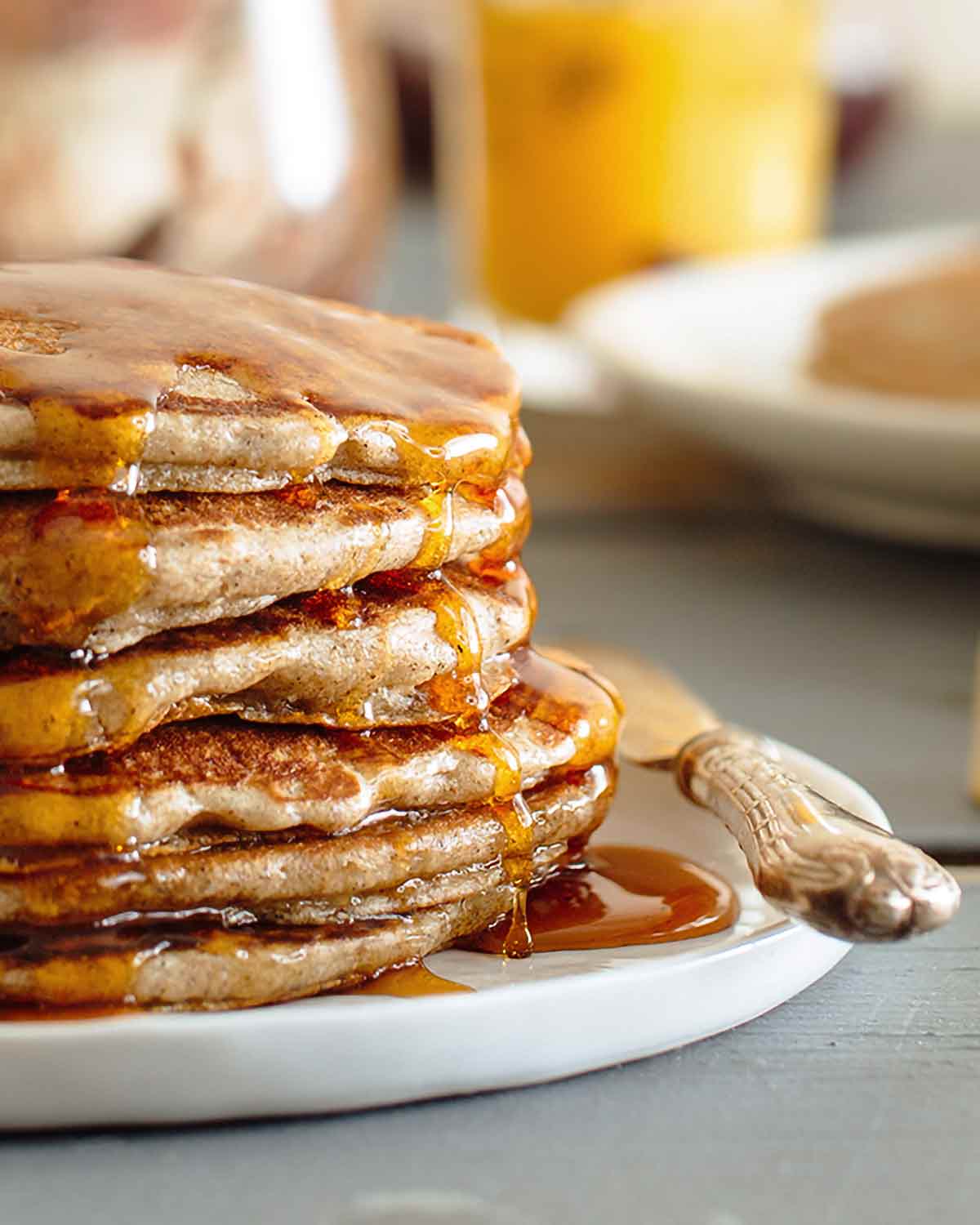 Buckwheat Pancakes
These buckwheat pancakes cook up fluffy as can be, contrary to most whole-grain pancakes. And if the healthy angle doesn't compel you, the spectacularly nutty taste will. The only special ingredient is buckwheat flour—everything else you probably already have in your pantry.
Recipe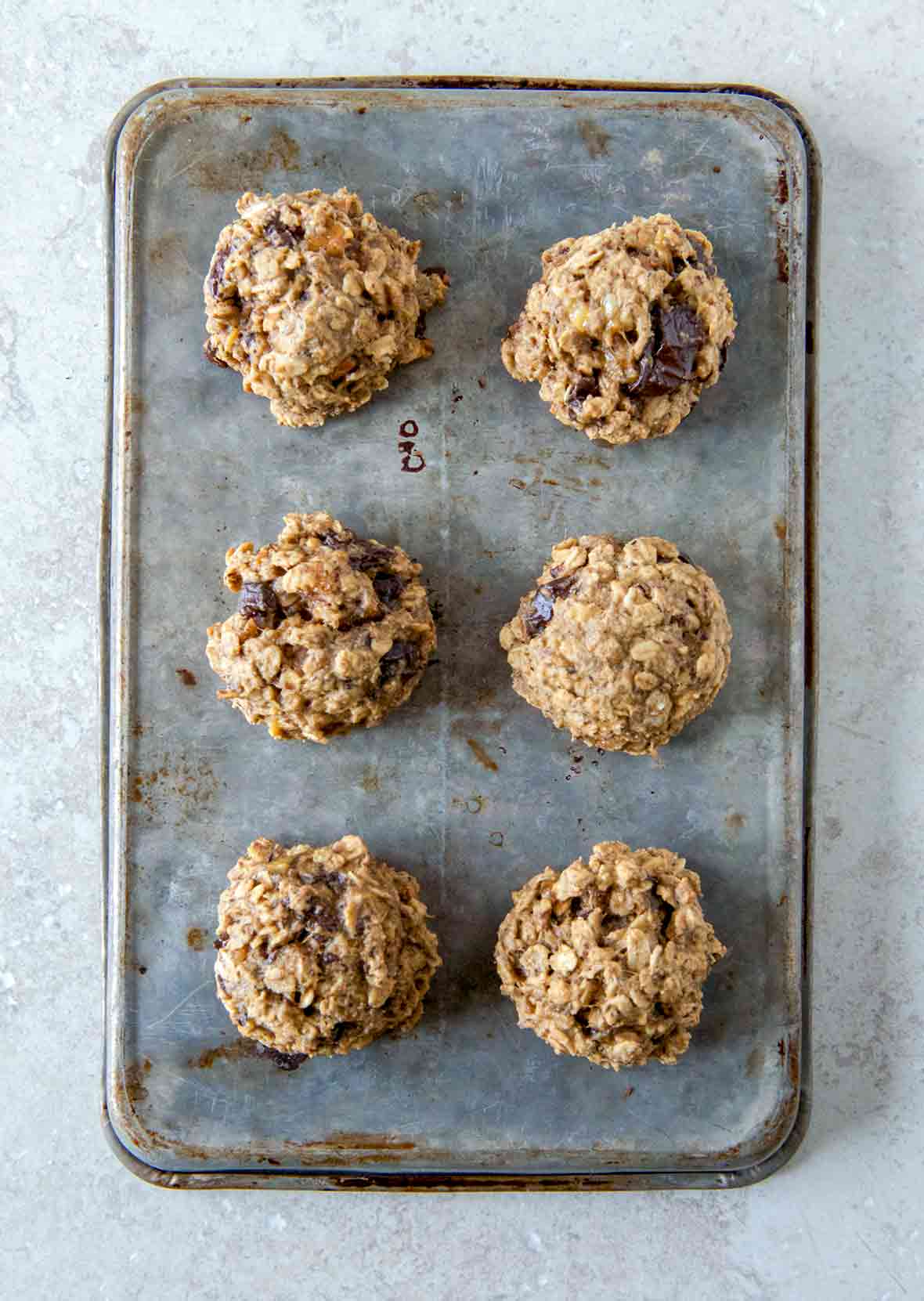 Breakfast Cookies
These breakfast cookies are loaded with banana, oats, whole wheat flour, flaxseed, peanut butter, figs, and chocolate chips to make a satisfying, filling breakfast. Kids love 'em. Sorta like granola cookies.
Recipe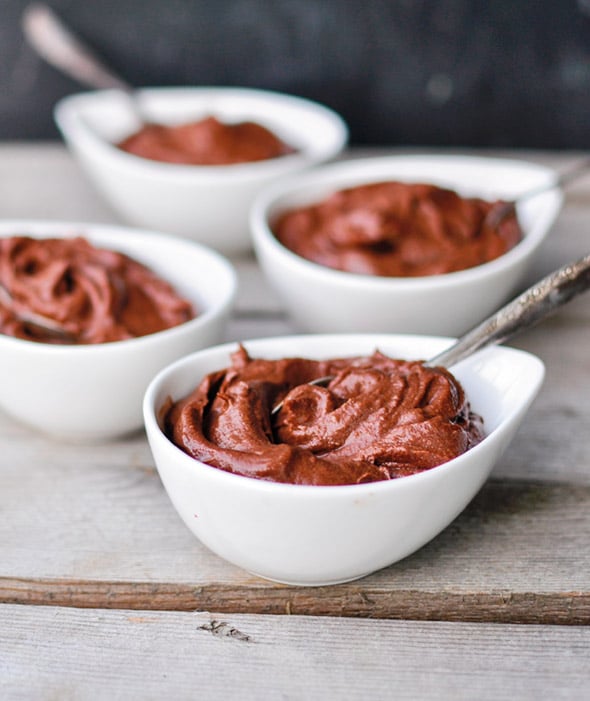 Avocado Chocolate Pudding
The key to using avocado in an avocado chocolate pudding is to make sure you completely purée it, so that there are no undesirable lumps in your pudding
Recipe