Chicken apple sausage is even more magnificent when it's homemade. Like this recipe which has a slightly sweet lilt that's perfect for breakfast. Here's how to make it and how to cook it. No meat grinder required.
Seriously, it's so easy to make your own homemade chicken apple sausage. You won't ever go back to store-bought. Trust us. You get to say what quality of ingredient you include and holy heck, does it taste insanely phenomenal. Here's how to make it and how to cook it. Because we're lazy, we opted for the easier-to-shape chicken apple sausage patties, but by all means, if you want go ahead and make your own links, as in the photo above, we hook you up with the how-to in the variation just beneath the recipe. Originally published April 22, 2015.–Renee Schettler Rossi
Chicken Apple Sausage
Quick Glance
25 M
45 M

Makes 12 patties
Print Recipe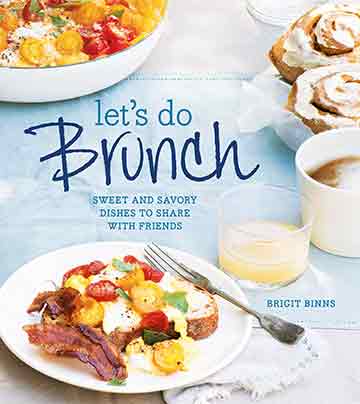 Ingredients
1 1/2 pounds (750 grams) boneless, skinless chicken breasts, roughly chopped and frozen for 1 hour

1/4 pound (125 grams) sliced bacon, roughly chopped and frozen for 1 hour

1 tablespoon (1/2 ounce) unsalted butter, cold

2 Granny Smith apples, peeled, cored, grated, and squeezed dry

2 teaspoons whole coriander seeds

1 teaspoon whole fennel seeds

2 teaspoons whole white or black peppercorns

1/2 teaspoon sea salt

1/2 teaspoon freshly grated nutmeg

1/4 teaspoon cayenne pepper

2 tablespoons olive oil, plus more as needed
Directions
1. Working in batches, place the chicken in a food processor and pulse until coarsely ground, probably 6 to 8 pulses. Transfer to a large bowl. Dump the bacon and butter into the food processor and pulse until coarsely ground, maybe 3 or 4 pulses or so. Add the bacon and the butter to the chicken and stir by hand until combined. Add the apples and combine.

2. In a spice mill or with a mortar with a pestle, grind the coriander seeds, fennel seeds, and peppercorns together to a medium-fine grind. Add the ground spices to the chicken mixture along with the salt, nutmeg, and cayenne. Mix with your fingertips until well blended. Pinch off a small amount and heat it in a little oil in a skillet over medium-high heat, turning once, until cooked through. Taste and adjust the seasonings in the uncooked sausage mixture accordingly.

3. To make patties, using your hands, shape the sausage mixture into 12 to 15 patties, each about 3 inches (7 1/2 centimeters) in diameter and 1/2 inch (12 millimeters) thick. (The patties can be made up to 1 day ahead, tightly covered, and refrigerated or frozen.) To make links, see the variation below.

4. In a large skillet over medium-high heat, warm the oil. Working in batches, add the patties and cook until the bottom is golden brown, 3 to 4 minutes. Turn and cook until the patties are golden brown on the second side, 3 to 4 minutes. Transfer to paper towels to drain briefly, then serve.
How To Make Chicken Apple Sausage Links
If you prefer sausage links to sausage patties, you'll also need a meat grinder (or a stand mixer with a sausage-stuffing attachment), a total of about 6 feet small pork or sheep casings (available from most butchers and Whole Foods Markets), and the instructions that follow.
1. Place the sausage mixture in the freezer. Meanwhile, soak the casings in a large container of warm water for 30 minutes.
2. Drain the casings. Working over the sink, gently run warm water through each casing segment, pinching both ends and lifting up the water-filled casing. Cut out any sections of casings that leak.
3. Slip the end of a casing onto the meat grinder (or sausage-stuffing attachment), leaving about 6 inches of overhang. Grab the mixture from the freezer and tightly pack the chilled mixture into the canister. Start cranking the meat grinder handle very slowly (or turn the stand mixer on low speed) until the meat begins to collect in the casing. Tie the far end of the casing in a knot. Continue cranking (or increase the speed of the meat grinder or stand mixer to medium-low) and pass more mixture through the tube, holding the filled casing loosely in one hand to regulate how tightly it's packed. When the casing is stuffed to your liking, even out the width of the sausage and then remove the casing from the grinder (or attachment) and measure about 6 inches unfilled casing and then tie a knot in that end. Twist the stuffed casing to create links that are even in size. (The extra casing before the knot is to compensate for the amount of casing used in twisting.) Prick the links with a needle (or pin or skewer) all over to allow steam to escape while cooking. If not using right away, arrange the links on a wire cooling rack placed over a baking sheet and refrigerate, uncovered, overnight. (This allows the casings to dry and results in crisper casings when the sausages cook.) Then transfer the links to resealable plastic bags and refrigerate for up to 1 week or freeze for up to 3 months.
Recipe Testers Reviews
Chicken Apple Sausage Recipe © 2013 Brigit Binns. Photo © 2013 Ray Kachatorian. All rights reserved. All materials used with permission.
If you make this recipe, snap a photo and hashtag it #LeitesCulinaria. We'd love to see your creations on Instagram, Facebook, and Twitter.