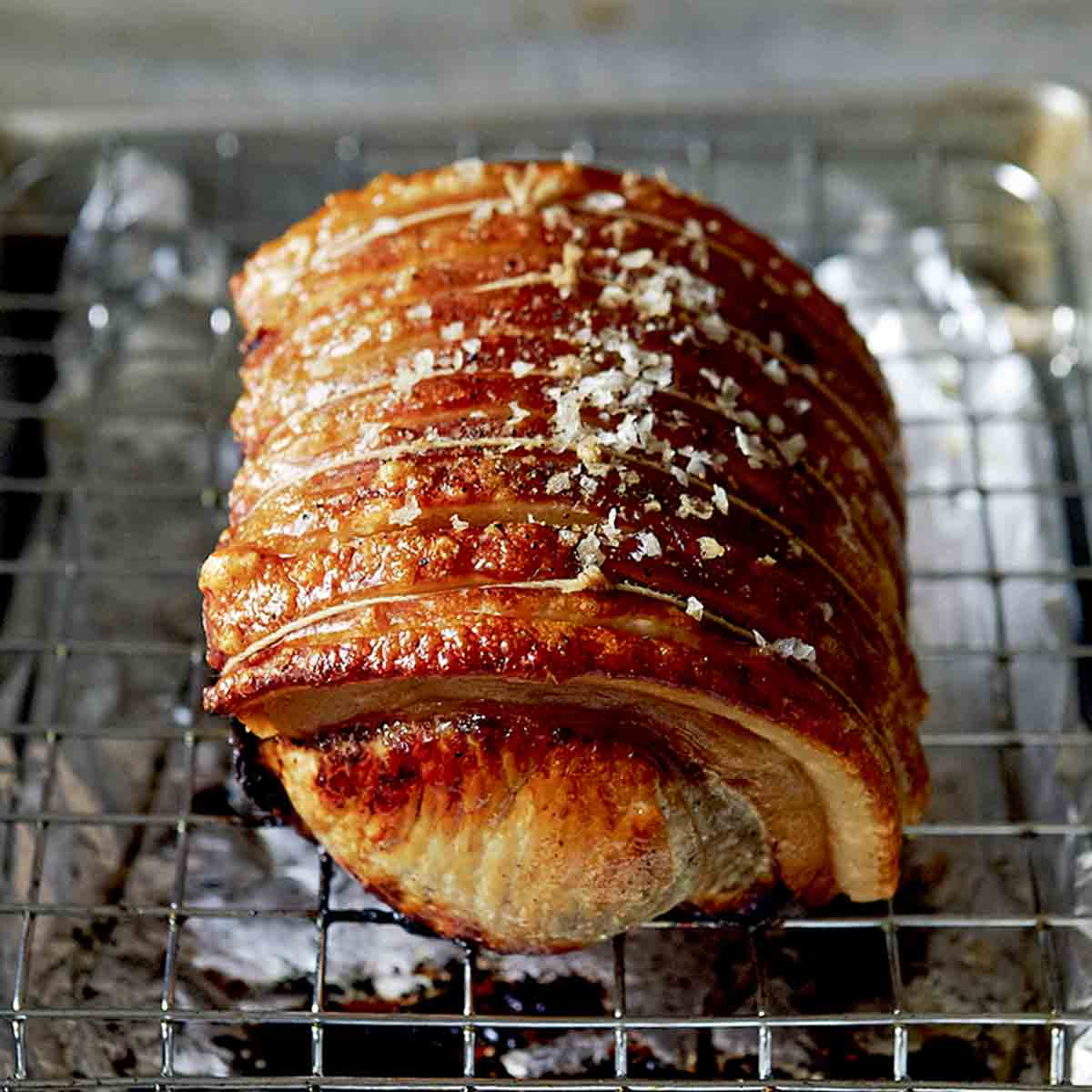 Pork Loin Roast
This pork loin roast calls for boneless pork loin, olive oil, salt, and pepper to be slow roasted. Four ingredients. It's incredibly easy to make. No fuss. And it makes the one of best roast pork I've ever had.
Recipe
Roast Chicken Thighs with Lemon
These roast chicken thighs with lemon rely on a simple technique that ensures shatteringly crisp skin and exceptionally juicy meat. Tart citrus and olives lend a subtle, simple flair.
Recipe
Thai-Inspired Chicken Salad with Peanut Dressing
This easy Thai-inspired chicken salad with tangy peanut dressing makes lunch something to look forward to, with loads of veggies and chicken.
Recipe
Spice-Rubbed Grilled Pork Chops
These dry rub grilled pork chops are coated in a blend of crushed coriander seeds, chipotle chile powder, ground cumin, smoked paprika, and mustard powder. They're cooked using both direct and indirect heat for the best flavor and tenderness.
Recipe
Cherry Tomato Confit
This cherry tomato confit is sweet and easy and a lovely way of preserving all those Sun Golds you planted earlier this summer. Here's how to make it.
Recipe
Pickled Jalapeno Peppers
These fast pickled jalapeno peppers, a Korean staple, are made with soy sauce, garlic, and rice vinegar. The perfect condiment for just about anything–tacos, grilled chicken, home fries, machaca, eggs. Takes only 20 minutes to toss together.
Recipe
Gung Bao Chicken
This gung bao chicken, made with boneless chicken breast, chiles, Szechuan peppercorns, and peanuts, is authentic Szechuan fare.
Recipe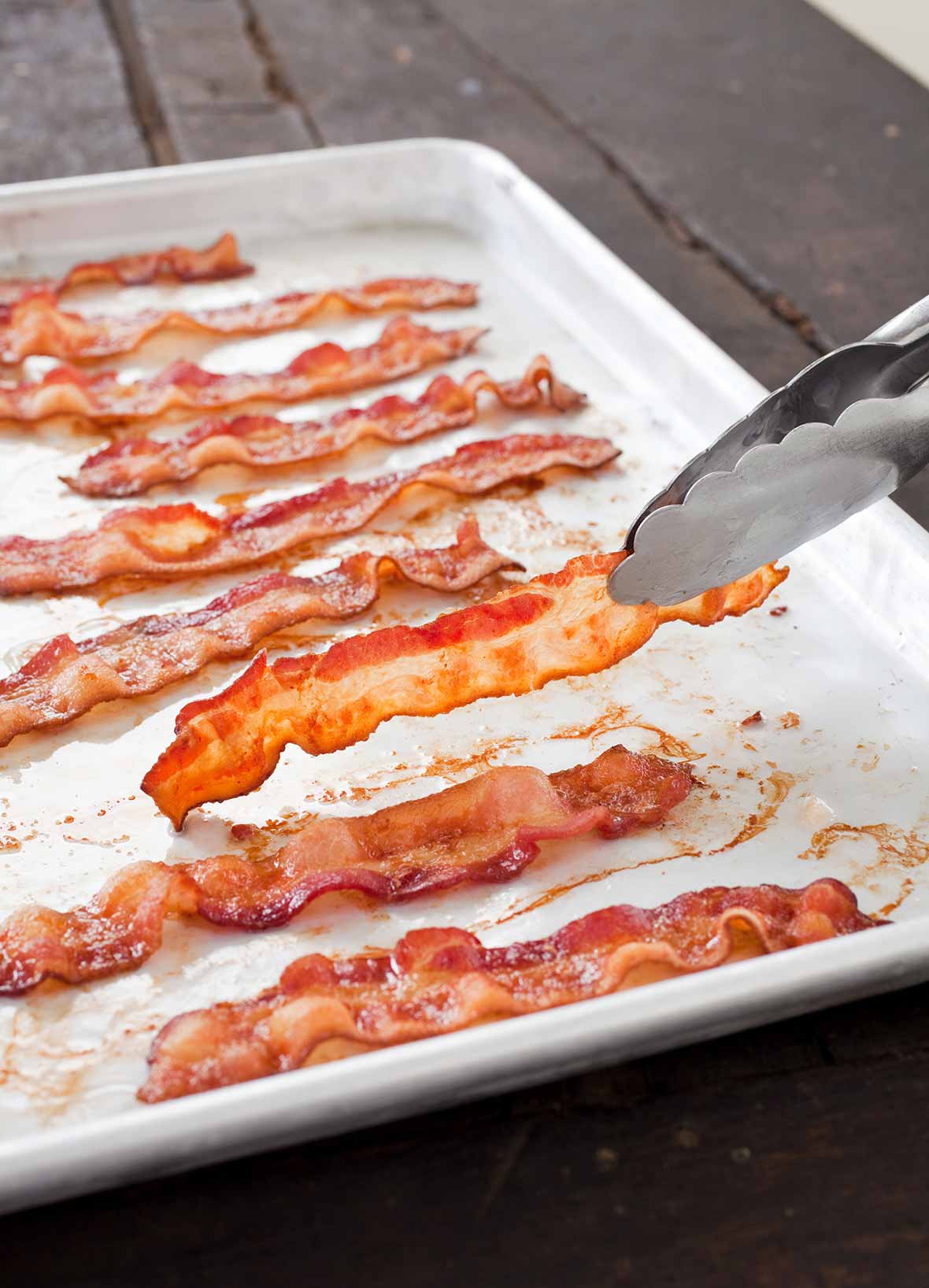 Baked Bacon
Made on a baking sheet in the oven, it's the best way we know how to cook bacon for a crowd with no standing at the stovetop getting spattered. All you need is a baking sheet. And a craving for bacon.
Recipe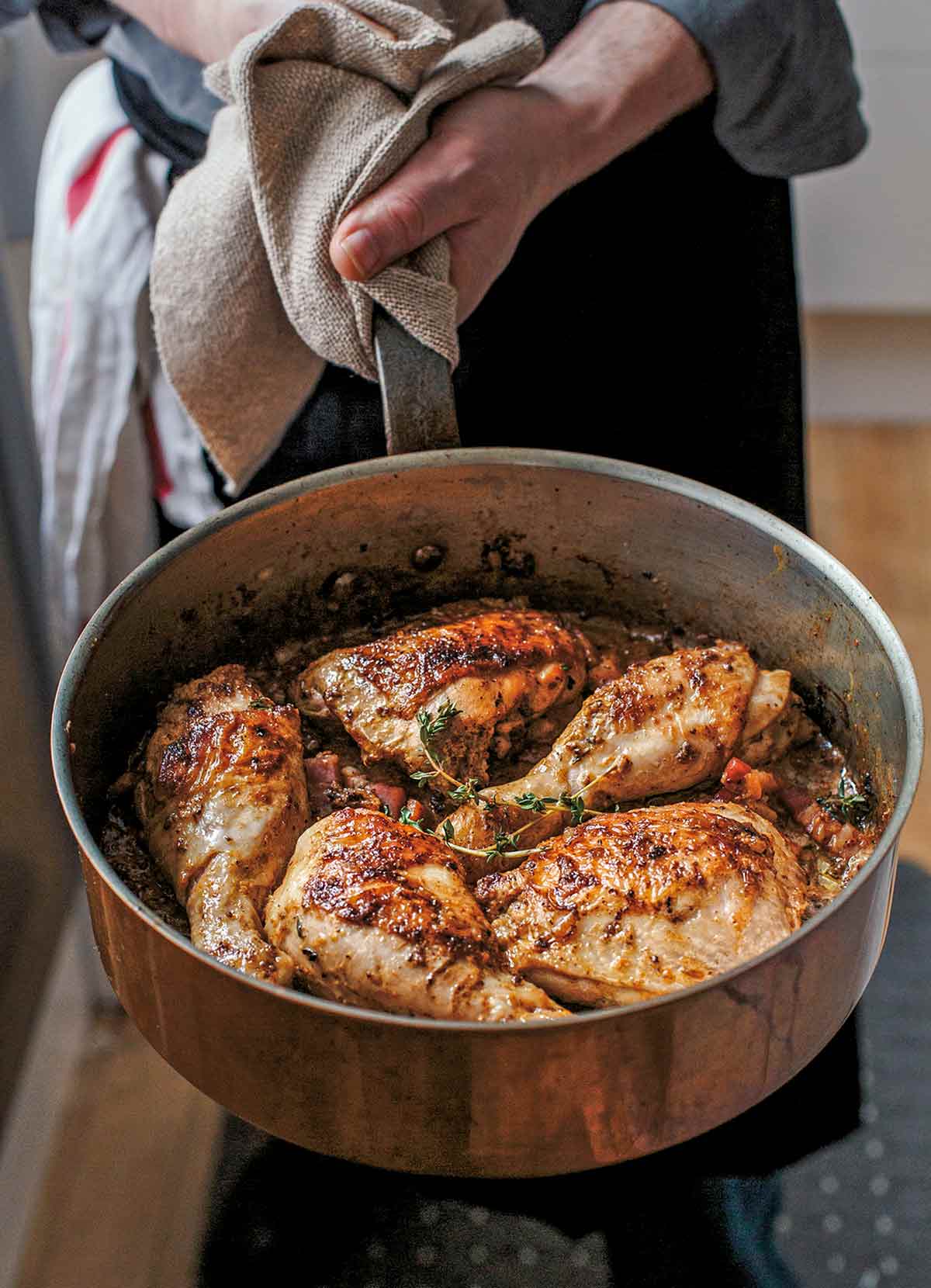 Chicken with Mustard | Poulet à la Moutarde
This chicken with mustard recipe, made with chicken, mustard, thyme, and stock, is a classic French dish.
Recipe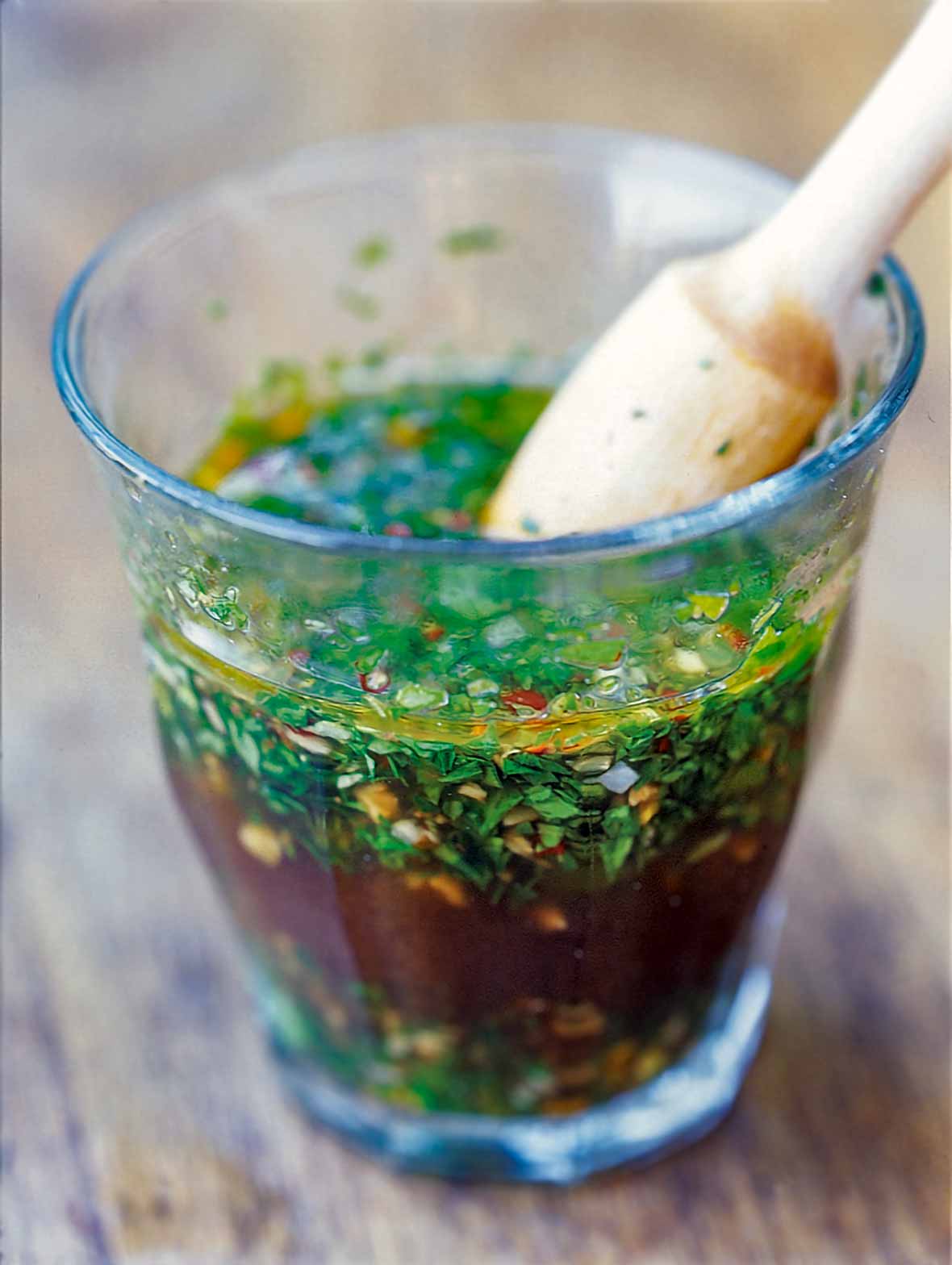 Chimichurri
This chimichurri, a classic Argentine sauce, is based on the authentic and traditional recipe. Vinegar, olive oil, parsley, oregano, garlic, and pepper flakes are whisked together in minutes. Tweak slightly to taste. Bring on the steak.
Recipe
Garlic Confit
Garlic confit is a classic French dish that you'll get so much use out of–you'll wonder how you lived without it. A handful of ingredients and you end up with an amazing go-to condiment.
Recipe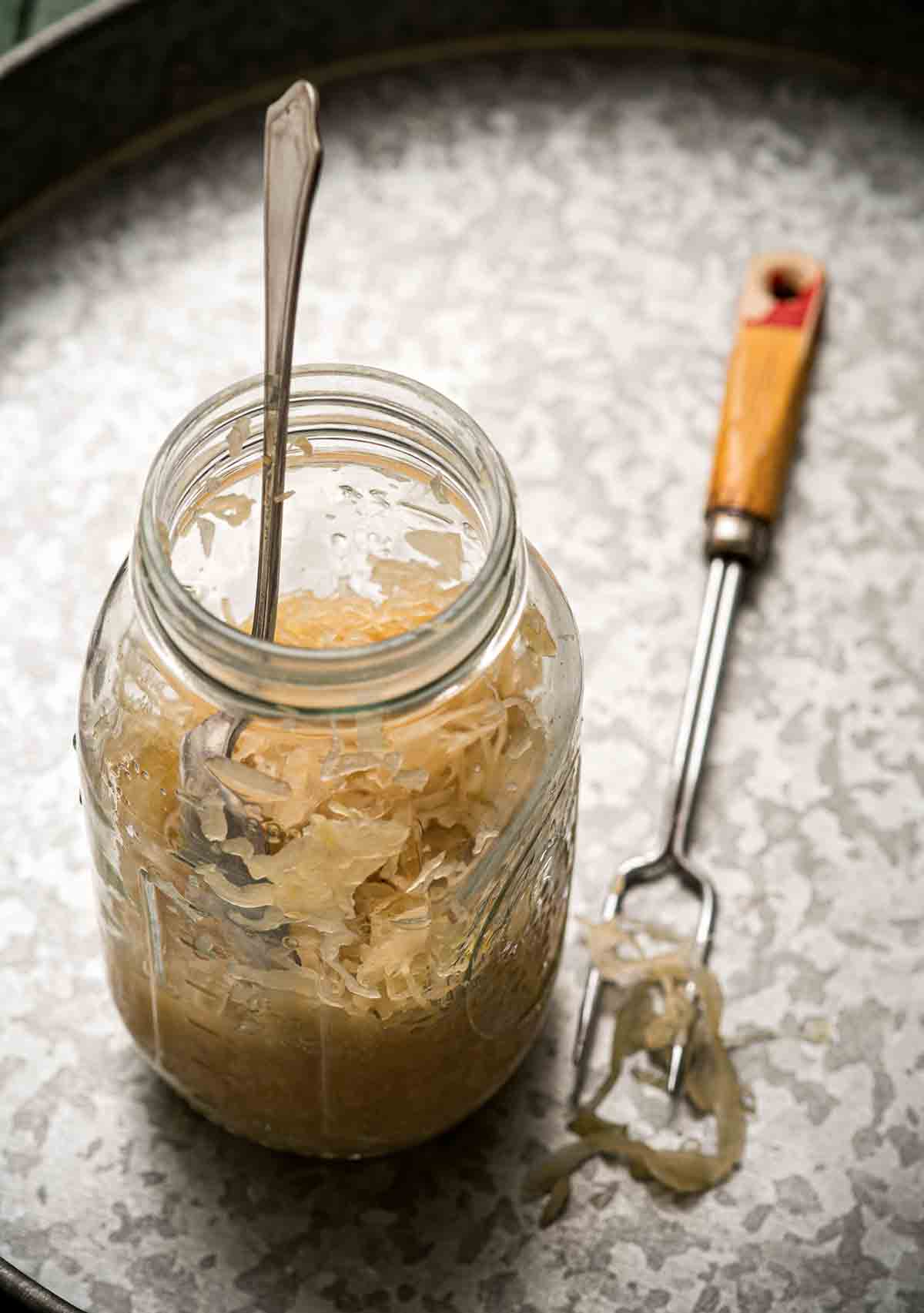 Single-Quart Sauerkraut
This simple recipe for single-quart sauerkraut allows you to make a small batch in no time at all.
Recipe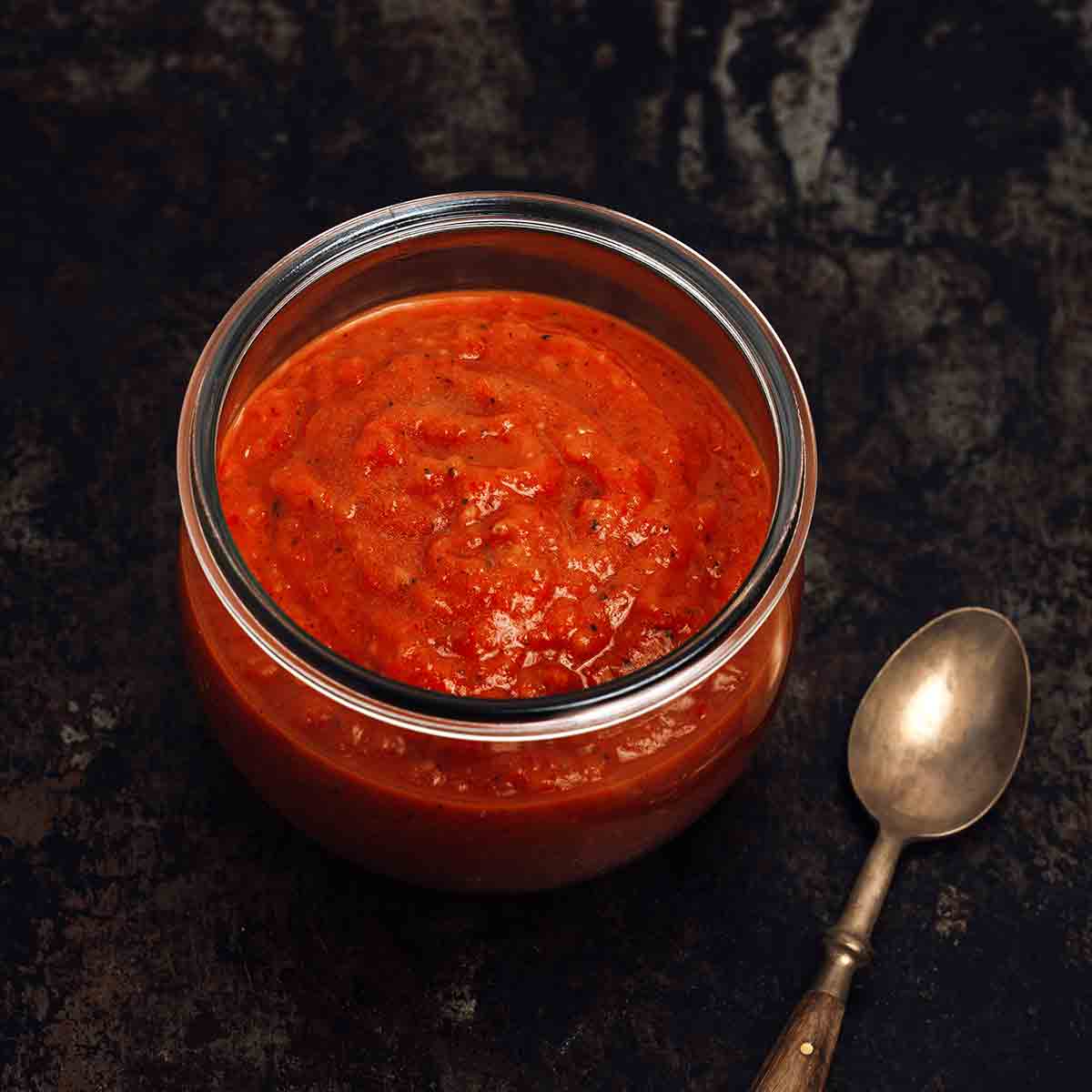 Homemade Sriracha Sauce
This homemade Sriracha sauce, made with everyday ingredients including hot peppers, vinegar, garlic, and salt, is easy to make, incendiary in taste, and less salty than the traditional version.
Recipe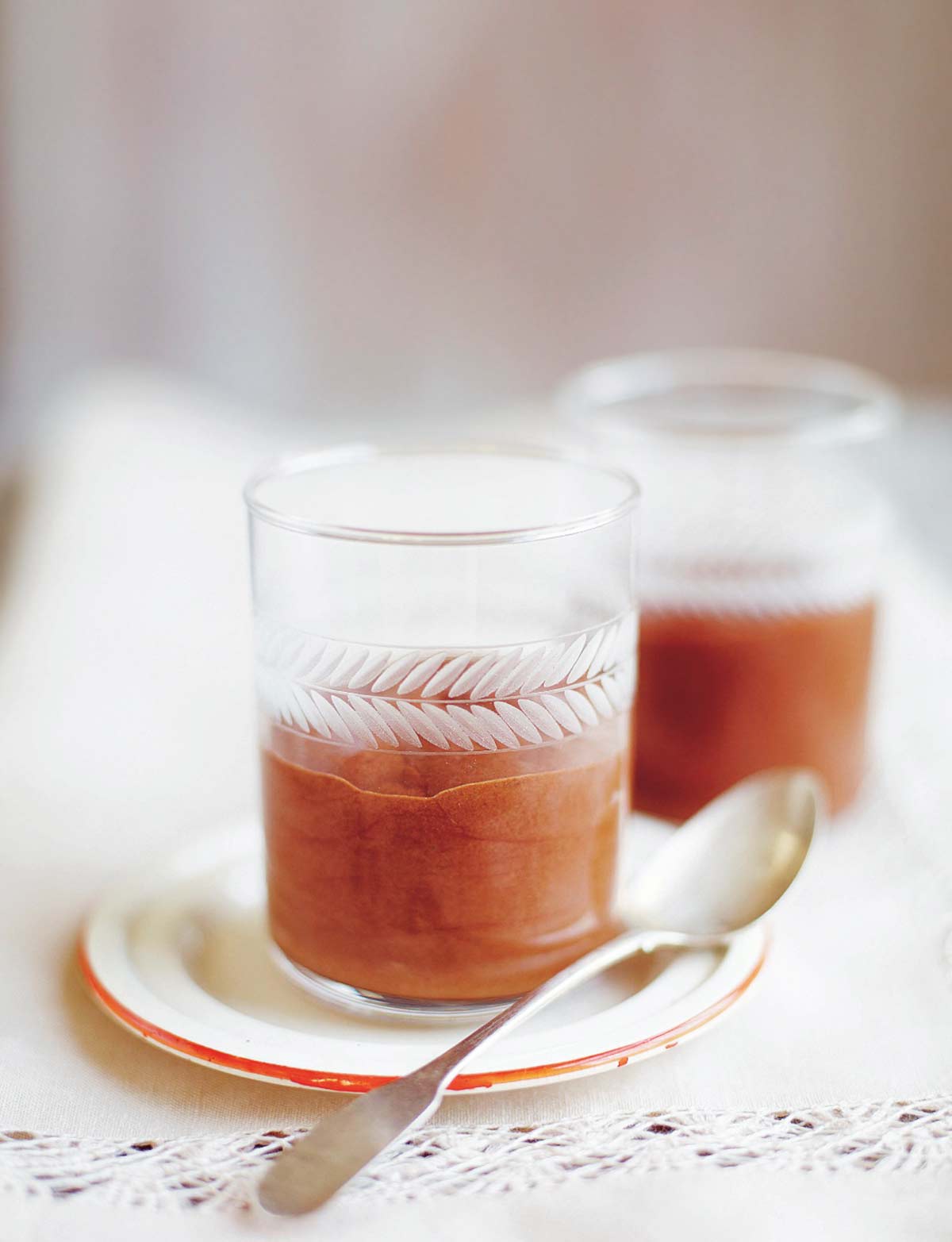 Chocolate Mousse
This chocolate mousse from Elizabeth David is made with just chocolate, eggs, and water. A decadent yet deceptively easy dessert that serves just one although it can easily be scaled up with simple math.
Recipe