Whether you're craving comfort food, have a case of the sniffles, or need to warm yourself in the midst of a cold, dark winter, these chicken soups are certain to be your solution.
This leftover roast chicken soup is a cinch to make in your slow cooker and is a great way to use up any vegetables languishing in your fridge.
Recipe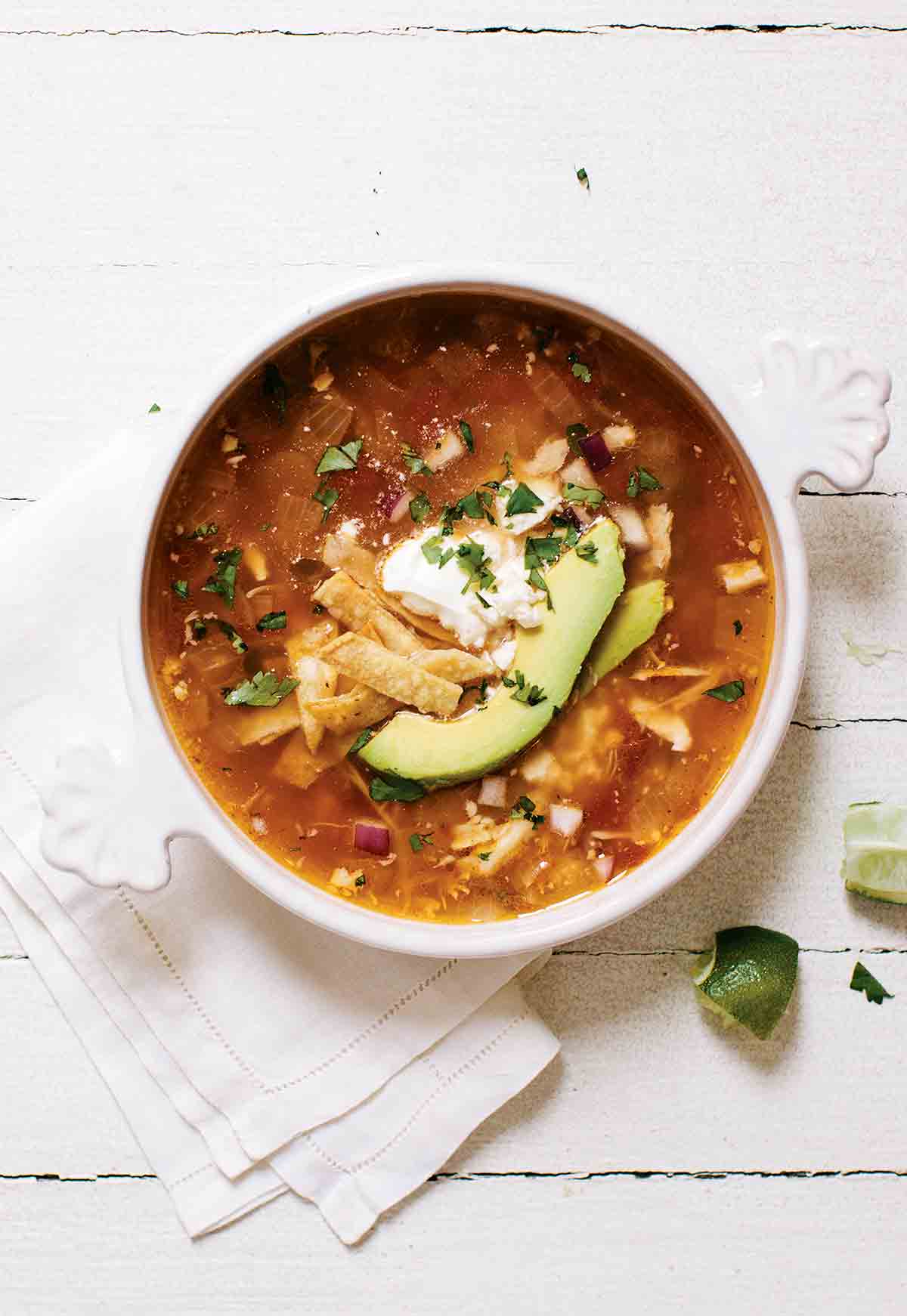 This easy chicken tortilla soup is a simple, no-fuss, healthy, Mexican-inspired (but really more Tex Mex) meal that can be on the table in under an hour. It's a brothy mix of chicken, tomatoes, onion, garlic, jalapeño is topped with baked tortilla strips and any toppings you desire.
Recipe
This Mexican chicken soup is authentic Yucatan fare that's simply broth, avocado, lime, tortilla, and rice. The sum is far more than the parts. And it's comforting as heck.
Recipe
This white bean and chicken chili, a Mexican-inspired meal that's made with smoky bacon, onions, carrots, celery, peppers, and spices, is hearty, healthy, and completely doable on a weeknight.
Recipe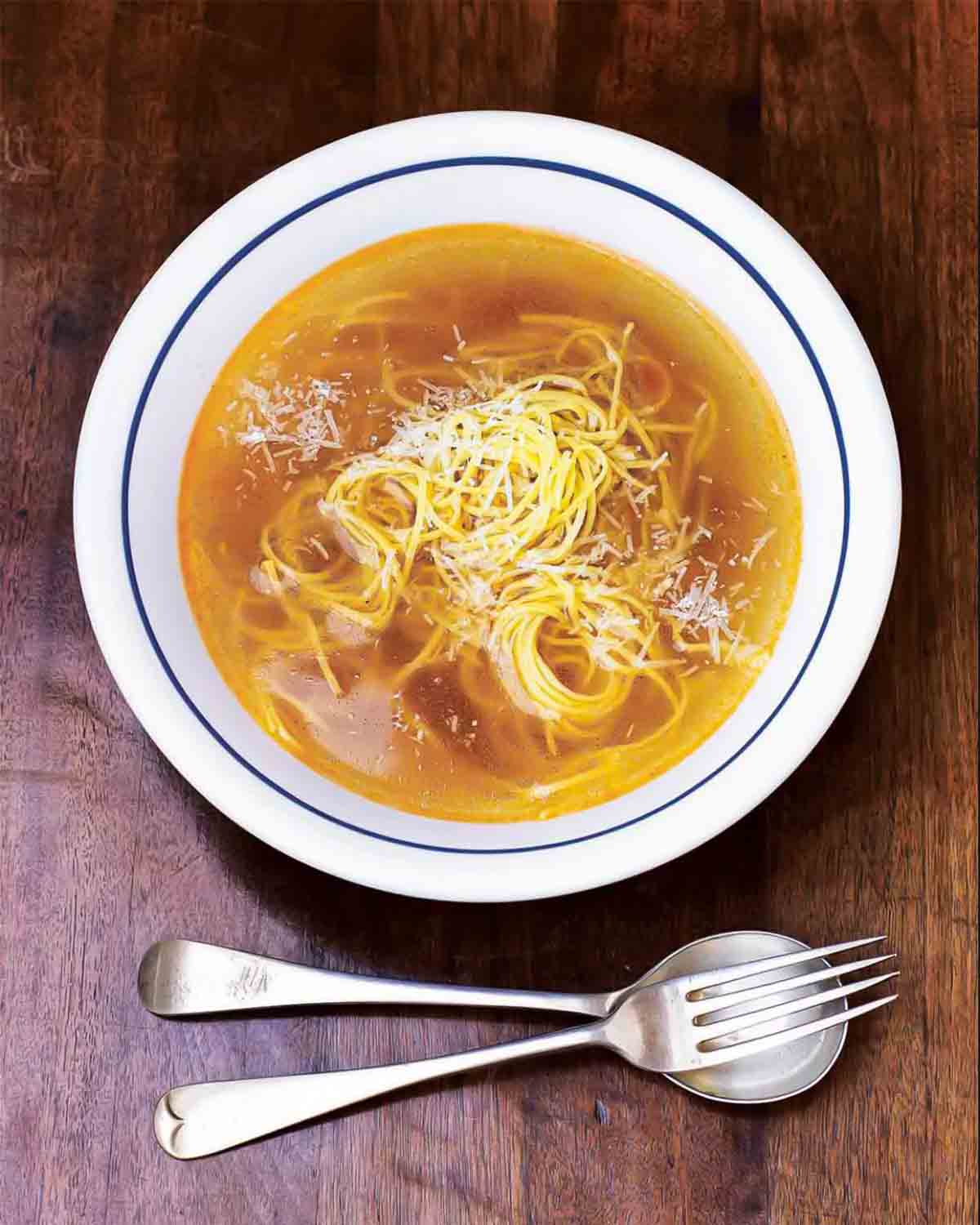 Brodo di pollo. That's Italian for "the most gosh darn comforting and restorative chicken soup ever to cross the lips of someone who's under the weather or just needs some soothing sustenance."
Recipe
This North African chicken soup is made with chicken stock, ras el hanout, couscous, and preserved lemon. It's an easy and inexpensive soup that is just as satisfying at dinner as it is at your desk for lunch the next day.
Recipe
This carrot soup with leftover chicken and thyme is as delicious to eat as it is stunning to behold. It's also incredibly simple to make. Adding leftover chicken (or turkey) at the very last moment turns a simple bowl of soup into a satiating supper.
Recipe
This chicken soup is a mash-up of traditional Jewish dumpling soup and the Italian la minestra. One slurp and you won't care who owns it.
Recipe
This chicken soup with pasta and rice is simple and comforting. Whether you're under the weather or just looking for a simple meal, the combination of homemade broth, tender pasta, rice, and wilted spinach is certain to satisfy.
Recipe
© 2021 Leite's Culinaria. All rights reserved. All materials used with permission.