Leftover Roast Chicken Soup
This leftover roast chicken soup is a cinch to make in your slow cooker and is a great way to use up any vegetables languishing in your fridge.
Recipe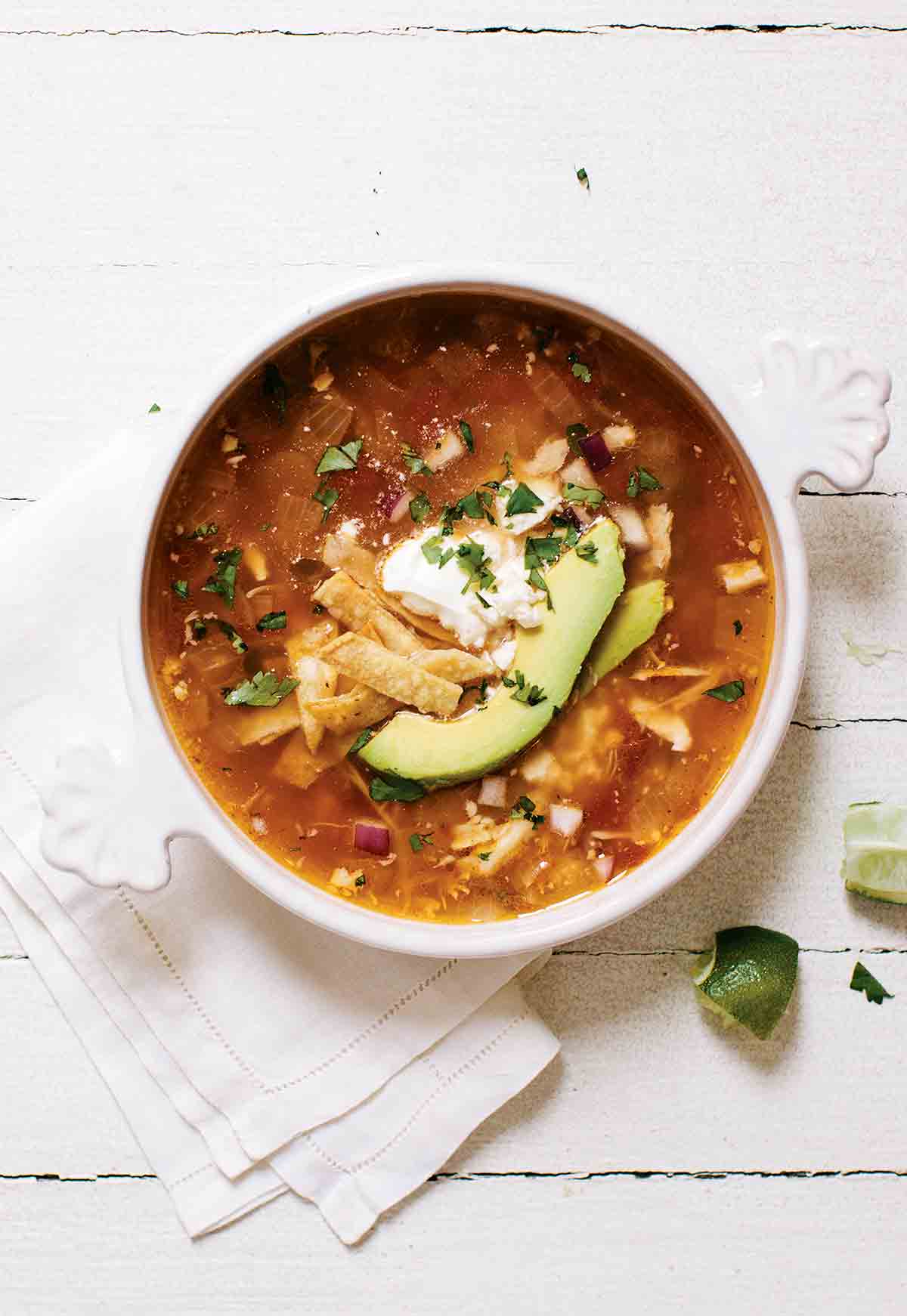 Easy Chicken Tortilla Soup
This easy chicken tortilla soup is a simple, no-fuss, healthy, Mexican-inspired (but really more Tex Mex) meal that can be on the table in under an hour. It's a brothy mix of chicken, tomatoes, onion, garlic, jalapeño is topped with baked tortilla strips and any toppings you desire.
Recipe
Mexican Chicken Soup
This Mexican chicken soup is authentic Yucatan fare that's simply broth, avocado, lime, tortilla, and rice. The sum is far more than the parts. And it's comforting as heck.
Recipe
White Bean and Chicken Chili
This white bean and chicken chili, a Mexican-inspired meal that's made with smoky bacon, onions, carrots, celery, peppers, and spices, is hearty, healthy, and completely doable on a weeknight.
Recipe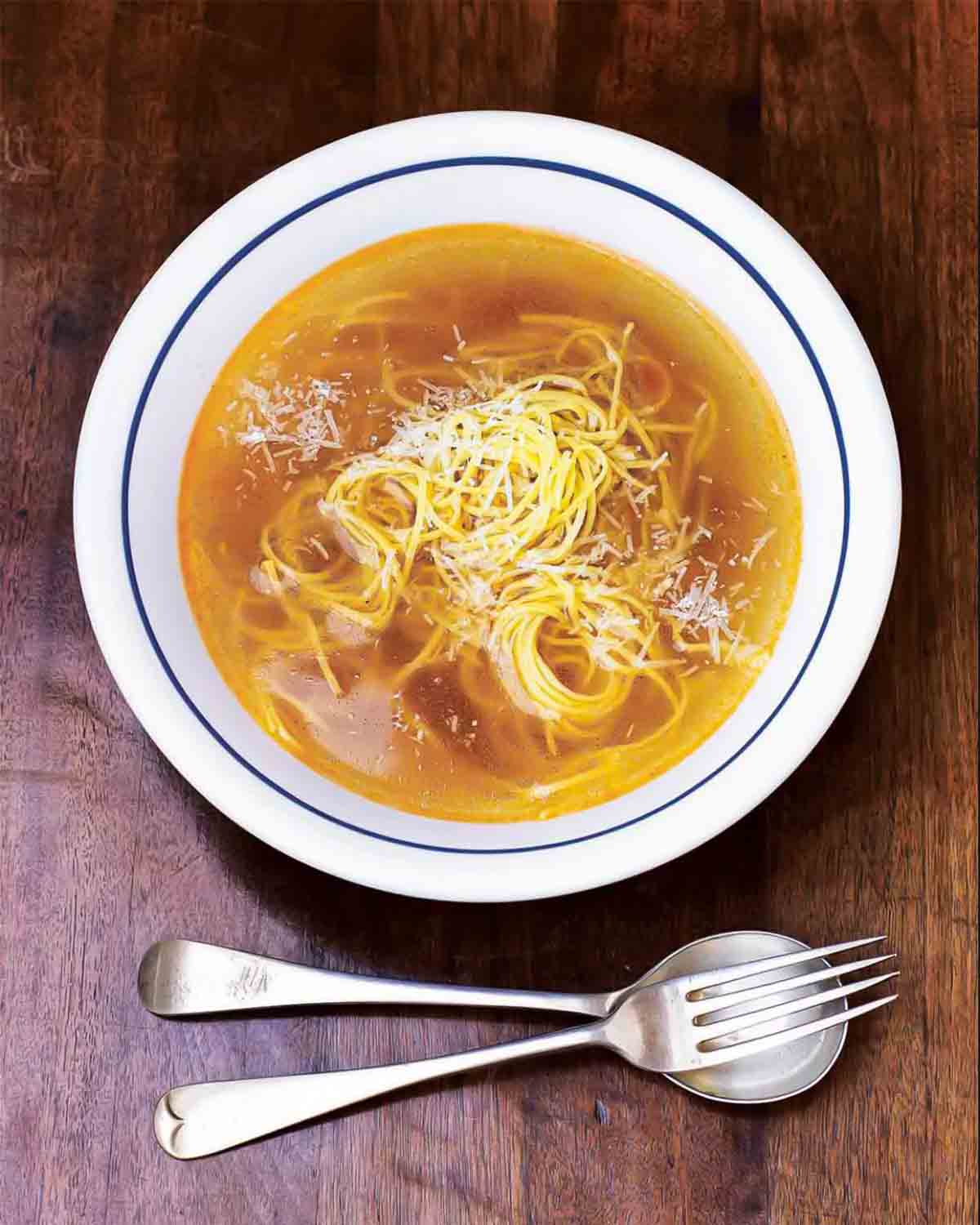 Brodo di Pollo ~ Italian Chicken Soup
Brodo di pollo. That's Italian for "the most gosh darn comforting and restorative chicken soup ever to cross the lips of someone who's under the weather or just needs some soothing sustenance."
Recipe
North African Chicken Soup
This North African chicken soup is made with chicken stock, ras el hanout, couscous, and preserved lemon. It's an easy and inexpensive soup that is just as satisfying at dinner as it is at your desk for lunch the next day.
Recipe