☞ Did we miss anything from your favorite celebs? Let us know in a comment below!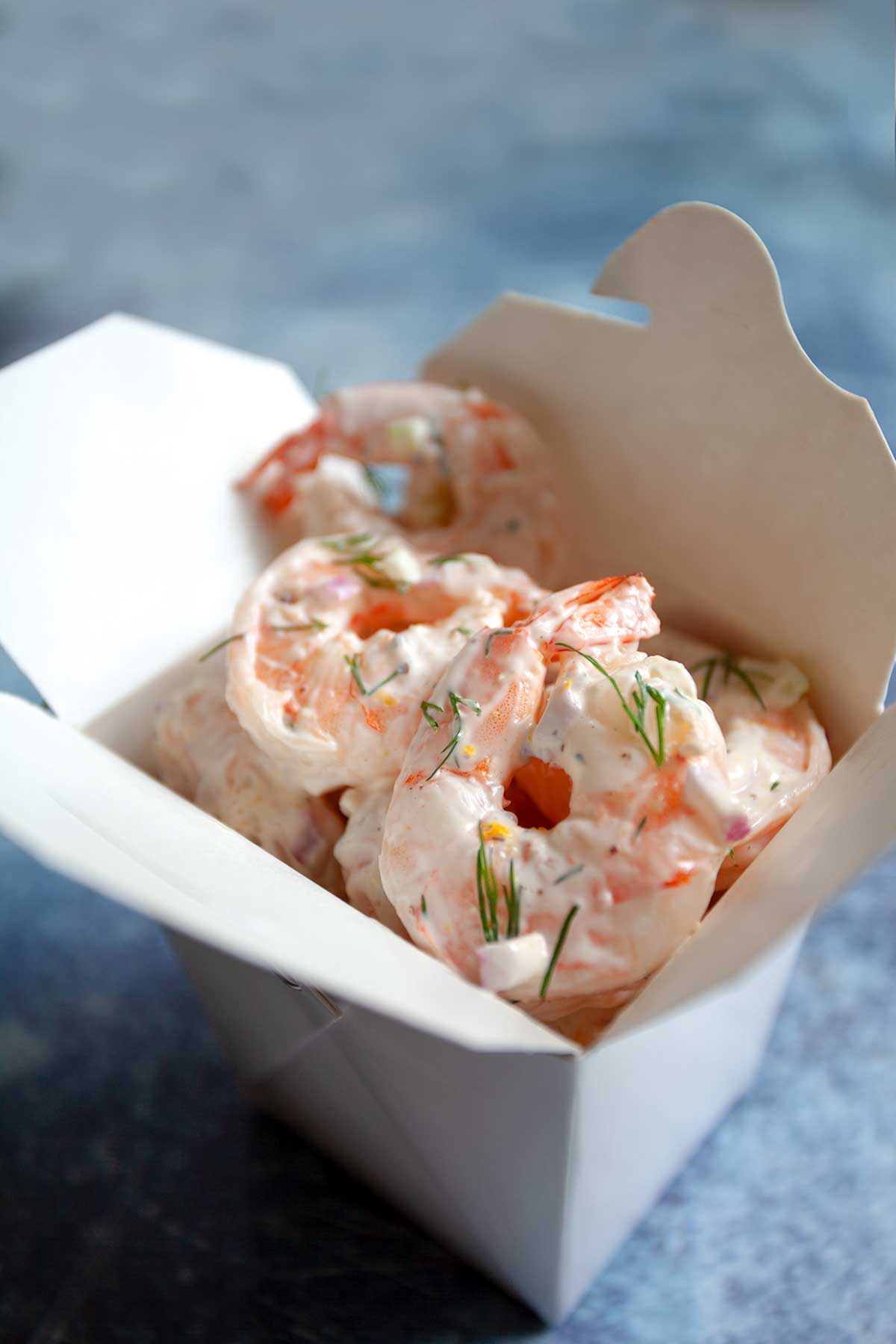 Shrimp Salad from Ina Garten
This luscious shrimp salad from the Barefoot Contessa herself–Ina Garten–is made with shrimp, mayo, mustard, vinegar, and more. Excellent for picnics, brunch, showers.
Recipe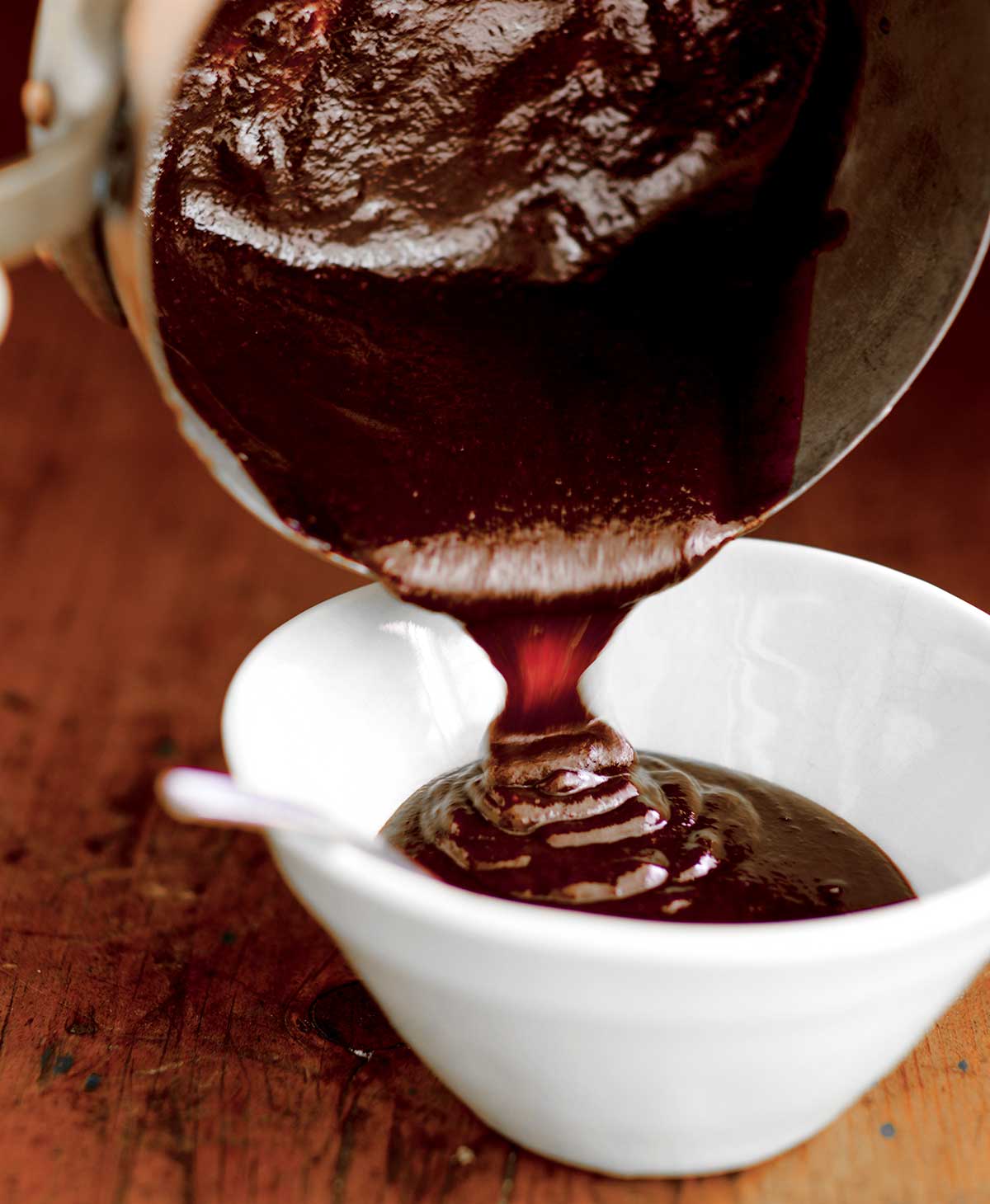 Bobby Flay's Barbecue Sauce
I created this barbecue sauce to top the Wyoming burger, but it's also an ideal dipping sauce for French fries. After you've made this quick and easy sauce once, you'll want to slather it on grilled chicken, steak, pork chops…you might never go back to the bottled stuff.
Recipe
Chrissy Teigen's Crispy-Skinned Chicken With Lemon-Rosemary Pan Sauce
Lemons and rosemary are your friends here. They take a buttery sauce spiked with salty chicken juice and crank it up to the level of world-beating recipe.
Recipe
Gwyneth Paltrow's Carrot Ginger Soup
Carrot ginger soup is a creamy cool-weather classic happens to be vegan and is made with a few healthy and inexpensive ingredients including carrots, onions, garlic, ginger, coriander, cumin, and garam masala and, if desired, coconut milk. Ready in minutes.
Recipe
Oprah's Turkey Lasagna
Oprah's turkey lasagna recipe is made with vegetable noodles and a healthy turkey and tomato sauce.
Recipe
Jessie James Decker's Lemon Basil Pasta
This lemon basil pasta is an easy vegetarian meal that comes together in under 30 minutes. It's made with spaghetti, fresh basil, and a lemon cream sauce that's certain to counteract a dreary winter day.
Recipe
President Obama's Chicago Chili
This chili is said to be President Barack Obama's ultimate favorite. Though, fair warning, it isn't your standard chili recipe. This Chicago-style chili has a few added twists that deviate from the norm–but that doesn't stop it from being delightful!
Recipe
Stanley Tucci's Polenta Plum Cake
This polenta plum cake from Stanley Tucci is a classic Italian cake made with cornmeal or semolina and plenty of ripe plums.
Recipe
Kate Middleton's Favorite Sticky Toffee Pudding
When the Duchess of Cambridge indulges in dessert, her favorite is this sticky toffee pudding, served with clotted cream. Here's how to make it at home.
Recipe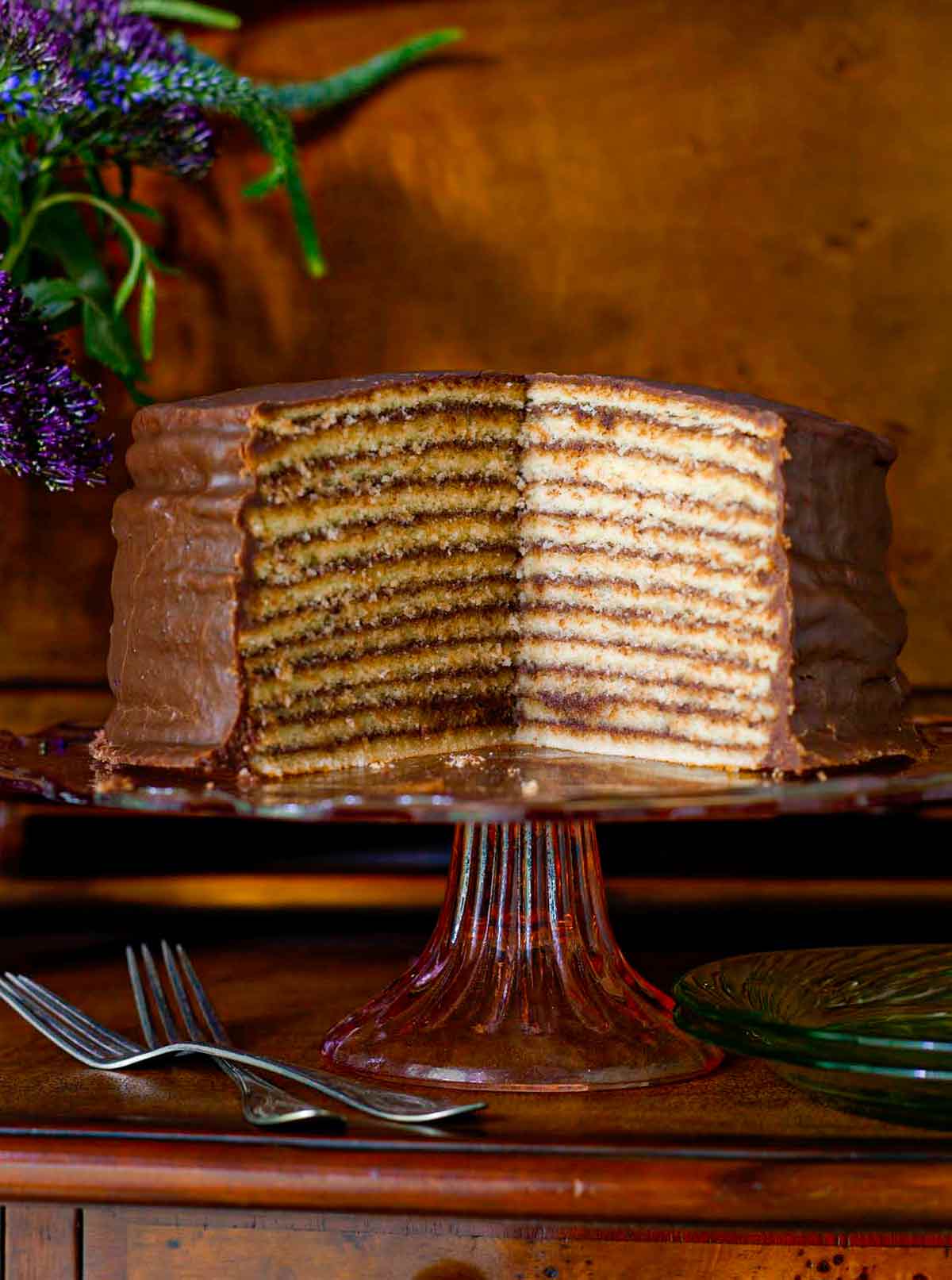 Trisha Yearwood's Chocolate Torte
Trisha Yearwood's chocolate torte is essentially a 12-layer vanilla cake that's smothered with chocolate glaze. A sophisticated dessert that's surprisingly simple to make.
Recipe
He's not a celeb to most, but he is to us (and, especially, himself)!
David Leite's Blueberry Lemon Layer Cake
This blueberry lemon layer cake, made with triple layers of yellow cake with fresh blueberries, speckled with scads of lemon zest, and enveloped in the perfect lemon cream cheese frosting, is impressive in every way. This cake is a terriffic summer dessert, but it also makes one heck of a birthday and celebration cake also.
Recipe
☞ Did we miss anything from your favorite celebs? Let us know in a comment below!