What if we told you that you could buy NY Lip-Smackin' Garlic, a gorgeously garlicky, nearly-homemade tomato sauce that comes from one of Leite's very own? Well, believe it, honey. LC tester Christina Roman joins one a handful of home cooks chosen to have their signature pasta sauce distributed across the country.
At Leite's Culinaria, our testers are what sets us apart from other sites dedicated to food. Our 200 immensely dedicated, and equally food-obsessed, testers are what makes us your go-to for some of the best eats out there. And on top of the work they do for us, they also do some pretty incredible work on their own. In the case of tester Christina Roman, you might even be able to taste some of that work for yourself.
Who developed NY Lip-Smackin' Garlic pasta sauce?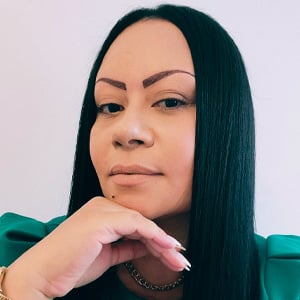 Christina Roman has always been passionate about cooking. She decided to pursue her culinary dreams, graduating from Auguste Escoffier School of Culinary Arts in 2018, and, in 2019, winning a recipe contest for a signature pasta sauce through Just Like Home Kitchen Recipes. The company held the contest to find superb sauce recipes from home cooks across the US. They chose Christina's sauce along with five others to become part of a collection showcasing the recipes of real pasta lovers. "All of the pasta sauces are so delicious, they taste like they were made at home from scratch and taste gourmet, restaurant quality" Christina says of the winners. Each sauce received distribution across the US in packaging that displays the creator's name, signature, and likeness on the label.
Hailing from the heart of New York, Christina wanted to create a pasta sauce that had a depth of flavor and an extra kick. Her sauce, Christina's NY Lip-Smackin' Garlic, contains minimal ingredients in order to showcase the perfection of vine-ripened California tomatoes, olive oil, and garlic. Lots and lots of garlic. Baby, this isn't a sauce for the garlic-shy and that's exactly how we like it. A gorgeously thick sauce, it's full of delicious and complex garlic flavor that complements roasted vegetables and piles of pasta. Not only that, it's perfect right out of the jar–and we all know how unusual that is for store-bought sauces. No gussying-up needed here.
What is Just Like Home Kitchen Recipes?
While Just Like Home Kitchen Recipes created the contest to showcase the talents of incredible home cooks, they're also dedicated to helping those in need. They champion a "sharing and caring" approach that "allows consumers to enjoy authentic recipes without the need to make them from scratch, while also helping people in need. Twenty-five cents from every jar sold is donated to local homeless shelters throughout the US," says founder Wayne Luciano.
A delicious as well as worthy sauce we all can feel good about buying.
Where can I buy NY Lip-Smackin' Garlic?
Christina's NY Lip-Smackin' Garlic is currently being sold on Amazon.com and in supermarkets across the United States.
© 2022 Jenny Latreille. All rights reserved. All materials used with permission.