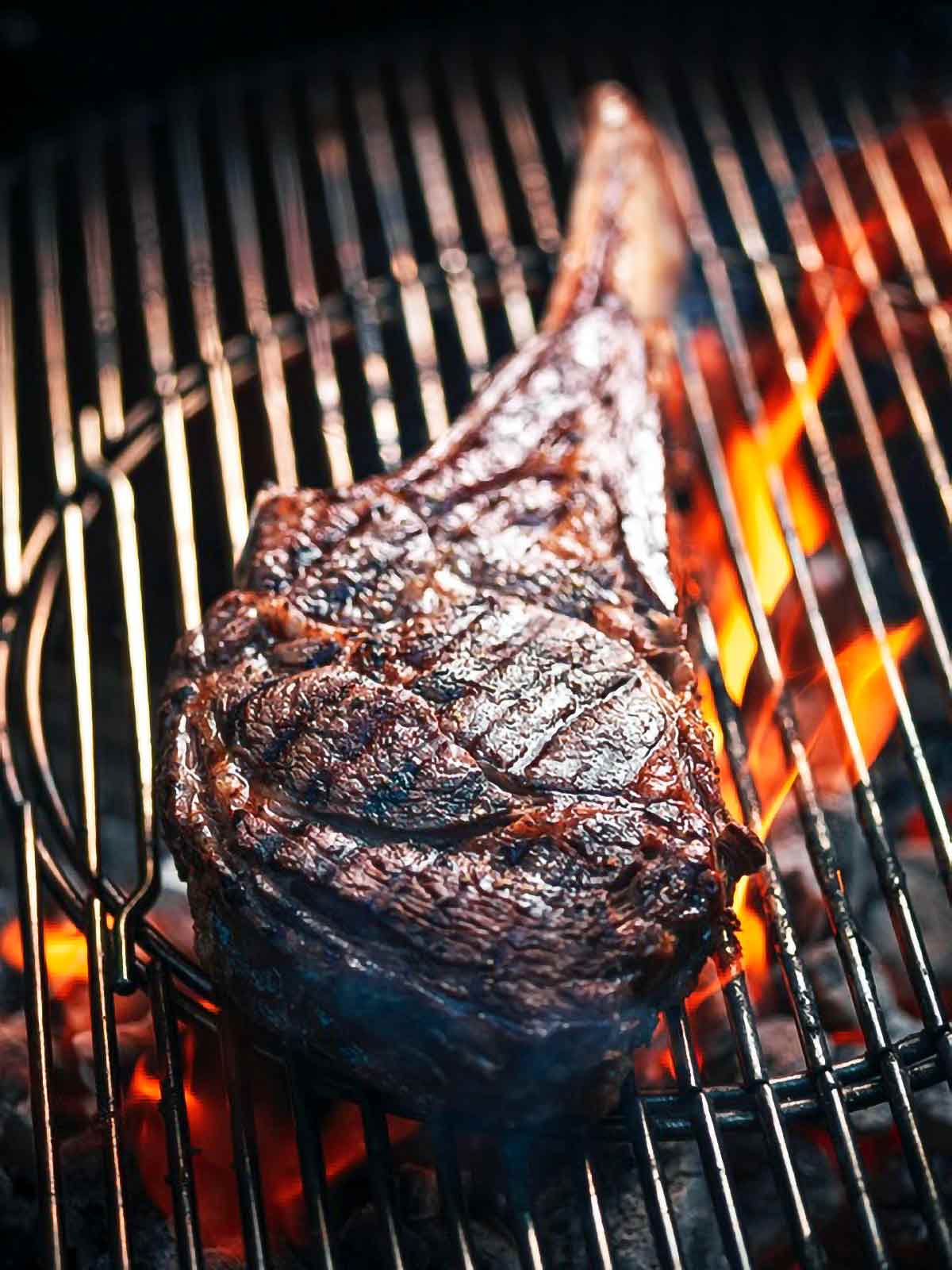 I don't know if you're like me, but it seems whenever I venture out into the backyard and leave behind the comforting confines of my kitchen, with its dependable six-burner Viking stove and terribly erratic Dacor oven (which I've come to learn to anticipate its mood, much like a human barometer), I'm suddenly struck dumb. It's like being in the hinterlands, and I have to be MacGyver, using a pair of pantyhose, wooden sticks, and an ignition switch from a dilapidated 1967 Thunderbird convertible to light the damn grill.
That's why this year I decided to buy a Weber Summit S-670. Now, this beauty, which is the size of a Smart Car, has every bell and whistle a grillicionado could want: six burners, a sear station, smoker, rotisserie, and even a side burner, which I haven't yet figured out what I'm going to use to to make.
Why the midlife-crisis purchase? Well, The One and I aren't exactly what you'd call grilling masters. We're more like Grilling Idiots. We were so bad at cooking with open flames that we finally gave up and let our old grill die a slow, rusty death. It became one of those things that you come to accept as part of the landscape, and, in the end, simply ignore. That is, until one day The One decided to risk Lyme Disease and went out back to make some burgers. All of a sudden I heard the piercing scream of a little girl followed by a heavy metallic BANG, which catapulted me from my desk and out into the backyard. Visions of guns and blood-splattered pinafores danced in my head.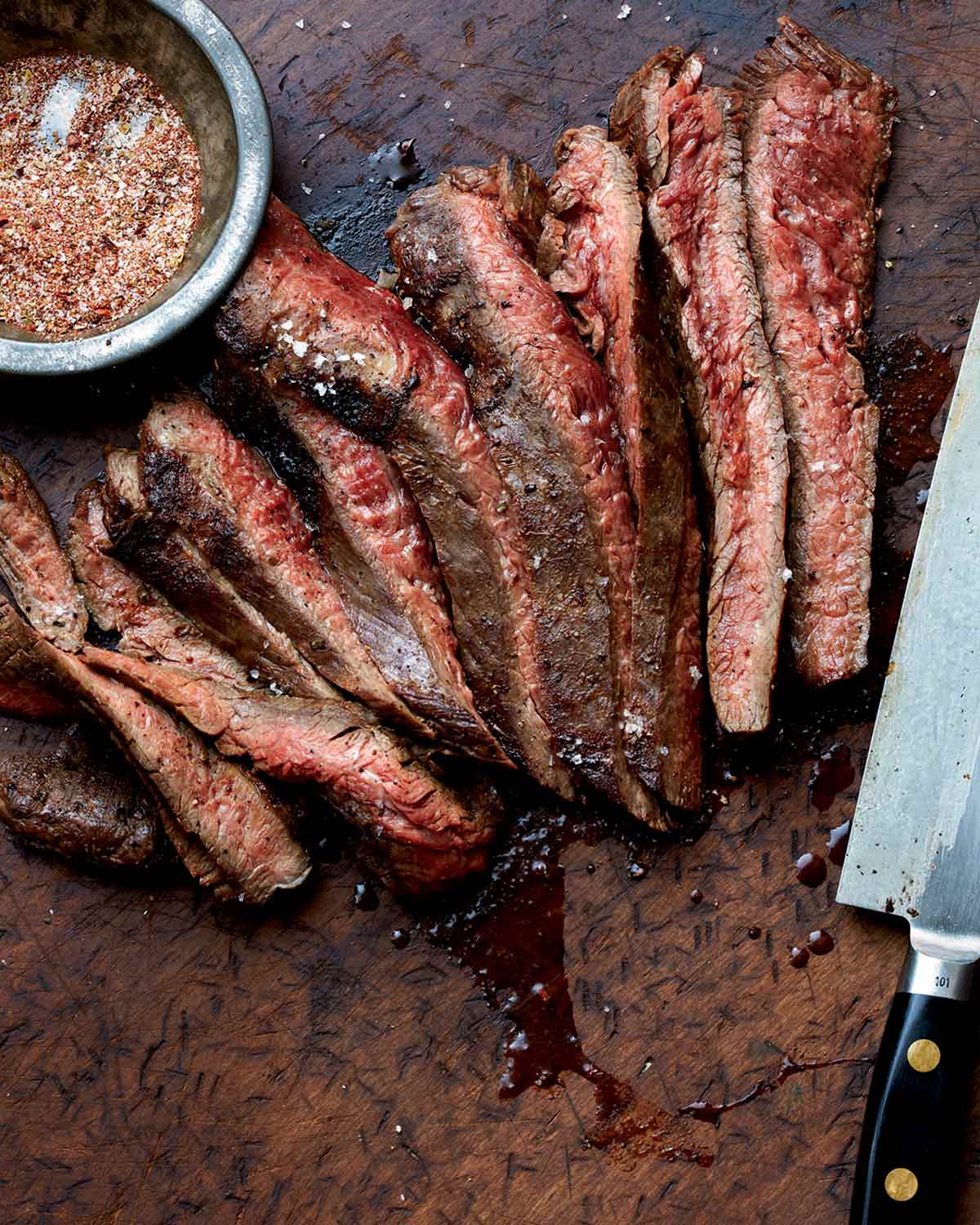 "Get it out of here!" yelled The One, pointing to the grill. "Get it out!"
"What are you talking about?" He just stood there pointing at the grill. I looked around. No little girl. No blood. That ungodly sound came from him!
I slowly lifted the lid and inside was a fuzzy little mouse nest with four baby mice so young their eyes weren't even open. The momma mouse reared up on her back legs, her small black eyes daring me, just daring me to do something to her offspring. Now it all made sense. The One has a lifelong mortal fear of mice (and just about any other small animal, including squirrels, bats, rats, and gerbils).
Grilling Temperatures
Rare: 120° to 125°F (49° to 52°C)
Medium-Rare: 125° to 135°F (52° to 57°C)
Medium: 135° to 145°F (57° to 63°C)
Medium-Well: 145° to 155°F (63° to 68°C)
.
Grilling Times
Here are some time ranges for medium-rare. Note: Thinner steaks (3/4 inch and 1 inch thick) should be grilled entirely over direct high heat. The Sear and Slide technique works best for steaks that are at least 1 1/4 inches (32 mm) thick.
.
3/4 inch: 4 to 6 min. Direct High
1 inch (25 mm): 6 to 8 min. Direct High
1 1/4 inches (32 mm): 6 to 8 min. Direct High, then 2 to 4 min. Indirect High
1 1/2 inches (38 mm): 6 to 8 min. Direct High, then 4 to 6 min. Indirect High
.
"Turn the gas on!" he pleaded. The last thing I was going to do to these four innocent creatures and their momma was exterminate them. So, being the dono that I am (that's Portuguese for owner, but in my family it has come to mean "kind papa to animals"), I wheeled the grill to the very back of our property, where it remains four years later, acting as a condominium to generations and generations of mice families.
The new grill, which we've nicknamed Brunhilde, has enough dials and knobs to rival the cockpit of a 747, and could be just as daunting. (Of course, there's something called an instruction book, which I consider to be nothing but polite suggestions.) So when I discovered my friend and grill master Jamie Purviance was going to be in the area promoting his book Weber's Way to Grill, I asked him to visit and show me finally how to grill well. Over the course of an afternoon, he led me through steak grillery, chicken rotisserie, and the most demonic of all grilling challenges, cooking fish.
So sit back, enjoy Jamie's years of grilling know-how. Oh, and in case you doubt his prowess: Since his visit, I've made major kickass rib eye and T-bone steaks, bavette steaks, a sizzling chuck steak, out-of-this-world brined rotisserie chickens, perfectly grilled vegetables and fruit, and awesome toasted bread, which I used to feed the latest family of mice in the condo. Once a dono, always a done.