Subscribe iTunes | Spotify | Stitcher | Amazon | Google | iHeartRadio | TuneIn
Chat with us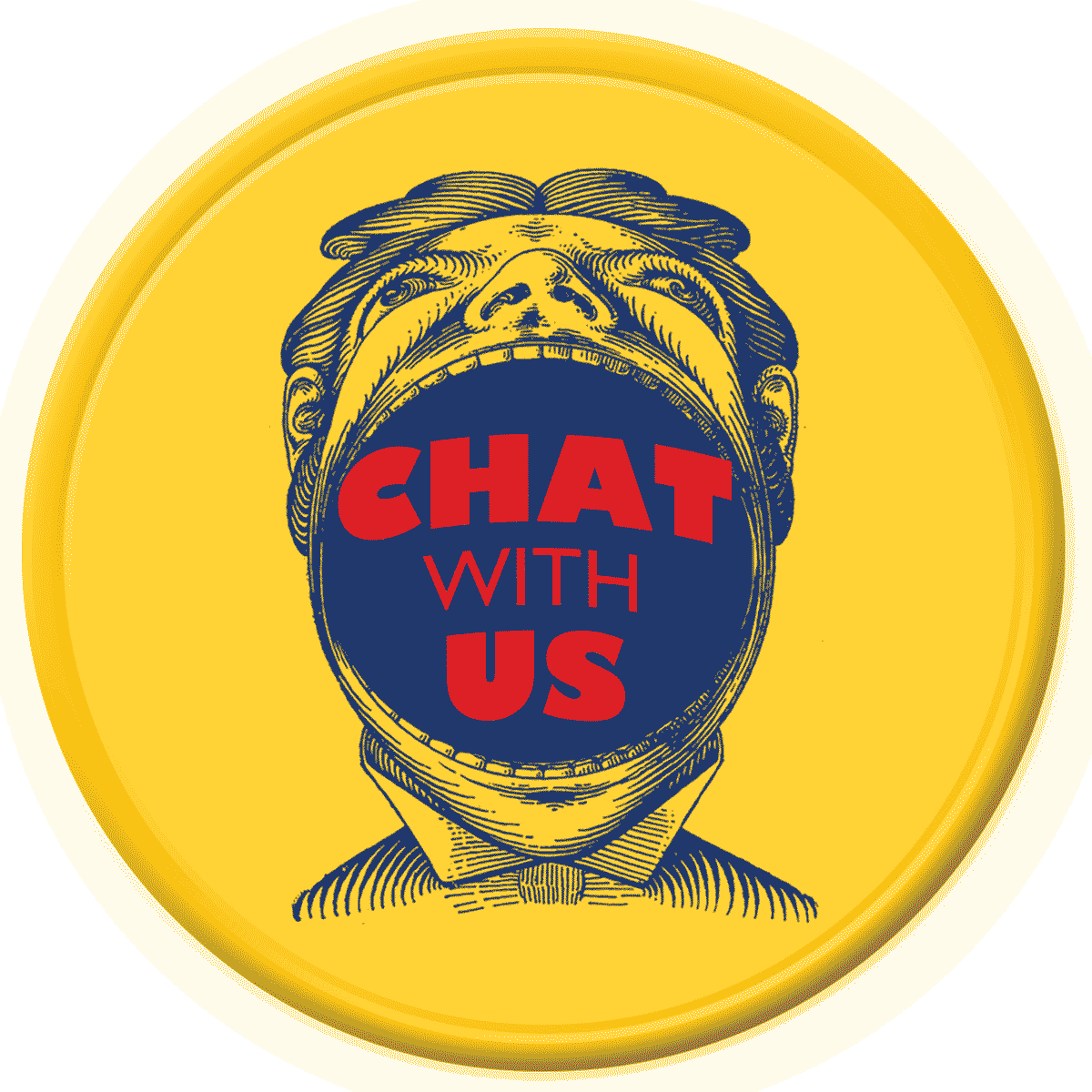 Have a cooking question, query, or quagmire you'd like Renee and David to answer? Click that big-mouth button to the right to leave us a recorded message. Just enter your name and email address, press record, and talk away. We'll definitely get back to you. And who knows? Maybe you'll be featured on the show!
In this episode
Have a question, query, or quagmire you'd like Renee and David to answer? Click that red button to the right, or click on this link to leave us a recorded message. Press and talk away and maybe you'll be featured on the show!
I consider myself young. Okay, maybe young at heart. To any judgy, stick-firmly-planted-you-know-where folks who dare to think I'm nothing more than a foolish old coot, #%&*@ you! (I know, mature, right?) But when I'm within a 500-yard radius of our most recent podcast guest, Molly Yeh, I feel flat-out ancient. At a mere 24 years of age, Molly is a recent Juilliard graduate, accomplished percussionist, fantastic blogger, intrepid world traveler, inspired home cook, and superb host.
But not just any kind of host. Most of us can whip up dinner for six on the weekend without so much as breaking a sweat. Molly, on the other hand, throws ginormous salons for 50 or more guests in her Brooklyn apartment. Yes, salons, complete with musical performances, declamatory readings, fashion shows, and, it goes without saying, homemade eats whipped up by none other than herself. I'm sure if one of her hipster friends (and I say that in a truly unironic way) owned a boa constrictor, both friend and writhing death gripper would be in attendance. She's just that kind of gal.
In our debut "Small Bites" segment–a shorter-than-usual episode of our podcast, "Talking With My Mouth Full" with just one guest, one topic, one take–Molly divulges her most bawdy moments from recent salons, her secret dumpling recipe inspired by an alehouse, and, should you be interested in throwing your own salon, her requisite rules for hostessing, including the right kind of people to invite (in her case, no one over 30).
When I attempted to charm her for an invitation [Editor's Note: Uh, actually, he sorta invited himself…], Molly made it very clear that if I were invited (there's that age thing again), I would need to participate in some sort of performance art. I suggested a dance of veils to a hip-hop-Indian-arrhythmic-percussive accompaniment of hers. Of course, I had to explain that I'd need more than seven veils to cover me. Fifty or so would probably do—a veil for every one of my very young-at-heart years. [Editor's Note: 52, to be exact.]
TRANSCRIPT
David Leite: Hello, I'm David Leite, the publisher of the website Leite's Culinaria.
Renee Schettler: And I'm its editor-in-chief, Renee Schettler Rossi.
David: And welcome to Small Bites, a special edition of our new podcast, Talking With My Mouth Full. Now Renee, can you explain to everybody what a small bite is?
Renee: A small bite is just a nibble.
David: Of?
Renee: Goodness.
David: And?
Renee: Funny, entertaining.
David: Though you did not practice your elevator speech, did you?
Renee: No.
David: Everyone, Small Bites is one guest, one topic, one take. It's a way of us bringing you interesting people in a short little spurt so you can hear it, I don't know, on your way upstairs or on your coffee break.
Renee: While you're doing the chores around the house.
David: Exactly. And our first small bite is with Molly Yeh. A 20-something, who is actually hosting salons in Brooklyn. So take a listen.
David: Renee, when did you start entertaining?
Renee: Hmm, I guess right after I got out of college I started finding excuses to have my girlfriends over on a random weeknight for some bubbles.
David: Champagne.
Renee: Champagne.
David: Any food?
Renee: No, we were on a budget. Eventually though, by my mid-twenties, I was making duck coffee and entertaining wine columnists. So, you know.
David: Really?
Renee: I made up for lost time. What about you?
David: I think I started in my late twenties early thirties, but I was an absolute wreck, so my parties usually consisted of Doritos.
Renee: Doritos?
David: Doritos, nacho cheese Doritos, onion dip, and I would pass out bottles, actually cans, of Coca-Cola.
Renee: Homemade or store-bought onion dip?
David: Store-bought. I wasn't doing anything with food yet. I was young, thin, and beautiful back then.
Renee: Eating Doritos and onion dip.
David: Only on occasion.
Renee: Uh-huh (affirmative).
David: But anyway, unlike me at the tender age of 23 and three quarters, our next guest not only entertains, but she holds "salons." Molly Yeh is a food blogger and she's also a percussionist. Yes, you heard me right, a percussionist. She's a 2011 graduate of Julliard and her blog is also about her lifestyle. In her words, her lifestyle sometimes includes not showering for a week.
Renee: Oh my. Molly, welcome. It looks like you've showered today. Thanks for joining us.
Molly Yeh: Thank you for having me.
David: So Molly, tell us more about these salons.
Molly: The idea for my salon started a couple of months ago when I won the apartment lottery and found the beautiful apartment in Brooklyn.
David: Mm-hmm (affirmative).
Molly: It's huge and perfectly sized for a piano and a big dining room table. I thought, this isn't fair, I shouldn't have this. I need to do something with this space and really take advantage of it. So I thought, well, what do I like? I like food, I like eating, I like hanging out, having a drink with friends, and I like advancing art. So let's make an event that combines all of those. We had our first one in February and it was a lot of fun.
Renee: Can you tell us a little bit more about it? Like what exactly happens at a salon that doesn't happen at any other postgraduate party?
David: Party, exactly.
Molly: The focus is on the performances and the food equally.
David: What kind of performances?
Molly: For the first one I had a couple of my friends perform their music. One of them wrote a new piece specifically for the salon.
Renee: Wow.
Molly: One of them arranged a Genesis tune and some of his original songs for a string quartet. Then I–
David: A Genesis tune with a string quartet.
Molly: Yes, it was fabulous.
David: Quite illustrious.
Molly: Then we had a dancer who freaked everyone out. She got up on the chairs and was getting up in people's faces and just dancing around the crowd and was reciting poetry the entire time. Then we had a clothing designer take over my staircase and make this huge exhibit with all skirts and pants and shorts from her line.
Renee: Oh, that's fabulous.
David: That's wonderful. I never was this creative when I was 23 and three quarters, were you?
Renee: Neither was I, no.
David: What do you serve at these "salons?" I'm calling them "salons," because they are quite salon-ish.
Molly: That's so couth of you. The first menu, it was Asian inspired. I'm big on dumplings and so I made a ton of dumplings.
David: What kind?
Molly: Well, we had a dumpling inspired by a dish at McSorley's Ale House.
Renee: Wow.
David: Okay, what was in that?
Molly: All right. So you know how when you go there you get those saltine crackers and raw onions and cheese and that really, really, really hot-as-shit mustard?
David: Mm-hmm (affirmative).
Molly: Okay. So I dumplingized that, minus the saltine crackers. It was just melty cheese with caramelized onions and really, really hot mustard. We fried those up and very nice.
Renee: What's not to love?
David: Was it good?
Molly: It was the perfect accompaniment to all the booze.
David: Oh, okay, so it soaked up all the booze.
Molly: Soaked up all the booze.
Renee: It's just your version of the Doritos.
David: How appropriate that it came from a bar.
Molly: Yeah, it's still cheesy and fatty and delicious, just homemade.
David: What other dumplings?
Molly: We had a chicken dumpling that it's a recipe that's been in my family for a while that I've made since I was little. So those are pretty easy to prep. Then we had some barbecue carrot buns for the vegetarians.
David: Oh god.
Renee: Barbecue carrot buns, I love it.
David: Are you vegetarian? You're not vegetarian, no.
Molly: Absolutely not.
David: (sarcastic) I love that vegetarians, I honestly do.
Molly: They can't see your face through the radio. Lots of buns, lots of dumplings, some great desserts. We had ramen speculoos truffles with some toasted ramen noodles that were mixed with speculoos and then dipped in dark chocolate. A little Maldon sea salt on there.
Renee: Molly, clearly these salons are by invite-only, but I am hankering for an invitation to your next one if I may be so bold.
David: Let me as you, do you invite people as old as me?
Molly: Well, tell me why you two should be invited to the salon.
David: I want to see this phenomenon of a salon.
Renee: My performance art is drinking champagne.
David: And she does it very well, by the way. Many of an encore I've seen her, many of an encore.
Molly: Well, I'll pitch it to the committee and maybe we'll have you perform next time. And David, what would your contribution be?
David: I would do an interpretive dance.
Renee: Oh my.
David: With veils. I'm quite good at it, you know.
Molly: Dance of the Seven Veils?
David: No, I need more than that to cover me. Maybe like 40 or 50 veils, but I'm quite good at dances of the veils. So are the recipes on your blog?
Molly: They are, complete with dumplings with faces and animated photos of how you should fill them and fun little texts.
David: Excellent. So our listeners and readers can go there and find out–
Molly: Absolutely.
David: … how to throw their salons. Any advice actually for salon throwing?
Molly: Oy vey. Plan ahead, ask for help, have plenty of food and plenty of booze and other things.
Renee: And other things, we'll leave it at that.
David: Anyway Molly, it's been a delight, and next time you must come on with some percussive instrument and I will read some declamatory food poetry while you percuss away. How's that? That a deal?
Molly: Great deal.
David: Perfect.
Renee: Molly, thank you for joining us.
Molly: Thank you.
Renee: Molly Yeh is the writer of the blog, My Name Is Yeh. And that's mynameisyeh.com, spelled Y-E-H.
Originally published May 30, 2013.