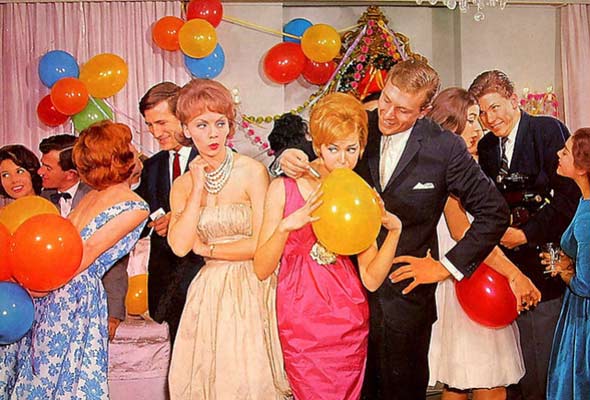 iTunes | Spotify | Stitcher | Google Play | Google Podcasts | iHeartRadio | TuneIn
After our last podcast episode, in which we incited you to dance (and work up a sweat), we thought it only fitting to offer a "Small Bites" follow-up to help you handle all those glistening, thirsty bodies—be they grinding on the dance floor (oh, how I miss my youth) or bending over in the garden (oh, how I miss my youthful body). So we brought out the big guns by seeking the advice of Kara Newman, spirits editor at Wine Enthusiast Magazine and a Bert Greene Award-winning writer and the author of the new drink bible, Cocktails for a Crowd.
Kara divulges a trendy way of slaking thirst—the alcoholic kind, anyways—by serving up bottles of premade drinks to your friends. (Why I never thought of that is beyond me.) We're not talking about the pedestrian premixed stuff found at your local supermarket, but rather original cocktails you create yourself ahead of time and decant into boo-tee-full bottles. Come entertaining hour, just set out the bottles of cocktails and allow guests to help themselves. The flavors will wow even the most jaded drinkers. Think pitchers and pitchers of raspberry bellinis, rosemary refreshers, even something called the Japanese cocktail, which Kara graciously concocted for Renee and me to sip as we pestered her with our questions. [Editor's Note: It's made with Cognac, orgeat (almond syrup), bitters, and a splash of water, and yes, it's as sippable as it sounds.] Kara's bottled concoctions are juuuust right for any occasion, whether cocktail-party stand-alones, any-occasion aperitifs, or after-dinner drinks. Best of all, they get you out from behind the bar (does anyone still have a bar?) and inserts you smack in the center into your own party. No lamp shade required. And who doesn't want that?