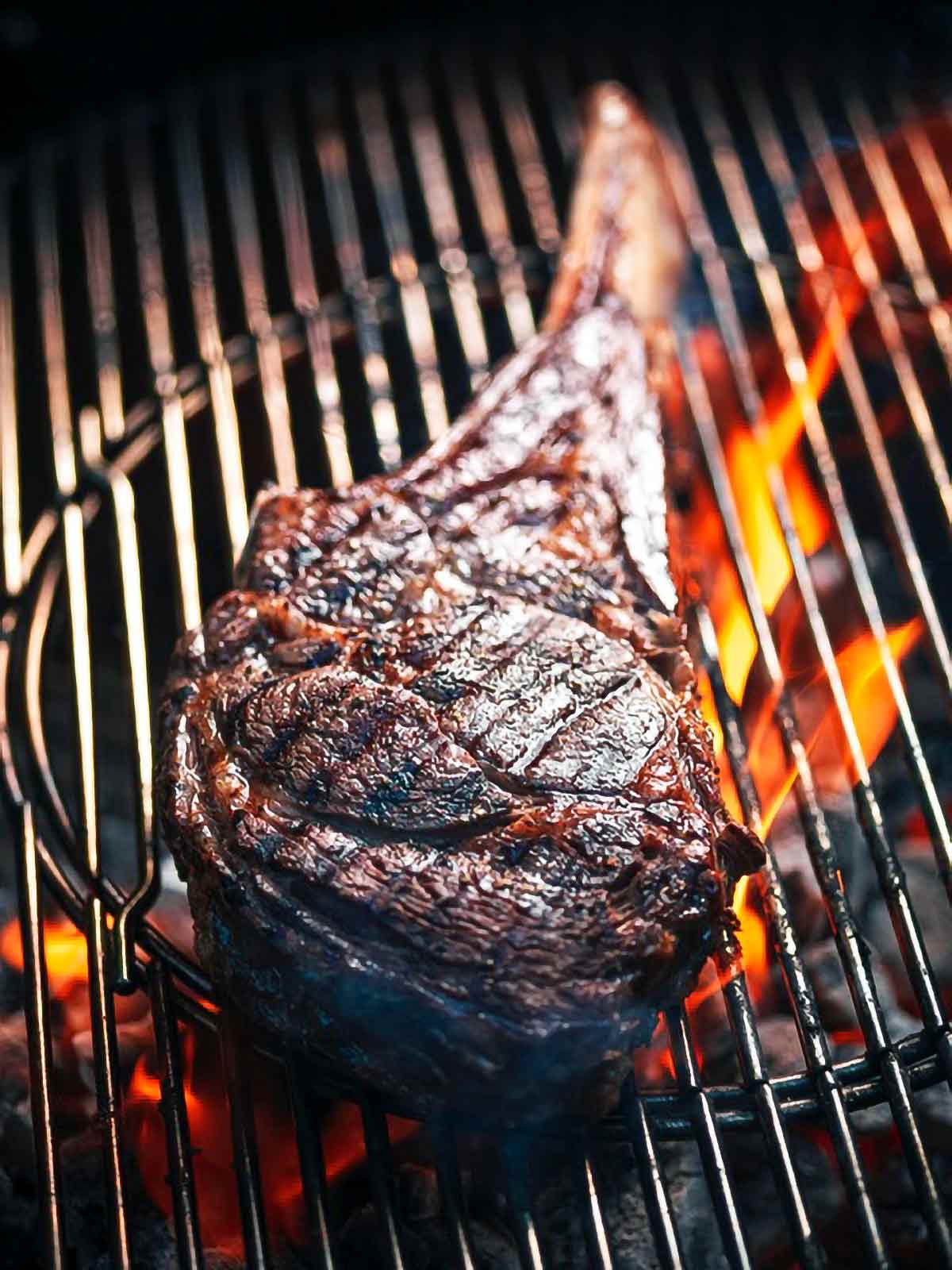 I don't know if you're like me, but it seems whenever I venture out into the backyard and leave behind the comforting confines of my kitchen, with its dependable six-burner Viking stove and terribly erratic Dacor oven (which I've come to learn to anticipate its mood, much like a human barometer), I'm suddenly struck dumb. It's like being in the hinterlands, and I have to be MacGyver, using a pair of pantyhose, wooden sticks, and an ignition switch from a dilapidated 1967 Thunderbird convertible to light the damn grill.
That's why this year I decided to buy a Weber Summit S-670. Now, this beauty, which is the size of a Smart Car, has every bell and whistle a grillicionado could want: six burners, a sear station, smoker, rotisserie, and even a side burner, which I haven't yet figured out what I'm going to use to to make. Read more "How to Grill Steak" »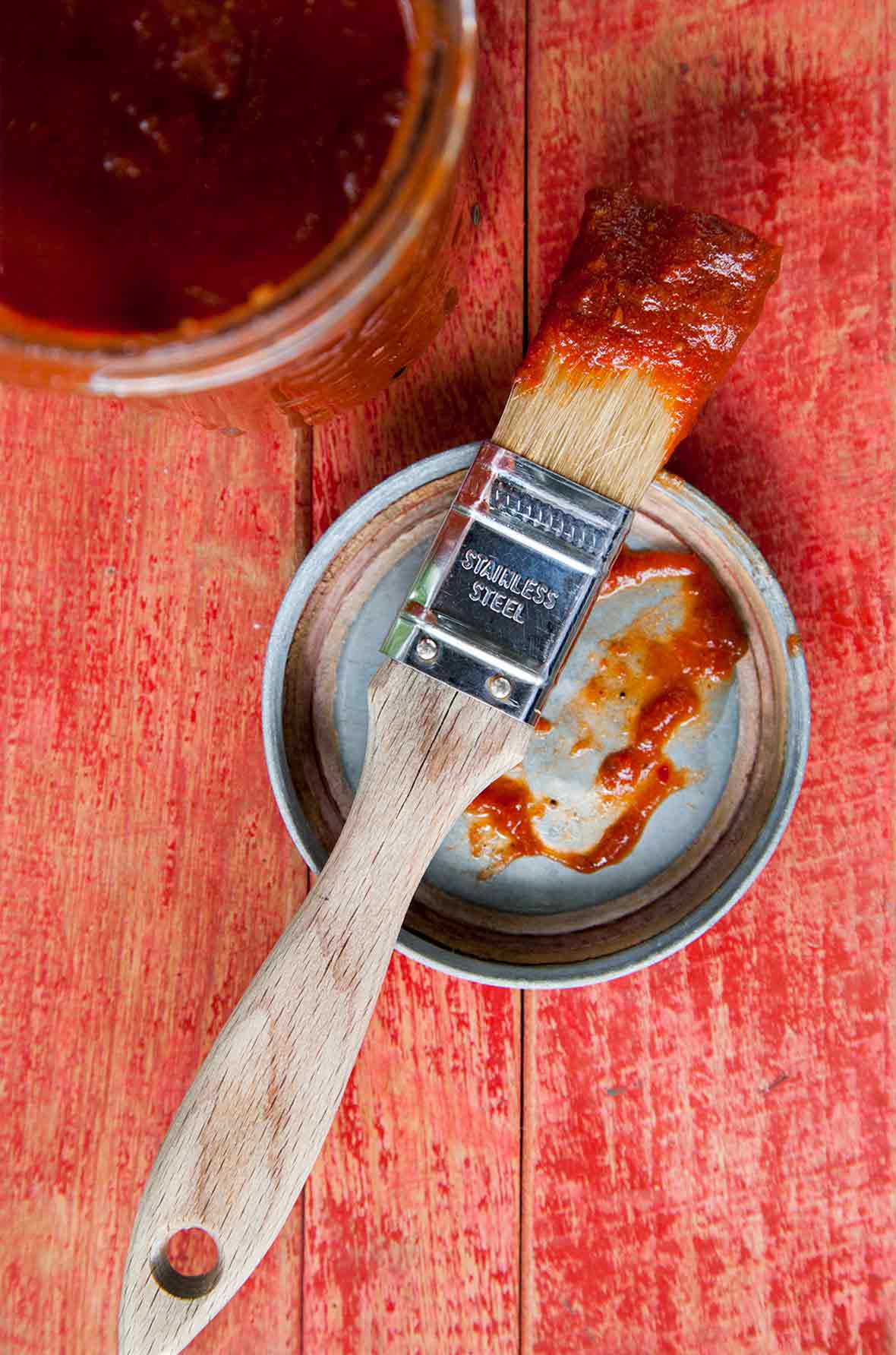 Every year I make Sara Foster's  Fall-Off-the-Bone Baby Back Ribs, and they're always a hit. But the weird thing is I always opted for bottled barbecue sauce. With so many bbq sauces out there, I reasoned, why the hell add more stress to my already stressed-out afternoon? (Can you tell I get stressed a lot when I cook?)
This year, though, I decided to put on my big boy pants and make her chipotle maple barbecue sauce from scratch–the sauce that she recommends for her ribs. It was a dump-and-stir recipe. Simple, easy, fast. The flavors were terrific—the slap of the vinegar, the smoky heat from the chipotle, and the sweetness of the brown sugar and maple syrup. Everything blended together quite well. There's also a big wallop of tomato due to a 28-ounce can of crushed tomatoes. You can soften that, if you want, with a squirt or two of ketchup. Read more "Chipotle Maple Barbecue Sauce" »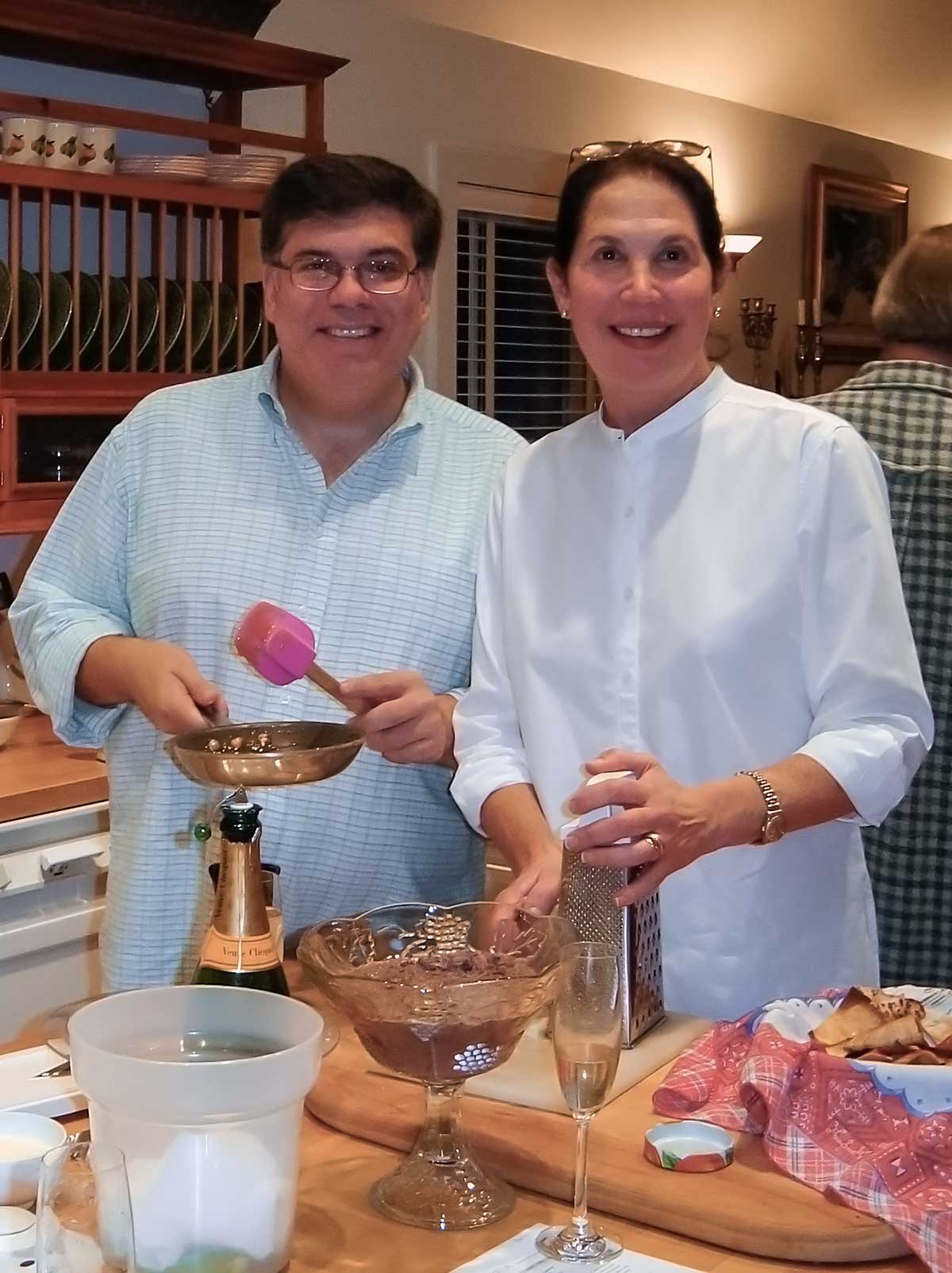 Fourth of July is a bit of a sad holiday for me. I'm reminded of my friend Deborah Murphy, who passed away far, far too young several years ago. It's not that she died on the Fourth, or was born on the Fourth for that matter, but that she owned the Fourth. Entirely, consummately, possessively.
In my circle of friends, we've come to a hard-won détente about hosting holidays, and pity the man who tries to wrest them from us. The calendar: Thanksgiving is shared between us and our friends the Rosellis. Canadian Thanksgiving is a no-brainer; it goes to Danny, our goose-loving expat. Christmas is all Gingy. She contends not only with friends, but her entire clan of in-laws lolling about the house from sun up to sundown. The one holiday no one laid claim to was July Fourth. So about a decade ago, Deborah tucked it under her wing and nursed it from a wobbly gathering of a few nibbles by the pool to a brute of a daylong, never-ending feast that put all-you-can-eat joints to shame. Read more "If It's July Fourth, It Must Be Deborah's" »