Honestly, I'm at a loss for words–hard for me, the kid who was nicknamed "Chatty Cathy" through all 12 years of school. How can I begin to tell you how phenomenally easy it is to make your own homemade bacon? Or how incalculably better it is than that flaccid, wet, store-bought mush they have the nerve to manufacture and market? Homemade bacon is as different from Oscar Mayer as Grace Kelly is from Kim Kardashian. There's true smoked flavor, and in this particular recipe, there are sweet maple high notes and a hint of earthiness from the espresso. And the texture. Homemade bacon has an exquisite chew–even thin slices. That means you don't have to cut a honking 1/4-inch-thick piece just to sink your teeth into it. Of course, if you're a Baconite—a true bacon lover—you know there's no end to what you can do with it. Like bacon and egg sandwiches (below), my breakfast every morning for a week. And there are the baked goods–bacon and Parmigiano-Reggiano bread, anyone?–the stews, soups, casseroles, desserts, candies. The list never ends. And every day, Baconites all over the world come up with more and more ways to use this food of the gods.
Read more "Homemade Maple-Espresso Bacon" »
David explains how "The Great British Bake Off" inspired him to dive back into marvelously complicated and challenging bakes and changed him in some small but profound ways.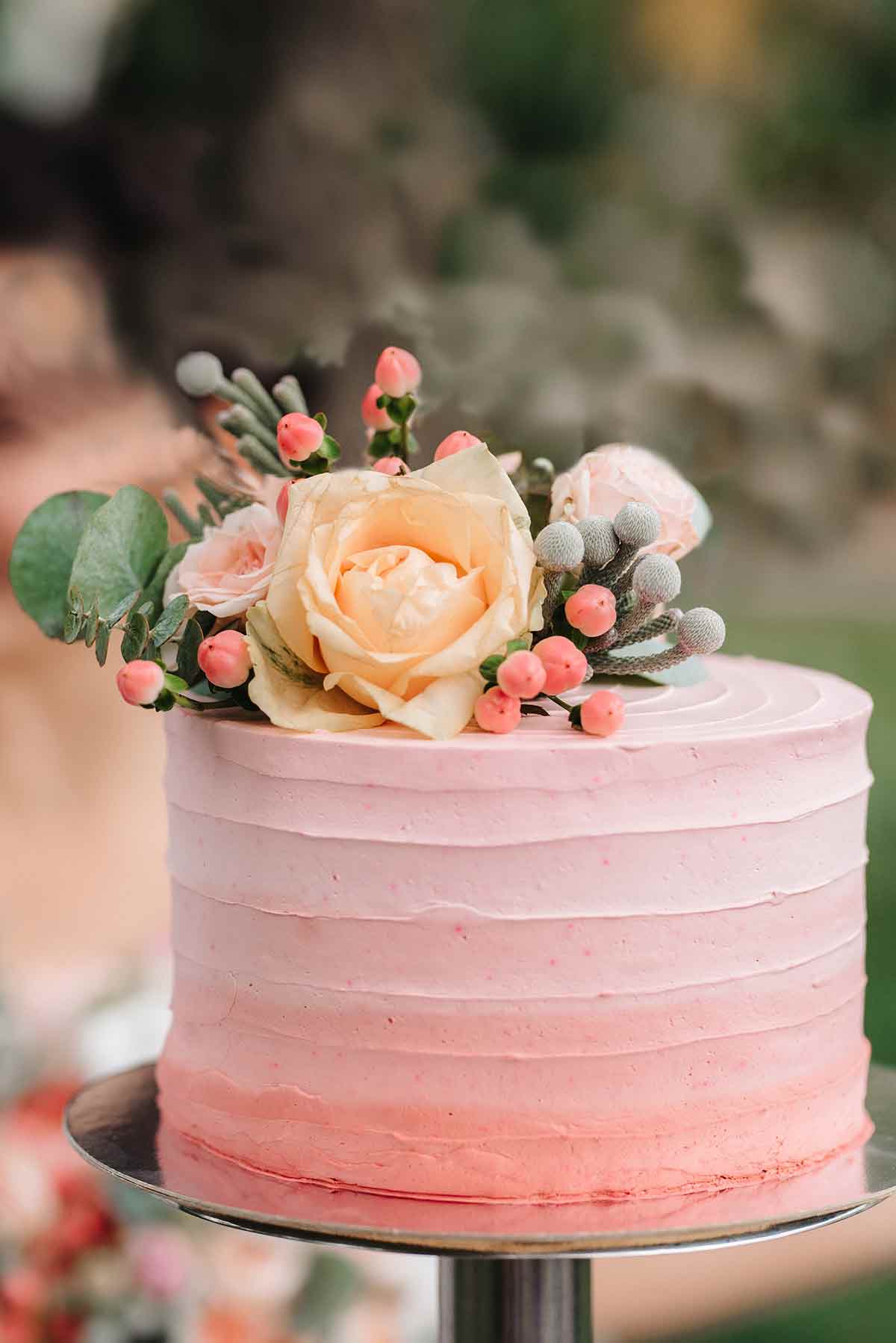 : Omelnickiy
Let me make myself perfectly clear: I've never been a trendsetter, early adopter, bandwagon-jumper, or a sheeple (sheeperson?). And I'm certainly not someone who's fashionable. (Proof below.) I was the budding writer who, in 1976 at 16 years old, spelled the name of the rock band Lynyrd Skynyrd as "Leonard Skinnard" in a short-lived music column for The Spectator in Somerset, MA.¹ It's quite possible I'm the only person in the English-speaking world who tuned out "Breaking Bad" after the second episode.² And I'm still not sure who Rachel Zoe is, although Renee is bonkers for her.³
Video: Christmas Tree Poncho
.
So it's not surprising that it took 11 years for "
The Great British Bake Off
" (or, in America, "
The Great British Baking Show
") to catch my attention this November. But quarantine will do that to a guy. After eight months, I had blown through every conceivable streaming show I could tolerate until, bereft, I reached what I thought was the bottom of the barrel and settled in to watch 12 amateur bakers making signature bakes, surmounting technical challenges, and whipping up towering, sometimes teetering, showstoppers to be judged by steely-eyed Paul Hollywood and the saucy Prue Leith.
Read more

"Why The Great British Bake Off is the Best Show on TV"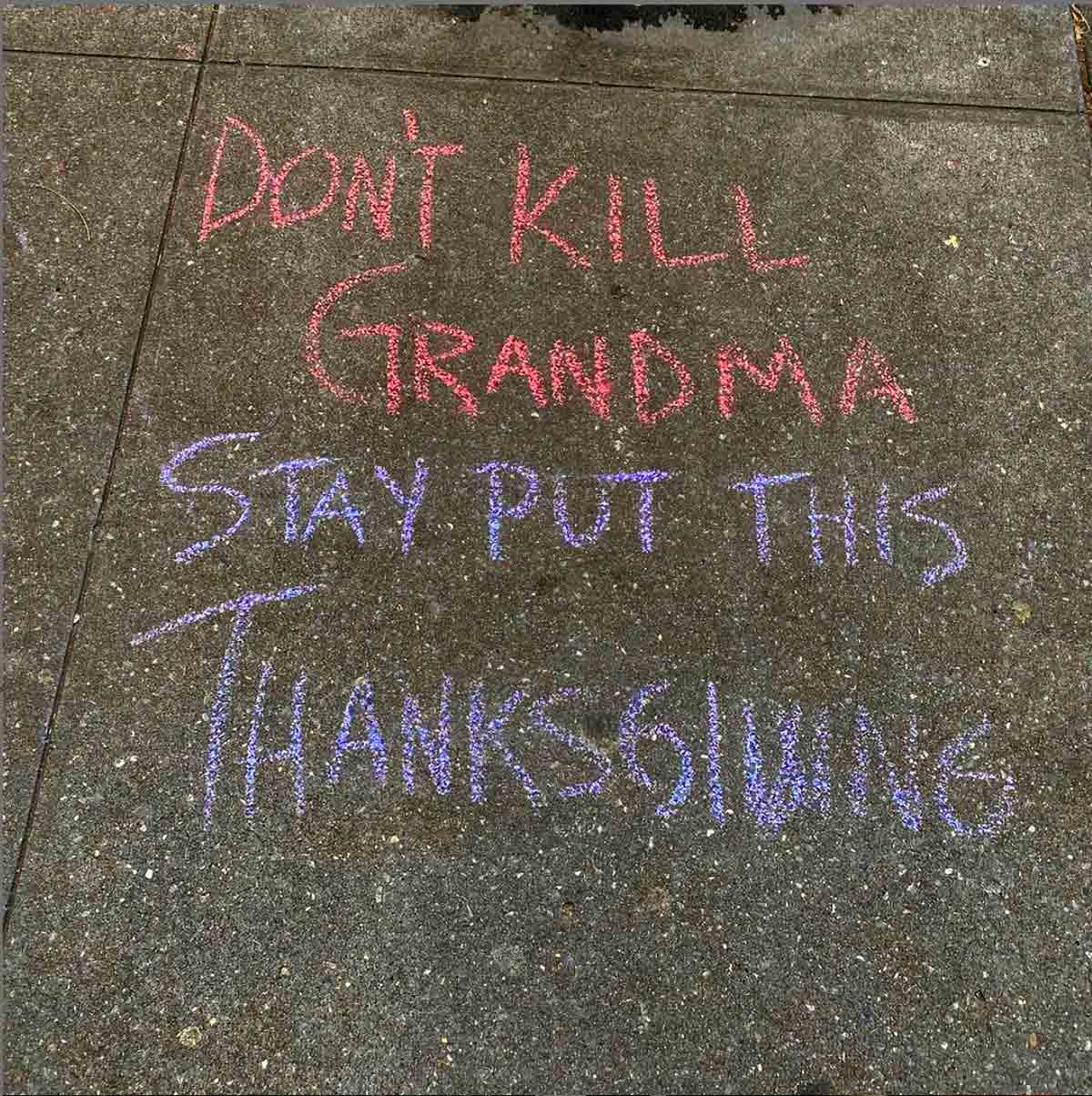 : Reshma Gopaldas
The warnings are everywhere. On TV, radio, even NYC sidewalks. Cancel Thanksgiving! is the rallying cry. And while I've been pleading with all of you on social media to stay home–exactly as the CDC and this particularly blunt graffiti artist say–I'm not heeding that advice. But it's not a "do-as-I-say-and-not-as-I-do" bait and switch.
The One and I are going to see Momma Leite, but we've been isolating. So has she. We've gotten COVID tests for the fourth time (all negative), so we're hazarding the road trip. Basically, we're bringing our antiseptic bubble to her antiseptic bubble.
Of course, not everyone can isolate for two weeks. And getting a COVID test this close to the holiday is impossible in most places. But there are still ways to have a special day this Thanksgiving–even when you're not together. Read more "How to Have a Satisfying Thanksgiving on Zoom (Honest)" »