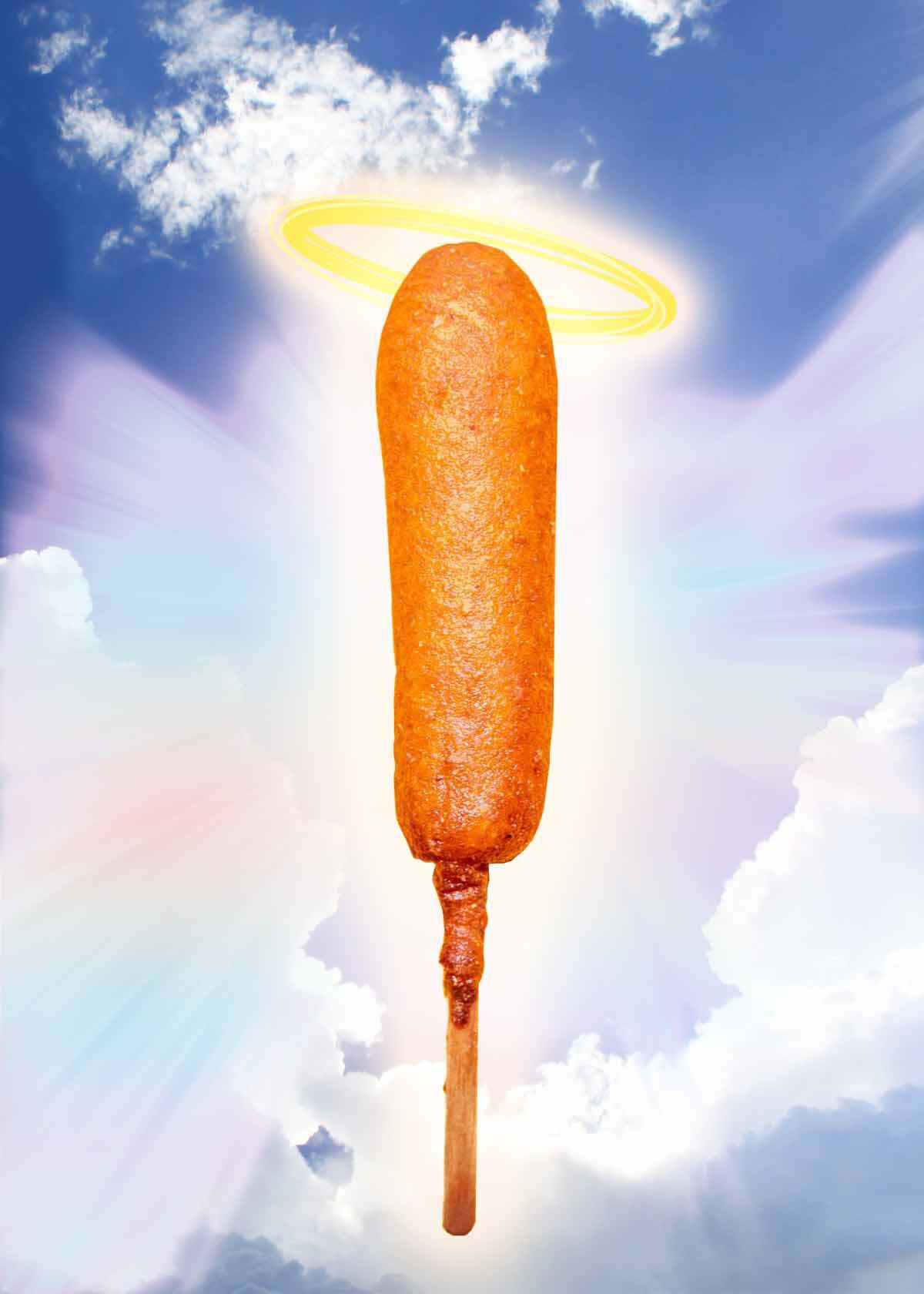 : Lana Vu
June 1988. I stood on the front porch of my friend Patty's Arlington, Texas, home with suitcases in hand, not unlike Felix Unger in the opening credits of "The Odd Couple." Like him, I was being thrown out–not out of a tiny Upper East Side classic six–but rather a sprawling six-bedroom casa, complete with pool, three-car garage, automatic sprinkler system, and, what I would miss most, a freezer full of corn dogs. As Patty's lawyer–a bowling ball with legs who had skin like tobacco-colored crepe paper–put it, I was an "unnecessary risk."
☞ MAKE THE RECIPE: CORN DOGS
Patty and her husband, Dan, were getting divorced. While he was shacking up with his dental assistant, I was living non-conjugally with his wife and three kids after I had, for the nth time, denounced New York City. The greater Dallas area was my new home, I told myself, and I embraced it with all the excitement and innocence of Kennedy in 1963.
I chose Dallas because Patty and her two friends, Laverne and Maxine (clearly, not their real names), were planning to open a spiritual center and wanted me to join as advisor. (This was during the time known as the Great Shirley MacLaine Epoch, so forgive any star-blinded lapse in judgment.) I was no more qualified to rope and brand a Texas longhorn that I was to advise these under-sexed, overpaid housewives. But we had met at a conference for the great spiritually unwashed and took a shine to each other. Plus, I'd sublet my apartment for three months as a first step in escaping my strangled existence in NYC. Read more "Savior on a Stick" »
So you find yourself standing, motionless, in the produce department of your local grocery store or at the farmstand befuddled by the mounds of Big Boys, Early Girl mortgage lifters, bunches of Romas with their tangles of green vines. And you wonder, "How in the hell do I know which is a perfectly ripe tomato?"
You've come to the right guy because I have a long and checkered relationship with tomatoes. How can a person have a relationship with a tomato, checkered or otherwise, you ask? Easy.
When I was a maudlin 14 year old, my dad, a plain-talking, straightforward kind of man, believed that a lot of hard farm work, sunshine, and a few cases of poison ivy would lift my mood in no time. Bless his heart. Of course, he was wrong. No amount of sunshine, sore muscles, or bouts of an itchy ass were a match for bipolar disorder. Read more "How to Tell if a Tomato is Perfectly Ripe" »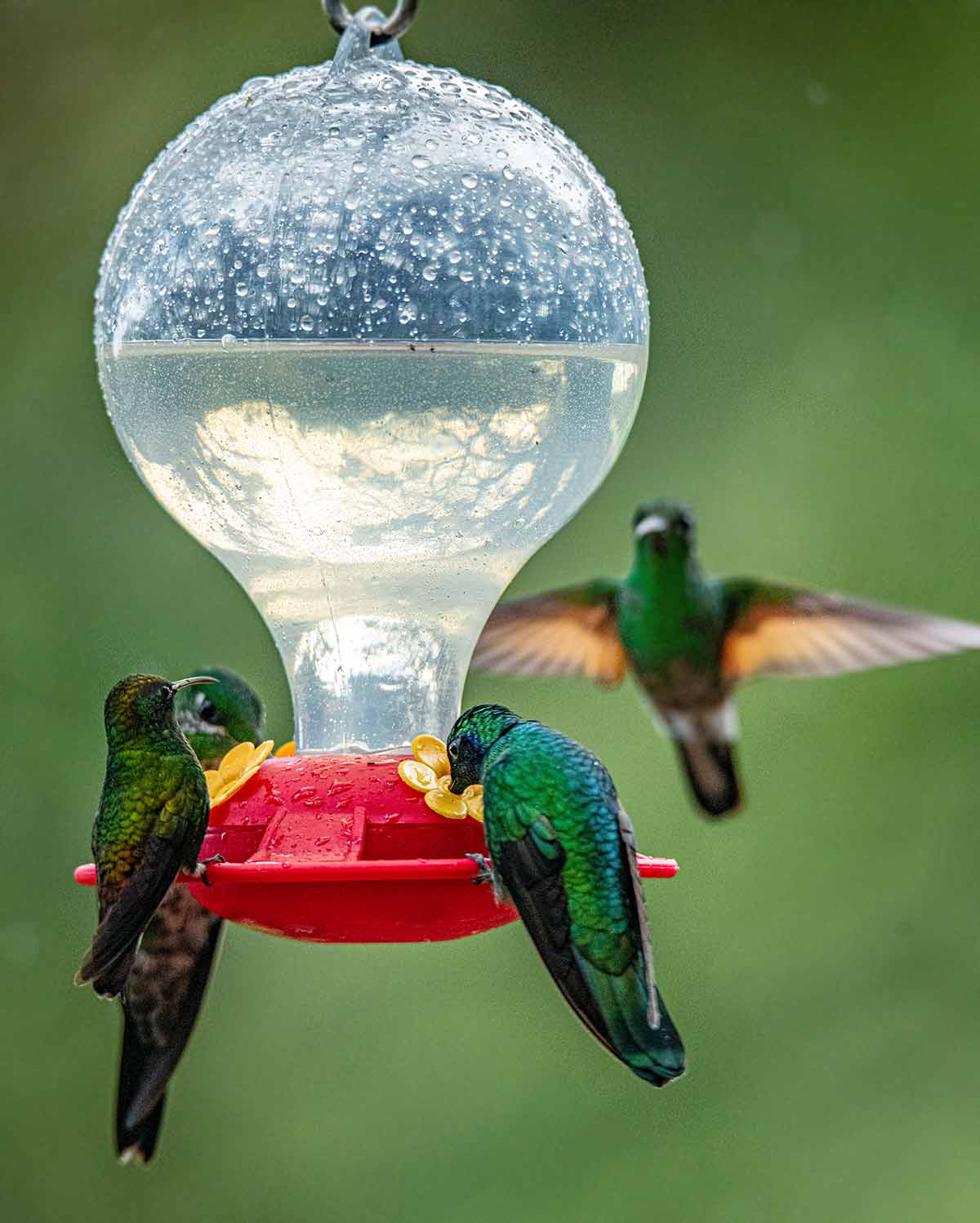 Photo: mana5280
If you've visited Leite's Culinaria even a few times, chances are you've discovered I'm known as Fatty Daddy. It's a nickname I carry with pride–not so much as a nod to my porkly padding but rather for the affection with which it's uttered by my worshipful staff. [Editor's Note: Huh?!]
What you most likely don't know is that for a tiny flock of folks, I'm known simply as Sugar Daddy.
Like all sugar daddies worth their bankrolls, I adhere to a clear-cut arrangement: I willingly pay for homes, take care of bills, and finance endless meals. In exchange, my little chickies are required to delight me, thrill me, charm me. Read more "How to Make Hummingbird Nectar" »