I was abandoned on New Year's Day by The One.
Yes, I was left to kick off 2012 by my lonesome. Just me and the kids. He was on his way to a five-day respite at Kripalu, a center for yoga and health in Stockbridge, Massachusetts. Far be it from me to stop him from bending himself into a human challah braid every morning at 6:30 and eating Tofu Surprise three times a day. We each have our own path to enlightenment. Mine just happens to be slicked with butter and duck fat.
His hope was to get centered, cleanse both body and mind, and sort through some things that have been weighing on him. Being the immensely insecure ans–let's just say it–self-centered person that I am, I immediately thought it was all about me. So at the front door, I flipped up his collar, tugged him close to me, and warned, Don Corleone-style, "Don't talk to anyone thinner, richer, or cuter than me." He simply smiled, long ago inured to my threats, protestations, and tantrums. "I mean it!" I added.
And I did. This idea of giving someone you love so much undisturbed time to think can be dangerous. Thinking turns into analyzing. Analyzing turns into realizing. Realizing turns into acting. Acting turns into divorce. Or something like that.
And yet, at the same time, I was doing a private happy dance, looking forward to being on my own. When The One's away for a spell, I instantaneously revel in living like a bachelor. Think my Oscar Madison to his Felix Unger. Plates stack up, clothes hang from everything, almost-empty milk cartons sour on the coffee table. Sometimes I don't even shower and shave for days. It's only when I'm pulled away from my computer by the doorbell announcing that Sarah, our UPS driver with the gunslinger walk, is waiting that I realize with horror how hideous I must look.
This time, though, I wanted things to be different. In honor of The One, I intended to wake up early, do Rodney Yee yoga (that is, if I could find the damn DVD that I have a tendency to use as a bookmark), meditate, and eat well.
Waking early screeched to a halt the first morning when I stumbled out of bed, scratching my ass and squinting to see the clock. 9:30 a.m.
Yoga never happened. (I couldn't find that DVD.)
Meditation lasted two days, then ended abruptly when I went from gently quieting my mind to falling asleep for the afternoon.
All I had left from my half-hearted attempt at spiritual enlightenment was eating well.
Ah, my old nemesis. Healthy eating. By now you know my philosophy about food: I worship, my double-chinned head bowed, at the altar of fatty fat fat dishes. I didn't earn the moniker Fatty Daddy for nothing. But to commune with The One, and to do a little bit of detoxing from, shall we say, an abundant holiday season, I would embrace clean eating. Never one to rush into anything good for me, I decided I'd kick off my cleanse on the night of his return with a cozy Zen dinner for The One.
Looking for inspiration, I browsed through the hundreds of recipes on this website. Renee, ever a mindful and healthful eater, even sent me a list of Zen-ish dishes. Nothing was striking the right Kripalu chord. Then one of our regular readers raved to us about the Quick Navy Bean Stew recipe from Everyday Food that we featured early last year. I decided that would be my humble way of welcoming The One back into the world of the anxious and harried. I was certain it would be perfectly Zen-like because: a) it's simple, and b) there wouldn't be a drop of butter, cheese, crème frâiche, or foie gras to clog his chakras.
But I was equally certain that The One, despite his pronouncements of a near-vegetarian leaf being turned, would want something a little more substantial. (Isn't he still the man who eats two, sometimes three, helpings at dinner? Isn't he the same man who caves every time there's chocolate in the house?) Oh, how terribly thin the line between sabotage and hearty cooking. I considered tossing in ham hocks or glugging in lots and lots of cream. (Hey, it's my nature.) In the end, I added lean chicken breast, more potatoes, garlic, more herbs, and what has now become my new stealth bomber of an ingredient: demi-glace. A tablespoon or two stirred in at the end adds enough flavor to make you weep–or, at the very least, lick your bowl.
Happy to have him home that Friday, I coddled and pampered and fussed. When I placed the stew in front of him, he did a bit of a double take (after all it was I who made it). It was–I can't believe I'm saying this–excellent. I sat through the rest of dinner attentive, although completely disinterested, as he flipped through the Kripalu cookbook he'd bought, listing all the dishes he enjoyed there and was determined to make for us: peanut butter energy bars topped with vegan (VEGAN?!) ganache; a spinach salad with blue cheese, dried blueberries, and candied hazelnuts; winter ratatouille; and greens, greens, and more fresh greens. I agreed to eat real food, but I drew the line at anything with soy milk. The last time I checked, soy beans don't have teats.
During our second bowls of soup, I grew suspicious of how fervently he was thumping the metaphorical Birkenstock Lifestyle Bible. This from the man who, when driving by the Black Angus cattle at Grey Ledge Farms on our street, waves and shouts, "Hellooooo, roast beef!" After some prodding he let slip that he lost all sense of decorum and, although downward-dogging, breathing, and journaling all week, he pigged out at mealtimes. As a result, he came home the heaviest he has ever been.
"The food was…fabulous," he said, looking wounded and confused. "I thought all that vegetarian and vegan stuff was supposed to be horrible and low cal."
Determined not to gloat, at least not until the incandescence of his experience wore off, I said nothing. I still haven't. We've simply gone back to eating as we always have–roast chicken, pork chops, leg of lamb, mashed potatoes, ice cream–and he's losing weight.
In 2012, ignorance is the new enlightenment.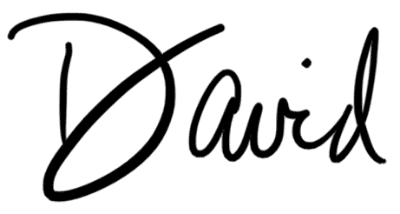 Chicken, Navy Bean, and Spinach Stew
This chicken, navy bean, and spinach stew is a quick weeknight winner dinner. Mushrooms, potatoes, onions, and garlic round out the dish.
Ingredients
3

tablespoons

olive oil

,

more if needed

3/4

pound

boneless, skinless chicken breast

,

pounded to 1/2-inch (12-mm) thickness

Coarse salt and freshly ground black pepper

1

medium

onion

,

roughly chopped

3

medium

Yukon Gold potatoes

,

scrubbed and cut into 1/2-inch dice

1

small

garlic clove

,

minced

1

pound

button mushrooms

,

trimmed, caps sliced 1/2 inch thick

1/2

teaspoon

dried thyme

1/2

teaspoon

dried rosemary

1

tablespoon

store-bought or homemade tomato paste

2 to 3

cups

cold water

One

package

fresh baby spinach

One

can

navy beans

,

drained and rinsed

1

tablespoon

red-wine vinegar

1

tablespoon

chicken demi-glace,

(optional–well, not if you want a kickass stew)
Instructions
Heat 2 tablespoons of the oil in a Dutch oven or mid-size pot over medium heat until the oil ripples, a sure sign it's hot enough.

Cut the chicken breast into 3/4-inch cubes. (You don't have to be precise like me and whip out your ruler, although being a little OCD never hurts.) Toss the chicken into the pot and sprinkle with a hefty pinch of salt and a good grind of pepper. Saute the chicken, stirring occasionally, until the bits are lightly browned, about 5 minutes. Scoop them up with a slotted spoon and transfer to a plate. Keep the pot over medium heat.

The pot will looks dry. This is normal, as the chicken tends to slurp up the oil, so drizzle in the remaining tablespoon of oil. Dump in the onion and potatoes and cook, stirring occasionally, until the onion is lightly browned, about 10 minutes. Add the garlic and cook for 1 minute more. Scoop up the vegetables with the slotted spoon and add them to the plate with the chicken.

If you're cooking correctly, your pot should have developed a lovely brown fond, or coating, on the bottom. (Behold the miracle of the Maillard reaction. That's the chemical process that causes browning and adds all kinds of deliciousness to food.) If the coating is getting a wee bit too dark, add a splash of water and scrape it up with wooden spoon. You want to capture caramelized goodness, not burnt bitterness.

Scatter the mushrooms, thyme, and rosemary in the pot and season with salt. Cook, stirring occasionally, until the mushrooms are deeply browned and even wrinkled a wee bit, 10 to 15 minutes.

Scrape the chicken, onion, and potatoes back into the pot. Stir in the tomato paste and pour in enough of the cold water so you have a stewy but not soupy consistency. I usually add 2 cups of water for starters and then go from there. Cover the pot and gently simmer the stew over low heat until the potatoes are tender but not falling apart when pierced with the tip of a sharp knife, 8 to 10 minutes.

Add the spinach and give it a good stir to mix it in. Let it burble, untouched, until the spinach wilts, about 2 minute. Gently spoon the beans into the pot–you don't want to break these tender lovelies–and cook just until heated through, about 2 minutes.

Swirl in the vinegar and demi-glace, if using (and you better be using demi-glace). Now stop and really focus here: season the stew with salt and pepper. Taste it, and taste it again. My stew went from drab to fab by adding enough salt to bring out all the flavors. Then turn off the heat, cover the pot, and let it sit on the stove for 15 or so minutes. This gives it time to, well, stew. Ladle the resulting Zen bliss into deep comforting bowls that you can wrap your hands around.
Nutrition
Serving:
1
portion
Calories:
289
kcal
Carbohydrates:
32
g
Protein:
21
g
Fat:
9
g
Saturated Fat:
1
g
Polyunsaturated Fat:
1
g
Monounsaturated Fat:
6
g
Trans Fat:
0.01
g
Cholesterol:
36
mg
Sodium:
401
mg
Potassium:
1086
mg
Fiber:
8
g
Sugar:
3
g
Vitamin A:
63
IU
Vitamin C:
22
mg
Calcium:
59
mg
Iron:
3
mg
Nutrition information is automatically calculated, so should only be used as an approximation.
---