Originally published December 24, 2003. 
I've been a haunted man for 13 years, and I place the blame squarely on Tiny Tim's crooked little shoulders. It was December 1990, and I had just finished rereading A Christmas Carol. Inspired by Tiny's exultant prayer, "God bless us every one," I decided that I, too, would have a proper Christmas dinner. The next day I marched into my local butcher shop in Brooklyn and ordered a goose. Luigi, a short, rotund man who had to stand on a milk crate to talk to his customers, leaned over the meat case and cocked an eyebrow: "Have you ever made a goose before?"
"Puh-lease," I replied, even though the only experience I had cooking fowl was microwaving Swanson turkey dinners. "Plenty of times."
"What size do you want?" he asked, obviously trying to entrap me. But I outwitted him.
"Oh, the usual."
When I returned several days later to collect my bird, Luigi instructed me in the ways of goose cookery. While he babbled on about something to do with pricking the skin and draining the fat, I imagined myself parading into the dining room with a bird so splendiferous, my guests couldn't help but break into a chorus of "God Rest Ye Merry Gentlemen." Read more "The Goose of Christmas Past" »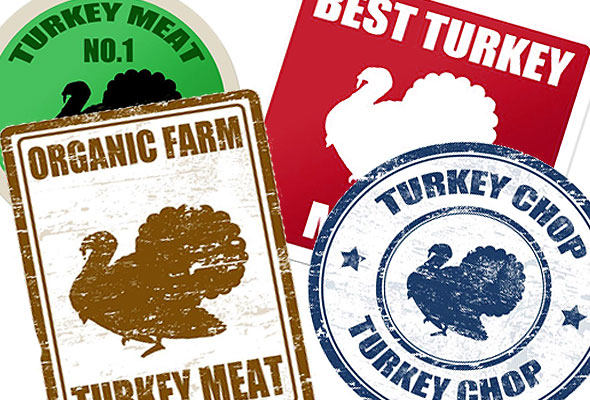 This month, millions of us will find ourselves standing, dazed and confused, at butcher shops, supermarkets, hoity-toity gourmet stores, and farmers markets, wondering how to buy a Thanksgiving turkey. Once again we'll be confronted, as we are each November, with every conceivable type of turkey, each labeled with terms that may seem straightforward but in fact don't always mean what you'd think. Fresh. Frozen. Free-range. Organic. Kosher. Natural. Heritage. Self-basting. Wild. With such a litany of ill-defined information bombarding us, the task of choosing a bird for that holiest of holy food days can range from haphazard to hand-wringing. So I decided to find out once and for all what these dagnabbit terms mean and which few will cause spontaneous choruses of "We're having Thanksgiving at your house again next year!" from your guests. Read more "How to Buy a Thanksgiving Turkey" »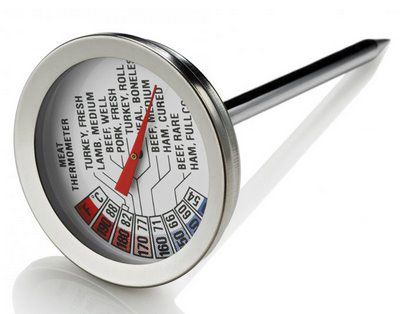 For a long time, every year when it came to the interminable turkey-eating season—November to New Year's Day—I stood there holding a meat thermometer, hands trembling, face twitching, wondering if this bird would be the one I actually cooked correctly. You see, it seemed no matter what I did, I missed the mark so spectacularly that, for a while, I left the protein-cooking part of the day in The One's hands and I took up the immensely less intimidating baking portion of the entertaining program. But not before one memorable Thanksgiving when I had to call our friend Matty, a former butcher, into the kitchen to salvage the bird, not to mention my flagging self-esteem. (To his great credit, Matty, a man who'll use anyone's misfortunes as grist for a few minutes of hilarious stand-up cocktail chatter, never breathed a word of it to anyone. At least, never in my presence.) Read more "Thickest Part of the Thigh, Huh?" »