SUBSCRIBE ON Apple | Spotify | Sticher | Amazon | Google | iHeart | TuneIn
☞ If you like what you hear and want to help support us, even $1 will help! Thank you.
Chat with us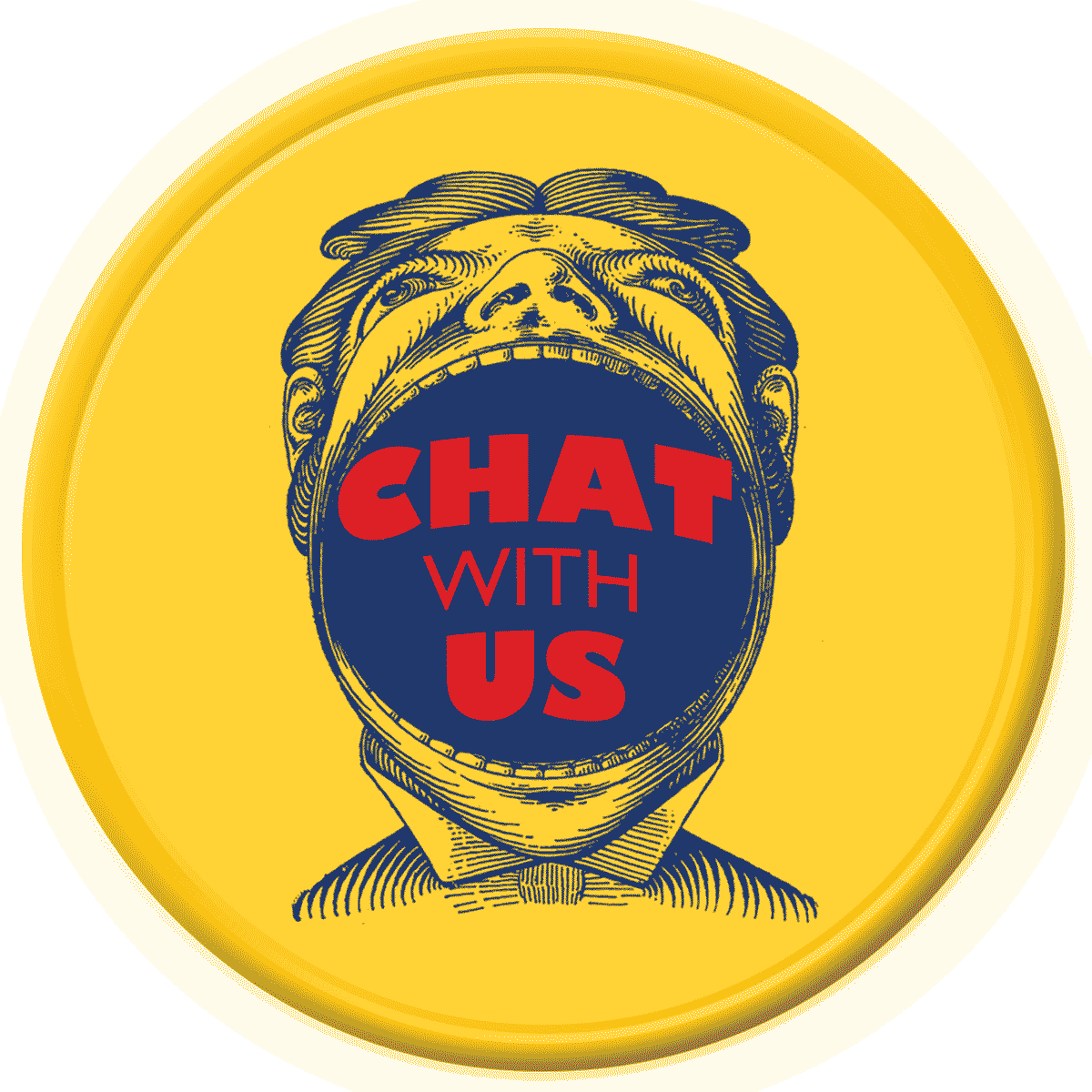 Have a cooking question, query, or quagmire you'd like Renee and David to answer? Click that big-mouth button to the right to leave us a recorded message. Just enter your name and email address, press record, and talk away. We'll definitely get back to you. And who knows? Maybe you'll be featured on the show!
Transcript
David Leite: Renee, do you have any connection or stories about James Beard?
Renee Schettler: Well, the first cookbook I ever bought myself was by James Beard.
David: Oh, really? Which one?
Renee: It was his James Beard's Simple Foods.
David: When was that?
Renee: I was in college, and I took a ridiculous amount of time to make up my mind whether to buy the book or not. Because back then, I don't know, it was like $18 or something, but that's a lot of money.
David: Oh, my god. That's a lot of money. Yeah, I understand.
Renee: It had that amazing cover, in watercolor drawing form, of him and his bow tie, and it just seemed playful and approachable. I remember standing in the bookstore for a really long time, page after page, just grateful for how approachable he made cooking. He was real. It didn't have to be fancy, like in the pages of Gourmet, which I loved and appreciated and respected.
David: Which he wrote for, by the way.
Renee: The thing is, though, he made it real. I had been a baker up until then. I hadn't really cooked, and I was intimidated by reading Gourmet for so many years and all these other fancy, lofty magazines and cookbooks, and I thought, "Maybe I can do this."
David: Wow. That's wonderful.
Renee: Yeah. What about you? James Beard connection?
David: I won three Beard Awards, which is wonderful, which is great.
Renee: Well, there's that, but you know what I mean.
David: There's that. You think about it. You're saying it's all about simplicity, all about American cooking, all about non-elitist everything, and of course, the Beard Awards are very elite. They are the best of the best of the best. It's called the "Oscars of the Food World." So it's interesting, there's this big juxtaposition between you as a consumer and me as a food writer, about James Beard. I have some of his books. I've only cooked some recipes, not a lot out of them, but he's more of an ideal for me. He exists more on a shelf of American cooking and bringing the concept of seasonal cooking, and cooking with fresh ingredients, cooking locally, using great, fresh ingredients. That's something that's so ordinary now, but back then, Beard introduced this to America, so that's how I think of Beard. He's more theoretical for me than actually practical of cooking out of his cookbooks.
Renee: Oh, that's so interesting because he was so hands-on in his books, right?
David: Mm-hmm. Yes, it's true.
Renee: It reminds me of the Nigel Slater's Kitchen Diaries in recent years, because in a way, I feel like that's a precursor, or maybe a natural progression, of all of the Instagram and blogging that's been done in recent years with people's personal experience in the kitchen, but James just wasn't talking about himself. By doing what he did, he gave me permission, and information that I needed, to do it on my own.
David: That's interesting, what you say to think about Beard as a precursor to what we now know as food blogging and, of course, the food writing, and there were others back then, too, M.F.K. Fisher, and many other writers. But Beard's simplicity in talking directly to the person. And today, we have a guest who knows an awful lot about Beard and his position in place in American cooking and he has a terrific new biography out called The Man Who Ate Too Much. John Birdsall is a two-time James Beard Award-winning writer–there is James Beard again—
Renee: Oh, brother.
David: A winning writer focusing on culture and society. Welcome to the show, John.
Renee: Welcome, John.
John Birdsall
John Birdsall: Oh, thank you very much. It's a thrill to be here.
Renee: John, where did you get the idea for the book? When did that come to you?
: Lucky Peach
John: Well, it all started with an essay that I wrote in 2013. It was called "America, Your Food is so Gay." I wrote it for the print quarterly, Lucky Peach. At that time, there was no Lucky Peach website, the magazine was published four times a year, and each issue had a theme. And so for the gender issue, I had been simmering with a sense of injustice because I really loved Lucky Peach. It was really kind of a document of chef and restaurant life, and especially at that time, the chef experience in America was predominantly male, really, overwhelmingly male, predominantly straight. There weren't a lot of queer voices coming through, and Lucky Peach wasn't reflecting the lives of LGBTQ cooks, people in the restaurant industry. I just had this sense of resentment because I felt like every chef I knew—and I used to be a chef myself for about 17 years—every chef I knew, the pinnacle of their career is to win a James Beard Award, and I thought, "This can be a really homophobic industry."
David: Yes, it can.
John: Queer people's experience in the kitchen, including mine and people I worked with, could be very demeaning. You would do the work and put up with homophobic comments or just little asides and you put up with it just because you really wanted to do the work. And so I felt like it was definitely time to say, "Hey, look. Every one of you guys predominantly wants to wear this image of James Beard around your neck on a medal, but how dare you not acknowledge that he was gay, that he had a really kind of difficult experience of being gay, which was not at all uncommon for men and women in the mid-20th century."
John: He just really lived in a lot of fear and shame about his queerness and just fear of being exposed and having it ruin his career. So I wrote this essay about this kind of unacknowledged influence of gay male food writers on American food culture in the 20th century, writing about Beard, Craig Claiborne, the great food editor of The New York Times, and Richard Olney, the cookbook author and French cooking guru. It stirred up some attention after it was published. I won a James Beard Award for it, which, thank you very much.
David: Yes, you did. Congratulations.
Renee: Right.
John: That felt great. Then Beard was the figure who I couldn't stop thinking about. His experience seemed the most poignant, also instructive about the kind of influence of queer culture and sensibility on mainstream American food at that time in the 1950s through the 1980s.
James Beard and the impact of being gay
David: Here comes the big question, then: How did his being gay shape or benefit or hinder his career and how people accepted him?
John: Well, he never acknowledged he was gay publicly during his lifetime, so he never came out. He was born in 1903, he died at the beginning of 1985. As a young man growing up in Portland, Oregon, the conditions there were not unlike really anywhere else in the United States, although they had their own dynamic. But there were really dire consequences for being publicly exposed as being gay at the time and there were legal consequences. It could ruin your career. There was even a eugenics law, if you were convicted of lewdness or perversion, which is what queer people would be convicted of, you might have to undergo forced sterilization under eugenics laws.
David: When did that law finally come off the books?
John: Yeah, so the law went on the books in 1917 and it wasn't until 1983 when it was erased from the books. I mean, it had sort of gone dormant, people weren't being forcibly sterilized since, I don't know when the last examples were, probably the 1930s, but it was still there on the books. Of course, not just gay men, but people with cognitive disabilities and people convicted of sex crimes.
John: Yeah, so it was a brutal time for LGBTQ Americans and it wasn't like you could come out, you could say, in the 1950s and even the 1960s, I mean, you couldn't let people publicly know that you were queer and just resume the life that you had before. It would change everything. For somebody like James Beard who relied on selling cookbooks to a mainstream, somewhat conservative, audience of…
David: Mostly female.