These quick bread recipes are a collection of our favorite stir-together-in-minutes-and-bake banana, pear, pumpkin, carrot, cranberry, and bourbon-spiked (yes, bourbon) indulgences.
When summer delivers too many zucchini, many people reach for a zucchini bread recipe. Here's one with a difference: wisps of grated carrot for color and nuggets of moist candied ginger for spice.
Recipe
This gluten-free pumpkin bread relies on almond flour and coconut flour for its incredible taste and texture that are causing people to exclaim, "Wow!" and "Amazing!" and "What a surprise!" It's gluten-free, dairy-free, and paleo friendly but no one will ever guess.
Recipe
This paleo banana bread, made with coconut flour and almond flour, is gluten free and dairy free. For those not keeping track of such things, it's also awesome tasting.
Recipe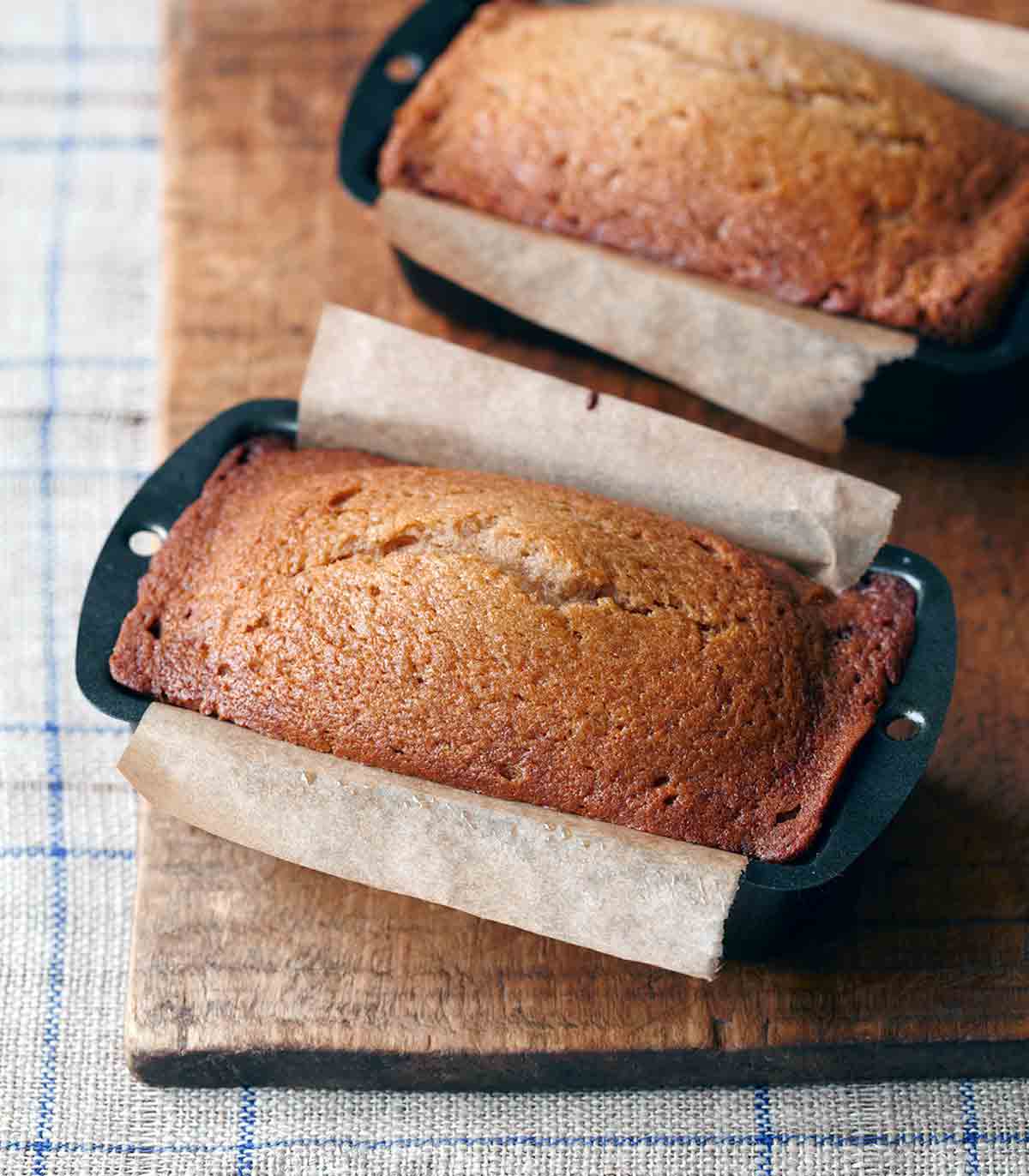 This applesauce bread with cinnamon is an easy quick bread that's only subtly sweet yet contains all the flavors of fall. It's ready with just 10 minutes of effort and a little patience while it bakes. Perfect for a last-moment sugar fix or slip a slice (or two) in the kids' lunch box.
Recipe
This chocolate-bourbon banana bread is filled with ripe bananas, ample chocolate and walnuts, and a good glug of bourbon. A lovely Christmas recipe by Joy the Baker.
Recipe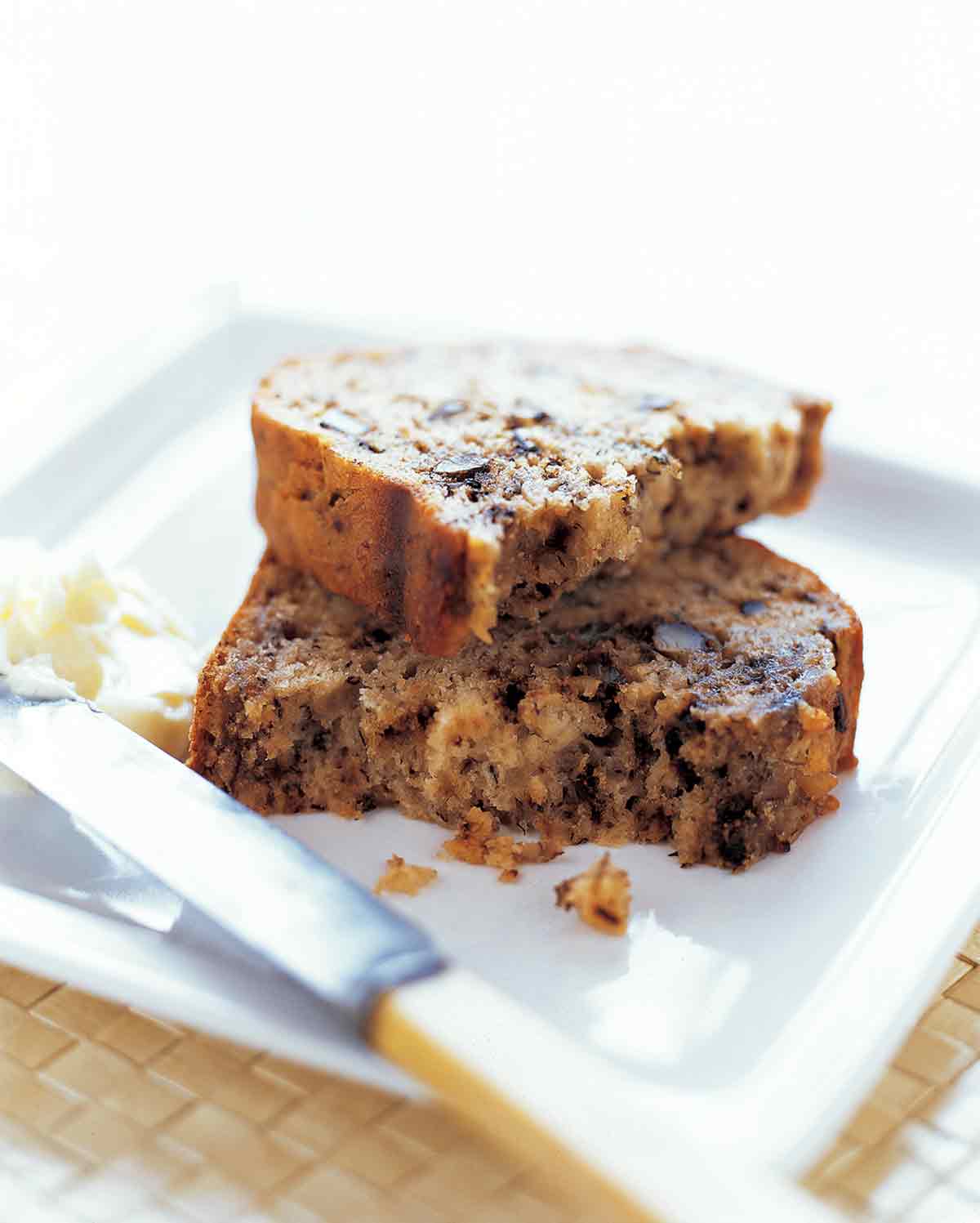 This banana bread from Cook's Illustrated includes yogurt and walnuts for a scrumptiously moist, easy, classic, nutty quick bread. We consider it the best we've ever had.
Recipe
This gluten-free banana bread is made with Bob's Red Mill gluten-free flour, bananas, eggs, buttermilk, sugar, and pecans. And it lacks nothing in that customary banana bread oh-my-god-I-can't-stop-eating-this deliciousness.
Recipe
This pear bread has quite a lengthy pedigree and one taste will show you why. It's moist, full of flavor, and the buttermilk glaze is superb.
Recipe
This walnut zucchini bread is the real deal, folks. Made with whole wheat flour, honey, walnuts, and zucchini, this healthy loaf is a perfectly respectable breakfast (or pleasant distraction) at any time of the day.
Recipe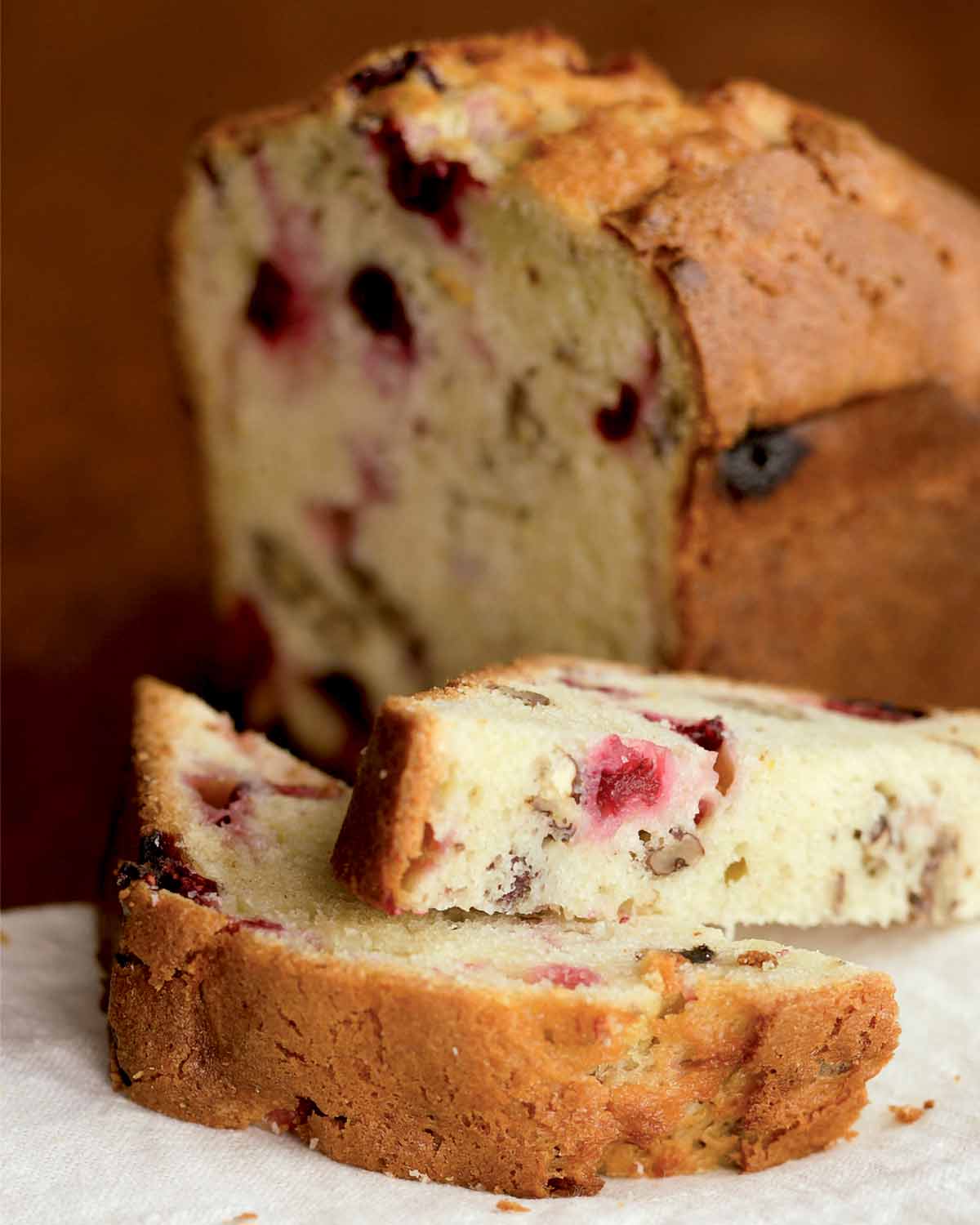 This cranberry orange pecan bread, with its balance of tart and sweet, is so tempting it doesn't even need a schmear of butter as added enticement. We're thinking of it for breakfast on Thanksgiving morning—or any morning, for that matter.
Recipe
Banana bread French toast is exactly what it sounds like. It's made from—yep, you guessed it—banana bread! On top are vanilla-infused maple syrup and dollops of lemon sour cream. Pro tip: Don't think about the calories.
Recipe
© 2020 Leite's Culinaria. All rights reserved. All materials used with permission.