These turkey alternatives for Thanksgiving are centerpiece-worthy main courses that will garner as much praise as any perfectly cooked bird.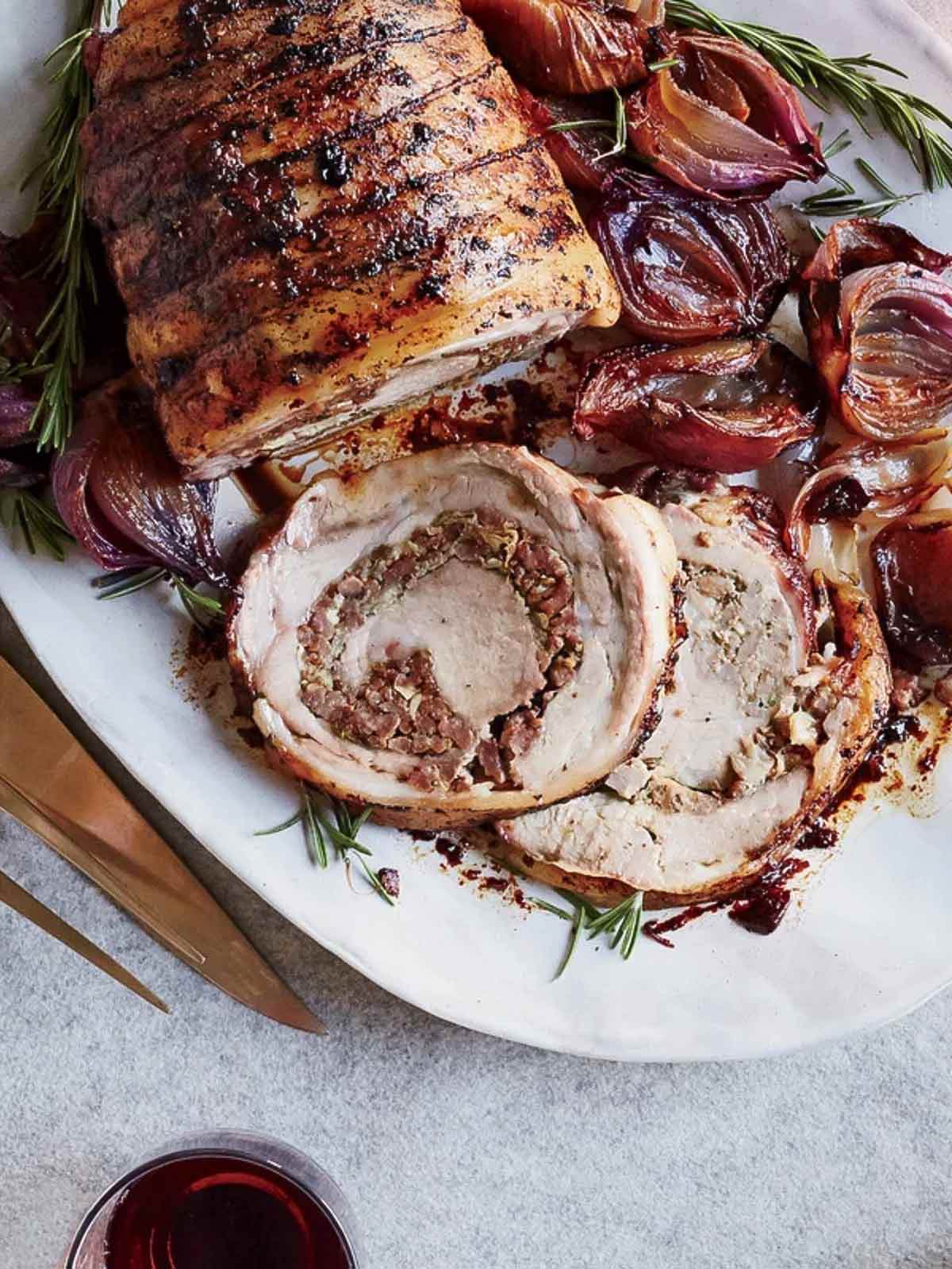 This pork loin in the style of porchetta is an Italian classic that blends pork loin with a pork shoulder, fennel, and rosemary filling, to make an impressive, celebration-worthy entrée.
Recipe
This smoked prime rib, coated with a sugar spice rub and smothered with a horseradish mustard mixture, becomes slowly infused with smoky flavor and is simply the best prime rib we've ever tried.
Recipe
This mustard-glazed ham is covered with mustard, brown sugar, and maple syrup and is simple, subtle, and super impressive. And is perfect for Thanksgiving, Christmas, Easter, and any other holiday dinner (or insatiable pork craving).
Recipe
Roast duck with clementines is essentially an easy orange glazed duck recipe with crispy skin that's soul-achingly magnificent. Sorta makes you want to try it, eh?
Recipe
This roast chicken with pancetta and olives and garlic from Gourmet magazine is braised in white wine to keep the chicken tender. A LOT of folks are calling it the best chicken recipe they've ever made.
Recipe
This roast leg of lamb is a simple yet impressive recipe that celebrates the rich, sigh-inducing good flavor of the best, most perfectly cooked bone-in lamb accented with garlic and lemon. And in a shorter cooking time than usual.
Recipe
Pumpkin lasagna isn't filled with chunks of pumpkin but instead, it's made with lovely sheets of winter squash noodles and layered with béchamel and 4 kinds of cheese.
Recipe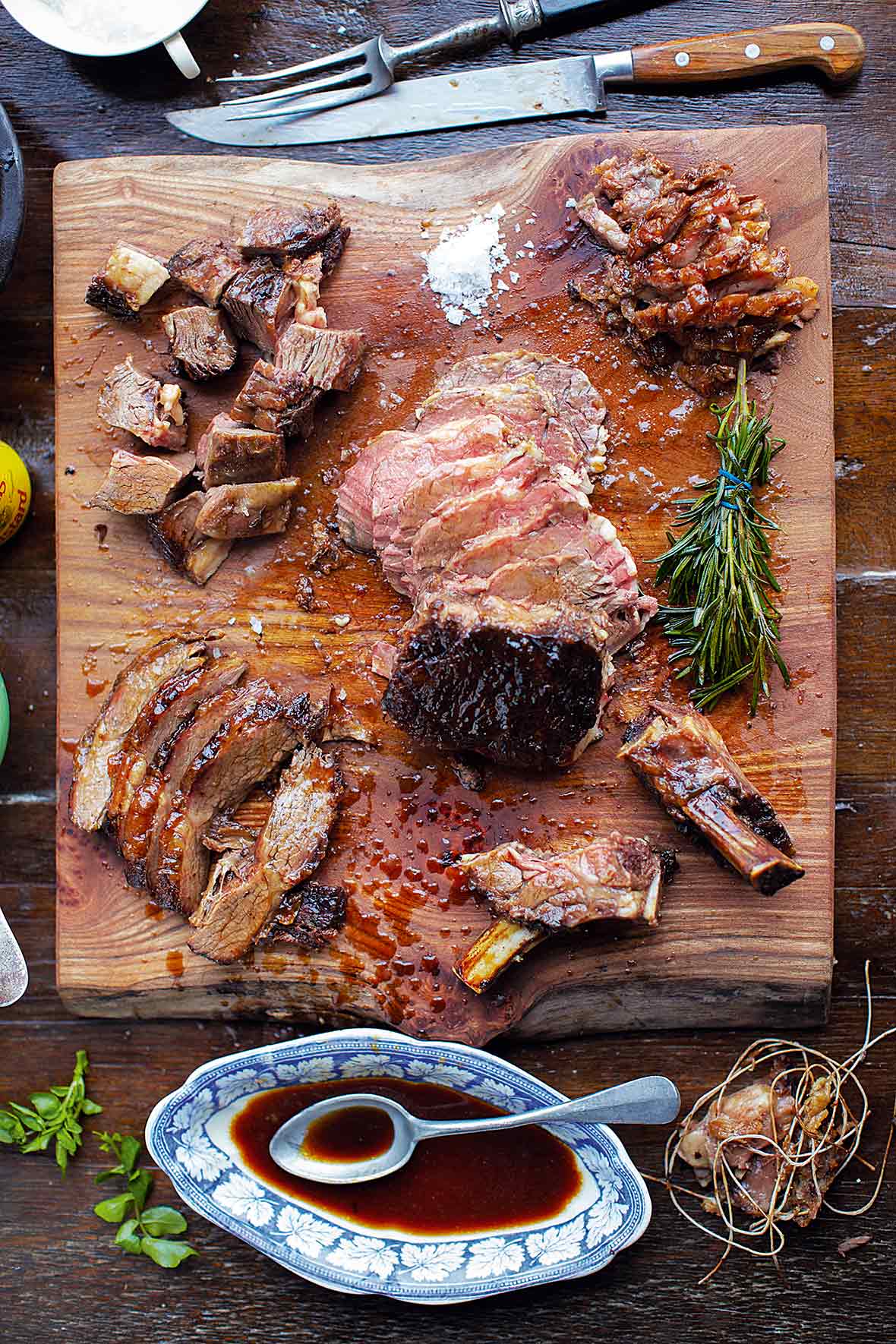 Jamie Oliver's Sunday roast is entirely worthy of a special occasion although it's also an easy way to transform any old day or night into a meal to remember.
Recipe
This easy cedar plank grilled salmon is made on your grill with a simple Asian-inspired glaze of wasabi, sugar, soy sauce, and ginger.
Recipe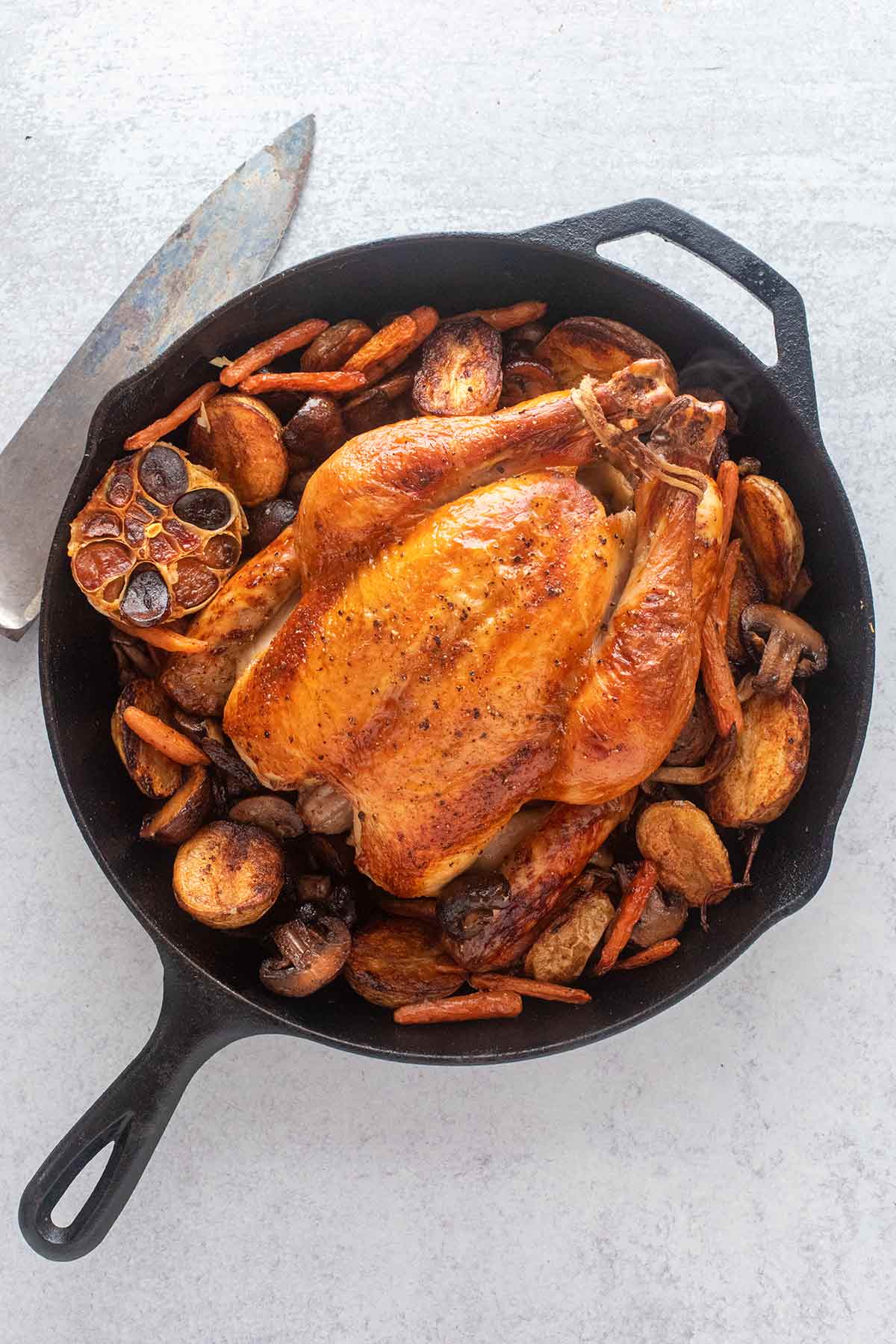 This best brined roast chicken is the best method for brining your chicken, as far as I know. It blends aromatic vegetables and herbs to the brining solution before adding your chicken. The meat gets infused with lush flavors and juiciness beyond the average brined chicken.
Recipe
© 2020 Leite's Culinaria. All rights reserved. All materials used with permission.