This sour cream mocha cake is a knockout. It's made with unsweetened chocolate and instant espresso and is wicked moist. Want to impress the boss or a date? This is your recipe.
This recipe has been sticking out of my beat-up recipe folder for almost 20 years. If you like wickedly flavored, moist, dense cakes, then say hello to your new go-to recipe. The cake is made with unsweetened chocolate, chocolate extract, and instant espresso, so it's a very "adult" dessert. Some friends have complained they get a caffeine buzz if they eat it before going to bed. So? You can make it with decaffeinated espresso; the flavor isn't affected.
And the espresso frosting is a wonder. It's as light as the cake is dense. But, my dears, you must use a food processor and nothing but a food processor, or it won't come together.  Originally published June 2, 1999.–David Leite
Sour Cream Mocha Cake
Quick Glance
25 M
1 H

Serves 10 to 12
Print Recipe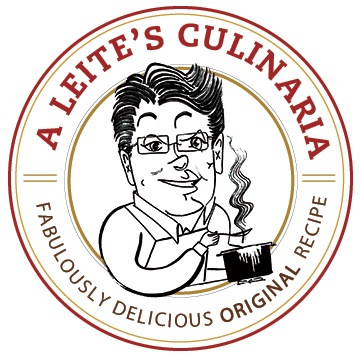 Ingredients
For the mocha cake

4 ounces unsweetened chocolate (113 g), grated

2 cups granulated sugar (396 g)

1 1/2 cups all-purpose flour (180 g), plus more for the pans

3/4 teaspoon baking soda (5 g)

1/2 teaspoon kosher salt (2 g)

5 teaspoons instant espresso granules (10 g), dissolved in 1 cup of hot water

1/2 cup sour cream (113 g)

1/4 cup unsalted butter (56 g), melted, plus more for the pans

1/4 cup canola oil (60 ml)

2 teaspoons vanilla extract (10 ml)

1 teaspoon chocolate extract (5 ml) (or omit and up the amount of vanilla to 1 tablespoon)

2 large eggs, at room temperature, beaten

For the espresso frosting

1/4 cup instant espresso granules (24 g), dissolved in 5 tablespoons of cold water

8 tablespoons unsalted butter (113 g), at room temperature

1 1/4 cups confectioners' sugar (140 g)

3/4 cup plus 2 tablespoons heavy cream (208 ml)
Directions
Make the cake

1. Slide a rack in the middle of the oven and crank the heat to 350°F (175°C). [Editor's Note: If you're using dark non-stick pans, make that 325°F (160°C).] Butter two 8-inch cake pans and line the bottoms with parchment paper. Butter and flour the paper, tapping out any excess flour.

2. Melt the chocolate, either in a microwave on medium or in a pot set over another pot filled with an inch of simmering water. (Make sure no water splashes into the chocolate or it'll seize and become grainy, and you'll become grouchy.) Set aside to cool until just warm.

3. Meanwhile, dump the sugar, flour, baking soda, and salt in the bowl of a stand mixer fitted with a paddle attachment.

4. Whisk together the hot espresso, sour cream, canola oil, butter, and vanilla and chocolate extracts in a medium bowl. Pour this coffee-sour cream concoction into the dry ingredients in the stand mixer and mix on low until just blended, about 30 seconds. Slowly drizzle in the beaten eggs and mix on medium until smooth. Scrape in the melted chocolate and beat until the batter is uniform in color, about 15 seconds. The batter will be thin, but that's how it should be.

5. Divide the batter evenly between the 2 pans and bake for 30 to 40 minutes, until a tester comes out clean. Transfer the cakes to a wire rack to cool for 10 minutes. Run a sharp knife around the edge of each cake and invert them onto another rack to cool completely.

Make the espresso frosting
6. Dissolve the espresso granules in the water. Pour the espresso mixture into a food processor (see: food processor) and add the butter, sugar, and heavy cream. Process the mixture until light and fluffy, about 5 minutes. The frosting will look hopelessly curdled and destroyed at first, but then just when you're about to lose all faith, it will come together beautifully. (Cross my heart.)
Assemble the cake

7. Frost the cake as usual. Devour immediately, also as usual.
Sour Cream Mocha Cake Recipe © 1999 David Leite. Photo © 2014 David Leite. All rights reserved. All recipes and photos used with permission of the publisher.
If you make this recipe, snap a photo and hashtag it #LeitesCulinaria. We'd love to see your creations on Instagram, Facebook, and Twitter.