Edd Kimber, the darling of the British baking scene, has been a favorite of ours for a while, too. Just take a look through these recipes and you'll see why. Nothing is too hard or over-the-top, and it's all easy enough for home cooks. Except you'll find that they always deliver truly stellar results. Ready, set, bake!
This coconut sheet cake, topped with a tangy cream cheese frosting and a dusting of desiccated coconut, is the lightest, fluffiest sheet cake we've ever tried.
Recipe
I find this dessert such a simple comfort. It might be the most basic of baked custards, but it really is heaven on a plate. Perhaps it is the memories of eating it as a child, or maybe it's the texture. Either way, it is a delicious, classic dessert that deserves to be brought back from the annals of "retro" and "old-fashioned" to sit proudly on our dinner tables once again.
Recipe
The ultimate chocolate chip cookie with brown butter, salted peanuts, caramel and lots of chocolate. Super quick and easy to make.
Recipe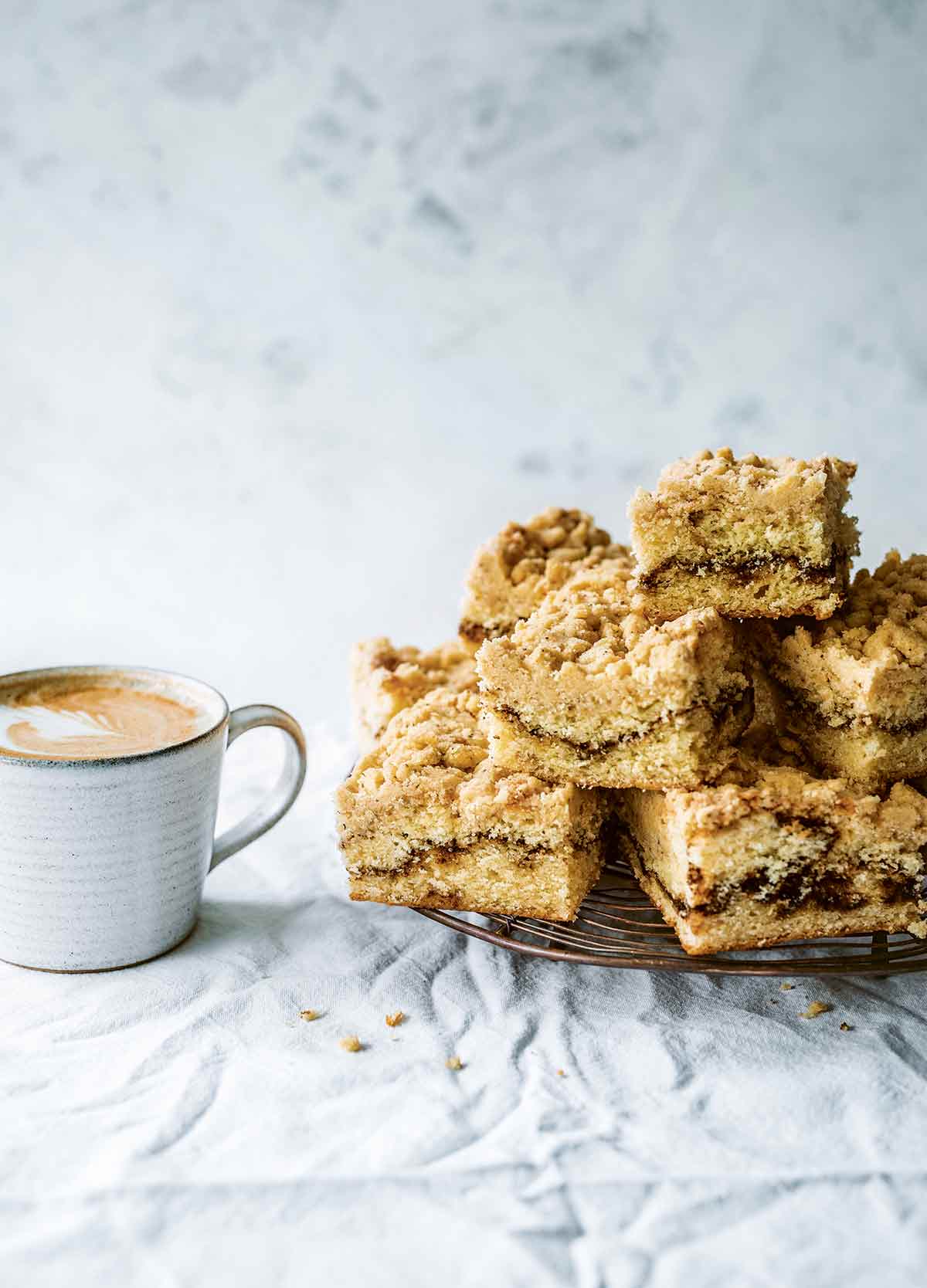 This coffee coffee cake gets a caffeine boost from the ribbon of espresso swirl running through it and is lavished with a sweet streusel.
Recipe
This Swiss meringue buttercream is a light, airy frosting made with egg whites, sugar, butter, and vanilla. Perfect for frosting a
simple vanilla sheet cake
, or for eating directly from the bowl.
Recipe
Lemon-infused cheesecake bars topped with jammy raspberries would be wonderful just on their own, but I wanted to make something a little more impressive, so these are topped with oat streusel, adding great texture.
Recipe
These lemon madeleines, which are easy to make and subtly sweet, make the perfect cookie or tea cake thanks to their lovely lilt of citrus.
Recipe
This vanilla sheet cake is an easy-to-make one-pan cake that's topped with Swiss meringue buttercream frosting. Perfect for birthdays or any special occasion.
Recipe
I love an everything bagel, with its pungent garlic and onion, but I don't always have time to whip up a batch of bagels. When the craving for that flavour hits but the time doesn't permit these biscuits are the perfect thing.
Recipe
© 2021 Leite's Culinaria. All rights reserved. All materials used with permission.