This aptly titled best burger isn't just any old hamburger. This is an exquisitely complex burger conceived by the folks at Mission Street Food from ground short ribs and brisket and chuck, oh my. It's then ever-so-gently shaped, expertly sizzled, and handily assembled.
It's sufficiently satiating to consume naked if you like (the burger, not you). Although if you like, you can dress it with your fave condiments, maybe even slapping the patty with a slice of Monterey Jack cheese, smothering it with caramelized onions, and sandwiching it all with a pillowy yet sturdy toasted bun slathered with homemade mayo. Or feel free to do your own thing. Hungry? Us too.
Burger FAQs
What are short ribs?
In between the shoulders (which becomes chuck) and the ribcage of a cow, there are another five ribs that are too short to make a decent steak. They're generally classified as part of the chuck, which means that they're tougher but have a lot of rich, beefy flavor. Since they come from the space between the chuck and the rib, they retain the best parts of both—short ribs will have some good marbling like a ribeye but also the flavor of chuck.
What should I serve with these burgers?
For the burger itself, top with cheese, if desired, and your favorite condiments, such as mayo, pickles, mustard, or ketchup. If you want to get fancy, the sky is the limit. Sliced tomatoes, onions, avocado would all be welcome atop this juicy burger.

On the side, we'd recommend homemade French fries and an easy salad like this raw asparagus one or a simple veggie plate.
Can I grill these burgers?
We don't recommend it. Cooking them on a griddle or in a skillet allows them to cook in their fat, keeping your burger juicy and moist inside.
Best Burger
This best burger got its name for very good reasons. It's made with a mix of short ribs, brisket, and chuck for an incredibly juicy burger experience that's rich and lovely enough to serve naked. Although, you can dress it with your favorite condiments if you must.
Ingredients
4 1/2

pounds

chuck

,

untrimmed

3 1/2

pounds

brisket

,

untrimmed

3

pounds

short ribs

,

untrimmed

4

tablespoons

Morton's kosher salt OR 5 tablespoons of Diamond kosher salt
Cheese,

if desired

Pickles

, homemade or store bought, if desired

Condiments of your choice
Instructions
Using a sharp knife, remove any "silver skin" and any tough, gristly parts from the chuck, the brisket, and the short ribs. Reserve the skin and gristle for making beef stock or toss them in the trash.

Then slice off any large chunks of visible fat from the different cuts of meat. But don't get too obsessive—some fat ought to remain on the meat. Reserve the trimmed fat.

Cut the chuck, brisket, and short ribs into 1-inch chunks, keeping the cuts of meat separate. Weigh the meat, still keeping the kinds separate. You should end up with a total of about 7 pounds.

Place the meat on a wire rack set over a rimmed baking sheet, still keeping the three kinds separate. Salt the meat, using a ratio of 1/4 cup of salt for 7 pounds of meat. (If you have more than 7 pounds of meat, use a little more salt; if you have less than 7 pounds, use a little less salt.)

Refrigerate the meat, uncovered, for 2 days. Cover and refrigerate the reserved fat.

When you're ready to grind the meat, cut 1 1/2 pounds of the reserved fat into 1/2-inch chunks. (If you have more than 7 pounds of meat, use a little more fat; if you have less than 7 pounds of meat, use a little less fat.)

Set up your meat grinder, whether it's the old-fashioned sort that clamps onto your counter or an attachment for your food processor or stand mixer.

Grind the 1 1/2 pounds of cubed fat with the brisket and the short ribs and let it fall into a large bowl. Set the bowl off to the side.

Now fashion a wide landing strip of sorts from plastic wrap on your work surface beneath your grinder, using multiple overlapping layers of plastic wrap.

Pass the mixture of ground brisket and short ribs and fat through the grinder again, this time adding the chuck. As the ground meat emerges from the grinder, carefully let the columns of ground meat fall alongside one another on the plastic wrap in a parallel formation.

Stack the meat columns to create a single large column of ground meat that's about 5 inches in diameter. Gently wrap the ground meat in plastic wrap, pressing firmly enough so the column holds together but not so firmly that you compress it too much.

Refrigerate the ground meat for at least an hour and up to a couple of days. (Or you can freeze the meat for up to 3 months.)

When you're ready to cook the burgers, unwrap the ground meat and, using a sharp knife, slice it into as many burger patties as you like, each 3/4 to 1 inch thick.

Melt some of the reserved fat on a griddle or in a large, preferably cast-iron skillet over medium-high heat. At the same time, heat another large but dry griddle or skillet over medium heat. Sear each patty, without budging it, until a crust forms, 60 to 90 seconds.

Using a thin metal spatula, flip the patties and carefully sear the other side for 45 to 60 seconds. Move the patties to the ungreased skillet over medium heat to finish cooking to the desired doneness and to allow some of the grease to drain. The exact amount of time will depend on how you like your burger.

Move the burgers to a warm place for another 2 minutes to rest and drain, such as a wire cooling rack set on a rimmed baking sheet in a low oven.

☞ TESTER TIP: Never grill these burgers. The fat and moisture will drip right out. Searing the burgers in a generous amount of fat creates that all-important moisture-sealing crust that ensures rich, juicy, flavorful burgers.

Assemble your burger however you darn well please with pickles and any condiments.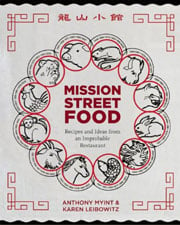 Nutrition
Serving:
1
burger, no condiments
Calories:
610
kcal
Carbohydrates:
22
g
Protein:
61
g
Fat:
30
g
Saturated Fat:
12
g
Trans Fat:
1
g
Cholesterol:
186
mg
Sodium:
1487
mg
Potassium:
1027
mg
Fiber:
1
g
Sugar:
3
g
Vitamin A:
17
IU
Vitamin C:
1
mg
Calcium:
106
mg
Iron:
7
mg
Nutrition information is automatically calculated, so should only be used as an approximation.
Recipe © 2011 Anthony Myint | Karen Leibowitz. Photo © 2011 Alanna Hale. All rights reserved.
---