Chocolate recipes are a huge favorite on our site, so in honor of World Chocolate Day, we present some of our very best. Running the gamut from brownies to fudge pops to truffles to chocolate salami to cookies, it's all here, just waiting to help you sate that craving for the good stuff.
This chocolate soufflé, made with eggs, sugar, chocolate, and orange-flavored liqueur, is light and airy and far easier than you may imagine. We show you exactly how to make it.
Recipe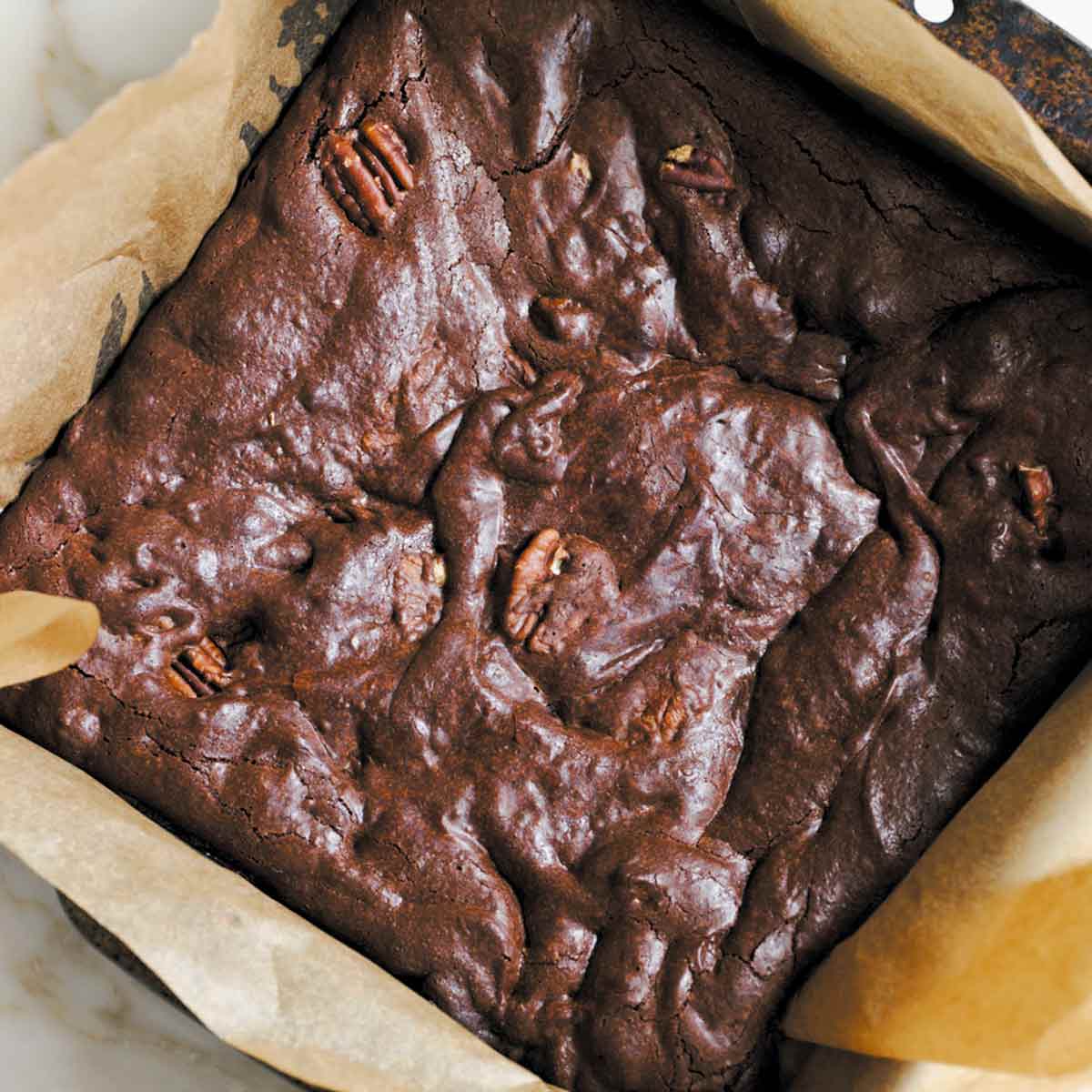 I've made a lot of brownies in my life, and these really are the best.
Recipe
I mean, we're talking, like, THICK. and FUDGY. A chocolate lover's utopia. These cookies are my chocolate dreams coming true right in front of my face.
Recipe
This chocolate salami is an easy, traditional Portuguese no-bake dessert made with butter, confectioners' sugar, cocoa powder, tea cookies, and Port wine. It can be customized with your favorite nuts or dried fruits, and is made ahead of time, so it's ideal for entertaining.
Recipe
Cocoa powder and chocolate chips take this banana bread recipe to a whole new level. This easy quick bread is moist, tender, and a chocolate lovers dream!
Recipe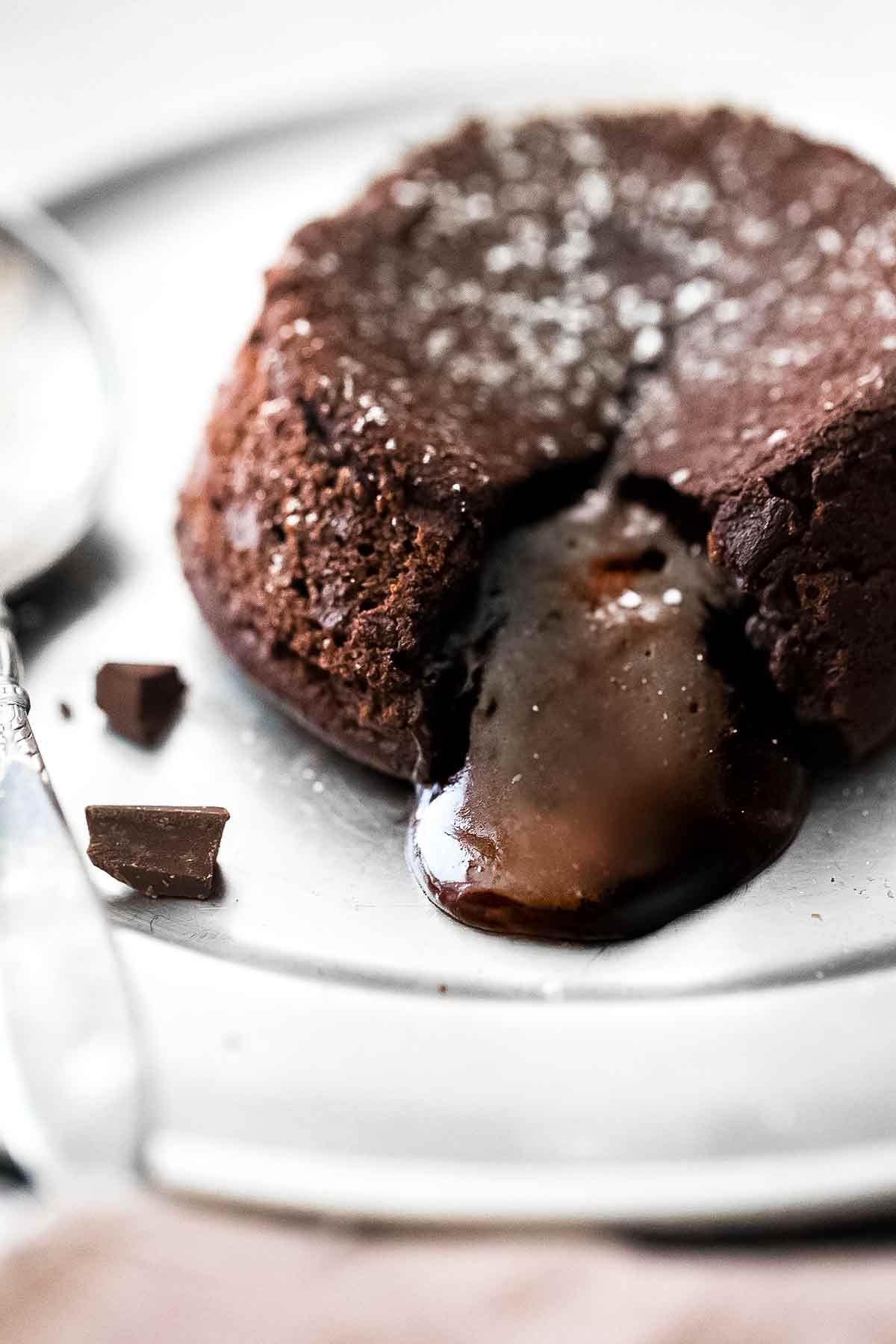 These classic molten chocolate cakes (also called chocolate lava cakes) from Jean-Georges Vongerichten are made with flour, sugar, chocolate, egg, and butter. When baked, the cake doesn't cook through, creating a lava flow of chocolate when cut into. If that weren't enough, the batter can be made ahead of time.
Recipe
Channeling the inner child in us all with these (better than store-bought) Homemade Chocolate Fudge Pop Tarts…sweet, flaky, and extra fudgy, so delicious!
Recipe
This vegan chocolate cake recipe is made with cocoa powder, vinegar, soy or almond milk, and all the other usual baking ingredients. No one will know the difference between it and regular chocolate cake. Swear.
Recipe
I have to say, I love these brownies so much. They're not overly sweet, thanks to the maple sugar. If you're a dark chocolate lover, then you will absolutely swoon over these.
Recipe
This cake is neither too sweet nor too rich, with a deeply chocolatey mousse-like center, beneath a thin crackly layer of cocoa-dusted meringue. What's not to love?
Recipe
These chocolate cupcakes are moist and fluffy at the same time with a tender crumb. The coffee is the secret ingredient here and makes these intensely chocolatey and gives the cupcakes a deeper color.
Recipe
At last, spiced chocolate truffles made with dark chocolate that taste delectable, are easy to make, and—believe it!—nutrient dense. Our prayers have been answered.
Recipe
With a cookie crust, silky chocolate pudding center & pillowy whipped cream topping, this pie is a chocolate lover's dream.
Recipe
This chocolate Bundt cake is so tender and intensely chocolatey that you'll swoon–and so will everyone that you share it with. And don't even think about skipping that glaze, it's probably the very best part.
Recipe
These easy double chocolate muffins have been our favorite for over a decade. They're rich, mega chocolate-y, and loaded with chocolate chips!
Recipe
© 2021 Leite's Culinaria. All rights reserved. All materials used with permission.