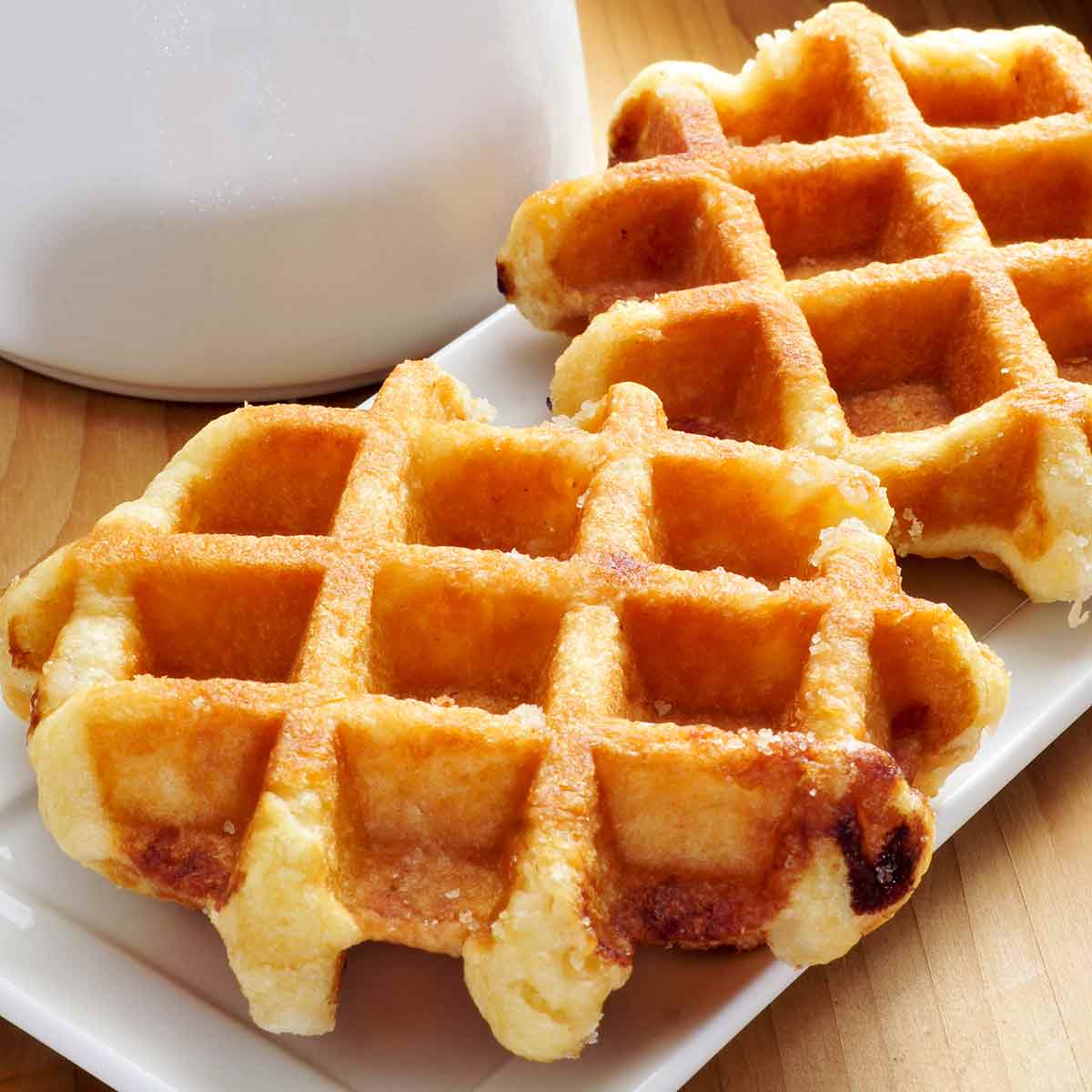 Liège Waffles
Liège waffles are a bit of a long haul, prep-wise, but they're absolutely worth it. Pearl sugar caramelizes the crisp edges, while yeasted dough makes them lighter than regular waffles.
Recipe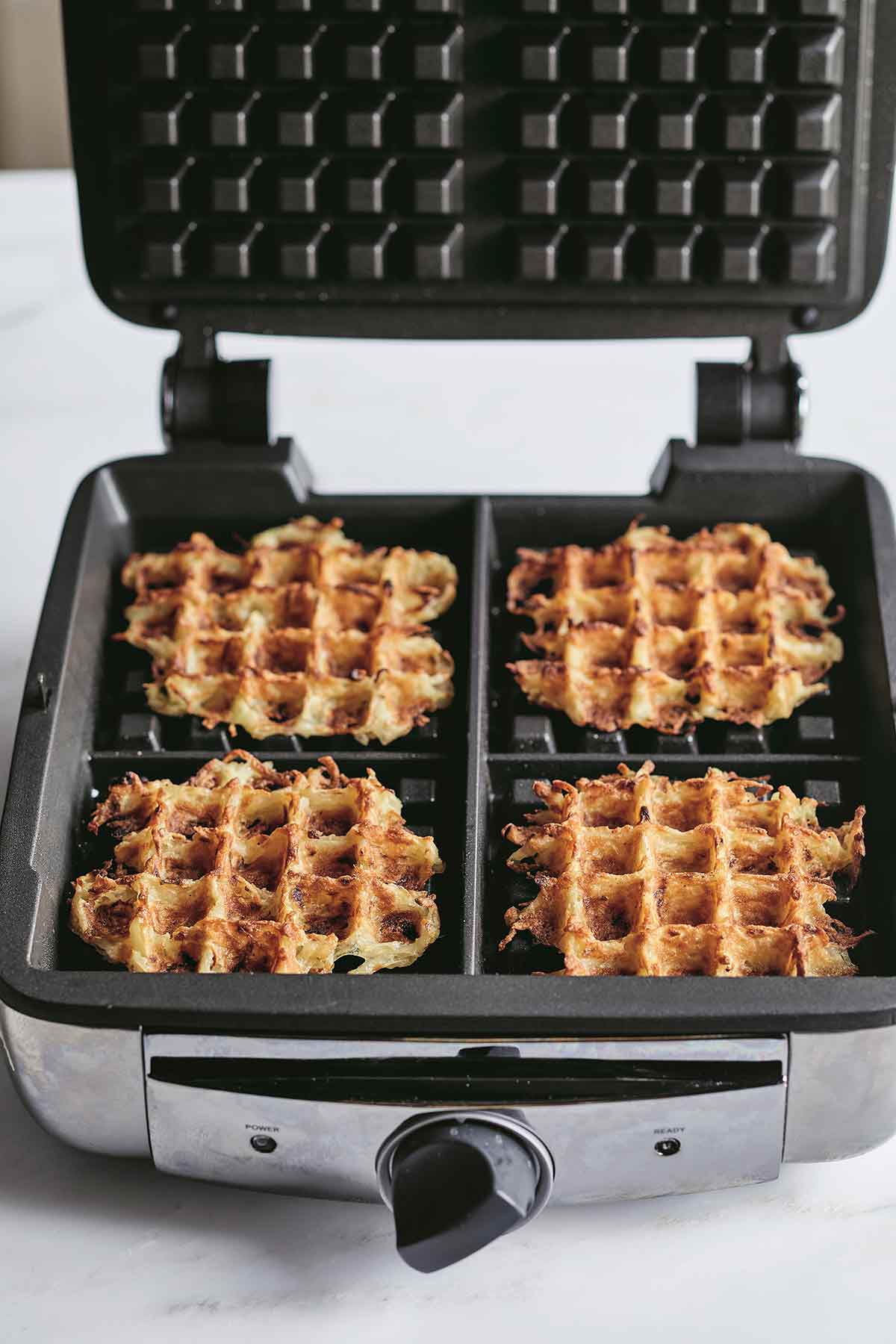 Ina Garten's Waffle Iron Hash Browns
Waffle iron hash browns are the easiest and most delicious hash browns you'll ever make. They're really crispy on the outside and creamy inside—and the best part is no splatters on the stove!
Recipe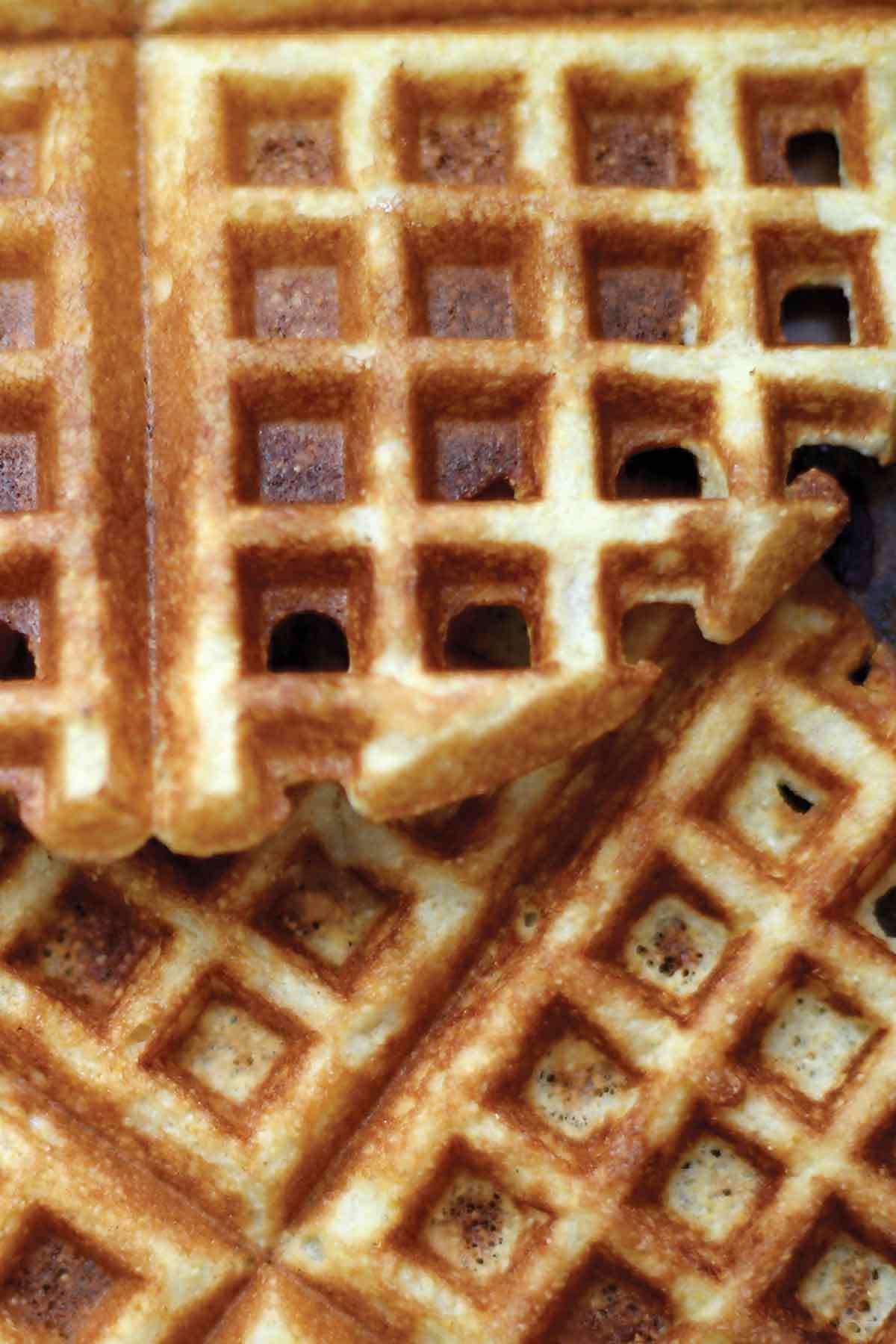 Cornmeal Waffles
Cornmeal waffles have a crisp texture with a slight grit. Suitable for either sweet or savory toppings, you can pile these beauties high with whatever you please.
Recipe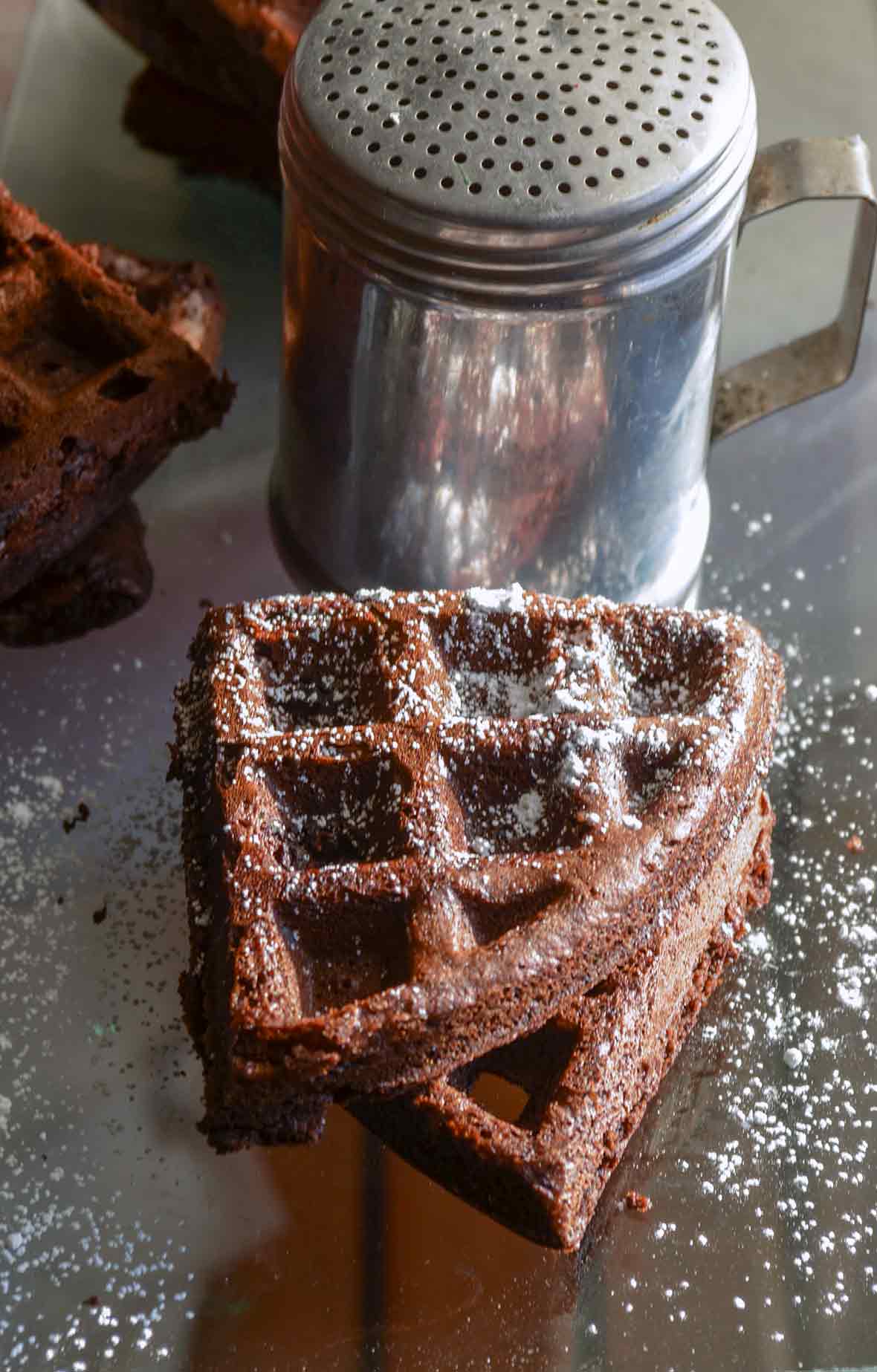 Dark Chocolate Waffles
These dark chocolate waffles, made with cocoa, chocolate chips, and sour cream, can be breakfast or dessert (or a snack), it's up to you. Hot fudge sauce and ice cream are optional but highly recommended.
Recipe
Waffles with Salted Caramel Sauce
These waffles with salted caramel sauce are made with sugar, cream, salt, and waffles. Superb as breakfast or dessert.
Recipe
Waffle Iron Grilled Cheese Sandwich
Waffle iron grilled cheese sandwich means no standing at the skillet carefully tending grilled cheese in a skillet so it doesn't burn. Nope. Just slap some cheese on buttered bread, toss it on this underutilized piece of kitchen equipment, and dinner is as good as done.
Recipe