12 waffle recipes for any time of the day are perfect for National Waffle Day or any day. We've covered all the bases here from maple oat to potato to Belgian to chocolate and more. Heat up that waffle iron and start eating!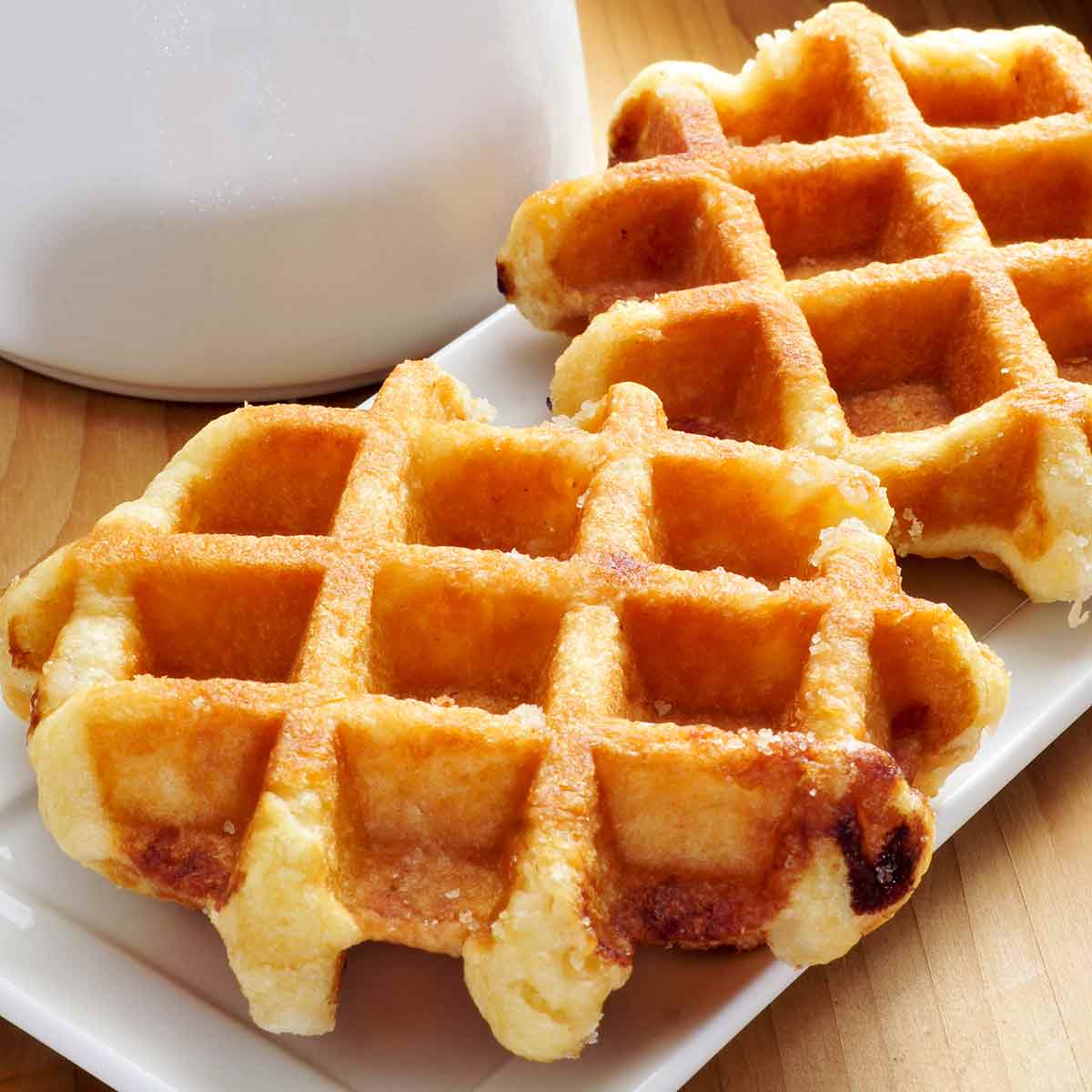 Liège Waffles
Liège waffles are a bit of a long haul, prep-wise, but they're absolutely worth it. Pearl sugar caramelizes the crisp edges, while yeasted dough makes them lighter than regular waffles.
Recipe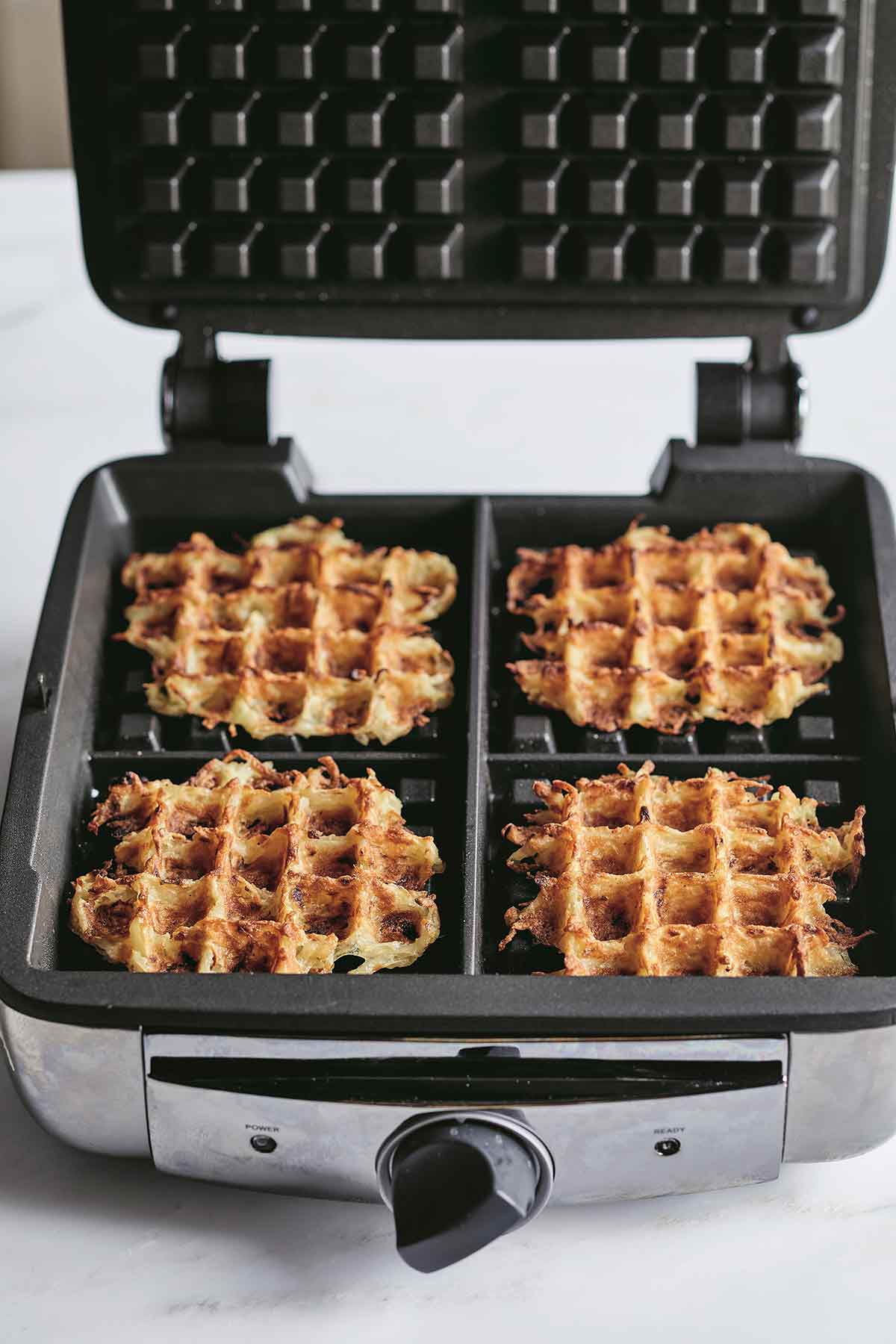 Ina Garten's Waffle Iron Hash Browns
Waffle iron hash browns are the easiest and most delicious hash browns you'll ever make. They're really crispy on the outside and creamy inside—and the best part is no splatters on the stove!
Recipe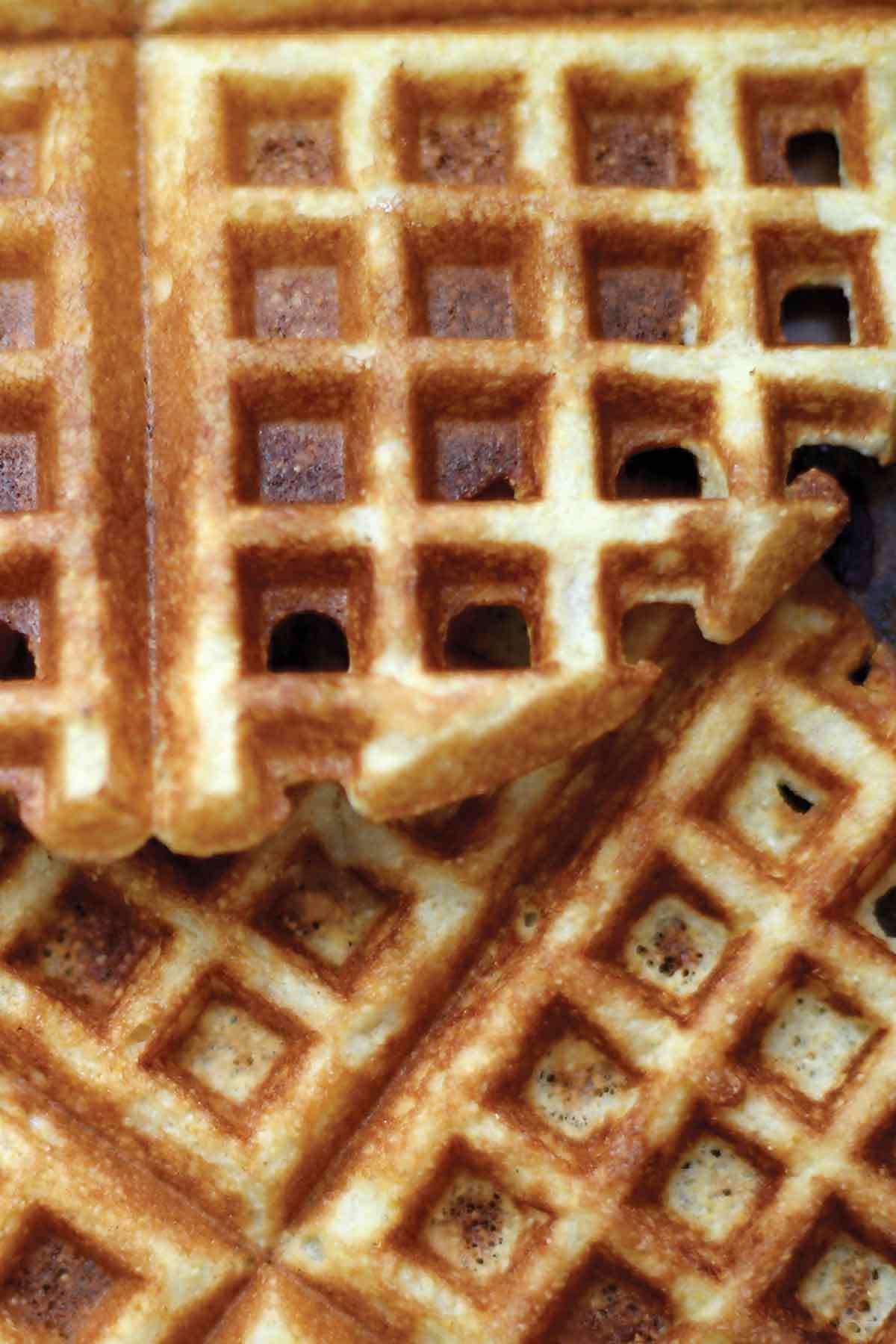 Cornmeal Waffles
Cornmeal waffles have a crisp texture with a slight grit. Suitable for either sweet or savory toppings, you can pile these beauties high with whatever you please.
Recipe
Overnight Sourdough Waffles
These overnight sourdough waffles are as easy as tossing together a batter using sourdough starter in the evening, letting the magic happen overnight, and sitting down to a spectacular breakfast in the morning.
Recipe
Waffle Toasties With Mushrooms
These waffle toasties with mushrooms press rich creamed mushrooms between slices of bread and toast until golden. The result is unspeakably good.
Recipe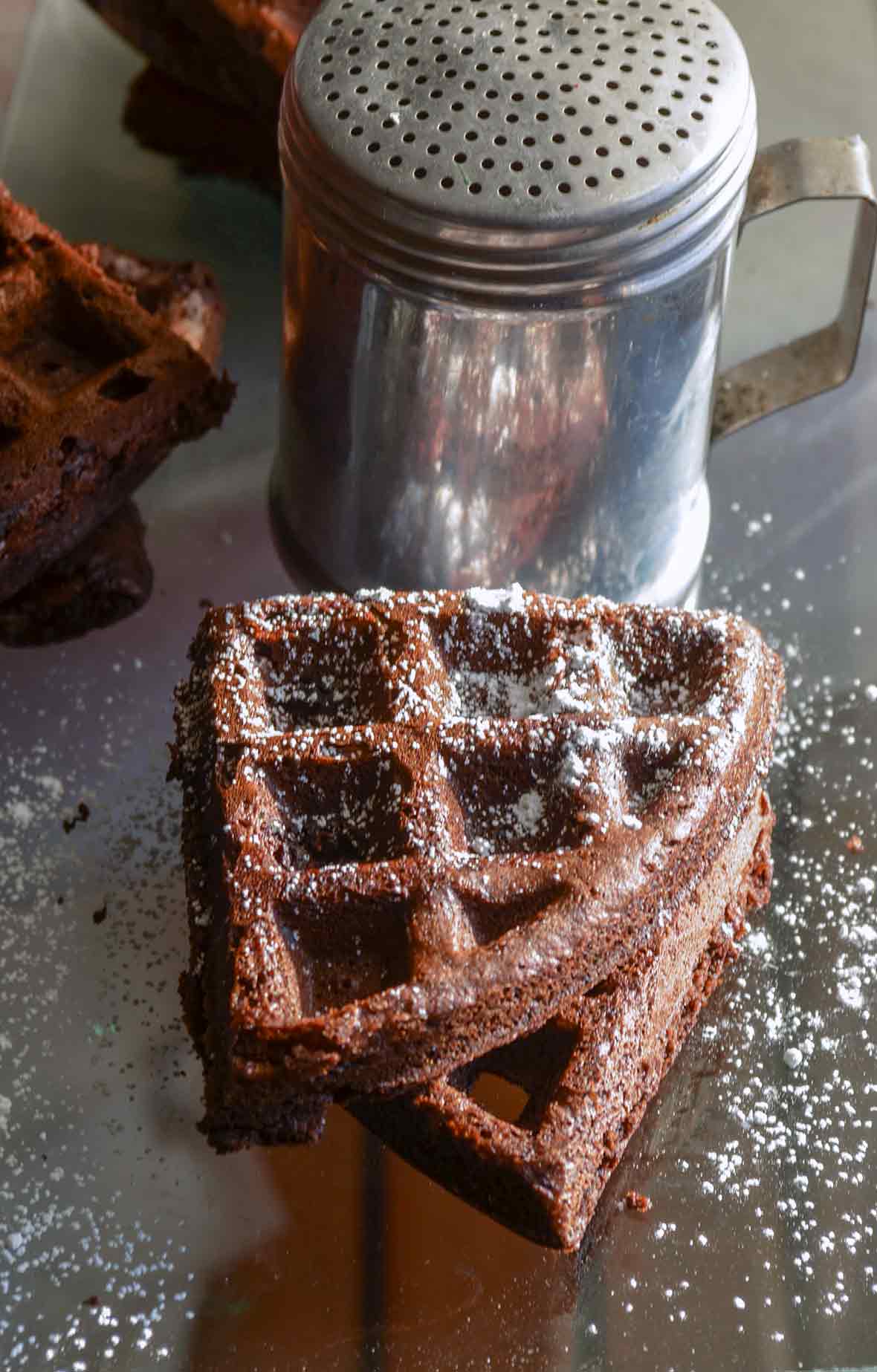 Dark Chocolate Waffles
These dark chocolate waffles, made with cocoa, chocolate chips, and sour cream, can be breakfast or dessert (or a snack), it's up to you. Hot fudge sauce and ice cream are optional but highly recommended.
Recipe
Waffles with Salted Caramel Sauce
These waffles with salted caramel sauce are made with sugar, cream, salt, and waffles. Superb as breakfast or dessert.
Recipe
Waffle Iron Grilled Cheese Sandwich
Waffle iron grilled cheese sandwich means no standing at the skillet carefully tending grilled cheese in a skillet so it doesn't burn. Nope. Just slap some cheese on buttered bread, toss it on this underutilized piece of kitchen equipment, and dinner is as good as done.
Recipe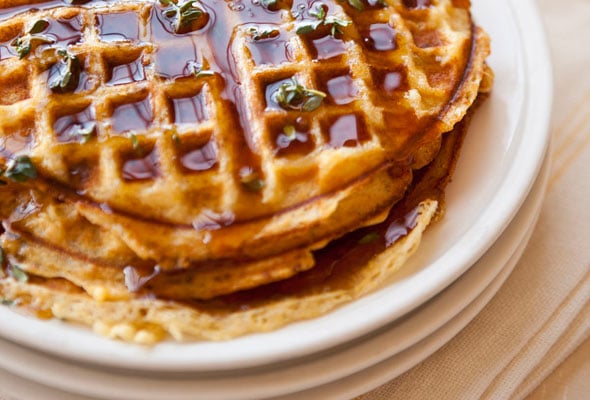 Cornmeal-Bacon Waffles with Thyme-Infused Maple Syrup
Perfect for savory brunch lovers, these cornmeal-bacon waffles with thyme-infused maple syrup walk the line between hearty bacon cornbread and sweet, syrupy waffles.
Recipe
Gluten-Free Multigrain Waffles
Gluten-free multigrain waffles use a combo of flours, including teff, sorghum, oat, and tapioca flours to make some truly superb breakfast fare.
Maple Oat Waffles
Oats and maple syrup are a natural breakfast combination. Here the syrup is stirred into the batter and used in place of sugar, and two grades of oats—bran and flour—are used. One thing that's crucial to the success here, even more so than in other waffle recipes—is to butter the waffle iron generously, as a crisp crust really makes the difference with these waffles.
Recipe
Cornmeal and Oat Waffles
Cornmeal and oat waffles are delicious for breakfast, especially if you can get your hands on sorghum syrup. Or try them topped with a runny egg and a slice of ham. The mix can be made ahead of time so you can make any amount you like.
Recipe