Strawberry Sangria
This easy summer drink is made with fresh berries, citrus juice, strawberry jam, red wine, brandy, and marsala.
Recipe
A pitcher of sangria makes for easy summer entertaining. If you've got a crowd, or want to offer a variety of options, give this rosé version or this white sangria spritzer a whirl.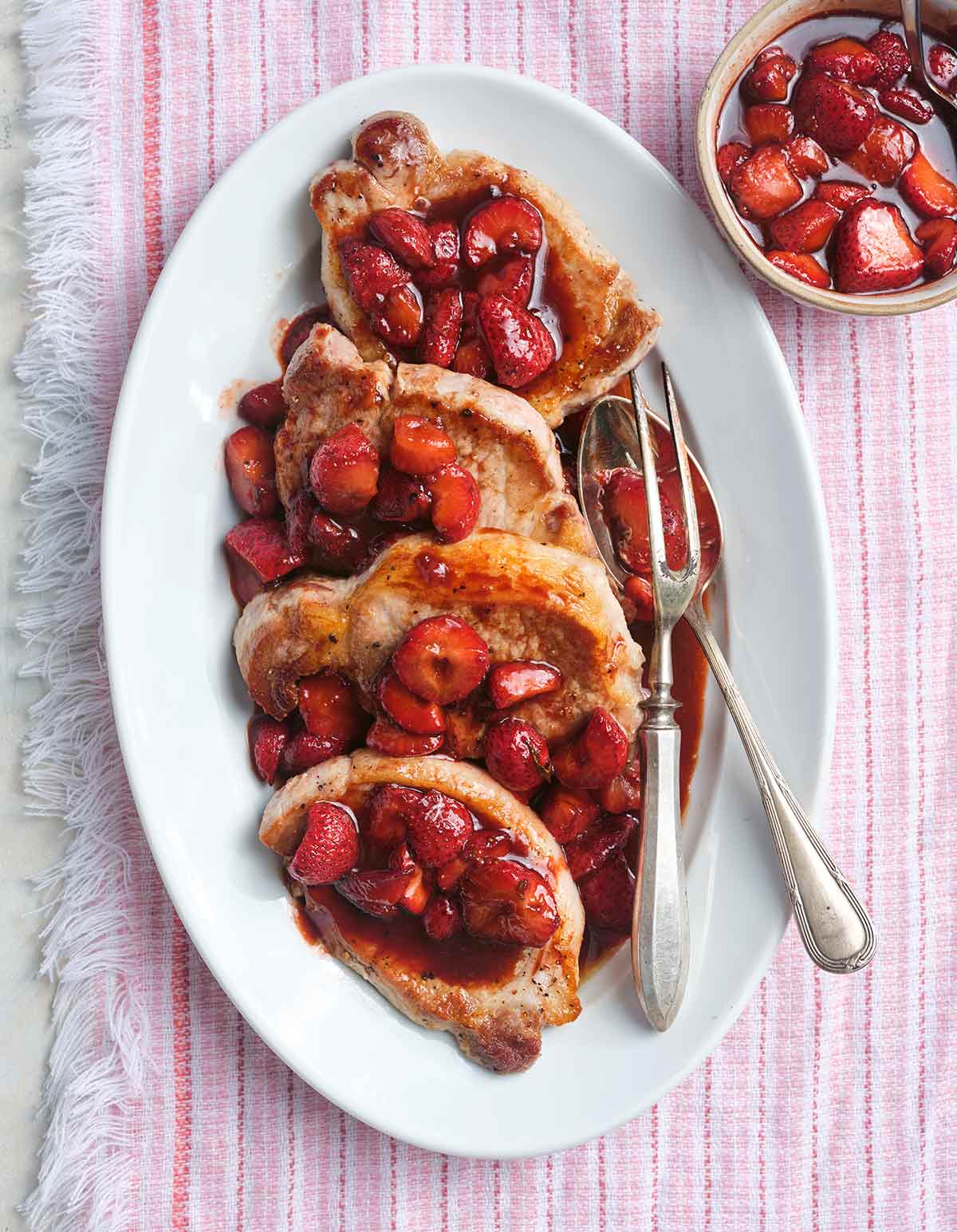 Pork Chops with Strawberry Balsamic Glaze
Pork chops are ideal for a weeknight supper, and this savory-­sweet strawberry sauce turns a plain Jane chop into the belle of the ball.
Recipe
Strawberry Ice Cream Pie
This strawberry ice cream pie is an easy summer dessert made with a crunchy walnut crust, strawberry ice cream, fresh strawberries, and a rich balsamic drizzle.
Recipe
Small Batch Strawberry Jam
The arrival of fresh strawberries signals the start of summer, the time to visit pick-your-own farms and farmers' markets to stock up on plump, ripe berries. This recipe makes an unfussy version in a smaller size—faster and easier than traditional canning.
Recipe
Love this easy refrigerator jam? Us, too. This is why we've got a recipe for small-batch blueberry jam as well.
Strawberry Ice Pops ~ Paletas de Fresa
These strawberry ice pops, or paletas, are an easy-to-make treat popular in Mexico. A flavor-packed, refreshing, and healthy treat for beating summer's heat.