With so many amazing fruits and vegetables all arriving at the market during the short summer season, it seems almost impossible to enjoy them all before they're gone again. Thankfully, these jam and jelly recipes allow you to preserve summer's bounty so you can enjoy it all year long.
This no pectin apricot jam recipe, made with only three ingredients – fresh apricots, sugar, and lemon juice – is an easy way to make apricot season last all year long.
Recipe
Made with just raspberries and sugar, this is the easiest raspberry jam I've ever made. I also think it's the tastiest.
Recipe
This Portuguese tomato jelly, made with fresh tomatoes, sugar, water, and some patience, is a favorite Portuguese sweet and savory condiment. It's perfect for serving with cheesand crackers.
Recipe
This mixed citrus marmalade recipe, made with oranges, mandarins, and limes, is essentially a lovely fruit jam that's simple to make and tastes complex as heck.
Recipe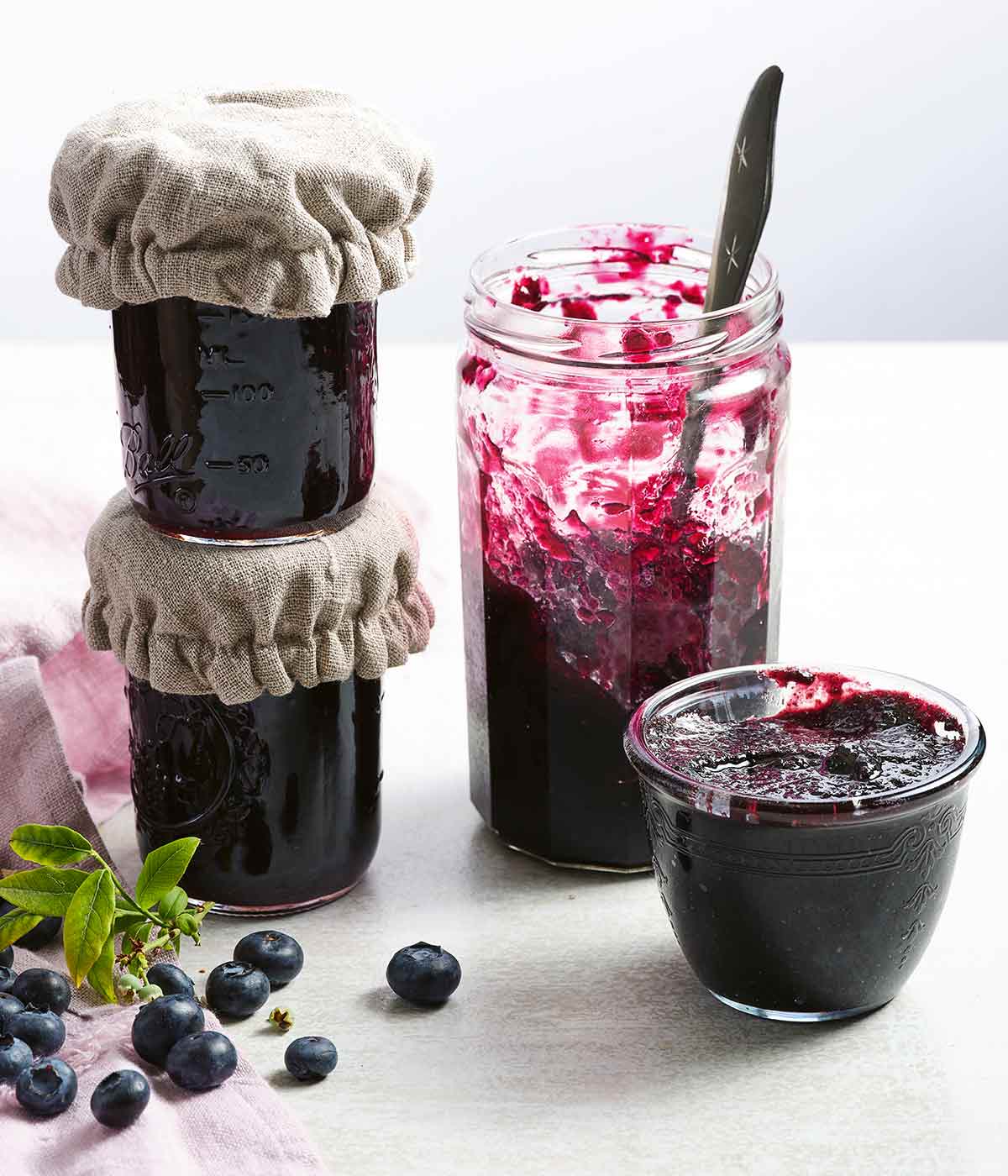 Simple and easy, the delicious flavor of the blueberries takes center stage.
Recipe
The sweet, savory, and spicy condiment called Nam prik pao is the classic garnish for tom yum noodles, but it's too good to be relegated to one single use.
Recipe
Originally published July 16, 2022
© 2022 Leite's Culinaria. All rights reserved. All materials used with permission.