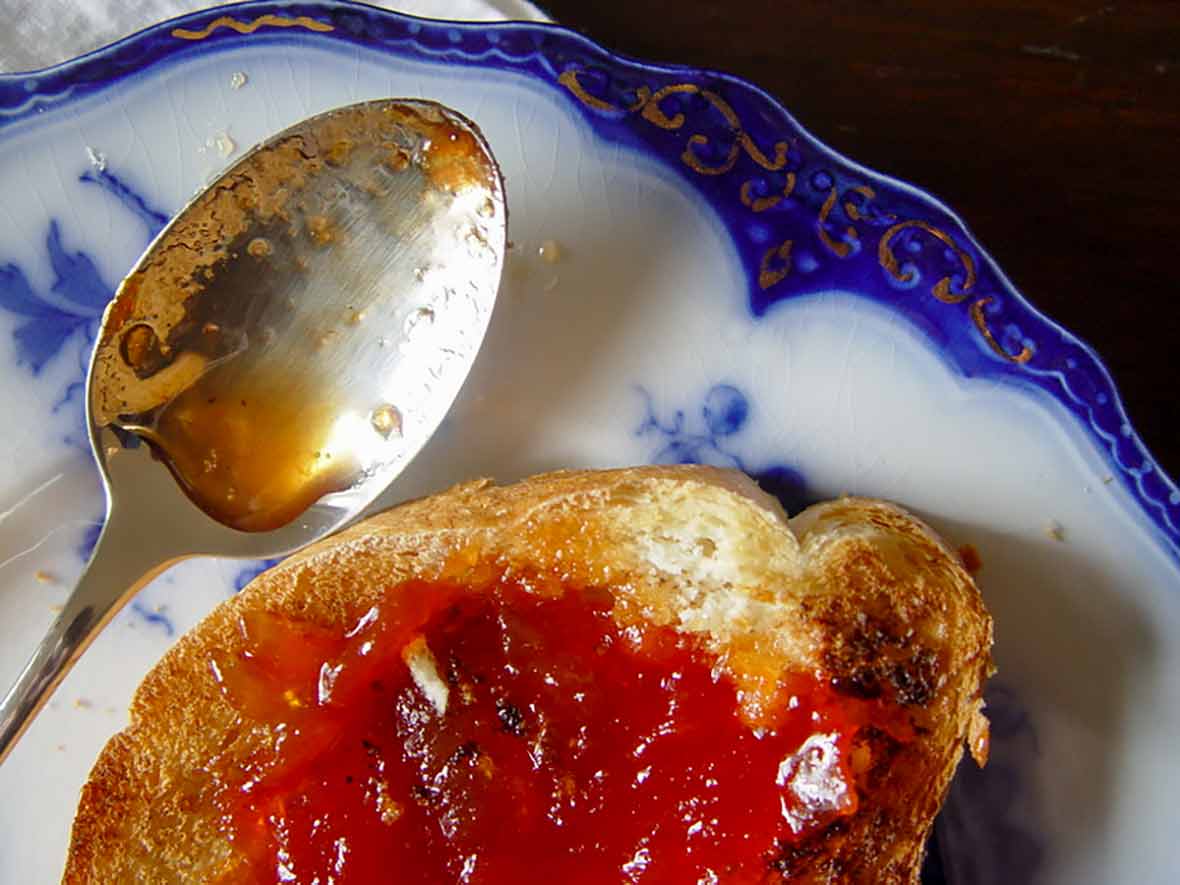 This recipe was shared with Amanda Hesser, author and former food writer for The New York Times, by Maria, an expatriate Portuguese cook living in France. I've received countless requests for this simple delight, the centerpiece of many Portuguese childhoods. Thanks to Amanda, here it is. Bom appetite.–David Leite
LC Hints From Amanda Hesser Note
In her cookbook, Amanda Hesser shared some advice about making and using this jelly that we wanted to pass along. If you have more or less tomatoes than the recipe calls for, don't pout (our words, not hers). Using the proportions below, you can figure out how much sugar and water you need. She goes on to mention that in a restaurant she once experienced "tomato jelly spread on peppered flatbread with a baked goat-cheese crottin. It was a surprisingly good combination—sweet, tart, peppery." Can't say as we'd argue. David adds (you know David, he always has to have a say in things) that you can slather it on toast, biscuits, and the like.
Portuguese Tomato Jelly
Quick Glance
1 H, 15 M
1 H, 15 M

Makes 4 1/2 pints
Print Recipe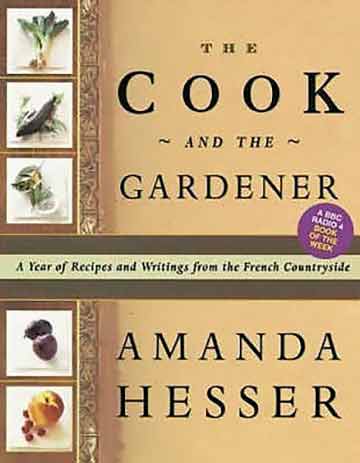 Ingredients
1 quart tomato juice (about 6 1/2 pounds tomatoes should yield 1 quart juice—do not use canned)

3 cups granulated sugar

1 cup water
Directions
1. Purée the tomatoes in a food processor, working in batches if necessary. Pass the pulp through a sieve, pressing with the rounded side of a ladle or a wooden spoon to extract as much juice as possible. Measure out 1 quart (4 cups) juice.

2. In a pot twice the volume, heat the sugar and water, dissolving the sugar to make a syrup, and bring the syrup to a boil. Boil to string stage (240°F/115°C on a jelly thermometer). You can test this by using a spoon to drop a little syrup in ice water. Dip your fingers in the ice water and take a small bit of syrup off the spoon. Quickly press it between your index finger and thumb, then pull them apart. If a thread of sugar, or ficelle, as Maria calls it, forms, the sugar is ready. (Maria simply licked her thick fingers, stuck them in the hot sugar, tested for the ficelles, and then smacked her fingers against her thigh—to kill the pain, I suppose. I wouldn't recommend this method.)

3. When the sugar reaches 240°F (115°C), take the pot off the heat, pour in the tomato juice and stir quickly to dissolve the sugar lumps that form. Return the pot to the stove and keep stirring with the pot over high heat, until it reaches jell stage (220°F/105°C), 20 to 25 minutes. Do pay careful attention because this jelly will rise up in the pot and will need constant knocking down by stirring with a wooden spoon. As it cooks, the syrup progresses from a pale peachy color to a russet red. As time passes the color darkens more rapidly, turning this russet red just at jell point. Nearing this crucial point, you will also begin to hear the snap and crackle of air bubbles breaking at the surface and popping against the thick syrup. This means you're almost there. If you wish to test the jell point, pull the pot off the heat and spoon a little jelly onto a plate to see if it sets up in a minute or two.

4. When the jelly is ready, pour it into sterilized jars. The jelly, curiously, does not set up clear like other jellies but is a solid red dotted with a fine-grained texture. As a result, pouring it into jars rather than ladling will not change its finished appearance. Process the jars in a boiling-water bath for 10 minutes.
Recipe Testers Reviews
Portuguese Tomato Jelly Recipe © 2000 Amanda Hesser. Photo © 2008 Rebecca Caro. All rights reserved. All materials used with permission.
If you make this recipe, snap a photo and hashtag it #LeitesCulinaria. We'd love to see your creations on Instagram, Facebook, and Twitter.