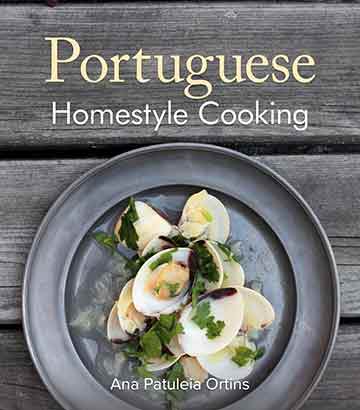 These breads make perfect additions to tailgate parties, picnic baskets, and even hors d'oeuvre tables when sliced fairly thin. My brother likes to add some Portuguese São Jorge cheese to the stuffing; it's always a hit.–Ana Patuleia Ortins
Portuguese Ham-and-Sausage Bread
Quick Glance
40 M
3 H

Makes 4 medium loaves
Print Recipe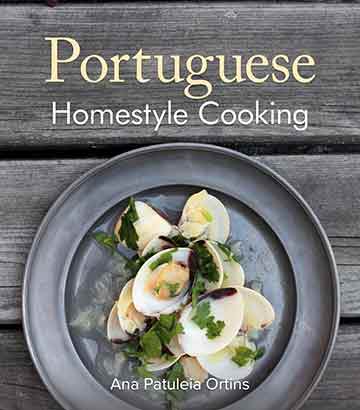 Ingredients
2 envelopes dry yeast

1/2 cup plus 2 tablespoons warm water (100°F-110°F/35°C-40°C)

3 3/4 to 4 cups all-purpose flour

1/2 teaspoon salt

4 large eggs, lightly beaten

4 tablespoons olive oil

1 1/2 pounds linguiça and/or presunto, a Portuguese ham similar to prosciutto (see Note)

Egg wash made with 1 egg beaten with 1 tablespoon of water

Cornmeal, for dusting
Directions
1. Dissolve the yeast in 1/2 cup of the warm water. Set aside.

2. In a large bowl, combine 3 cups of the flour with the salt, mixing to distribute the salt evenly.

3. Make a well in the middle of the flour and salt mixture. Add the eggs and the remaining 2 tablespoons of water to the well, then add the yeast mixture followed by the oil. Mix with your hands until well blended. Continue to add the remaining flour, until a medium dough (not sticky or loose) is formed. Knead for about 10 minutes until fairly smooth. Shape into a ball and set on a lightly floured surface. Cover with a dish towel and set aside in a warm, draft-free spot to rise until double, about 1 hour. To test if the dough has risen sufficiently, poke your finger into it; an indentation should remain.

4. Without punching down the dough, use a scraper or sharp knife and divide the dough into four equal parts. Stretch or roll out each portion to roughly a 6- or 8-inch square and place on a lightly oiled baking sheet.

5. Spread some the slices of linguiça and/or presunto over the dough, leaving a 1-inch border all around. Starting at one edge, roll the dough jelly-roll style to create a log. Thoroughly pinch the edges to seal and place seam side down so that the breads won't leak.

6. Cover the bolas with a dish towel and let rise for about 45 minutes. Place on a cornmeal-coated wooden peel (or cookie sheet), brush with the egg wash, then transfer to an oven stone or a lightly oiled sheet pan. Bake at 425° (220°C) for about 20 to 25 minutes depending on size, until richly golden. The bottom should sound fairly hollow when tapped.
Variations
Trimmed and gutted sardines seasoned with salt and drizzled with olive oil is another variation for the bread's filling.
For a modern twist, caramelized onions and your favorite cheese can be added to the linguiça and presunto filling.
Note
Cut the linguiça into 1/4-inch-thick slices. Because the presunto is salty, have the butcher slice it it thinly, and use it sparingly or to your taste.
Recipe Testers Reviews
Portuguese Ham-and-Sausage Bread Recipe © 2008 Ana Patuleia Ortins. All rights reserved. All materials used with permission.
If you make this recipe, snap a photo and hashtag it #LeitesCulinaria. We'd love to see your creations on Instagram, Facebook, and Twitter.