This amazing popcorn is popped in bacon fat with bacon fat, bacon and maple syrup is a bacon-lover's version of America's favorite nighttime, couch-sitting, sitcom-accompanying snack.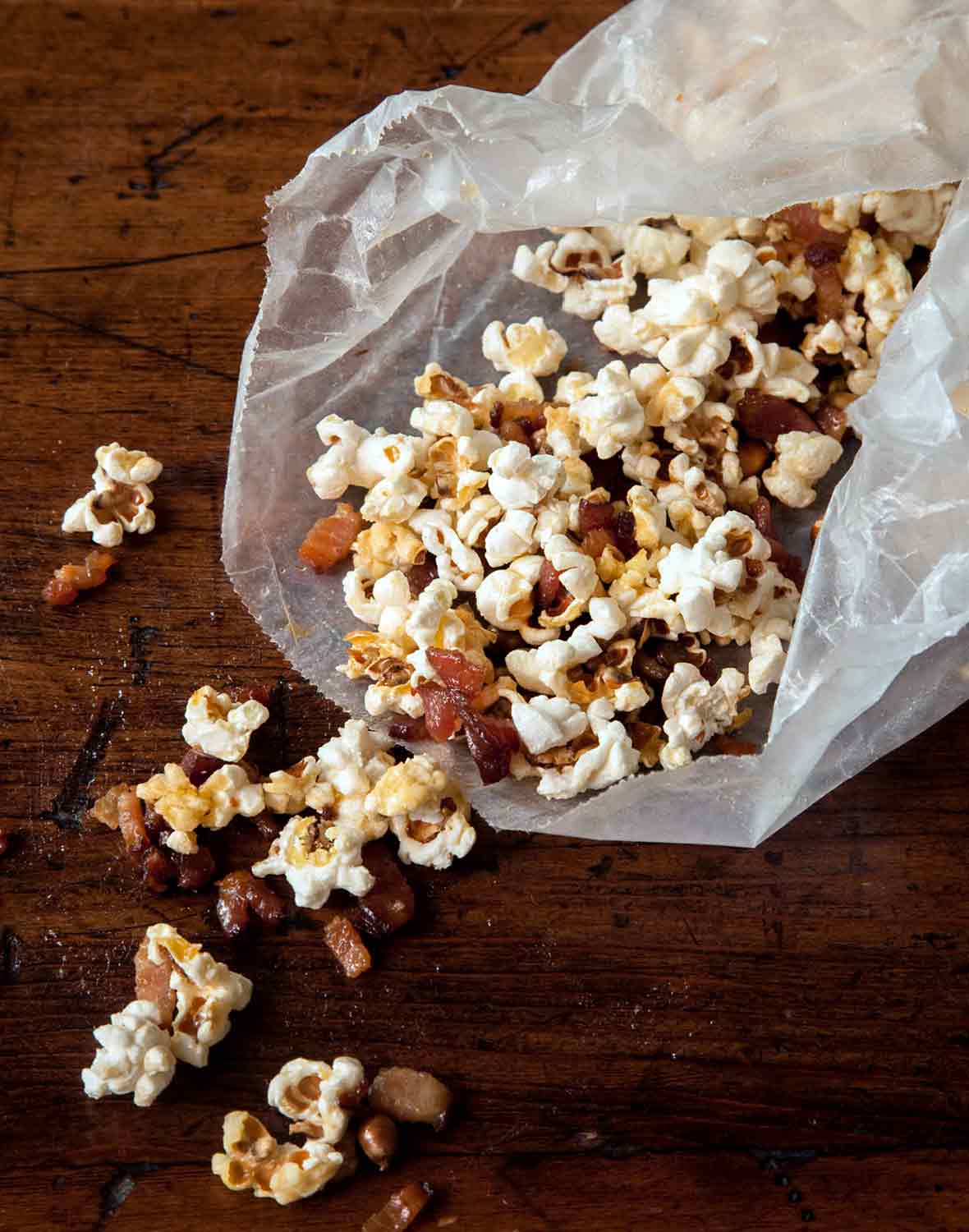 Wicked. Sinful. Indulgent. Those are just a few of the words being bandied about by folks who've succumbed to this ridiculously crack-like concoction made, quite simply, from popcorn, maple syrup, bacon, and butter. And when we want more of this recipe–which is pretty much always–we simply make a second or third batch. That's how easy it is to toss together. On a tangent, we're thinking a little dark chocolate would be the perfect addition to this equation—that's the sort of math we understand. Boy, do we ever. First published Jan 30, 2012.–Renee Schettler Rossi
Popcorn with Bacon Fat, Bacon, and Maple Syrup
Quick Glance
15 M
50 M

Makes 12 cups
Print Recipe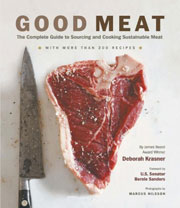 Ingredients
4 slices bacon

2 tablespoons unsalted butter (1 oz), plus more as needed

1/2 cup popping corn, preferably organic

1/4 cup maple syrup

Coarse salt, preferably smoked salt flakes, as needed
Directions
1. Heat a cast-iron or other heavy skillet over low heat and cook the bacon slowly until cooked through but not ridiculously crisp This should take about 15 minutes per side if the heat is low enough. Transfer the cooked bacon to a folded paper towel to drain, leaving the bacon drippings in the skillet. When the bacon is cool enough to handle, crumble it into a bowl.

2. Carefully pour the bacon drippings into a 3-quart pot with a tight-fitting lid. You'll need at least 1 tablespoon bacon drippings; if you don't have enough, melt a bit of butter to make up the difference. Heat the pot over medium-high heat and pour in the corn, clapping on the cover. Shake the pan and listen for the sound of the corn popping. Once it begins to pop furiously, lower the heat to medium and leave the pan alone until it's quiet and the popped corn begins to push at the lid off the pot. Turn off the burner but let the pot remain where it is so the residual heat can pop the remaining kernels.

3. In the meantime, melt the butter. Measure the maple syrup. Grab your bowl of crumbled bacon. And find a ginormous bowl.

4. Pour the popped corn into the bowl. Immediately drizzle it with the maple syrup and melted butter, sprinkle it with the crumbled bacon, and quickly toss to combine. Taste for salt and correct the seasonings, tossing again. Serve at once with napkins aplenty.
Popcorn with Bacon Fat, Bacon, and Maple Syrup Recipe © 2010 Deborah Krasner . Photo © 2010 Marcus Nilsson. All rights reserved. All recipes and photos used with permission of the publisher.
If you make this recipe, snap a photo and hashtag it #LeitesCulinaria. We'd love to see your creations on Instagram, Facebook, and Twitter.