Bored by plain old water? Allow us to introduce you to your solution.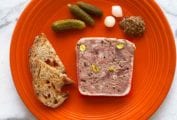 Easy as meatloaf (we swear), this melding of some of the richest things we know—pork shoulder, liver, and duck fat—along with spices, a splash of brandy, and some wine makes a simple, rustic country pâté that's perfect for entertaining.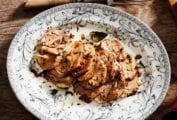 An Italian classic. Pork loin is rubbed with an intoxicating blend of garlic, rosemary, and sage and then slowly roasted until sigh-inducingly tender. Easy, elegant and certain to impress.