These griddle cakes, also known as svele in Norway, are made with sugar, butter, kefir or buttermilk, flour, and baking soda. They are traditionally served with brown cheese, jam, or sour cream, but berries and fruit are excellent as well.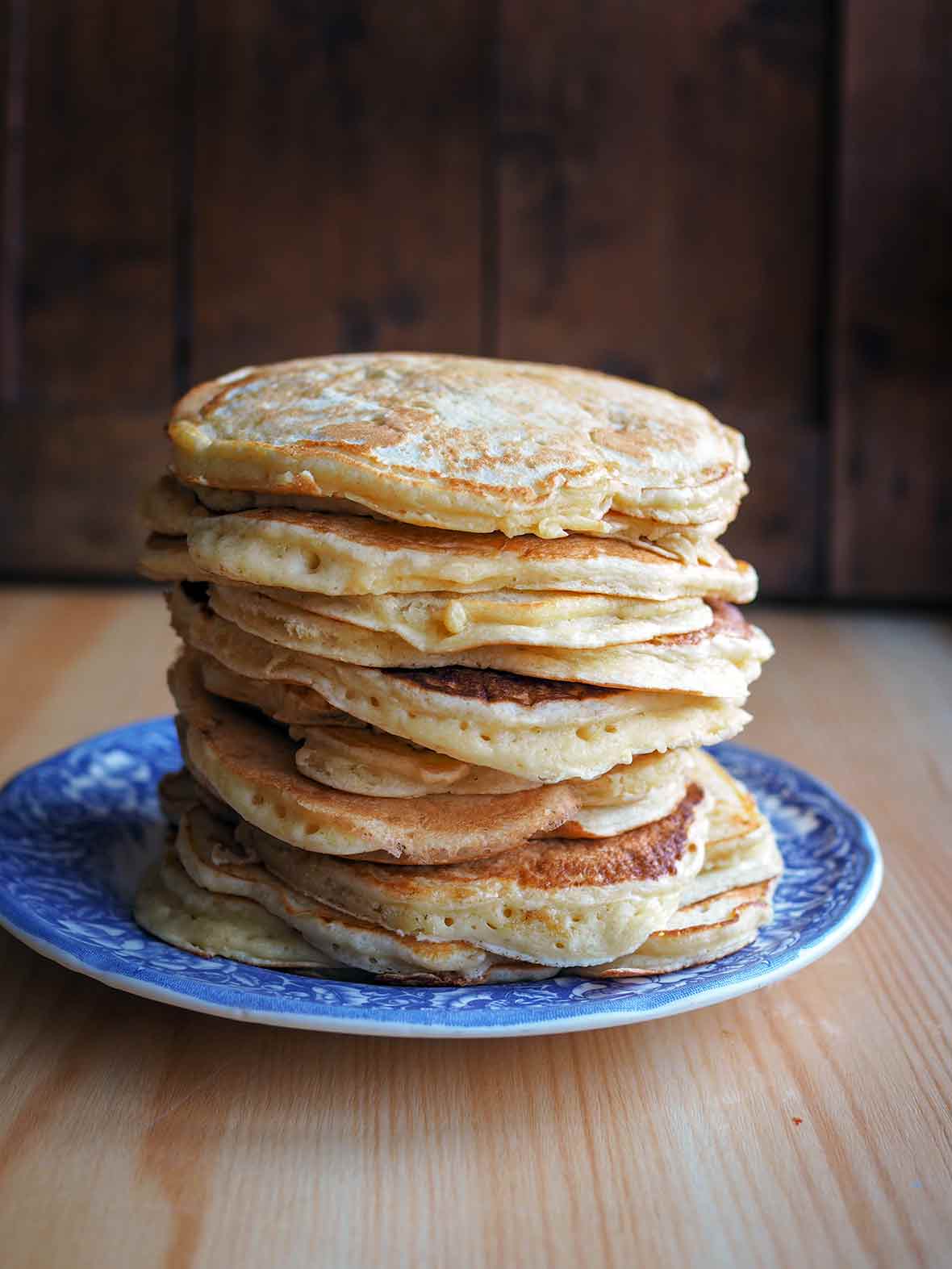 These are not your ordinary griddle cakes. These are, thanks to the addition of buttermilk to the batter, along with just a little patience while the batter rises, light, fluffy pancakes that, in the words of at least one person who's made them, are "hands-down the best pancakes I have ever made!"–Angie Zoobkoff
WHAT ARE NORWEGIAN PANCAKES?
This recipe is inspired by a Norwegian classic. But not those skinny, flat, crepe-like pancakes you may know. These Norwegian pancakes, or svele, are similar to American pancakes although they're typically reserved as an afternoon snack with coffee, often folded in half around some butter and sugar or Norwegian brown cheese. As for those of you who are history or trivia facts, in the words of the author, "Flat cakes have a long tradition in Norway—particularly in western Norway—that stretches back to the 1300s when the daily lives of most Norwegians were marked by poverty. Every ingredient was used to its fullest so as not to be wasted. Sour milk, or surmelk, was a common commodity and families mixed leftovers with dry goods for baking. In this recipe, I suggest using kefir—a type of sour milk often used to make svele—but you can substitute buttermilk."
Griddle Cakes
Quick Glance
25 M
45 M

Serves 8
Print Recipe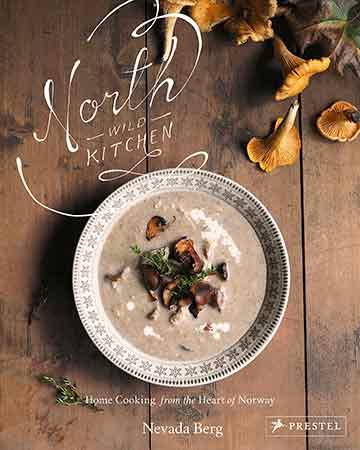 Ingredients
For the pancakes

4 large eggs, at room temperature

1/2 cup plus 2 tablespoons granulated sugar, plus more for serving

7 tablespoons lightly salted butter (3 1/2 oz), melted, plus more for the pan and serving

4 1/4 cups kefir or buttermilk

5 cups all-purpose flour, sifted

1 teaspoon baking soda

For serving

Jam, jelly, marmalade, or preserves of any sort

Sour cream

Maple syrup

Fresh fruit
Directions
Make the pancakes

1. In a large bowl, combine the eggs and sugar and whisk until fluffy. (Note that the fluffier the batter, the airier the resulting pancakes, although rest assured it's not required to whisk them a crazy long amount of time. A couple minutes will suffice.) Whisk in the melted butter followed by the kefir or buttermilk. In a medium bowl, combine the flour and baking soda, add to the batter, and stir gently until combined. Let stand until the batter begins to swell, 20 to 25 minutes.

2. Heat an electric griddle on medium or place a large skillet over medium heat and lightly slick it with butter.

3. Ladle enough batter onto the griddle or skillet to make several 6-inch (15-cm) round pancakes. Cook just until bubbles appear on the surface and the bottoms are golden brown, about 2 minutes. Flip the pancakes and cook until the other side is golden brown, about 2 minutes more. Transfer to a plate and keep warm. Continue making pancakes, using the remaining batter and adding butter to the griddle or skillet as needed.

Serve the pancakes

4. Serve with brown cheese, jams, sour cream, maple sugar, fresh fruit, or butter and sugar. (You can store the leftovers in a resealable plastic bag and refrigerate for up to 3 days. Reheat gently in a cast-iron skillet over low heat.)
Griddle Cakes Recipe © 2018 Nevada Berg. Photo © 2018 Nevada Berg. All rights reserved. All recipes and photos used with permission of the publisher.
If you make this recipe, snap a photo and hashtag it #LeitesCulinaria. We'd love to see your creations on Instagram, Facebook, and Twitter.