Velvet Mashed Potatoes
Velvet mashed potatoes are no mere mash. The creamy potato purée owes its uber smoothness to luxurious amounts of butter and heavy cream and an easy, fail-proof technique that relies on a potato ricer.
Recipe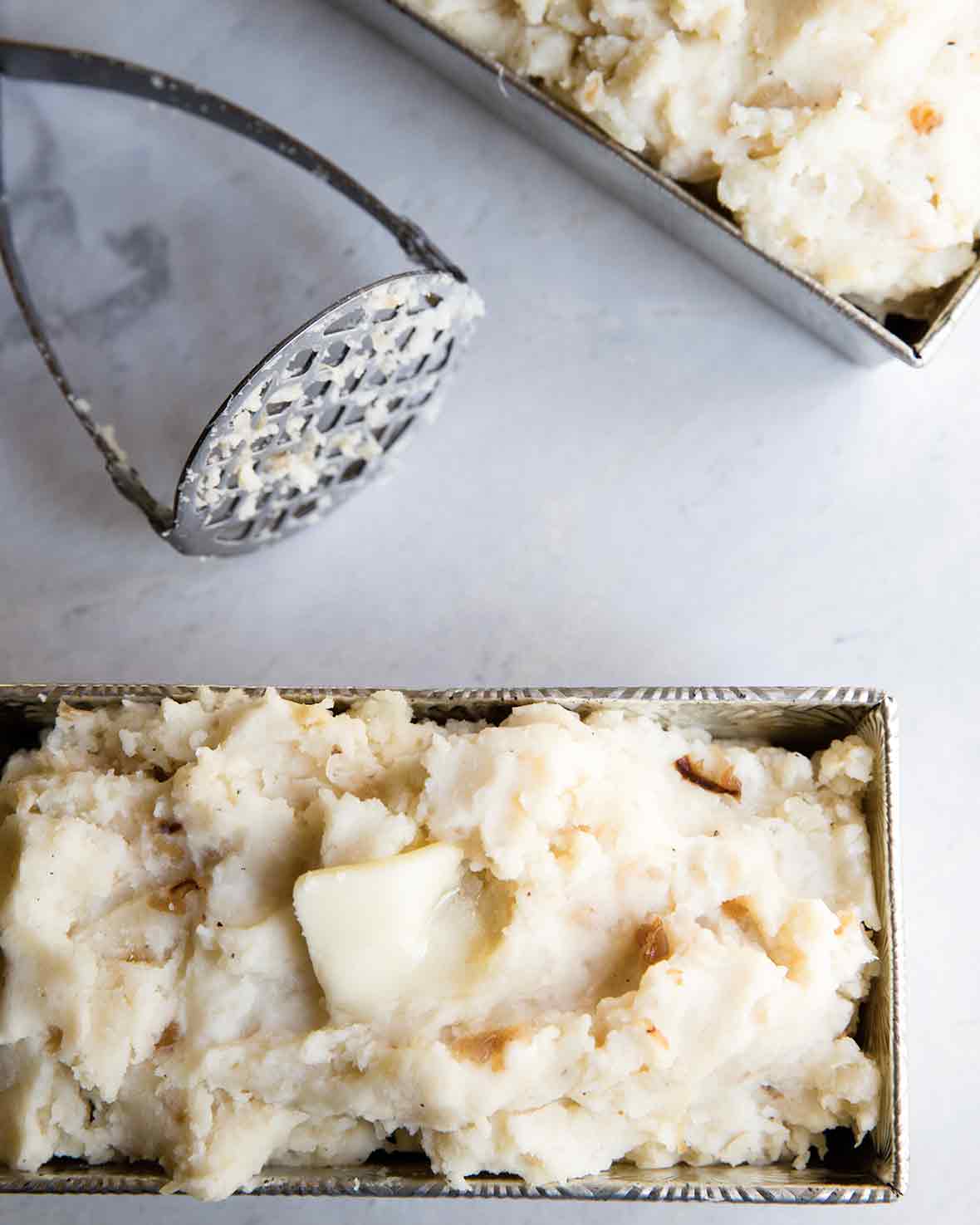 Roasted Garlic Mashed Potatoes
These roasted garlic mashed potatoes are like mashed potatoes gone to finishing school with sour cream, Parmesan, and sweetly caramelized onions suffused with red wine. Quite possibly the best mashed potatoes we've ever had.
Recipe
Black Pepper Mashed Potatoes
These black pepper mashed potatoes are not your ordinary spuds. They're made with plenty of butter, milk, and black pepper, of course. But the secret ingredient? A pinch of sugar to bring out the other flavors.
Recipe
Make-Ahead Mashed Potatoes
These basic mashed potatoes are exactly as described. Simple, easy, and oh-so-comforting.
Recipe
Vegan Mashed Potatoes
These vegan mashed potatoes have all of the flavor of real mashed potatoes and none of the detriments you might expect. Extra-virgin olive oil, unsweetened non-dairy milk, and herbs do all the heavy lifting.
Recipe
Chanterelle Mashed Potatoes
While these mushroom mashed potatoes are good with meat, they also make an outstanding accompaniment to fish. It's an unexpected pairing but one that you'll find satisfying.
Recipe
Pumpkin Mashed Potatoes
These mashed potatoes with pumpkin are comforting (and colorful!) thanks to the addition of pumpkin puree to creamy spuds. And you thought mashed potatoes couldn't get any better.
Recipe
Olive Oil Mashed Potatoes
Healthier than butter, olive oil still makes for a creamy, silky mashed potato. Add some roasted garlic for a true Italian version.
Recipe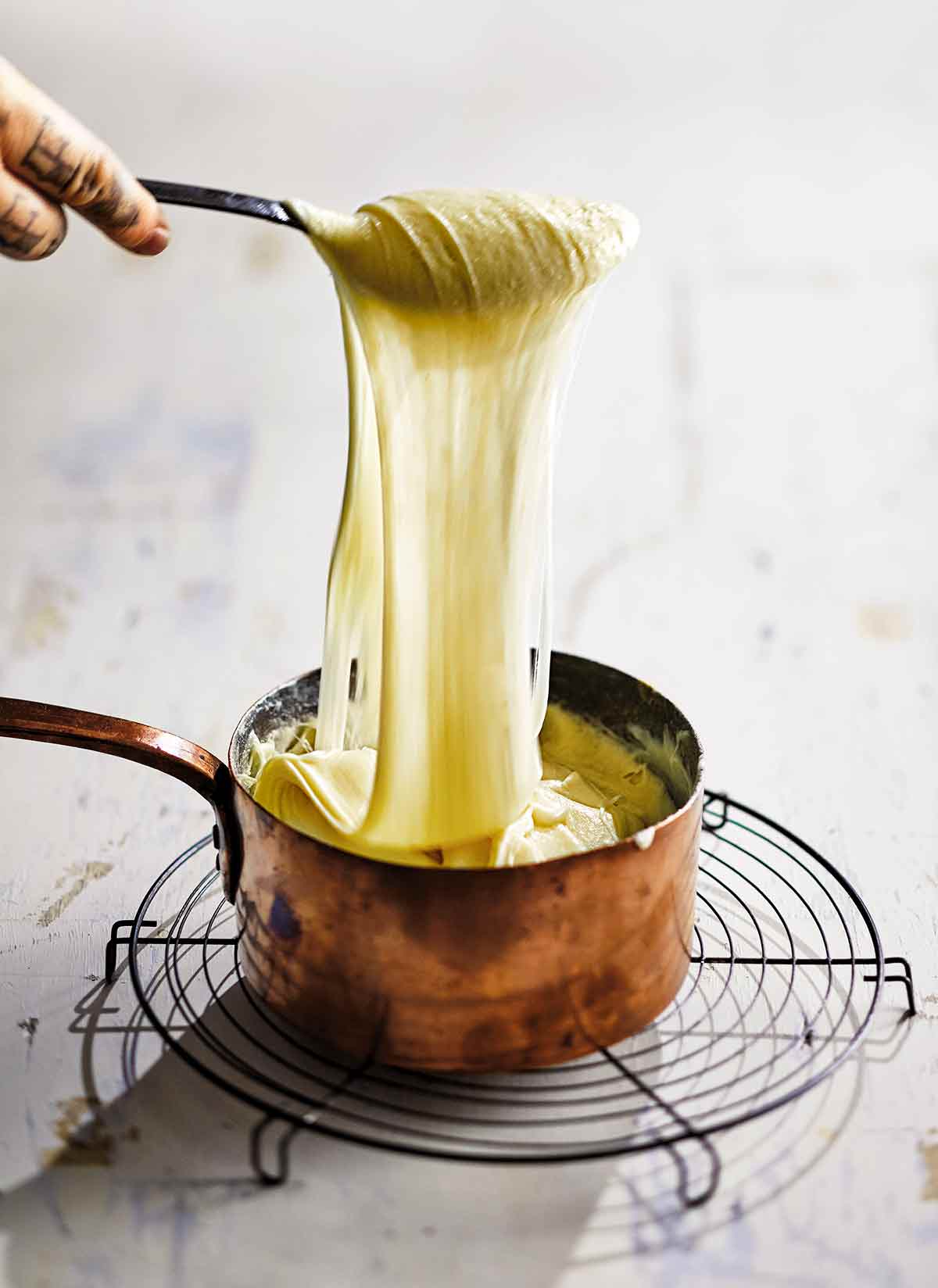 Aligot ~ Pommes Aligot
These aligot potatoes, made with creamy mashed potatoes, cheese curds, and mozzarella cheese, are the richest, cheesiest, and most comforting potatoes we've ever tried.
Recipe
Garlic Mashed Potatoes
Garlic mashed potatoes are an ideal go-to side dish, anytime. They complement nearly everything you can think of and, more importantly, nearly everybody loves them. This version does away with the roasting and peeling, using a super simple method, instead.
Recipe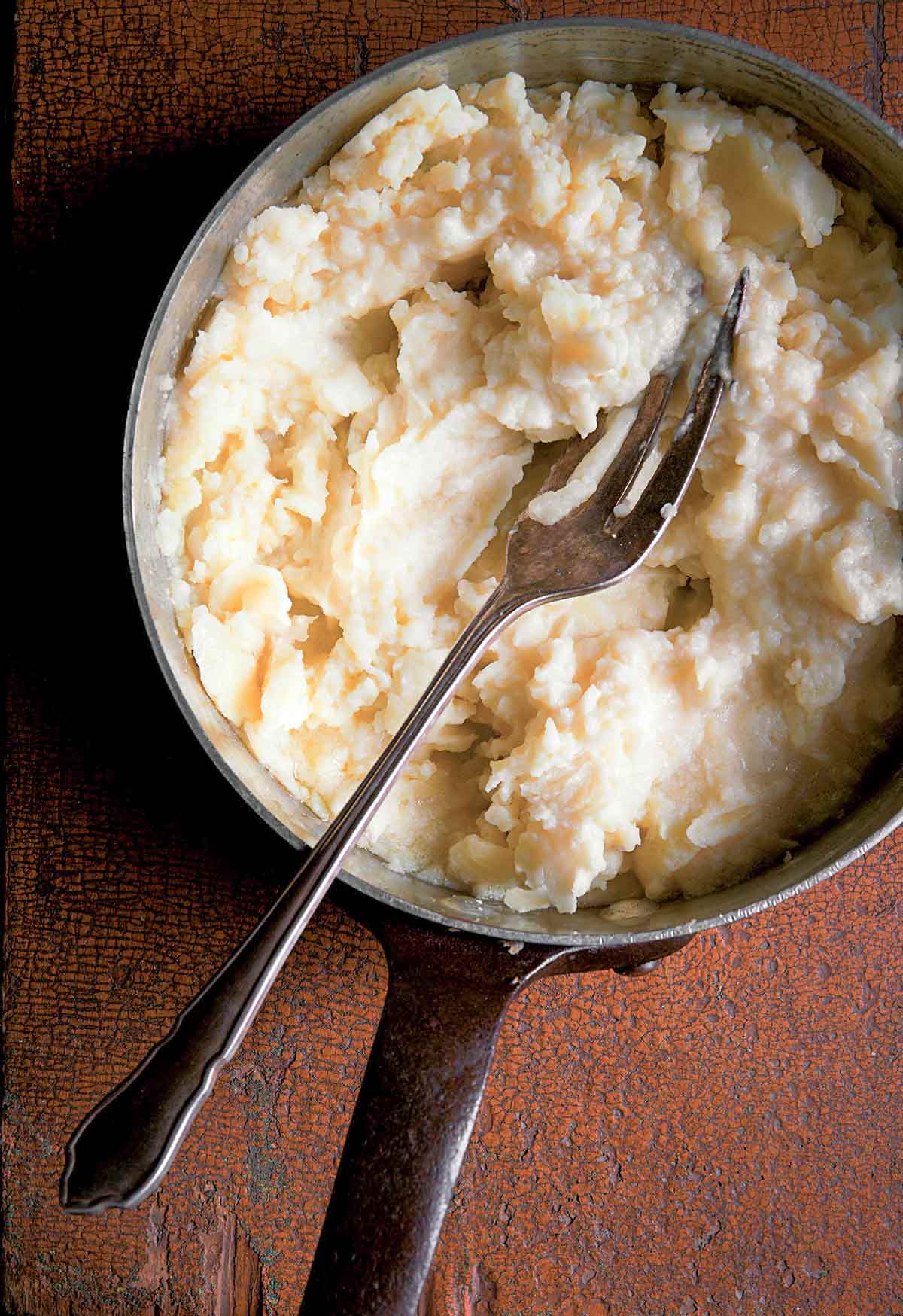 Fork-Mashed Potatoes
These fork-mashed potatoes, made with just potatoes, cream, olive oil, butter, salt, and pepper, taste indulgent, yet are deceptively simple to make.
Recipe
Mashed Potatoes and Root Vegetables
The combination of Yukon Gold potatoes and root vegetables, like carrots, turnips, or parsnips, comes together easily and makes a comforting and satisfying side dish. You can also cook these mashed potatoes and root vegetables in a slow-cooker for even more ease.
Recipe
Leftover Mashed Potato Cakes
Leftover mashed potato cakes are the answer to Post-Thanksgiving food glut in the fridge. Leftover mashed potatoes are formed into pucks, floured, dipped in egg, and coated with panko breadcrumbs. They're then pan-fried to crisp, golden perfection.
Recipe