These roasted garlic mashed potatoes are like mashed potatoes that have gone to finishing school with sour cream, Parmesan, and sweet caramelized onions suffused with red wine. Quite possibly the best mashed potatoes in the world. Plus they're freezer-friendly and reheat beautifully.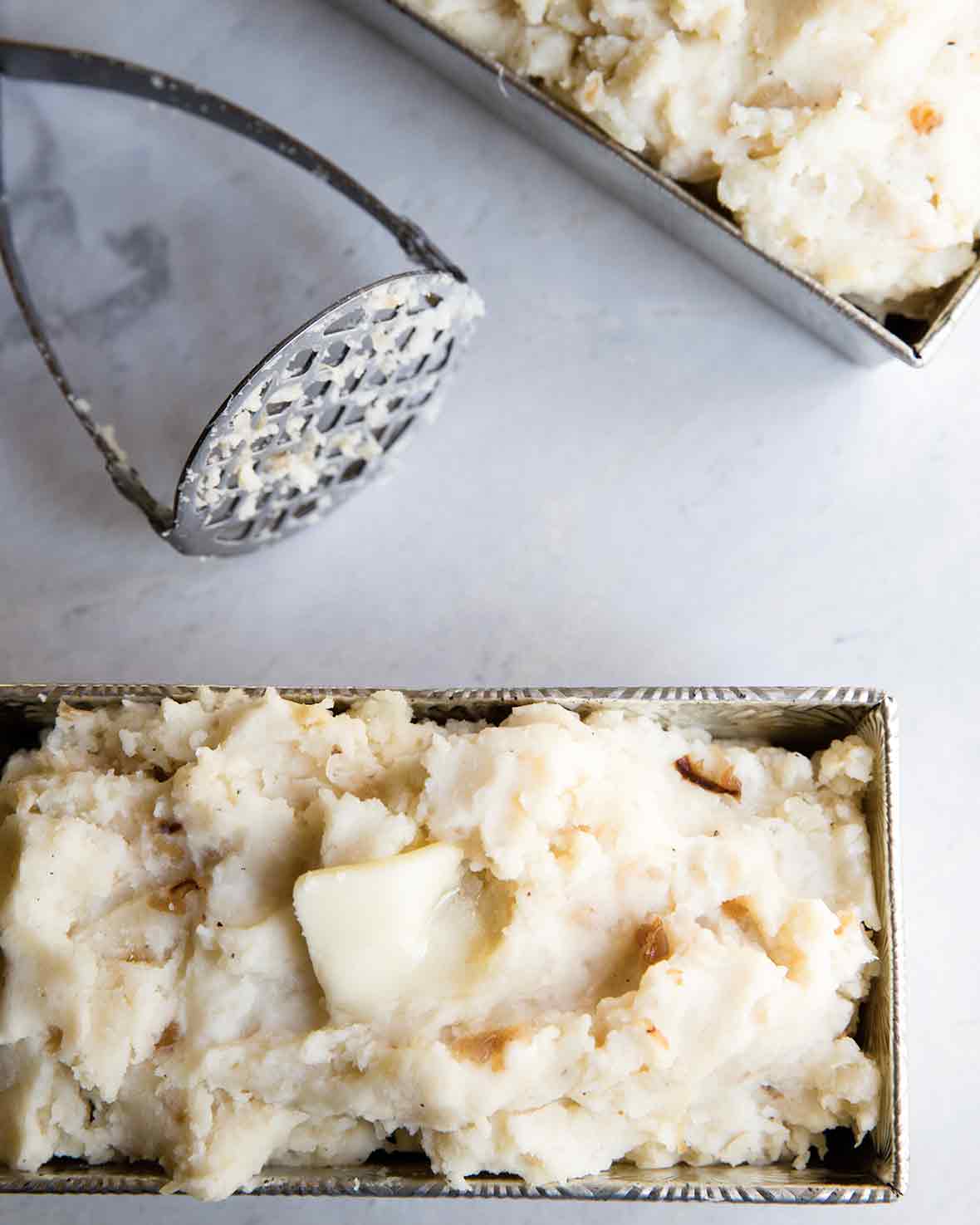 These roasted garlic mashed potatoes with caramelized onions take comfort food to places you'd never imagined. The recipe makes a startlingly large batch but the combination of creamy mashed potatoes, slow roasted garlic, and sweet onions will make you glad you made so much. The best part? The leftovers freeze and reheat beautifully, which means you're one step closer to dinner on some future weeknight when things are chaotic as heck. Originally published October 23, 2016.–Angie Zoobkoff
Roasted Garlic Mashed Potatoes
Quick Glance
45 M
1 H

Serves 12 to 14
Print Recipe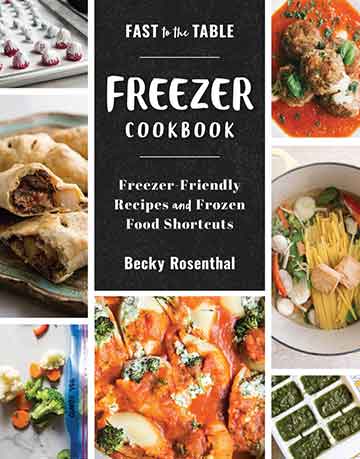 Ingredients
1 whole garlic bulb

1 tablespoon plus 1 teaspoon olive oil

5 1/2 to 6 pounds russet potatoes (about 8 potatoes)

2 medium yellow onions, thinly sliced (12 oz)

1 tablespoon light brown sugar

1 tablespoon red wine (optional)

1/2 cup salted butter (4 oz)

1/2 cup sour cream

1/2 cup shredded Parmesan cheese (50 grams)

1 cup milk (preferably whole or 2% milk)

1 teaspoon salt

1/2 teaspoon freshly ground pepper
Directions
1. Preheat the oven to 425°F (218°C).

2. Peel the outermost layer of papery skin from the garlic bulb and slice off the top. Brush the exposed part with one teaspoon olive oil. Wrap the whole bulb in aluminum foil and bake until tender, 30 to 35 minutes.

3. Meanwhile, peel and quarter the potatoes. Place them in a large pot of cold water and bring to a boil. Lower the heat to a simmer, cover, and cook for 15 to 20 minutes, or until soft.

4. Meanwhile, heat 1 tablespoon olive oil in a large sauté pan over medium-low heat. (If you can avoid using a nonstick pan here, please do. They actually don't work well at all for caramelizing onions, but if that's all you have, then just plan on taking a little longer to caramelize the onions.) Add the onions and cook for 10 to 15 minutes, stirring occasionally. Add the brown sugar and red wine and continue to cook, stirring occasionally, until the onions are golden brown, at least 10 minutes more. Remove from the heat and let cool. Once cool, transfer to a cutting board and roughly chop.

5. When the potatoes are done cooking, drain them and then place them in a large bowl. Into the same bowl squeeze the roasted garlic from its papery husk and add the chopped onions, butter, sour cream, cheese, milk, salt, and pepper. Beat until mashed and well combined. Serve immediately or freezer for later. To freeze the roasted garlic mashed potatoes: Let cool. We like to do 2- to 3-cup portions in quart-size bags, then a couple of small disposable loaf pans able to hold 4 cups of mashed potatoes. For that method, we wrap the containers tightly with plastic wrap, then foil and label the top. To reheat the roasted garlic mashed potatoes: Thaw in the refrigerator overnight, then place in a slow cooker on low to reheat. Once warm, turn the slow cooker to warm until ready to serve. Thawed mashed potatoes may also be warmed in a large pot over low heat, stirring every few minutes.
Roasted Garlic Mashed Potatoes Recipe © 2016 Becky Rosenthal. Photo © 2016 Becky Rosenthal. All rights reserved. All recipes and photos used with permission of the publisher.
If you make this recipe, snap a photo and hashtag it #LeitesCulinaria. We'd love to see your creations on Instagram, Facebook, and Twitter.