Wondering how to use those dried chile peppers languishing in your pantry? Or perhaps you know how but just need a little inspiration? These recipes will have you reaching for them again and again. And if you need a refresher course on the difference among them, check out our cheat sheet of dried chile peppers.
These ancho short rib tacos sre made with a chile and red wine marinade, tortillas, and all the usual taco fixins.
Recipe
This lamb shanks with coffee and ancho chile recipe uses smoky coffee and slightly sweet and peppery ancho chiles instead of broth or tomato sauce.
Recipe
Adobo sauce is best known for being the sweetly earthy sauce that bathes canned chipotle peppers. It's an authentic and ridiculously versatile Mexican staple that's easy to DIY. Here's how to make it at home.
Recipe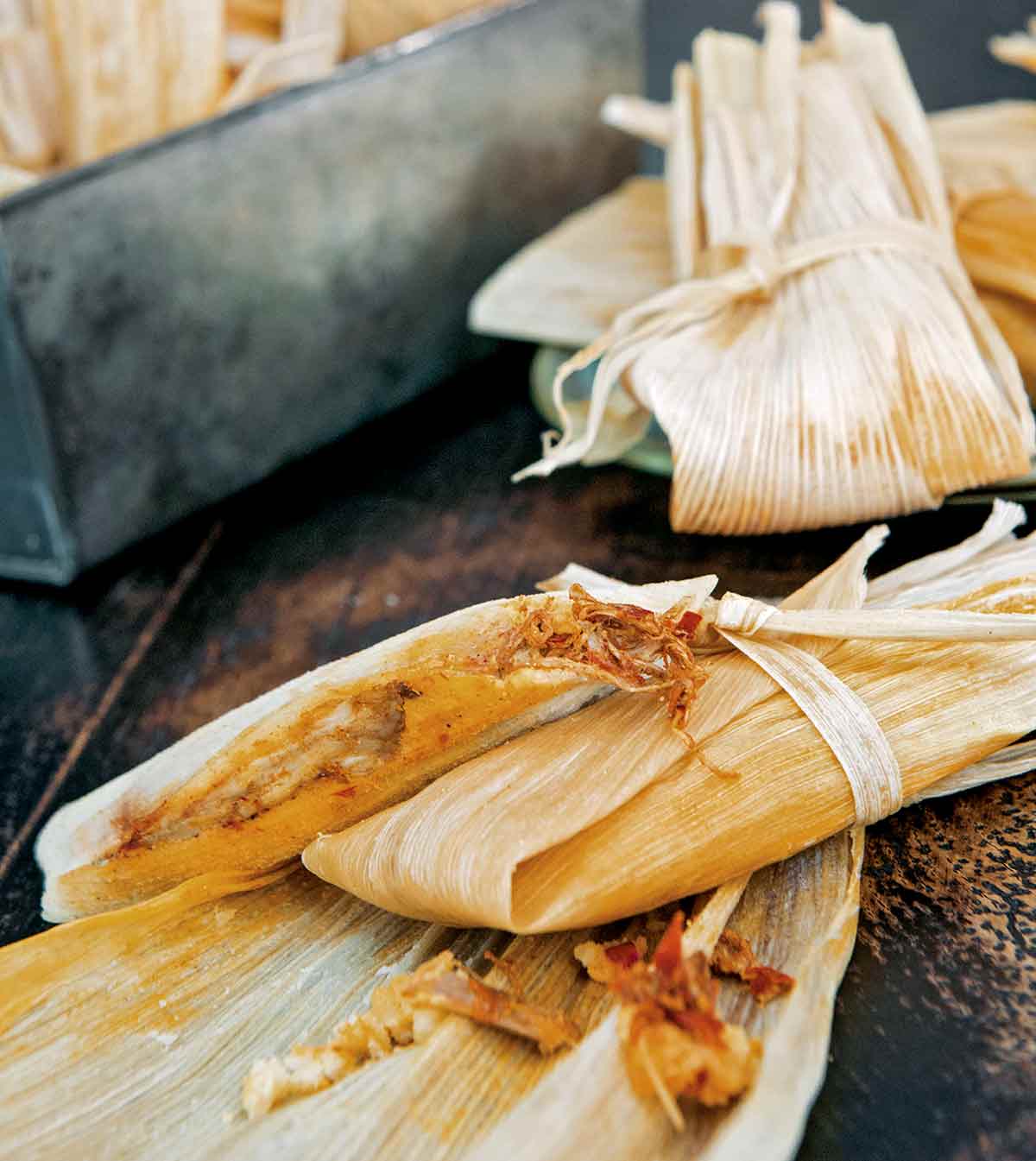 These red chile pork tamales are the real authentic Mexican deal. And they taste as though they were lovingly crafted by the loveliest abuela imaginable, crafted to be slightly spicy with pulled pork. Here's how to make them at home, step by step.
Recipe
This ancho chile soup recipe is made with a chile-spiked broth, queso fresco, avocado, sour cream, and fried tortilla strips.
Recipe
This chipotle maple barbecue sauce is made by slowly simmering crushed tomatoes, maple syrup, brown sugar, chipotle peppers, white vinegar, Worcestershire sauce, garlic cloves, and dry mustard. It's perfect on ribs, chicken, and pork.
Recipe
These ancho pork and potato tacos are a cheater's way to have tacos on the table in just 45 minutes by relying on spice-rubbed pork chops and tender potatoes wrapped in corn tortillas.
Recipe
This New Mexican red pork chili is made in the slow cooker using cubed pork butt, chili powder, broth, chipotle chiles, coffee, raisins, and cilantro. It's easy, set-it-and-forget-it comfort food.
Recipe
Chipotle mayonnaise will add a little smoky spice to your favorite everyday condiment. Honestly, you'll be smearing this ultra delicious and smoothly satisfying gorgeousness on everything.
Recipe
With this homemade chili powder in your pantry, you'll never need (or want!) the store-bought stuff again.
Recipe
© 2021 Leite's Culinaria. All rights reserved. All materials used with permission.