Pistachio Pound Cake
This pistachio pound cake with a confectioners sugar glaze is a dense, moist, nutty pound cake with a tight crumb that will satisfy any and all pistachio lovers. And it makes an ample amount so you'll have plenty to share. Although beware, it disappears quickly.
Recipe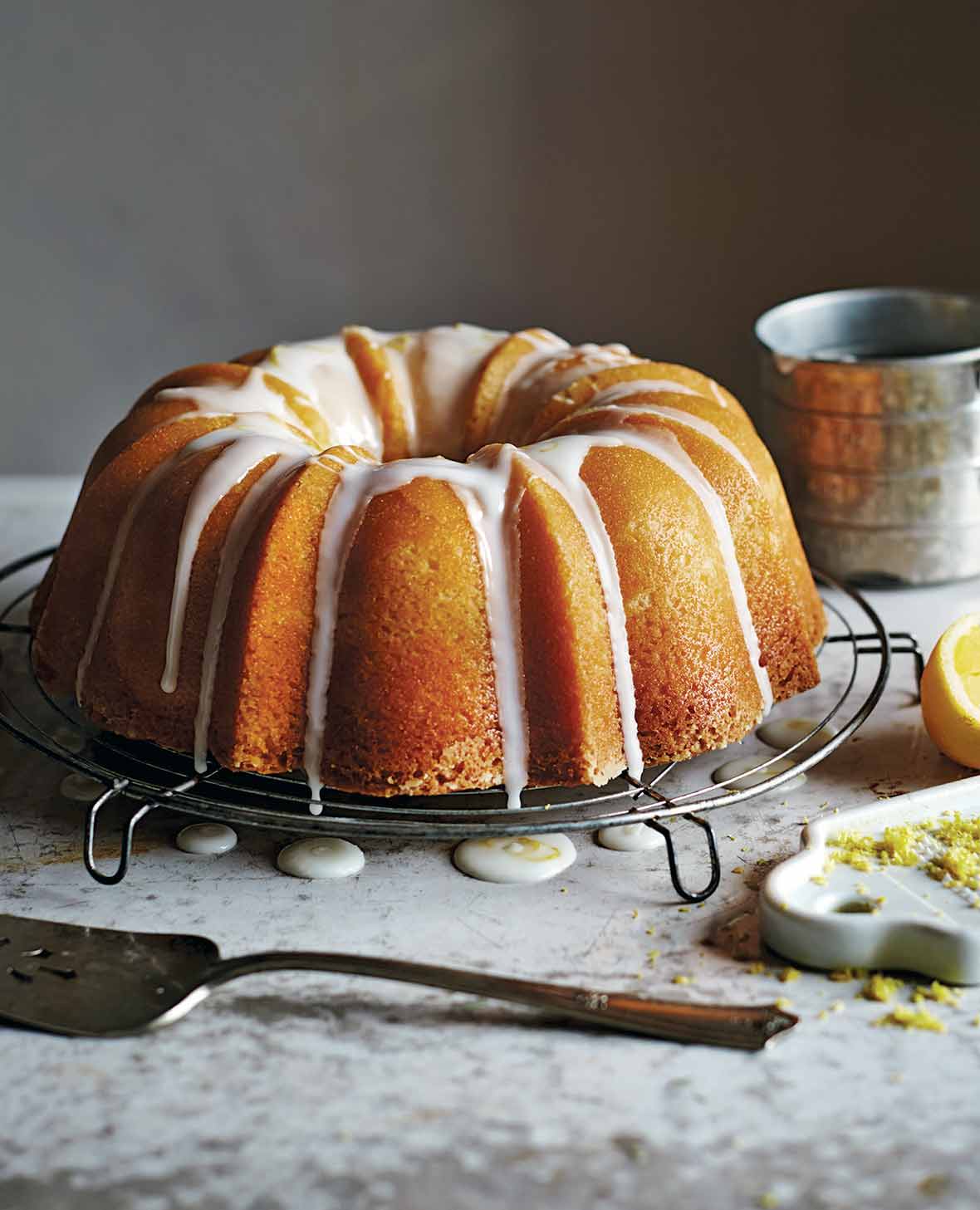 Lemon Pound Cake
This lemon pound cake is spectacularly easy to make from everyday ingredients. Using yogurt ensures the tender-crumbed cake remains moist and lends it a slight tang. Baking it in a Bundt pan ensures its appearance is as stunning as its taste.
Recipe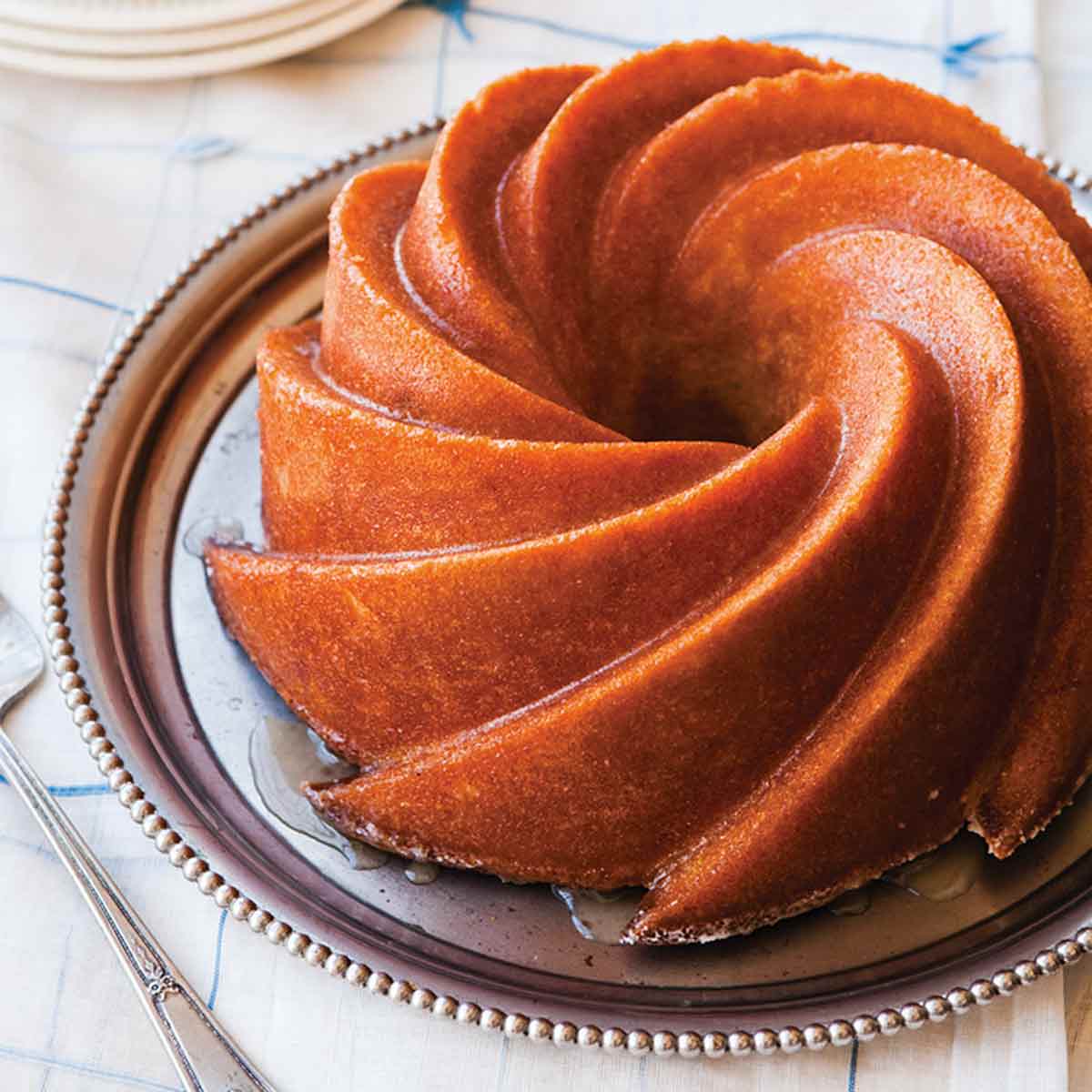 Kentucky Bourbon Cake
UPDATE: This Kentucky Bourbon Cake has people going so bonkers, we decided to publish it again just in time for the Kentucky Derby. This is the real deal, an authentic Southern recipe classic. It's much like a pound cake given its, er, obscene amount of butter and its tender, perfect crumb. And oh, baby, wait'll you taste the bourbon glaze.
Recipe
Vanilla Pound Cake
This vanilla pound cake from Virginia Willis is made with pantry staples of flour, sugar, butter, and eggs with the notable addition of vanilla bean seeds. It has a lovely, cakey, fine-crumbed texture and crisp edges. Pound cake perfection.
Recipe
Chocolate Bundt Cake
This chocolate Bundt cake is so tender and intensely chocolatey that you'll swoon–and so will everyone that you share it with. And don't even think about skipping that glaze, it's probably the very best part.
Recipe
Glazed Pumpkin Pound Cake
This glazed pumpkin pound cake has a moist, dense crumb that's not too sweet and aromatic with autumnal spices including cinnamon, ginger, nutmeg, and cloves. The glaze makes an already amazing cake even more over the top.
Recipe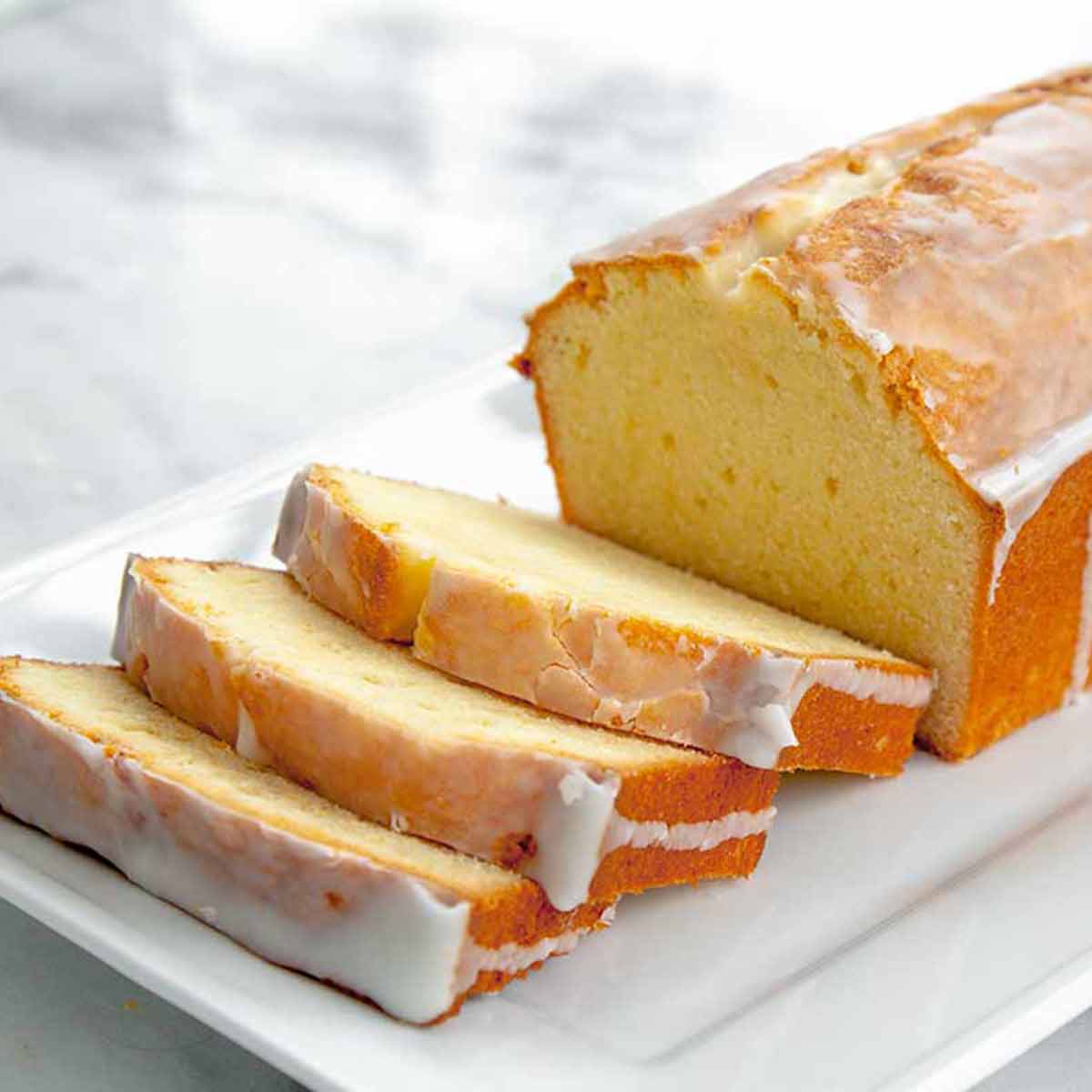 Cream Cheese Pound Cake
This cream cheese pound cake is everything you can imagine: delicious with a dense, tight, moist crumb and a puckery lemon glaze that's the perfect foil to all that richness.
Recipe
Apple Tea Cake
This apple tea cake is made with layers of apples and cinnamon encased in sweet cake and topped with a tart lemon drizzle. We're happily indulging at any time of the day.
Recipe
Blood Orange Swirl Pound Cake
This blood orange pound cake is a fantastic seasonal dessert. The buttery, rich cake is ribboned with a marmalade layer, steeped in a blood orange syrup, and topped with a light blood orange glaze. Irresistible.
Recipe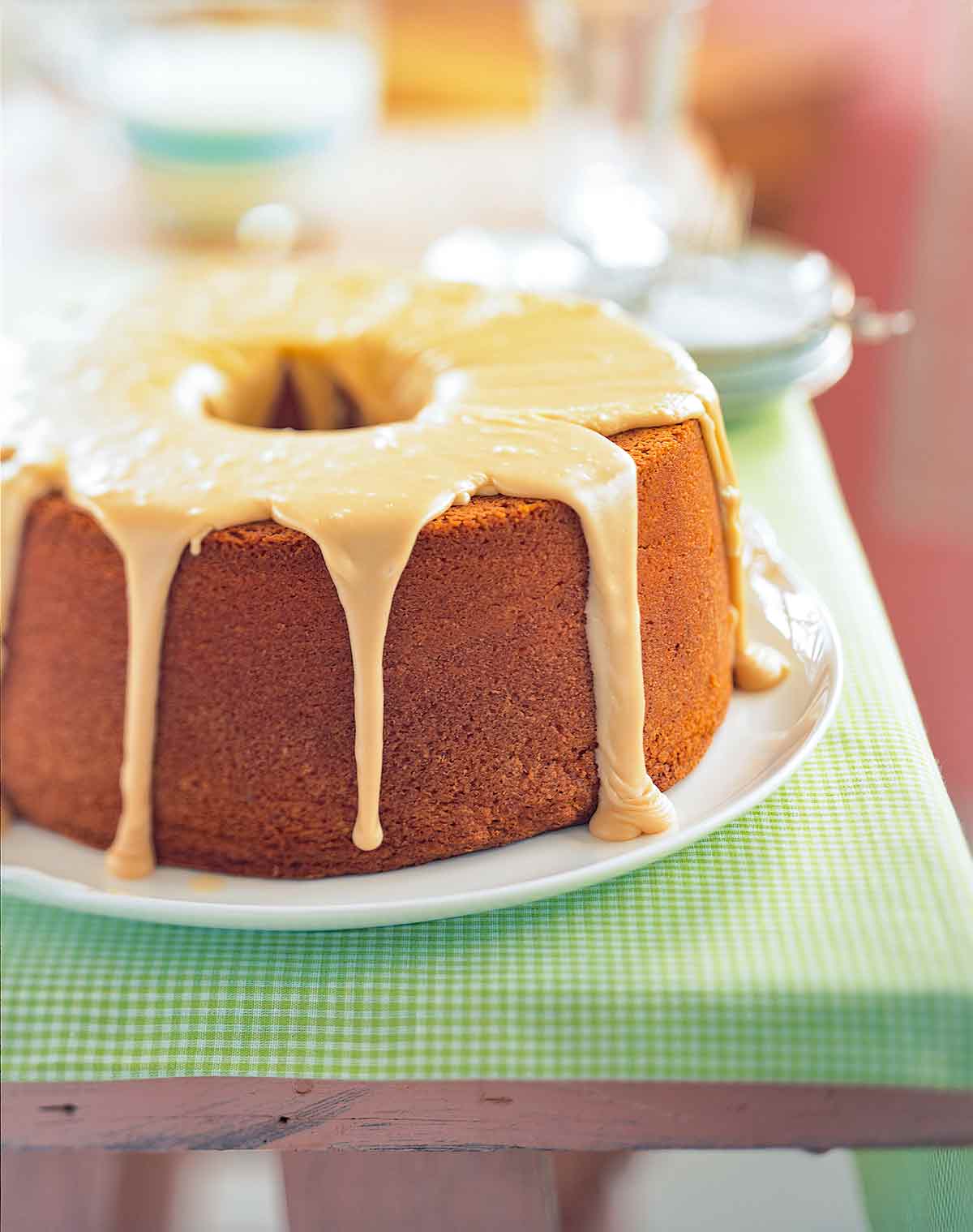 Brown Sugar Pound Cake
This brown sugar pound cake with caramel glaze is dense, rich, and incredibly sweet, as most things Southern tend to be.
Recipe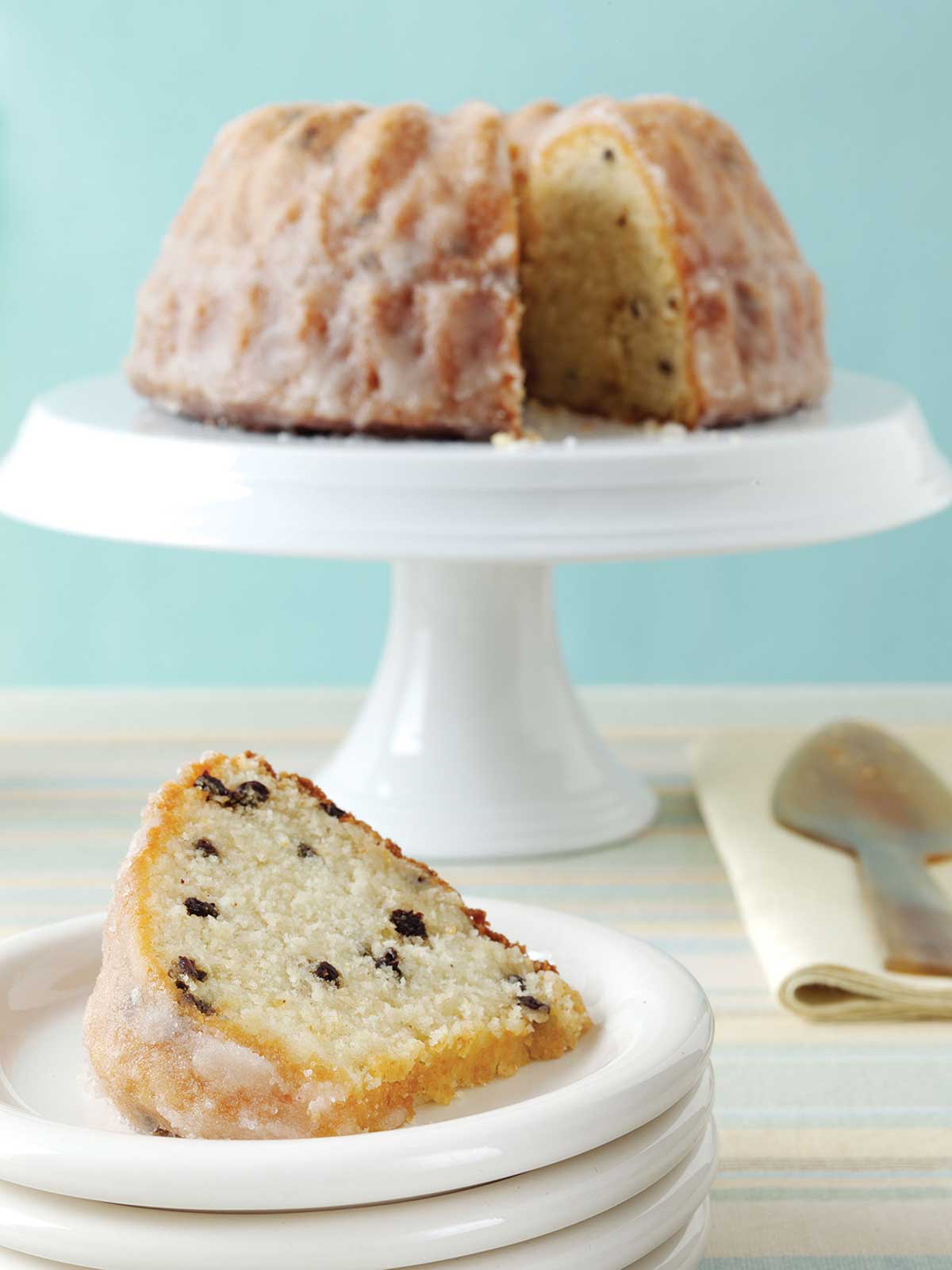 Eggnog Pound Cake
This eggnog pound cake, made with rum, nutmeg, eggnog, and studded with currants, is the perfect Christmas Bundt cake or hostess gift.
Recipe