Dr Pepper Glazed Ham
This Dr Pepper glazed ham calls for a spiraled ham to be brushed with Dr Pepper, brown sugar, orange juice, and Dijon mustard. The ham absorbs the spice characteristics of the soda to become absolutely delicious. Don't knock it till you try it.
Recipe
Glazed Ham
This glazed ham with brown sugar, pineapple, honey, mustard, and marmalade is a centerpiece-worthy baked ham that we adore for its good looks and classic taste. Easy as can be and impressive as heck. Best cured pork we've ever had.
Recipe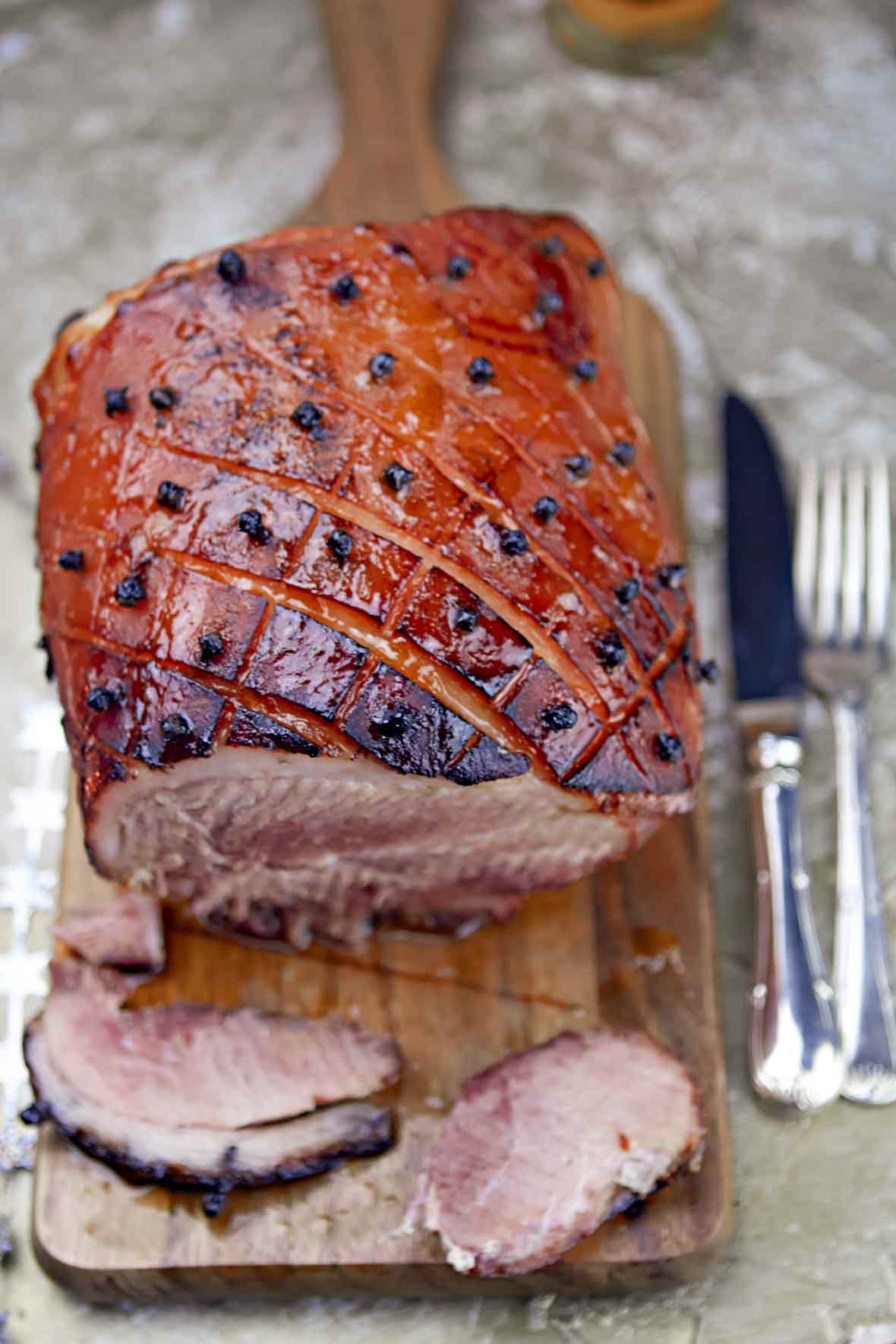 Root Beer-Glazed Ham
This root beer-glazed ham is made with a glaze of root beer, ketchup, brown sugar, and mustard for an easy yet impressive main course. Don't knock it until you've tried it.
Recipe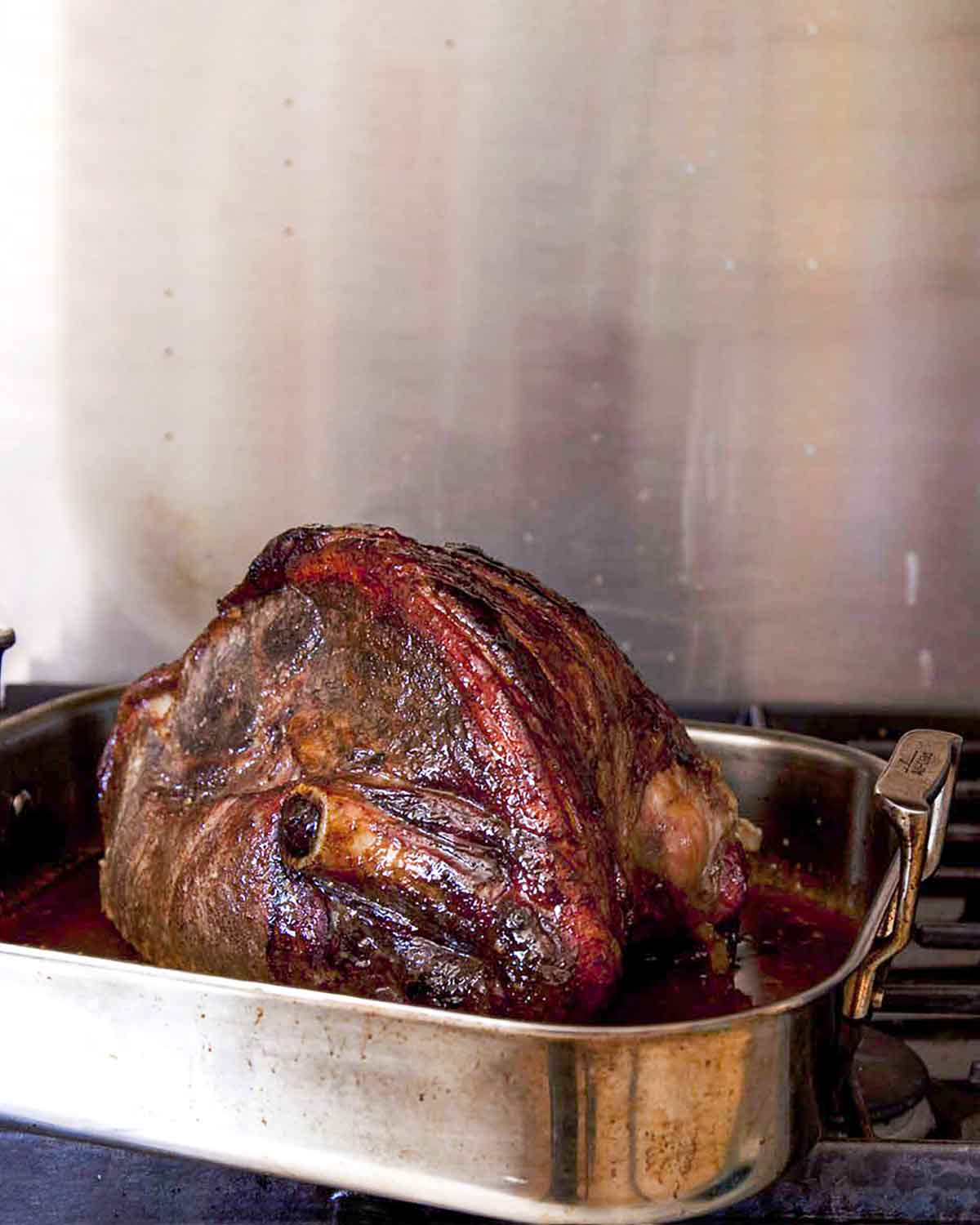 Roasted Fresh Ham with Maple-Spice Glaze
This roasted fresh ham with maple-spice glaze is slowly cooked and infused with flavors of cinnamon, allspice, cloves, nutmeg, and maple syrup. It's a centerpiece-worthy entree, perfect for any holiday gathering.
Recipe
Instant Pot Ham with Ginger Peach Glaze
This ham with ginger peach glaze is so tasty with its sweet and savory flavors. Save yourself some oven space (and a lot of time) and make this in your Instant Pot.
Recipe
Mustard-Glazed Ham
This mustard-glazed ham is covered with mustard, brown sugar, and maple syrup and is simple, subtle, and super impressive. And is perfect for Thanksgiving, Christmas, Easter, and any other holiday dinner (or insatiable pork craving).
Recipe
Baked Country Ham
The flavor of this gorgeous ham is powerfully porky, deliciously robust, minerally, and deep, and it's perfectly complemented by the cinnamon and cloves in glaze.
Recipe