This glazed ham with brown sugar, pineapple, honey, marmalade, and mustard is a centerpiece-worthy baked ham that we adore for it's good looks and classic taste. Easy as can be and impressive as heck.
Plonk this glazed ham on your holiday table and then step back, listen to the gasps and oohs and aahs, accept accolades, and watch it disappear. The innate ham-iness is the baked ham's dominant flavor, and its easy assembly is a large part of its appeal, but the hints of pineapple, marmalade, and mustard certainly don't do it any wrong. Quite the contrary, actually. Most people who've tried this have declared it the best ham ever. Sorta makes you want to see what all the fuss is about, eh? Originally published March 25, 2015.–Renee Schettler Rossi
How To Choose A Ham
Let's be honest, shall we? It can be intimidating to step up to the butcher counter and be confronted with countless different types of ham. Spiral-sliced. Smoked. Cured. Uncured. With natural juices. Water added. It's enough to make you want to just walk away and order Chinese for Christmas dinner.
Here's the thing. You can't go that wrong. Most hams that you find shrink-wrapped at the supermarket are already cooked. Which means they just require warming through. And that in turn means almost anything you buy will get the job done without making anyone sick. Which is a pretty darn good place to start. As for the rest of the words on the package, once you grasp a command of them, they simply help you discern what you want or don't want in the ham if you're sorta picky about what you put on your table. Here's what you need to know:
Ham. Ham With Natural Juices. Ham With Water Added. Ham and Water Product.
Ideally, you want to buy "ham." Not "ham with natural juices." Not "ham with water added." And definitely not "ham and water product." These are the different phrases you're going to encounter as you look at supermarket hams. Opt for ham whenever you can. The rest just add water and, in most instances, salt. This adversely affects the taste and texture of the ham. It also has an unpleasant effect on your pocketbook as you're essentially paying for additives, not ham.
Spiral-Sliced
Many hams come already sliced, which is typically referred to as "spiral-sliced" on packaging. Spiral-sliced often refers to bone-in hams, which tend to retain more flavor and moisture than boneless hams, which sometimes tend to take on a little something of a processed ham look and feel. There's a slightly higher tendency for a spiral-sliced bone-in ham to dry out in the oven before serving than a bone-in ham that's not already sliced. The trade-off is the spiral-sliced is a nice thing if you're terrified of the spectacle of you standing in front of guests trying to gracefully hack your way around the bone come carving time. Up to you.
Smoked
Most supermarket hams have been smoked, which imbues the meat with a subtle or not-so-subtle flavor. Take a look at the label to see what kind of wood chips were used. Hickory is going to impart a more pronounced and bolder smokiness than applewood.
Glazed
If you're holding a printout of this recipe for glazed ham in your hand as you stand at the butcher counter, then you want to purchase a ham that doesn't already come slathered or injected or glazed with honey or maple. Reason being you don't want the flavors of the recipe that you're going to slather all over the outside of the ham competing with the flavor that's already been injected into the ham. You also don't want to double up on the glazes and injections because that could get pretty darn sweet.
How Big A Ham To Buy
Figure about 1/2 pound per person. Slightly more if it's a bone-in ham. Slightly less if it's a boneless ham. And, natch, allow for more if you're big into leftovers.
Glazed Ham
Quick Glance
15 M
2 H, 30 M

Serves 8 to 12
Print Recipe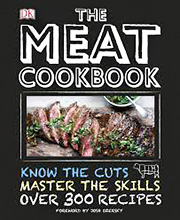 Ingredients
One (4 1/2-pound) smoked boneless ham

3 heaping tablespoons marmalade (smooth, not chunky)

2 tablespoons pineapple juice

1 tablespoon honey

1 heaping tablespoon light brown sugar

2 tablespoons whole-grain mustard

Sea salt and freshly ground black pepper
Directions
1. Preheat the oven to 325°F (160°C).

2. Place the ham, skin-side up, on a wire rack placed in a large roasting pan. Pour enough water into the pan to reach a depth of 1 inch (3 centimeters). Cover the ham and pan tightly with foil and crimp the edges to ensure that no steam escapes. Slide the shiny metal behemoth into the oven and roast for 2 hours.

3. Meanwhile, combine the marmalade, pineapple juice, honey, brown sugar, and mustard in a small saucepan over medium heat. Bring to a boil and then reduce the heat to a simmer and cook until thickened, 5 to 7 minutes. Remove the pan from the heat and season with salt and pepper to taste.

4. Remove the ham and pan from the oven. Crank the oven temperature to 400°F (200°C). While the oven preheats, take a careful look at your ham. If the skin hasn't already been removed, you'll need to do that with a sharp knife, being careful to leave a thin layer of fat. [Editor's Note: Chances are, if you bought your ham in the U.S., the skin will have been removed.] Using the tip of your sharp knife, carefully cut a crisscross pattern in the fat. The ham will be quite hot so be careful.

5. Brush some of the marmalade glaze over the ham. Return the ham and pan to the oven and roast, uncovered and brushing with the glaze every 10 minutes, until the surface of the ham is brown and crisp, about 30 minutes more. Remove the ham and pan from the oven and let rest for a few minutes. Thinly slice the ham and serve warm or at room temperature.
Glazed Ham Recipe © 2014 Nichola Fletcher. Photo © 2014 DK Publishing. All rights reserved. All recipes and photos used with permission of the publisher.
If you make this recipe, snap a photo and hashtag it #LeitesCulinaria. We'd love to see your creations on Instagram, Facebook, and Twitter.