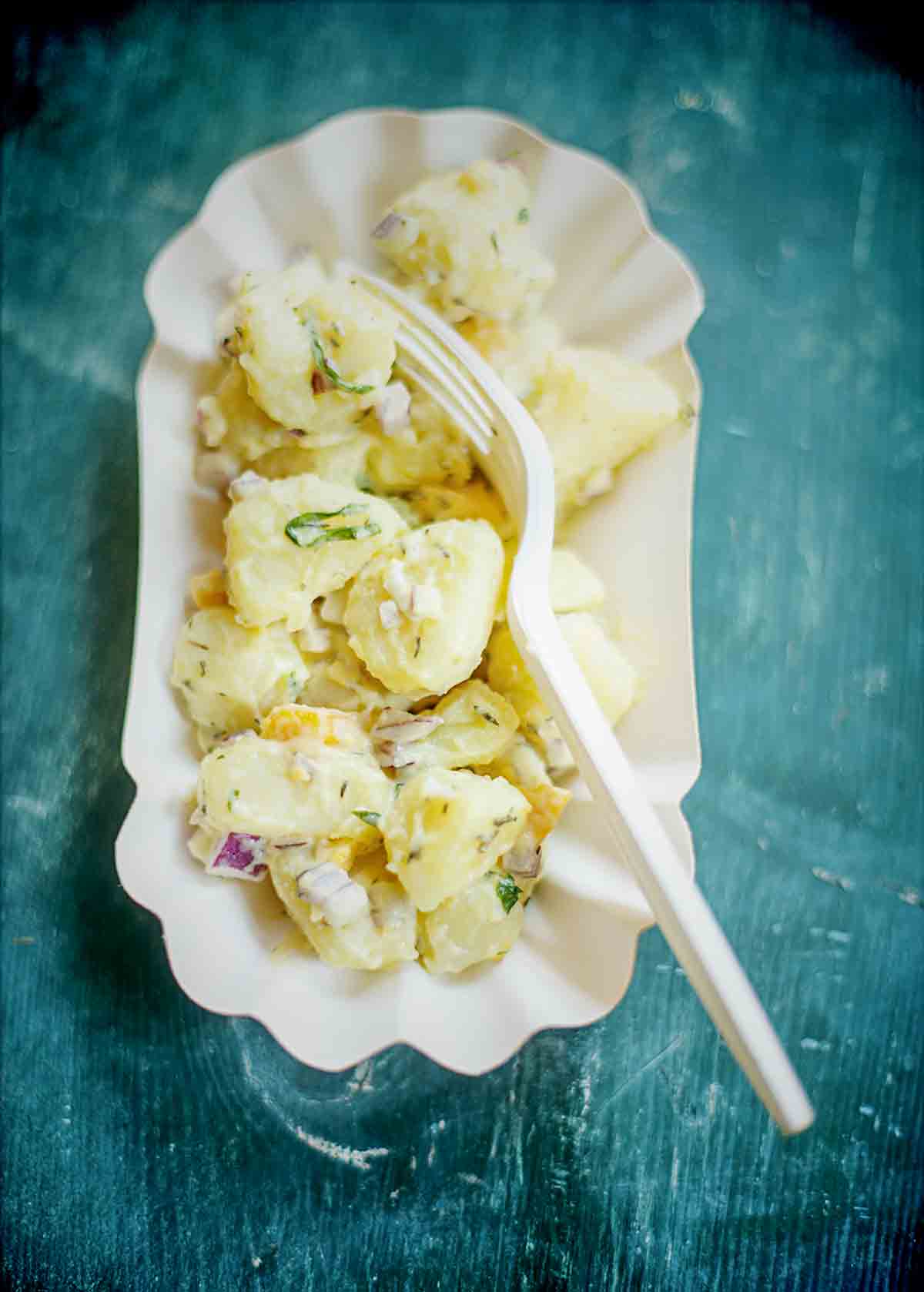 Easy Potato Salad
This easy potato salad is made with everyday ingredients like potatoes, mayonnaise, hard-boiled eggs, cider vinegar, red onion, and herbs. It is an easy and classic summer side dish that's perfect for cookouts, barbecues, and picnics.
Recipe
Southern Potato Salad with Duke's Mayo
If you're going to make a Southern-style potato salad, it needs to contain several things. Vidalia onions, Spanish olives, hard-cooked eggs, parsley, and always Duke's mayo.
Recipe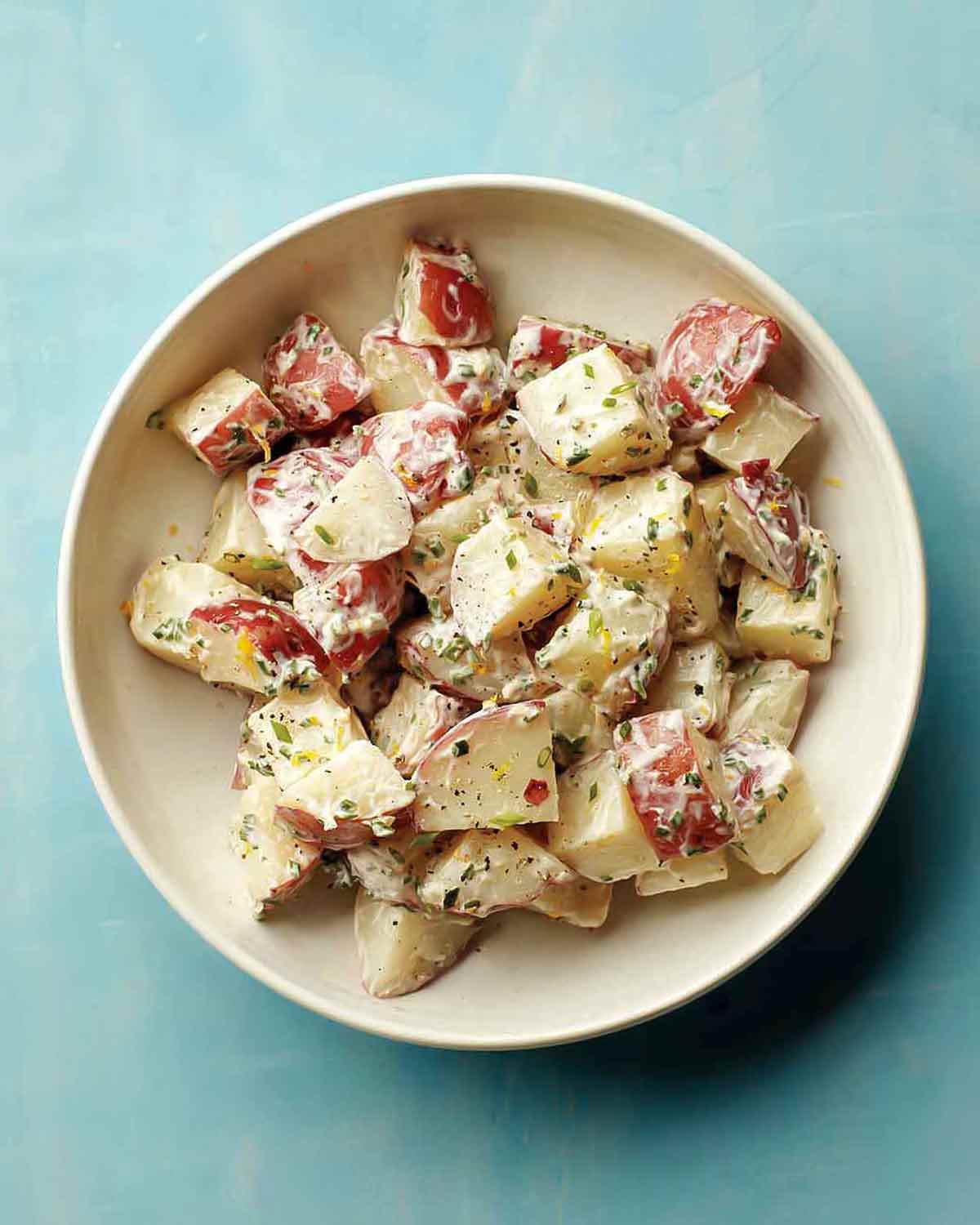 Crème Fraîche Potato Salad
Solid boiling potatoes are best for this recipe. I prefer to use slightly nutty Charlottes but small potatoes with red skin are also good.
Recipe
Mustard Potato Salad with Celery
Potato salad with mustard and celery is a brighter version of those mayo-soaked sides you might be familiar with. White balsamic and white wine vinegar, along with grainy and Dijon mustards bring a welcome freshness that's unlike the stodgy potato salads of the past.
Recipe
German Potato Salad
This German potato salad is made with a hot, tangy vinegar dressing and loaded with crisp bacon. Served warm, it's unbelievably good and there's no mayo in sight.
Recipe
French Potato Salad
This French potato salad with green beans skips the mayo but retains a creamy texture thanks to a tangy Dijon vinaigrette and soft-boiled eggs whose runny yolks spill into the salad to form an unparalleled richness.
Recipe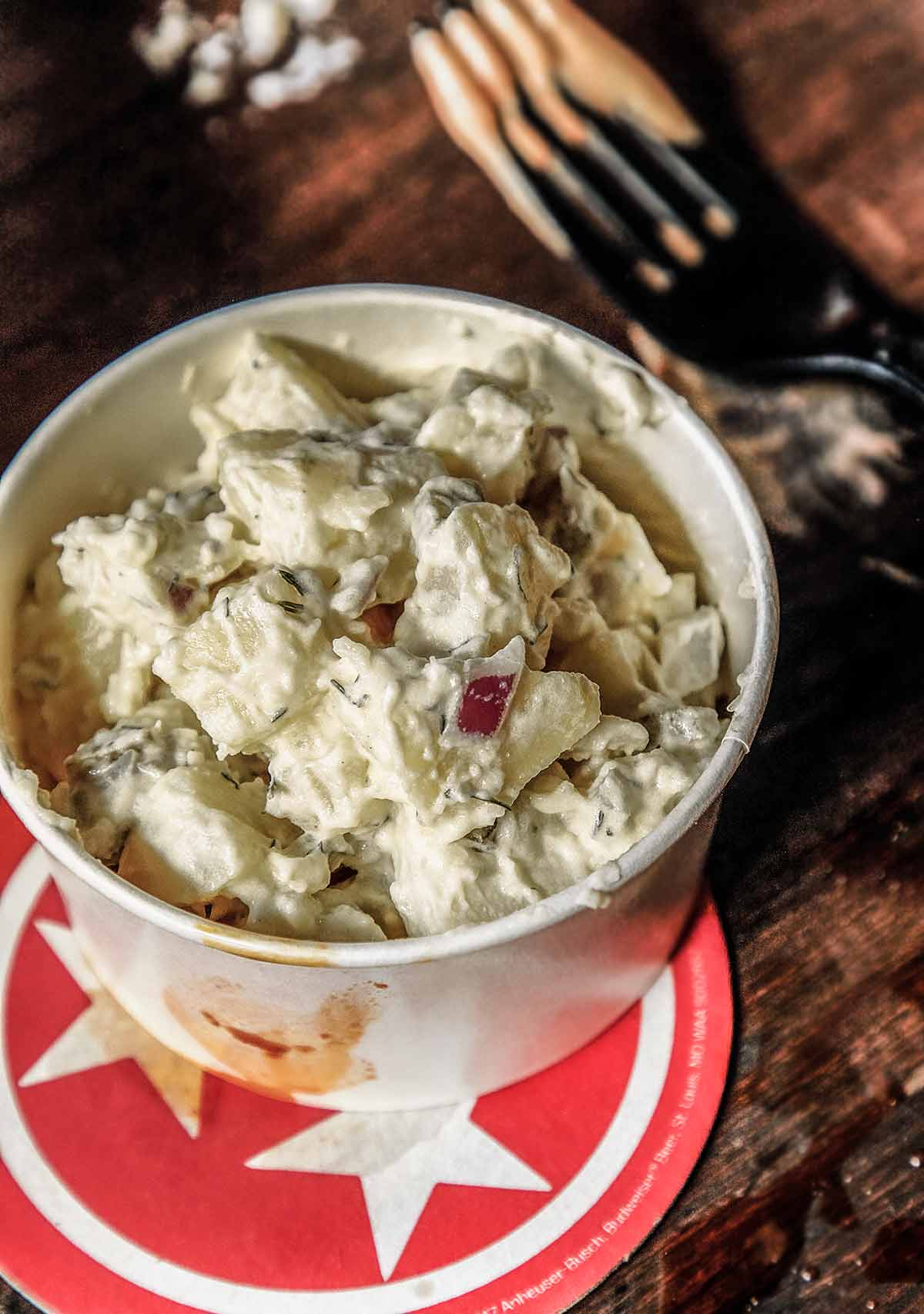 Potato Salad with Apples
This potato salad with apples has everything a stellar potato salad should have, including a creamy Dijon-mayonnaise dressing, crunchy pickles, and a few pleasant surprises, including tart green apple and fresh dill.
Recipe
Potato Salad with Sweet Pickle Relish
This potato salad is a little sweet, a little tangy, and a whole lot of creamy. Just like the kind you grew up with.
Recipe
Warm Potato Salad with Basil Vinaigrette
A summer potato salad couldn't be easier. Warm baby red potatoes are drizzled with a basil-packed dressing made with garlic, vinegar, and mustard.
Recipe
Potato Salad with Corn, Tomatoes, and a Basil Dressing
This potato salad with corn, tomatoes, and a basil dressing isn't your typical picnic fare. Loaded with summer's best veggies, it gets topped with a truly tasty dressing that goes particularly well with the cherry tomatoes.
Recipe