This classic cannoli is a traditional Italian dessert made with crisp homemade shells filled with a mix of ricotta, sugar, cream, and chocolate chips.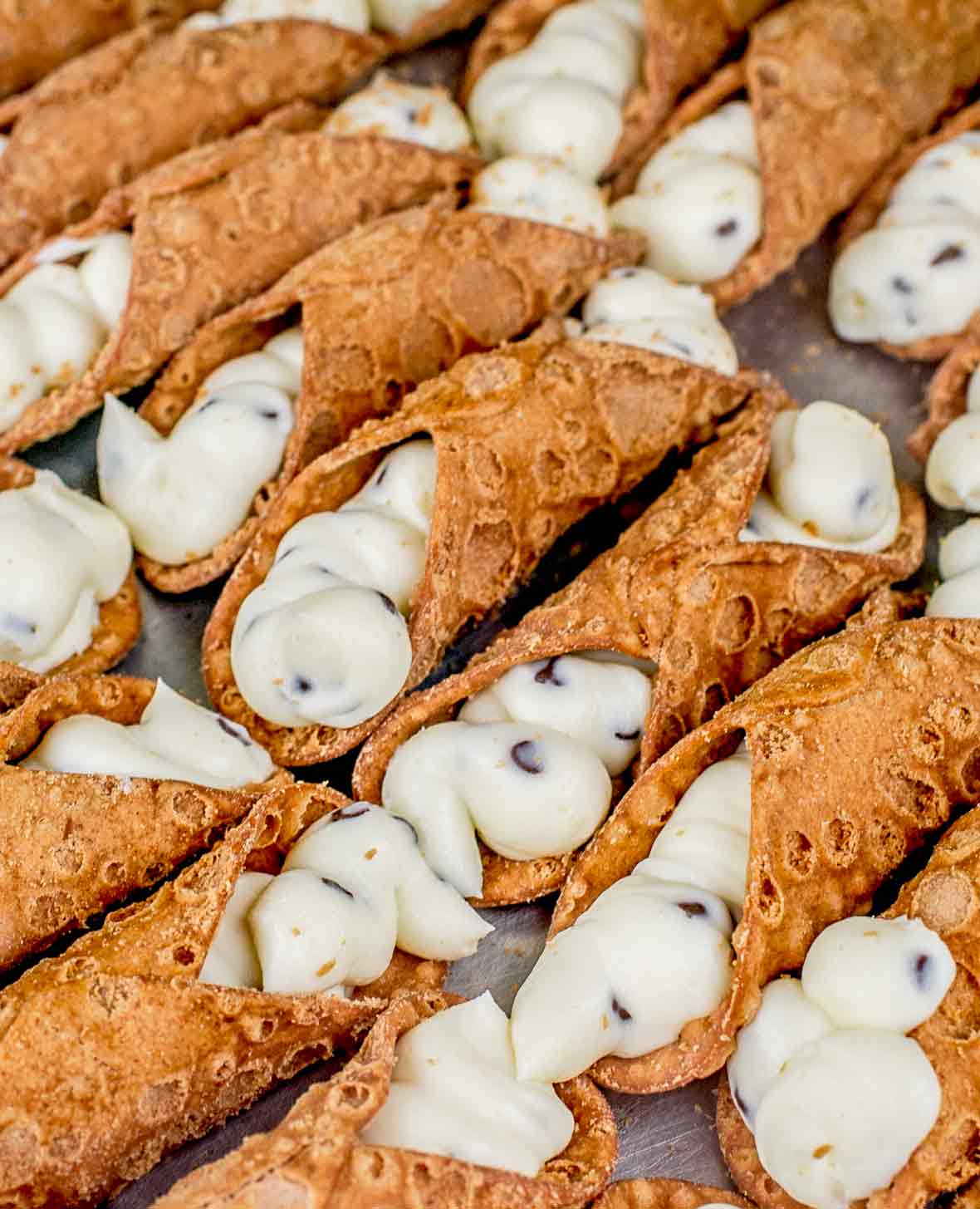 All we know about this cannoli recipe is that the author's father opened his own pastry shop in 1961 after working for several years at DeLillo's, located on 187th Street in the Italian section in the Bronx. We can only assume the recipe below is based on the cannoli sold at that shop. Based on our experience with this recipe, we can also assume that the lines went out the door for the cannoli. Originally published August 24, 2004. –Renee Schettler Rossi
Classic Cannoli
Quick Glance
45 M
45 M

Makes about 20 cannoli
Special Equipment: Cannoli cutter (an oval-shaped cookie cutter); cannoli rod
Print Recipe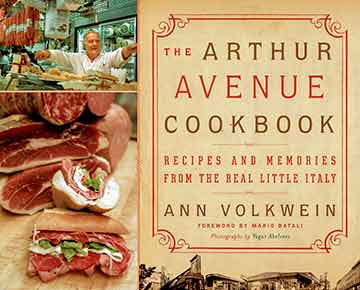 Ingredients
For the cannoli shells

Oil, for deep frying

2 cups cake flour

1 cup all-purpose flour

1/4 cup granulated sugar

8 tablespoons lard

1 tablespoon rum

1 tablespoon honey

Pinch salt

1/2 teaspoon ground cinnamon

1 large egg

1 to 2 tablespoons cold water

Egg wash (2 eggs whisked with 2 tablespoons water)

For the cannoli filling

1 pound dry ricotta (impastata) or buy good-quality ricotta, line a strainer with cheesecloth, place the cheese in it, and drain overnight or a full day

1/2 cup granulated sugar

1/4 teaspoon ground cinnamon

1/4 cup mini chocolate chips or finely chopped chocolate

Confectioners' sugar, for dusting
Directions
Make the cannoli shells

1. Heat the oil in your deep fryer to 320° F (160°C).

2. With a mixer, combine the cake flour, all-purpose flour, granulated sugar, lard, rum, honey, salt, cinnamon, egg, and just enough water so that it attains a dough-like consistency. (The amount of water you need to add will vary according to the outside temperature and humidity.)

3. Roll the dough to the thickness of pasta (which is about 1/4 inch. Using a cannoli cutter (an oval-shaped cookie cutter), cut out as many cannoli as you can. Arrange several cannoli ovals in a row and place a cannoli rod down the center. Flip the cannoli up and over, sealing the edges where they meet by lightly brushing the dough with egg wash and pressing so the edges adhere.

4. Deep fry the cannoli shells, being careful not to crowd the oil, until golden brown, about 3 minutes. Slip them off the cannoli tube and let cool completely.

Make the cannoli filling

5. Combine the ricotta, granulated sugar, cinnamon, and chocolate.

Assemble the cannoli

6. Using a large-tip pastry bag, pipe the ricotta mixture into the cooled cannoli. Sprinkled with confectioners' sugar and serve.
Classic Cannoli Recipe © 2004 Jerome Reguso. Photo © 2015 Jazz Guy. All rights reserved. All recipes and photos used with permission of the publisher.
If you make this recipe, snap a photo and hashtag it #LeitesCulinaria. We'd love to see your creations on Instagram, Facebook, and Twitter.