Our list of swanky holiday side dishes will help you to find the perfect pairings for the showstopping main that you've worked so hard on. Glam gratins, bewitching Brussels sprouts, classic cauliflower, and even more sophisticated sides await.
This gratin takes the best flavors of French onion soup–melty cheese and caramelized onions–and pairs them with potatoes, mushrooms, garlic, and thyme for one helluva great side dish that will have you licking the spoon–even when guests are looking. It's that good!
Recipe
These caramelized shallots are made by roasting shallots low and slow in butter, sugar, and vinegar until softened and sweet and tangy. An exceptional and impressive side dish for any occasion.
Recipe
Rosemary buns with olive oil are made with just a handful of ingredients and bake up with a golden crust and chewy interior. Flavored with olive oil and then sprinkled with rosemary and sea salt, they make a perfect snack.
Recipe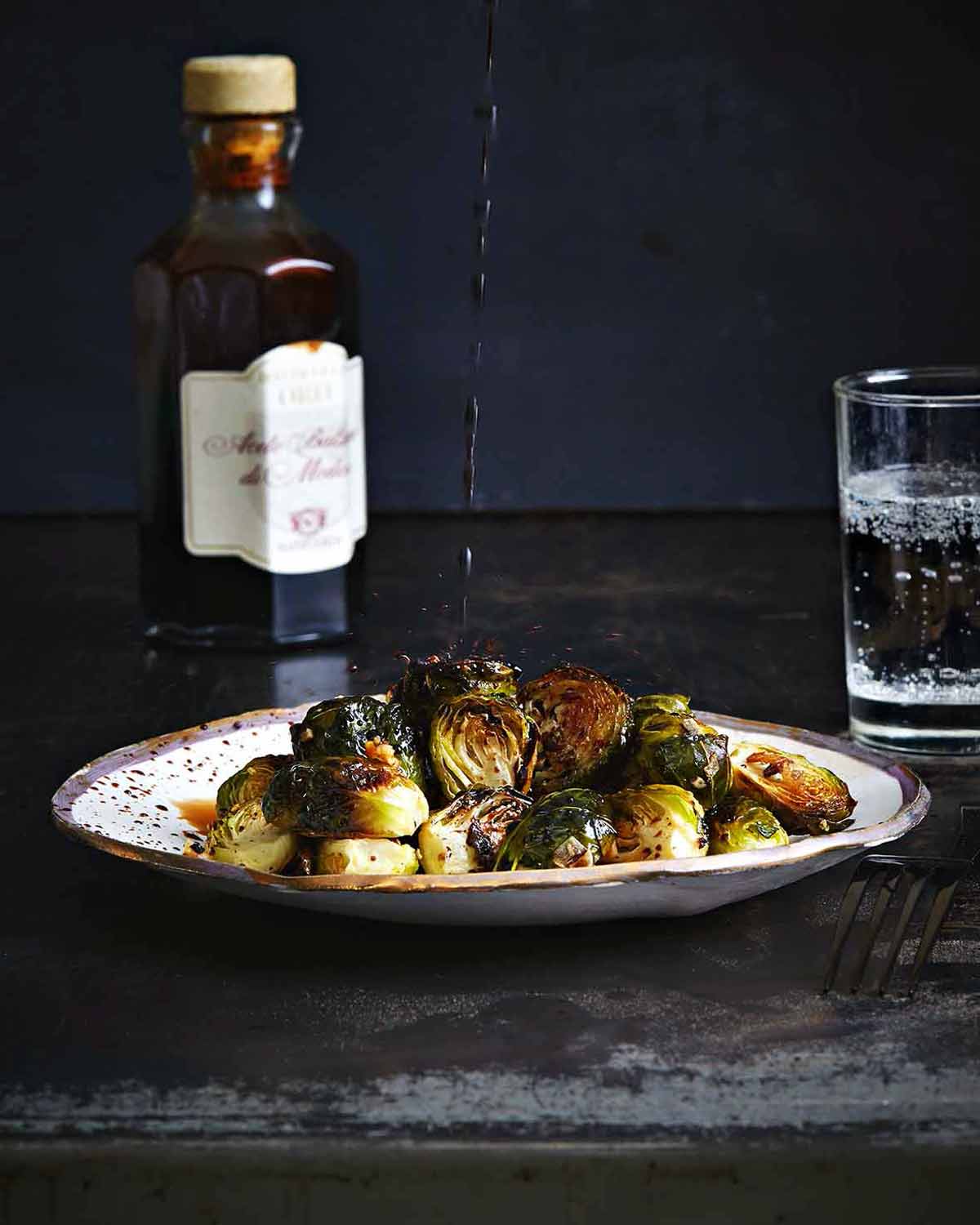 These balsamic Brussels sprouts are first roasted in the oven with olive oil, salt, and pepper and then doused (ok, maybe judiciously drizzled) with balsamic vinegar.
Recipe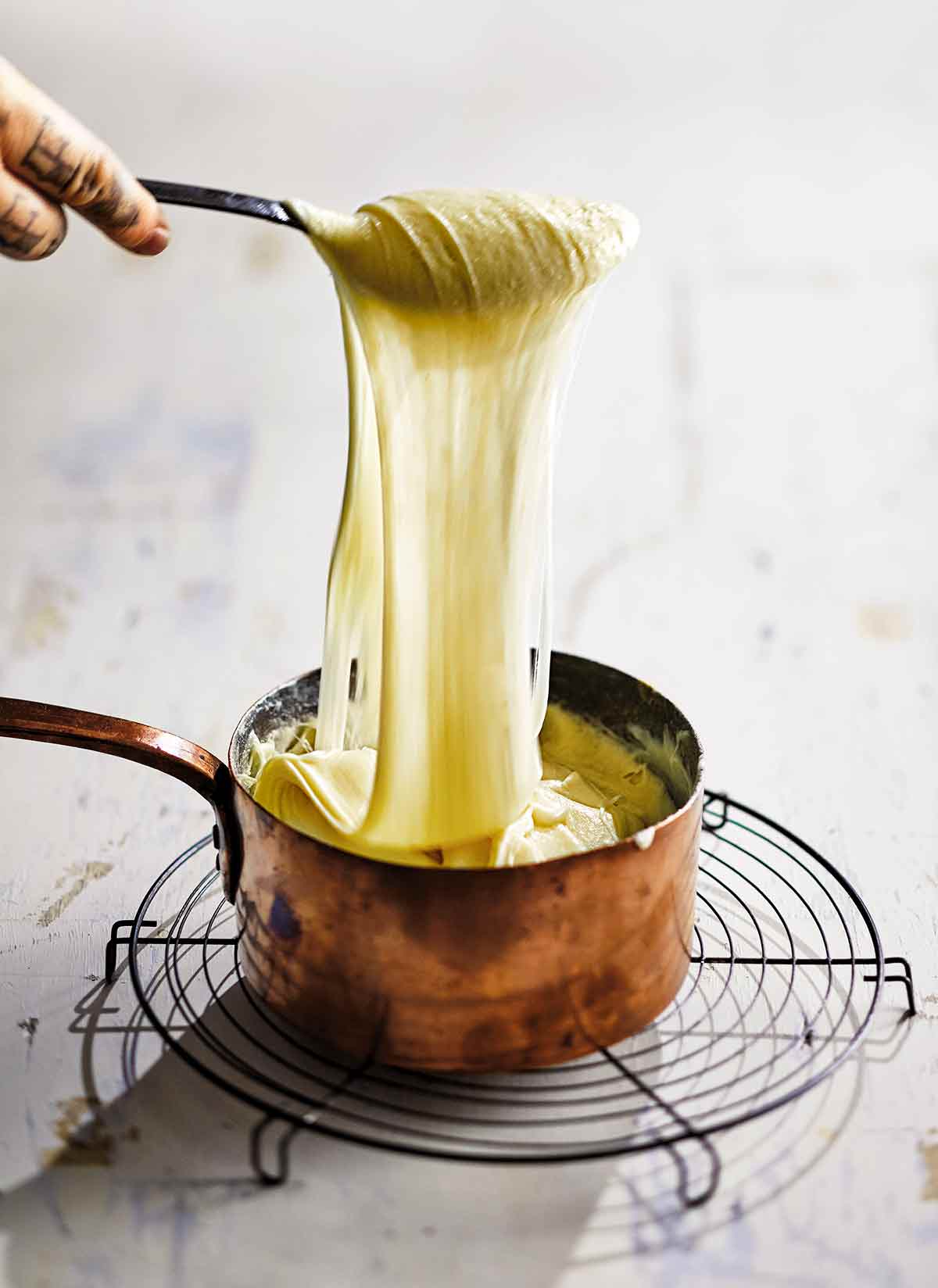 These aligot potatoes, made with creamy mashed potatoes, cheese curds, and mozzarella cheese, are the richest, cheesiest, and most comforting potatoes we've ever tried.
Recipe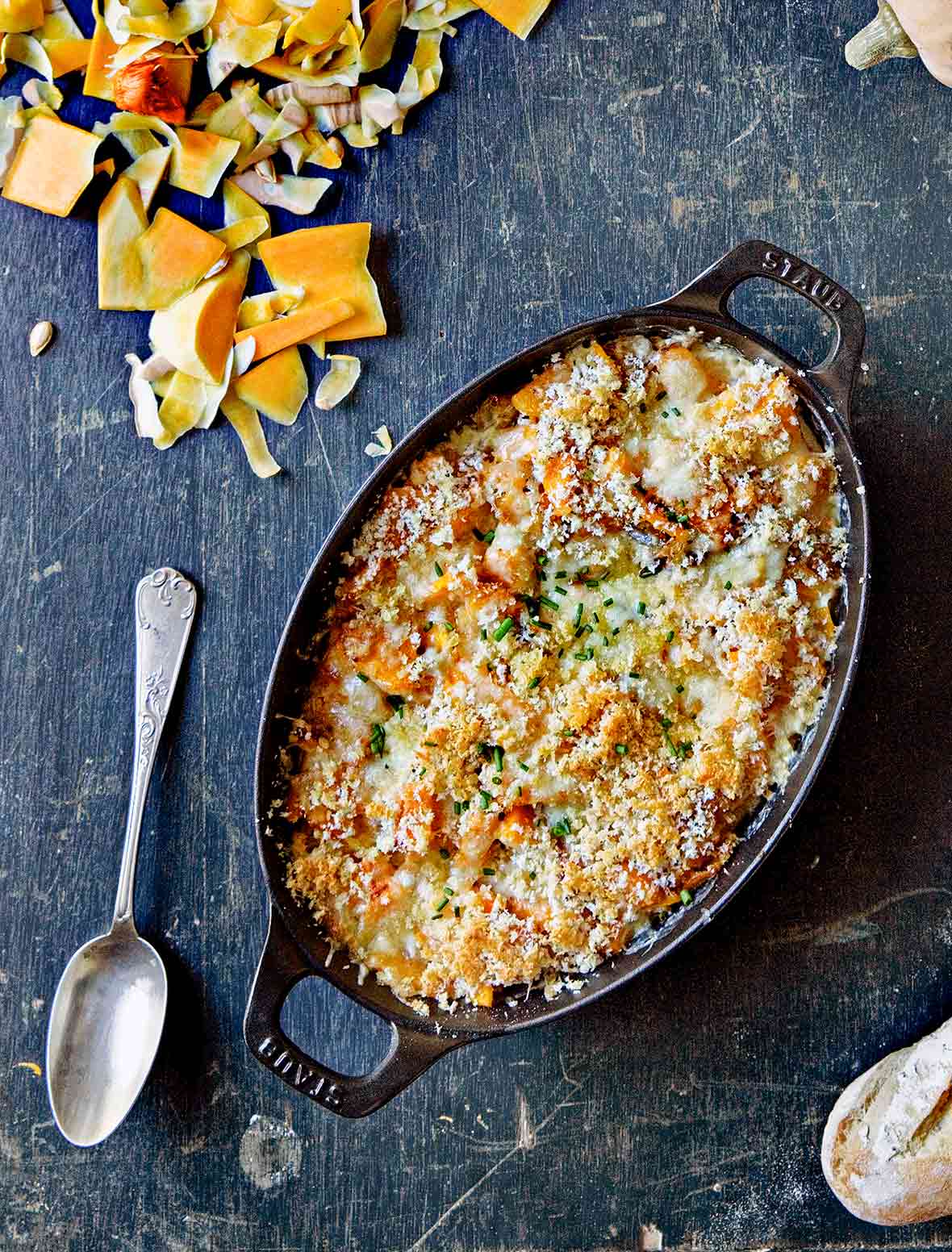 This butternut squash gratin is a lot like like a scalloped potato casserole except it's made with winter squash instead of spuds along with onions, garlic, butter, heavy cream, cheese, and bread crumbs. A simple–and simply elegant–side for Thanksgiving as well as a random weeknight.
Recipe
This broccoli rabe with balsamic brown butter is a quick and easy side dish made with tender broccoli rabe that is drizzled with a buttery balsamic sauce. Perfect for your weeknight repertoire.
Recipe
Baked mushrooms, broken bread is a simple yet sophisticated side that's inspired by two enduring entertaining icons—stuffed mushrooms and Thanksgiving stuffing—and ends up someplace in between.
Recipe
This fennel baked in cream is a gratin baked with Parmesan that's rich, cream, and easy to make by baking wedges of fennel in heavy cream. Simple, elegant, and surprisingly irresistible.
Recipe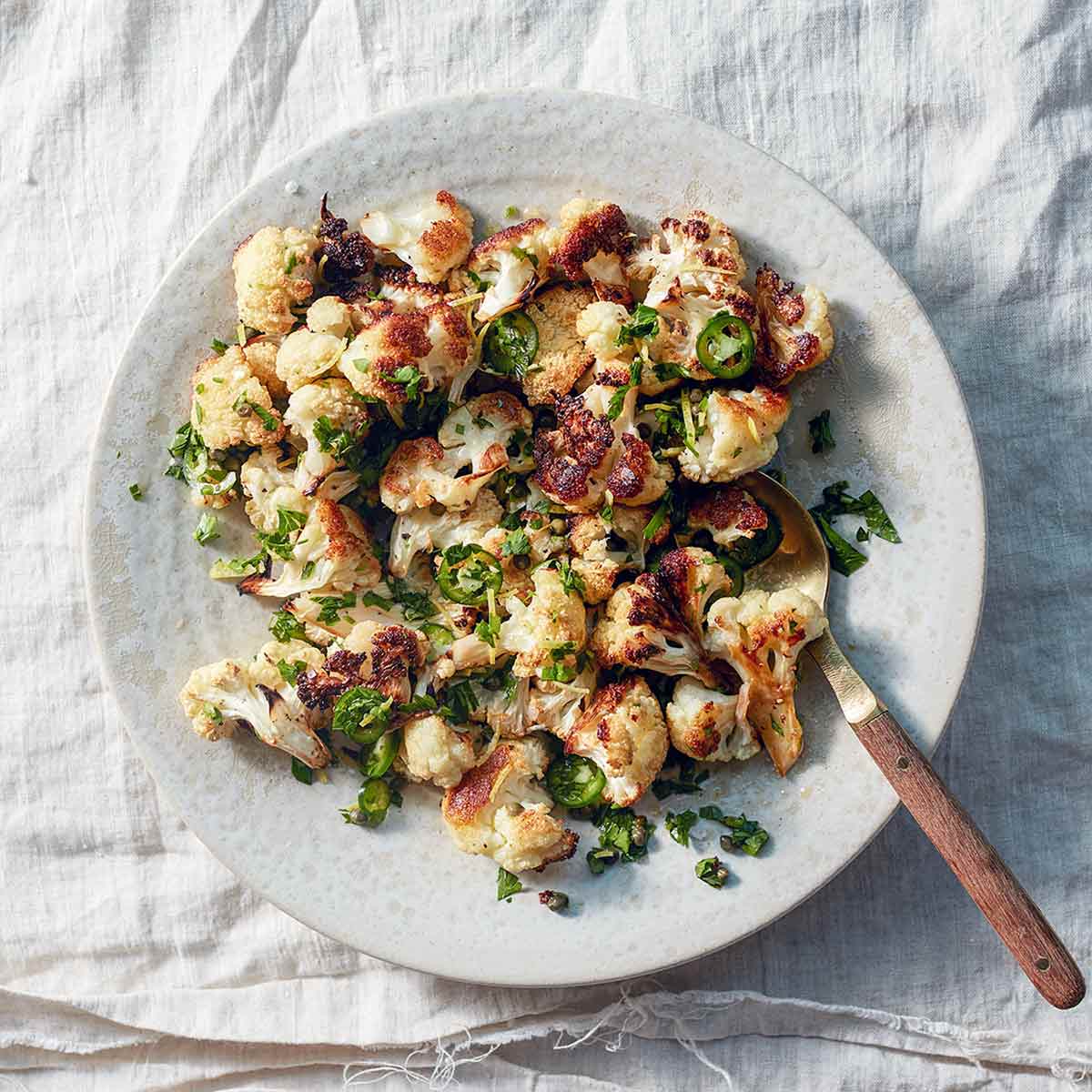 Roasted cauliflower has been the darling of the veggie world for a while. But this version goes beyond with jalapeno peppers, capers, lemon zest, and parsley. Think of it as roasted cauliflower 2.0.
Recipe
Walnut, fennel, and pomegranate salad is a jewel-toned beauty that makes a colorful statement. This winter salad combines bitter lettuce, fennel, walnuts, fresh dill, hard sheep's cheese, and tangy pomegranates with a light olive oil and lemon dressing. And it's just as tasty as it is pretty.
Recipe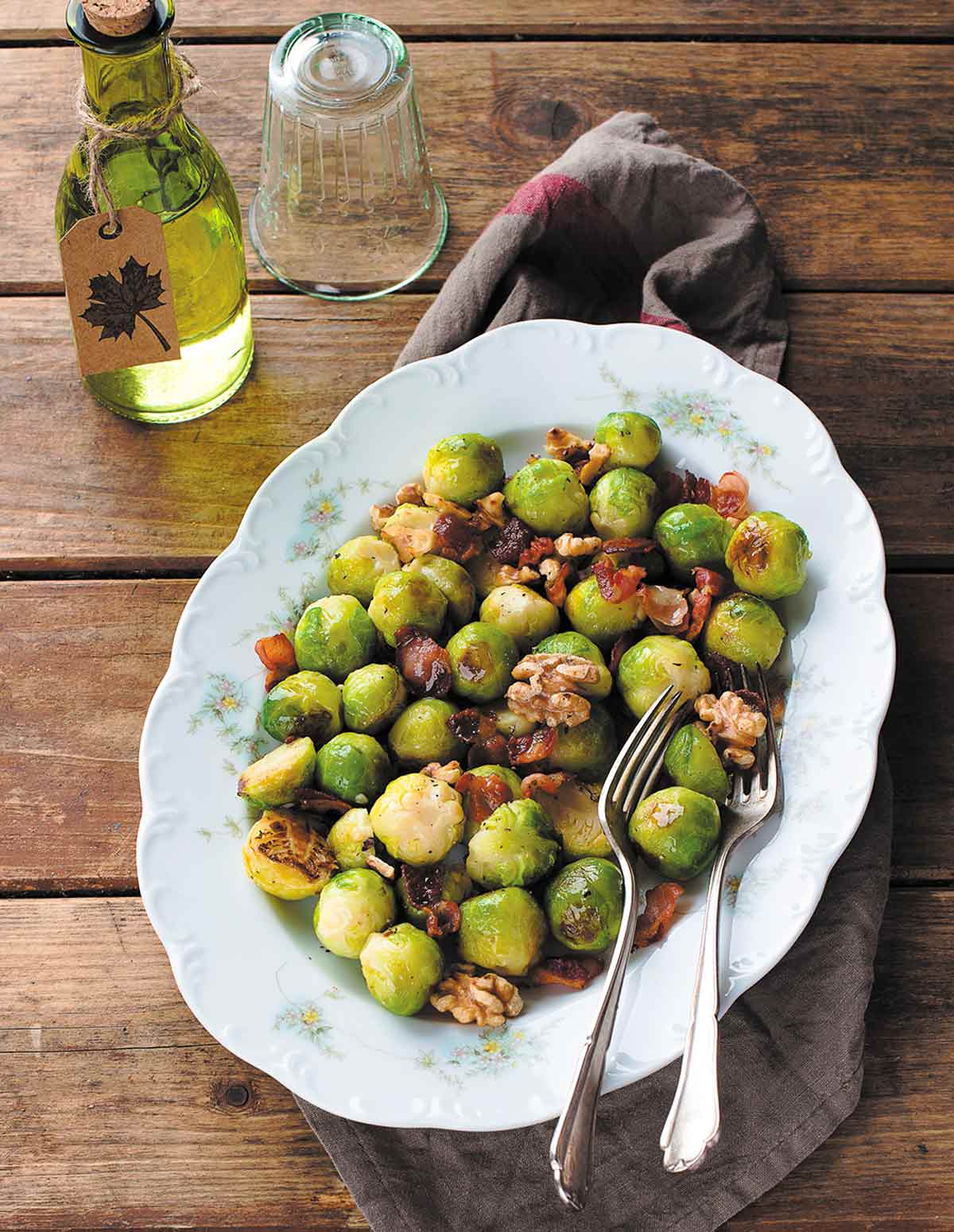 Feel free to prepare your Brussels sprouts on the stovetop if you prefer. Just pan fry the veggies and meat in olive oil over high heat until crispy, then toss with the nuts to finish.
Recipe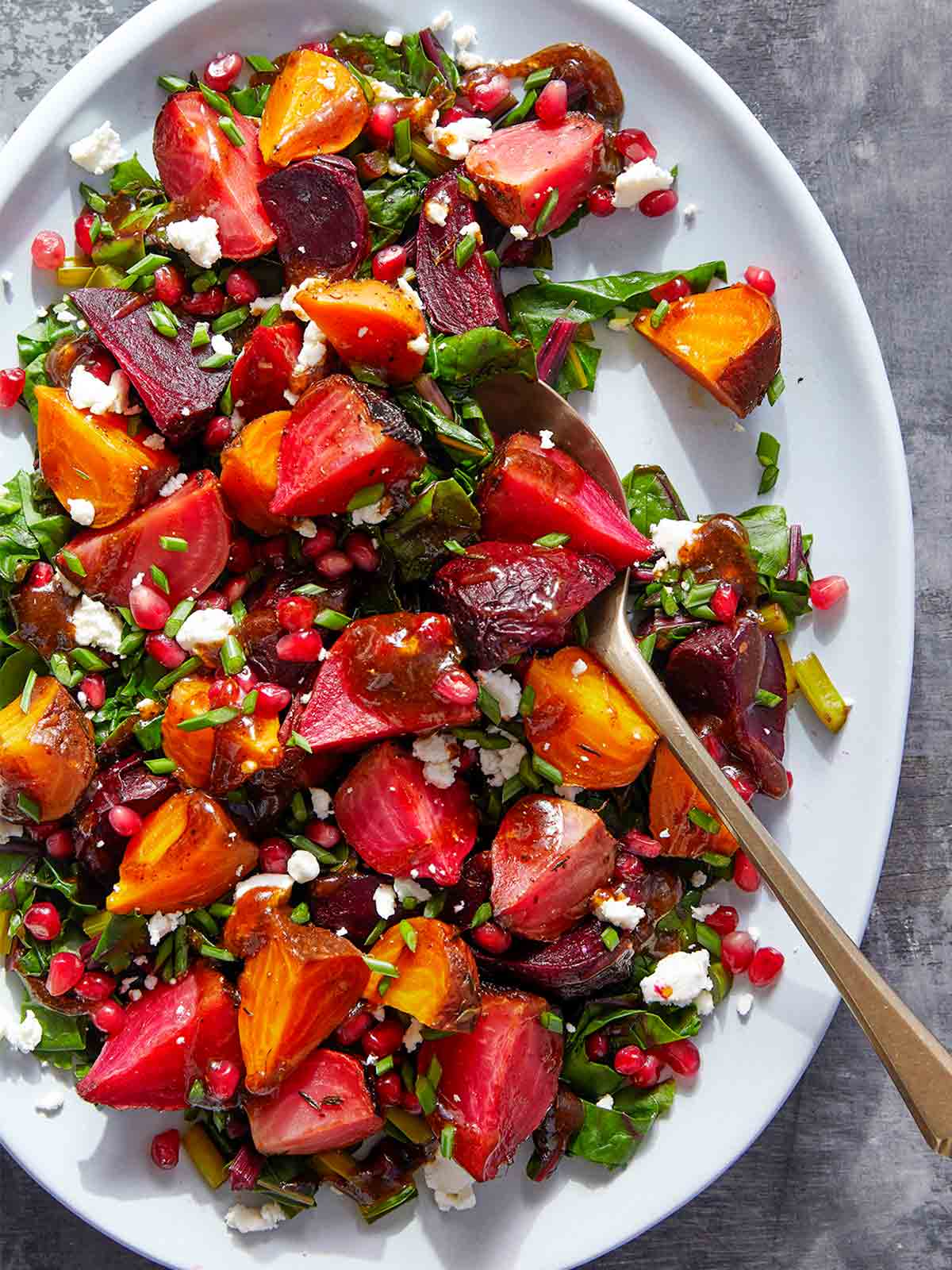 I like to serve this salad on a bed of lightly steamed beet greens because it's a nice textural contrast, it looks really pretty, the greens are full of good nutrients that shouldn't go to waste, and they're free! How many more reasons do you need?
Recipe
While these mushroom mashed potatoes are good with meat, they also make an outstanding accompaniment to fish. It's an unexpected pairing but one that you'll find satisfying.
Recipe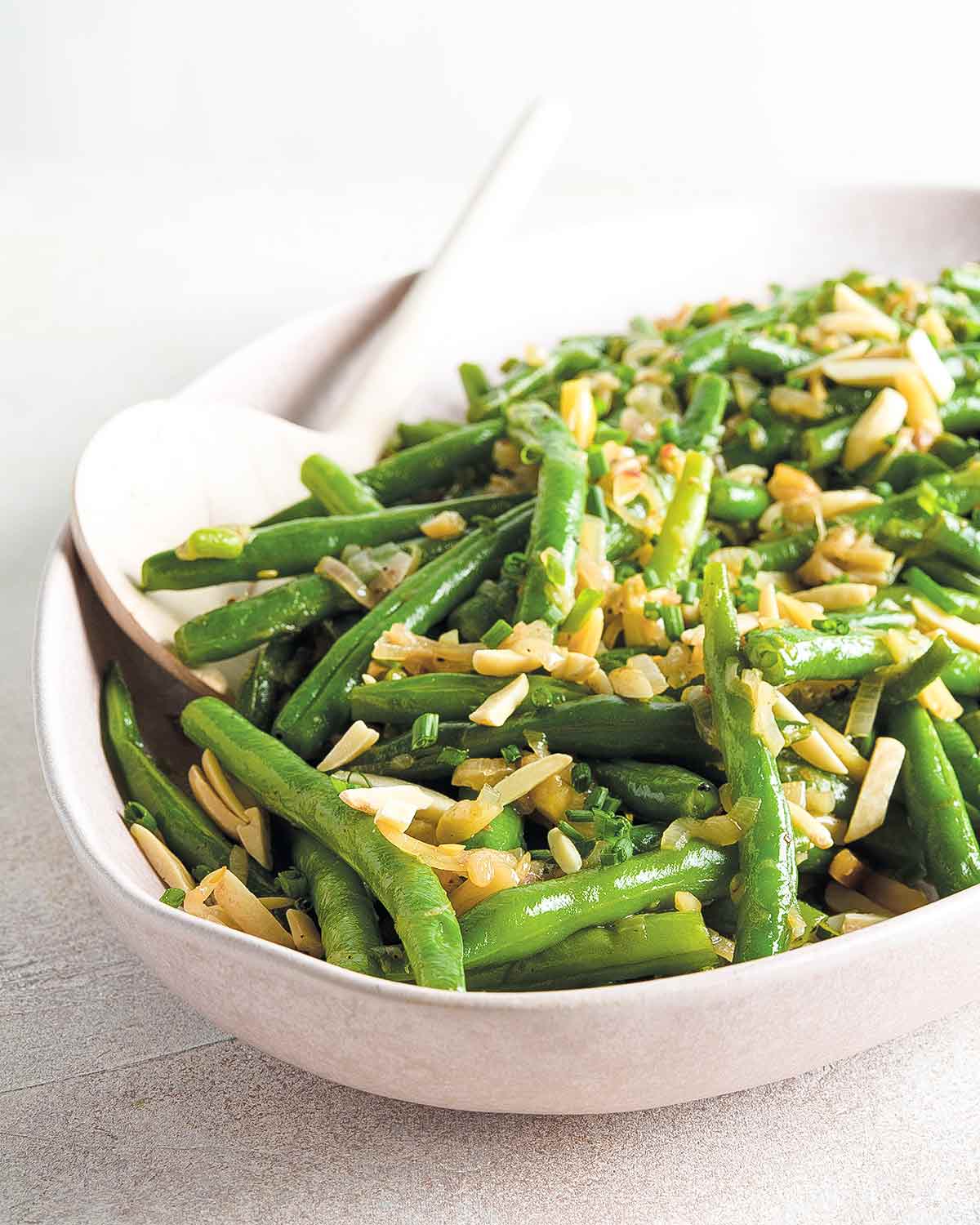 Lemon zest, shallots, and red pepper flakes—as well as fragrant toasted almonds—give classic green beans amandine a bold update with plenty of texture. The browned butter amplifies the nuttiness of the almonds, adds a touch of richness, and ties everything together.
Recipe
© 2021 Leite's Culinaria. All rights reserved. All materials used with permission.