We all could use a fungi in our life. And we've got several really quite charming mushroom recipes to choose from.
This stuffed mushrooms recipe, a favorite starter of Italian trattorias in the 1970s, is a delicious classic that's worthy, I feel, of a place in this book. As a former vegetarian, I would be happy to be offered this dish to replace meat at any meal.
Recipe
This mushroom, leek, and Gruyère tart, made with puff pastry, topped with garlic and thyme-infused leeks and mushrooms and Gruyère cheese is an easy appetizer or light vegetarian entrée.
Recipe
This spinach, tomato, and mushroom burger is loaded with garlicky greens, marinated tomatoes, and a grilled portobello mushroom stuffed between toasted buns. A veggie burger to satisfy everyone.
Recipe
These waffle toasties with mushrooms press rich creamed mushrooms between slices of bread and toast until golden. The result is unspeakably good.
Recipe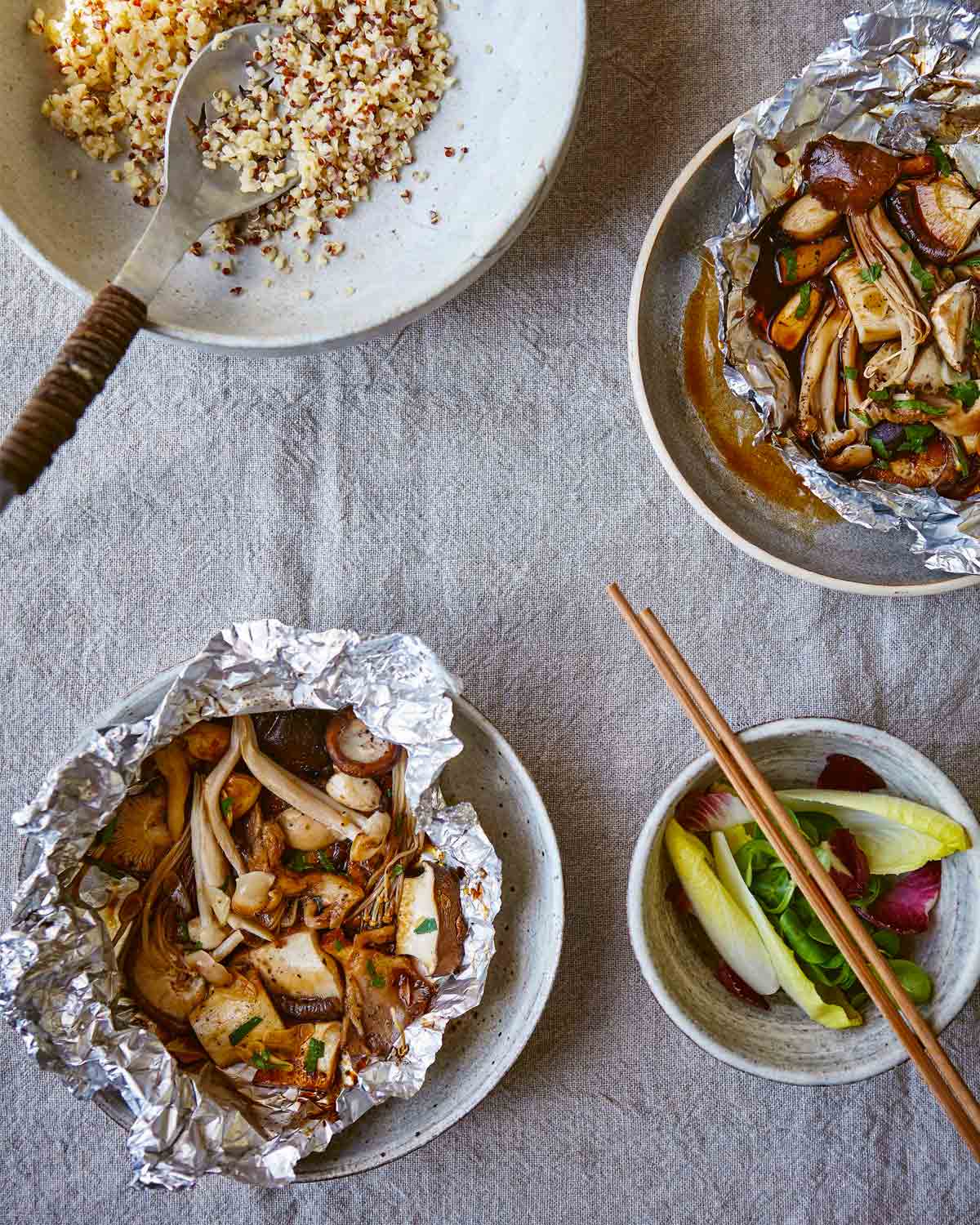 These baked mushrooms in foil packets are incredibly easy to make with assorted mushrooms and a little garlic, wine, oil, and soy sauce, yet their umami-rich flavor intimates that a whole heck of a lot more effort went into them. It can be our little secret.
Recipe
© 2022 Leite's Culinaria. All rights reserved. All materials used with permission.