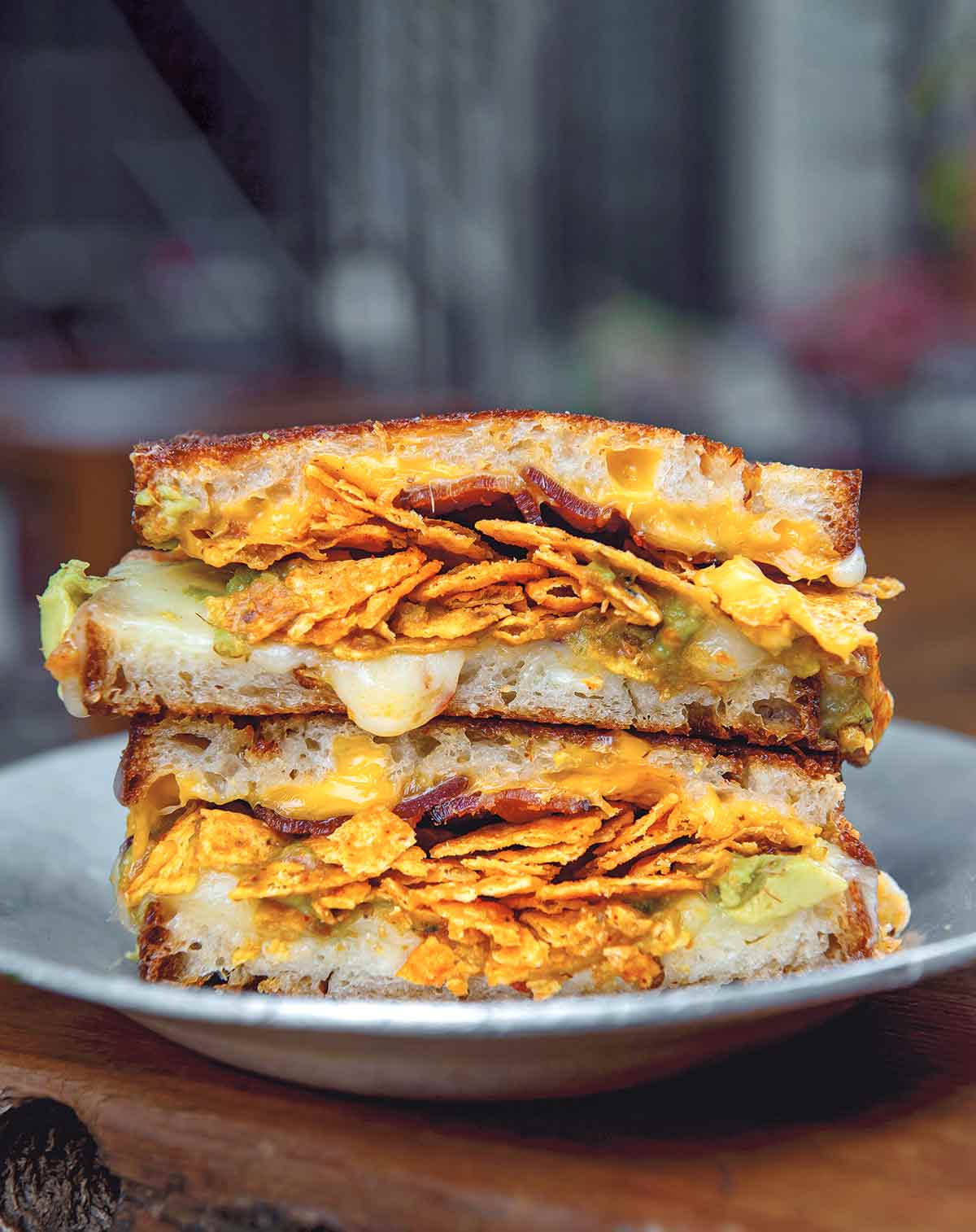 Grilled Cheese with Doritos on Sourdough
This over-the-top grilled cheese sandwich is filled with four kinds of cheese, bacon, avocado, and cheesy nacho chips.
Recipe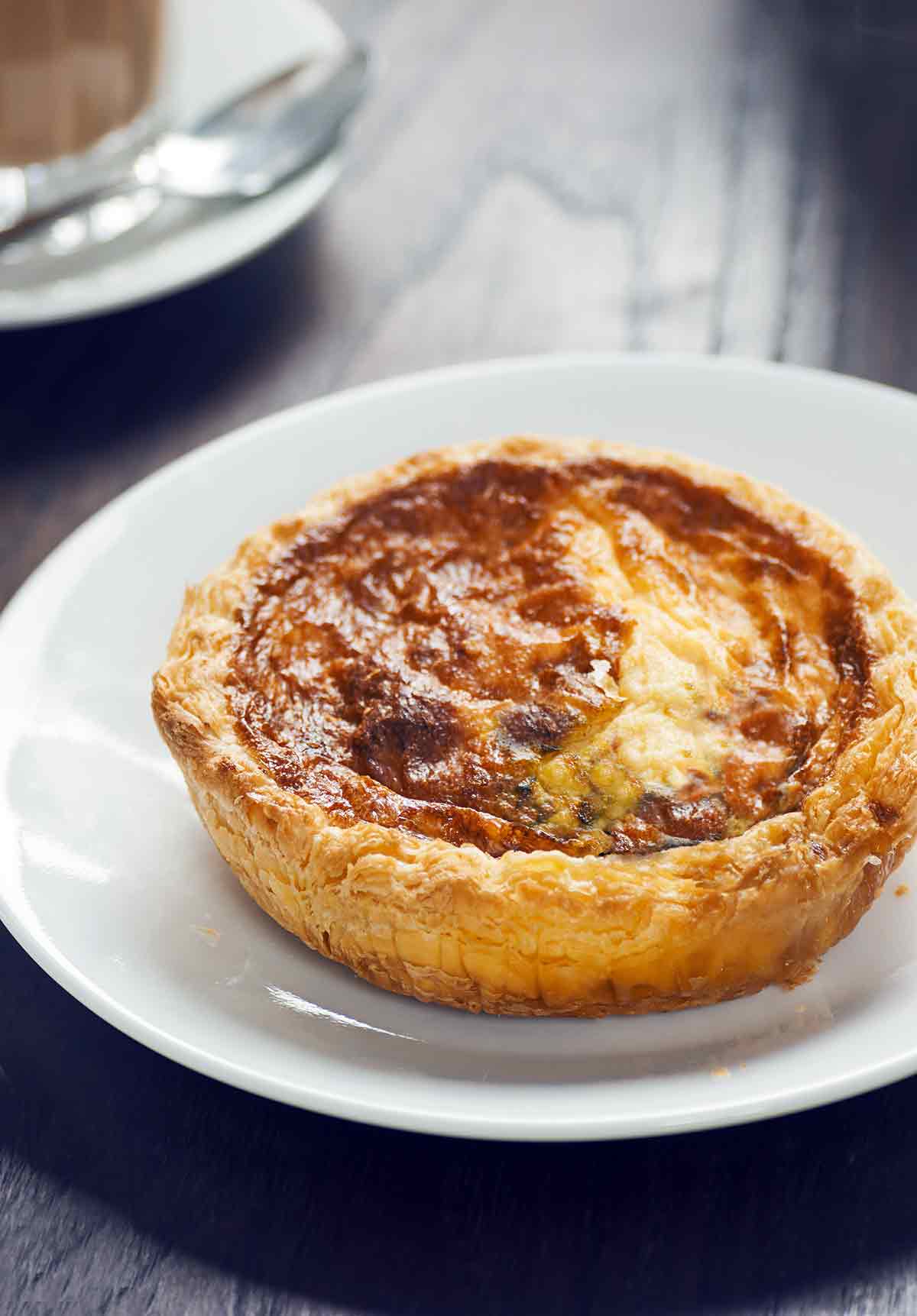 Mini Quiche for One
This mini quiche for one, made with pastry crust, egg, cream, nutmeg, and ham or bacon, is far easier to make than you might suspect. It's also the perfect single serving.
Recipe
Fried Mortadella Sandwich
This fried Mortadella sandwich is a grown-up version of your childhood bologna sandwich. A little grainy mustard, a few slices of tasty mortadella, and some rustic bread are all it takes.
Recipe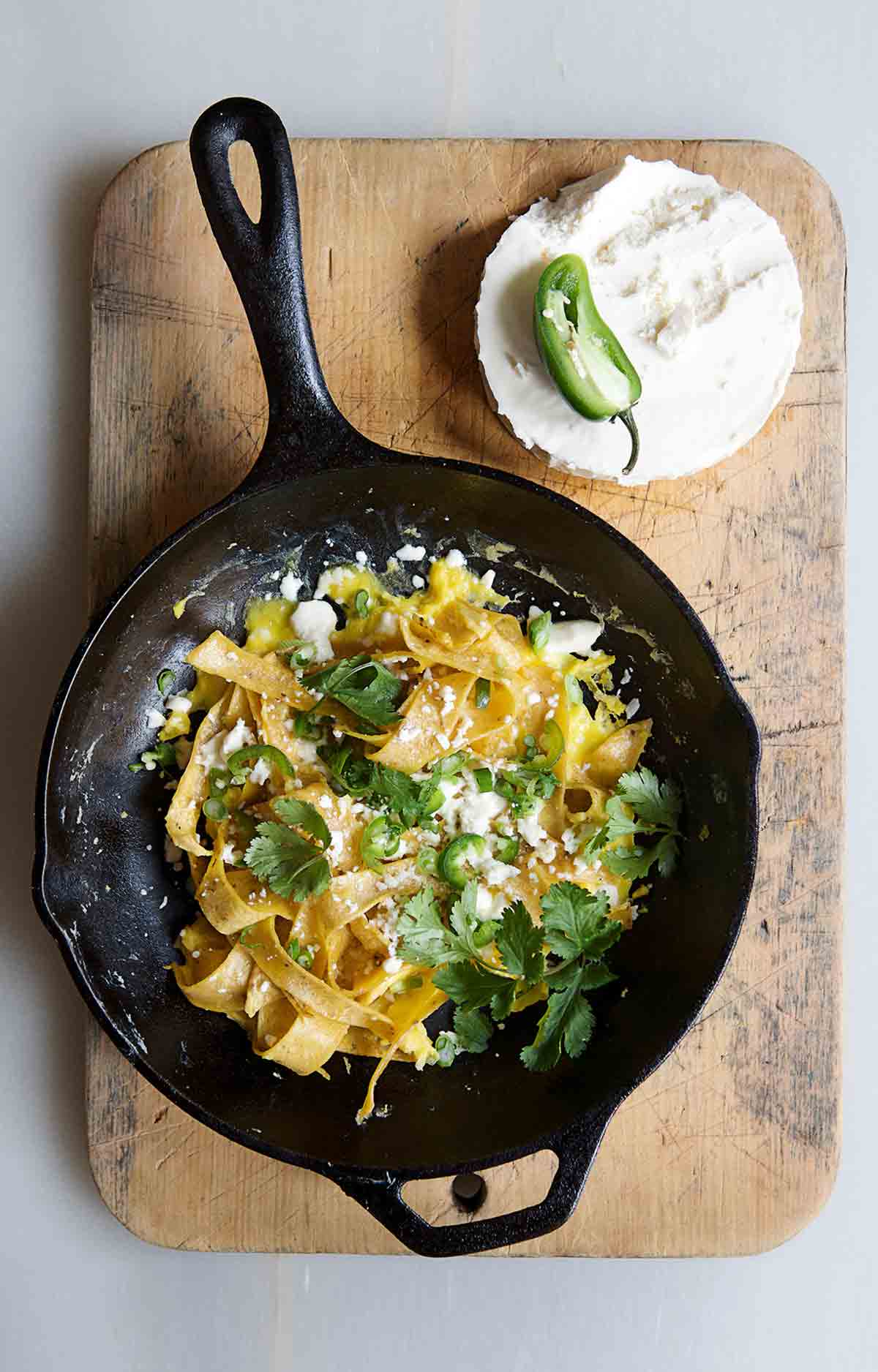 Chilaquiles
These chilaquiles are a quick, authentic, and very satisfying Mexican breakfast, made with day-old tortillas, eggs, and cheese.
Recipe
Veggie Rice Bowl
This veggie bowl is chock-full of good-for-you ingredients, including brown rice, chickpeas, vegetables, and nuts.
Recipe
New England Bouillabaisse for One
This New England bouillabaisse for one, made with mussels, clams, and fish, in a tomato fish broth, is a quick and easy riff on the classic French fish stew that sacrifices nothing in terms of soulfulness.
Recipe
Banana Bread French Toast
Banana bread French toast is exactly what it sounds like. It's made from—yep, you guessed it—banana bread! On top are vanilla-infused maple syrup and dollops of lemon sour cream. Pro tip: Don't think about the calories.
Recipe
Chocolate Mug Cake
This chocolate mug cake has a rich cakey exterior and a molten chocolate center. If that's not enticing enough, this easy dessert is ready in just 15 minutes.
Recipe
Originally published July 23, 2022