When my friends and I were broke twentysomethings, none of us cooked. Granted, most of us were waiters, so we had family meals when we worked. But on our days off, we all turned to the same thing: our can openers. We called ourselves "can opener cowboys."
If it came in a can, we ate it–tuna, smoked oysters, deviled ham, chicken, beans, sauces, soups, and chowders. And sometimes highly suspect dishes filled with combos of canned food graced or milk-crate coffee tables. Tuna and refried beans casserole, anyone?
Looking back, few of our creations were tasty. But it's amazing what the haze of cheap wine and youth can do.
With forty years and more pounds on me than I care to mention, I can say none of the recipes below requires a bottle of wine to make it palatable. Yet all of them are so good you just might be tempted to pour a glass–or four–of excellent chardonnay.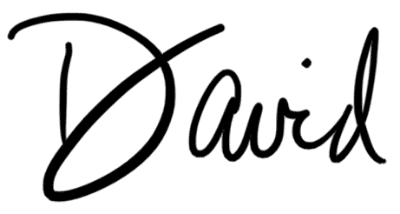 Pasta with Anchovies and Onions
I hope that my approach to tinned fish will give you new ideas for the tins stacked in your pantry. Pasta is a perfect base for tinned anchovies and onions, and I've used Parmesan, lemon, and parsley to highlight the outstanding umami flavor of one of my go-to fishes, anchovies.
Recipe
Fancy Tuna Melt
A fancy tuna melt is definitely the best kind of tuna melt. Swiss (or Gruyere) cheese, cucumber, tomato, and a splash of lemon juice, all served on a warm baguette. This isn't your Mama's tuna sando.
Recipe
Amazing recipe! Put it on a thinly sliced everything bagel-yum!

susan
Shrimp Scampi Dip
This creamy and cheesy shrimp scampi dip is a unique appetizer that's a real crowd pleaser!
Recipe
Salmon Cakes
These salmon cakes are pan-fried and served with an avocado dip and chimichurri sauce. Certain to banish all memories of the less-than-stellar fish cakes of your youth.
Recipe
Pasta with Tuna and Crispy Bread Crumbs
Make the most of canned tuna with this quick and easy tuna and pasta salad, filled with tomatoes, olives, garlic, and topped with crispy breadcrumbs.
Recipe
New England Clam Chowder
New England clam chowder is a classic creamy soup made with clams, bacon, potatoes, leeks, shallot, white wine, and cream base that's luxuriously creamy. This recipe adds poblano peppers for a little kick. Cold weather comfort food at its finest.
Recipe
We made this clam chowder last night for dinner (well, half a batch because there are only two of us), and it's a real winner. I confess to using canned clams because I had them, but even with canned, it was very good. I subbed in a roasted and chopped Hatch chile for the fresh poblano because, again, what I had on hand.

The spiciness was just perfect for us and a nice twist to the usual chowder. Perfect richness and consistency. Definitely will make this again.

marcella
Salmon Roll Sushi Bowl
This delicious sushi bowl includes salmon, avocado, cucumber, seaweed, rice, and a bold spicy dressing. Same tasty flavors found in a sushi roll, but much easier to make.
Recipe
Mediterranean Canned Mackerel Pasta
This quick, easy canned mackerel pasta recipe is packed with heart-healthy fats, omega-3s, protein, and veggies. A delicious 30-minute dinner!
Recipe
FAQs
How can I tell if my canned fish is sustainably sourced?
Look for the MSC (Marine Stewardship Council) logo on the side of your can. This certification ensures that the fish was sustainably caught.
Should I use fish packed in oil or water?
Canned fish is often available packed in either oil or water. We recommend using oil-packed fish when possible, as it has more flavor, however, it does tend to be a bit pricier.
How long does canned fish keep?
Unopened canned fish can be stored safely at room temperature for up to 5 years. If you have canned the fish yourself, it should be consumed within 1 year. After opening, transfer unused fish to a sealed container and use it within 2 days.
We hope this collection of recipes has given you some ideas for easy, inexpensive meals featuring canned fish and seafood. If you still prefer the classics, fear not, we've got recipes for those too. Check out our classic tuna melt, which is a tried-and-true favorite.