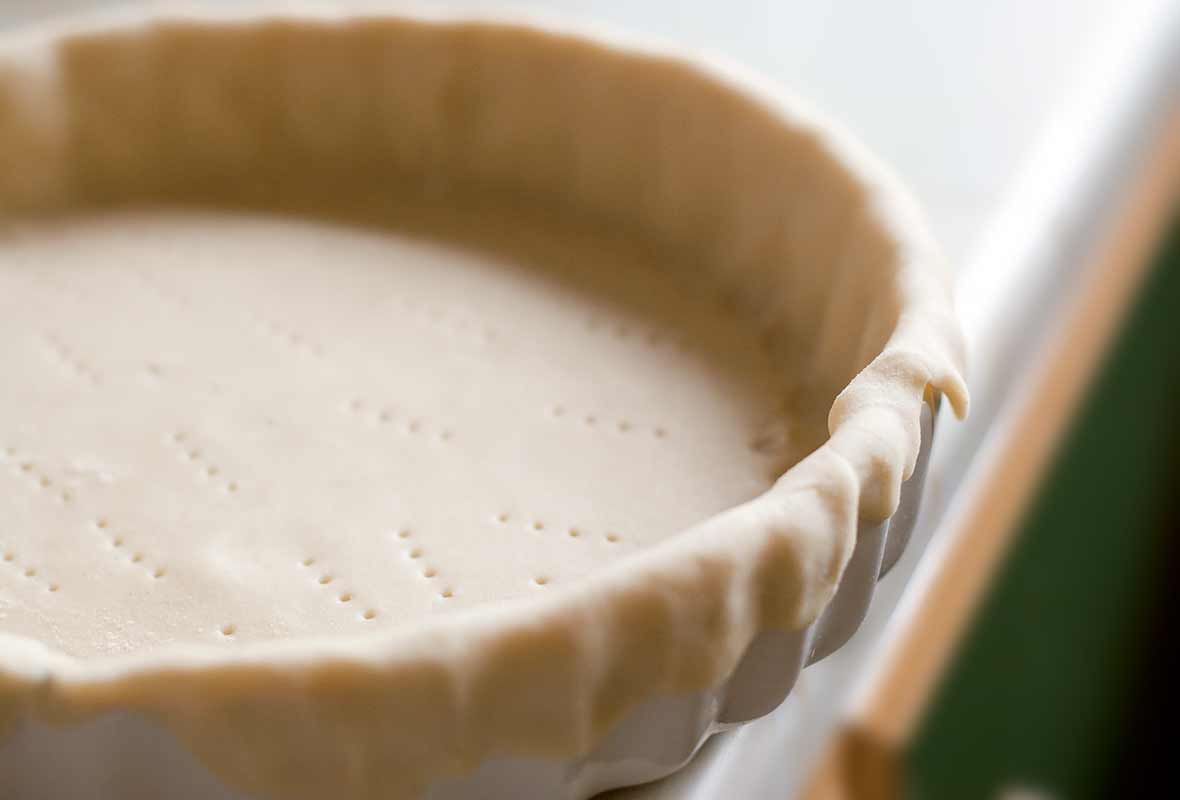 I decided to have a pre-Thanksgiving pie crust bake-off to see if, with the prep times and mess factor being equal, lard pastry really was the best when tasted side by side with my standby favorite all-butter crust. And while the kitchen was a floury mess anyway, why not come up with something definitive, the pie crust recipe I'd turn to Thanksgiving after Thanksgiving? I wanted a recipe that was simple enough to memorize and straightforward to prepare.
Flakiness and flavor were my priorities, and figuring out which fat would give the best of both was the goal. Before I started baking, I did some research, looking over the pie crust recipe canon. Most were a combination of shortening and butter, or all butter, so I started there. Then I baked and baked.
Not wanting to give up the flavor of butter entirely, I tested all the recipes using half butter, half animal fat, and also at a ratio of 70 percent butter to 30 percent other fat. I also made a few crusts using 100 percent high-fat European-style butter.
The high-fat European-style brand produced a markedly flakier, more tender, and puff pastry-like crust than those made with regular butter. The leaf lard crust was as gorgeous as I remembered, puffing up in the oven and crumbling deliciously when it was cut. That characteristic faint bacon nuance was still there. Not so with the processed lard pastry, with a flavor veering closer to rancid than bacon.–Melissa Clark
LC On the Sublimity of Lard Note
Thankfully, Melissa Clark tends to go far beyond the curiosity of most cooks, doing all the hard work so you don't have to. You can experience the results of her experimentation in the perfect pie crust recipe below, using whichever proportion of fat you prefer. Do as you wish. We know which pie crust we'll be having for Thanksgiving dessert.
Note, the recipe can easily be doubled for a double crust; divide the dough into two balls to form two discs before chilling.
Perfect Pie Crust
Quick Glance
15 M
1 H, 15 M

Makes 1 (9-inch) single pie crust
Print Recipe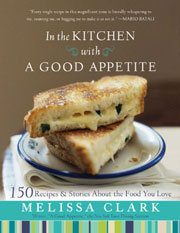 Ingredients
1 1/4 cups all-purpose flour

1/4 teaspoon kosher salt

10 tablespoons (5 ounces) unsalted butter, preferably a high-fat, European-style such as Plugra, chilled and cut into 1/2-inch pieces (or see Variations for a variety of fat to use)

2 to 5 tablespoons ice water
Directions
1. In a food processor, pulse together the flour and salt. Add the butter and pulse until the mixture forms chickpea-size pieces (3 to 5 pulses).

2. Add the ice water, 1 tablespoon at a time, and pulse until the mixture is just moist enough to hold together.

3. Form the dough into a ball, wrap with plastic, and flatten into a disc. Refrigerate for at least 1 hour before rolling out and baking.
Tuxedo Variation
Not Just Butter Perfect Pie Crust
You can experiment with different textures and flavors by substituting 3 to 4 tablespoons butter in the recipe above with any of the following fats: shortening, lard, beef suet, duck fat, or an unsweetened nut butter, such as hazelnut butter, almond butter or mixed nut butters. All should be well chilled before using.
Perfect Pie Crust Recipe © 2010 Melissa Clark. Photo © 2010 Ben Grantham. All rights reserved. All recipes and photos used with permission of the publisher.
If you make this recipe, snap a photo and hashtag it #LeitesCulinaria. We'd love to see your creations on Instagram, Facebook, and Twitter.