Since I was a kid, I've always loved the combination of apple and Cheddar cheese. And, apparently, I'm not the only one. A Connecticut neighbor can't wait for the temperature to cool so he can cut slices of "New York Cheddar so sharp you can cut your tongue on it" and place them atop his wife's hot-out-of-the-oven apple pie. I've gone one better. Instead of merely slapping on a slice of cheese, I grate the Cheddar and incorporate it into the crust. That way the Cheddar bakes and bubbles to a golden brown, lending a distinct and savory robustness to the pie.–David Leite
How to Divide Pie Dough for a Two-Crust Pie
We're about to let you in on a pie crust trick that Grandma should've taught you. (Actually, maybe she did.) When you're about to divvy the mound of party dough in half—one portion for the top crust, one for the bottom crust—make the portions slightly unequal. Without delving into geometry or algebra or calculus, suffice it to say, you need a little more surface area for that bottom crust since it has to go up the sides and fold under the top crust. You're welcome.
Apple Pie with Cheddar Crust
This Cheddar crust apple pie is made with extra-sharp Cheddar baked into the crust for a surprising savoriness that's the perfect contrast to sweetness of the Golden Delicious apple pie filling. Compliment worthy to the nth degree.
Ingredients
For the Cheddar crust
1 1/4

cups

unbleached all-purpose flour

,

plus more for the work surface

1/4

cup

cake flour

1/4

teaspoon

salt

1

stick

unsalted butter

,

frozen solid, then slightly thawed

2

tablespoons

lard or vegetable shortening

,

frozen solid, then slightly thawed

1

cup

grated extra-sharp Cheddar cheese

2

teaspoons

white vinegar

,

mixed with 1/3 cup ice water
For the apple pie filling
6 to 7

large

Golden Delicious apples

2

tablespoons

fresh lemon juice

1

cup

granulated sugar

,

plus more for sprinkling (or substitute coarse turbinado sugar for sprinkling)

1/3

cup

unbleached all-purpose flour

3/4

teaspoon

ground cinnamon

1/2

teaspoon

salt

2

tablespoons

unsalted butter

,

room temperature

1

large

egg

,

beaten with 1 tablespoon cold water for glaze
Instructions
Make the Cheddar crust
In the bowl of a food processor fitted with a metal blade, combine the flours and salt. Cut the butter and lard into small pieces, add them to the bowl, and process for 5 seconds. Add the Cheddar and pulse once or twice to mix.

With the motor running, pour in enough of the vinegar mixture in a slow, steady stream for the dough to form a ball. Process for 10 to 15 seconds.

Turn the dough onto a lightly floured work surface. If it appears too dry, work in 1 to 2 more teaspoons water. Shape the dough into a 6-inch disk, wrap it in plastic, and chill at least 2 hours (or overnight) before rolling it out.
Make the apple pie filling
Peel and core the apples and then cut them into slices 1/16 inch thick. Immediately toss the apple slices in a large bowl with the lemon juice to prevent them from turning brown.

In a separate bowl, whisk together the sugar, flour, cinnamon, and salt. Add to the apple slices and gently toss to evenly coat the apples.
Assemble the apple pie
Crank the oven to 425°F (220°C). Line a rimmed baking sheet with parchment paper or aluminum foil.

Divide the dough into 2 unequal pieces, one slightly larger than the other. (The slightly larger piece is for the bottom crust. For more information, see the note above the recipe.) On a lightly floured work surface, roll the larger piece into a round about 13 inches in diameter. Carefully transfer the dough round to a 9-inch pie plate and fill with the apple slices. Using your hands, shape the apples into a firmly packed mound slightly higher in the center than at the sides. Dot the apples with butter. Trim the edges of the bottom crust to a 1 1/2-inch overhang.

Roll out the remaining dough into a 11- to 12-inch round and carefully arrange it over the apple pie filling. Trim the edges of the top crust to a 1 1/2-inch overhang. Fold the top crust under the edge of the bottom crust, press together, and flute decoratively using your thumb and forefinger. Cut three 1 3/4-inch slashes in center of top crust to allow air to escape.
Bake the apple pie
Place the pie on the rimmed baking sheet and bake for 20 minutes. Reduce the temperature to 375°F (190°C) and continue baking about 40 minutes more, until the pastry is golden brown and the juices are bubbling. No more than 10 minutes before the end of baking, brush the Cheddar crust with the egg glaze and sprinkle with sugar.

Cool the pie on a wire rack until slightly warm or room temperature before slicing and serving.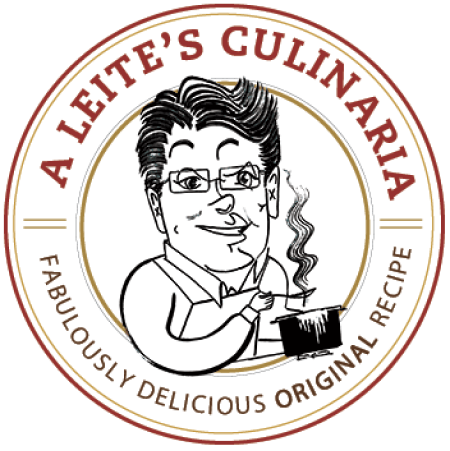 Nutrition
Serving:
1
slice
Calories:
510
kcal
Carbohydrates:
70
g
Protein:
8
g
Fat:
23
g
Saturated Fat:
13
g
Polyunsaturated Fat:
2
g
Monounsaturated Fat:
7
g
Trans Fat:
1
g
Cholesterol:
76
mg
Sodium:
319
mg
Potassium:
241
mg
Fiber:
5
g
Sugar:
43
g
Vitamin A:
707
IU
Vitamin C:
9
mg
Calcium:
127
mg
Iron:
2
mg
Nutrition information is automatically calculated, so should only be used as an approximation.
Recipe © 2014 David Leite. Photos © 2014 David Leite. All rights reserved.
---
Recipe Testers' Reviews
This finishes as a lovely, tall pie with the apples beautifully cooked and the crust absolutely delicious. I had never made a cheese crust before, though I know from watching The Great British Baking Show and mentioning this crust to my British sister-in-law that it's not unusual. (I don't make pies often. I let my fear of crusts psych me out of it too easily.) These flavors are such a natural together, I don't know what took me so long to try them together in a pie.
The crust is easy to handle (this being said by one of the most pastry crust-phobic cooks you can imagine—me), and the result was so good that my normally disciplined spouse ate every bit of the slice instead of leaving the crust edges on the plate as he normally does. It also comes together easily. I chilled it 4-plus hours and then weighed and divided it. Rolling the crusts between parchment squares allows for a minimal sprinkling of flour and makes it easier to transfer the dough to the pie place (and since I know the parchment is 14 inches square, I can easily eyeball the right size crust without a fancy board). A well-behaved dough, it rolled out easily. This crust now has me thinking of all sorts of lovely savory applications.
I used 7 beautiful Golden Delicious and, needing a bit more to make weight, 1 pink-fleshed Mountain Rose apple. After a nanosecond of considering hand-slicing the apples with my mandoline, I decided it was much safer to cut a couple of pounds of apple using my food processor, which gave consistent 1/8-inch-thick slices and the advantage of being so quick I could toss them all with the lemon and avoid any browning. I had thought it seemed like a lot of butter, and although the result is delicious, maybe a bit scanter butter would do.
The best test—how good was leftover pie for breakfast!!!??? I justified having dessert for breakfast by serving it with a dollop of Greek yogurt and the crust was still absolutely perfect and the apples still really shined. We resisted having another slice for elevenses. Just barely.