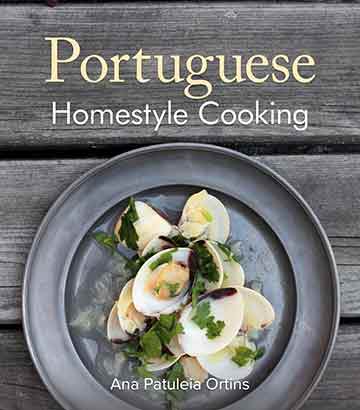 The Azorean Portuguese speak with great delight of this dish. Licorice flavor dominates this soup, and it is the Azoreans' most common use for fennel. The slightly sweet flavor comes from the feathery fennel leaves. The variety of fennel found in most supermarkets (sometimes incorrectly labeled anise) has a large, somewhat flattened white bulb at the base of the leafy stems. This is a good substitute for the wild version. Unfortunately, some markets remove most of the leafy stalks from the plant. Shop around for bulbs with the most greens; if you have the benefit of a local farmers' market, you may find fennel bulbs with the fine leaves still intact.
Lucia Rebelo, who is from Terceira (the "third" island to be discovered in the Azores), adds pig's knuckles for extra flavor. I prefer the less fatty ribs of pork. My uncle Joe Ortins says his mother, who was born on the island of Graçiosa, added some carrots to the broth. You can also make this soup without any meat. The following version was inspired by my husband's cousin, Evelyn Ortins Cunha, who is a natural cook.–Ana Patuleia Ortins
Portuguese Fennel Soup
Quick Glance

(1)

45 M
2 H

Serves 6 to 8
Print Recipe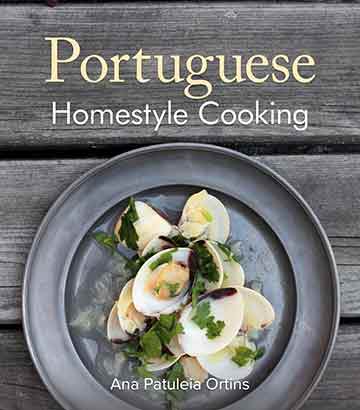 Ingredients
Email Grocery List
Directions
The day before
Soak beans overnight in enough water to cover by 2 inches.
Rub the meat with 2 tablespoons coarse salt and chill overnight.
The next day
Drain and rinse the beans. Set aside.
Wipe any excess salt from the ribs (or pig's feet) and place in a 4-quart stock pot with the beans and water. Cover, place over medium-high heat, and bring to a boil. Reduce the heat and simmer until the meat is tender and the beans are easily mashed (about 1 hour). Occasionally skim the surface of any impurities.
Meanwhile, trim and discard coarse stems from the fine feathery fennel leaves. Finely chop enough leaves to yield 2 cups. (If you are using fennel bulbs, discard the outer layer. Separate sections of the bulbs, rinse well, and coarsely chop.) Set fennel aside.
Add the onion, garlic, bay leaf, cloves, and black pepper to the pot. Simmer 5 minutes, then toss in the fennel leaves, and chopped bulb if using, along with the cabbage, potatoes, scallions, olive oil, and sausage. Return the soup to a boil, reduce the heat to medium-low, and continue to simmer until the potatoes are done and the cabbage is tender, about 20 minutes. Usually this soup needs no additional salt, but taste and season to your preference.
Print Recipe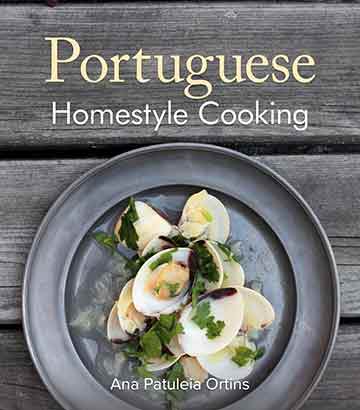 Health note
Replace the salted pork with an additional 2 tablespoons of olive oil.
Portuguese Fennel Soup Recipe © 2001 Ana Patuleia Ortins. Photo © 2001 . All rights reserved. All materials used with permission.
If you make this recipe, snap a photo and hashtag it #LeitesCulinaria. We'd love to see your creations on Instagram, Facebook, and Twitter.