LC David Gets His Ducks in a Row Note
[Editor's Note: This LC Note brought to you by David Leite himself.] Risotto has a potential to send people shrieking into the hills. And for what? It's really a cinch to make a great pot of risotto. All you need is patience and a lot of broth. I've made this risotto more times that I can count. But a few weeks ago, I was rushed and I did the unthinkable–I resorted to a bargain brand of canned chicken broth and I bought some duck on sale. Needless to say, the dish had nary a hint of flavor. Properly chastened, I made it again shortly thereafter, but this time I returned to my old duck standby, D'Artagnan, which I'd used previously. Then I made a duck stock out of some excellent chicken stock along with D'Artagnan's Duck and Veal Demi-Glace and two of their moulard legs and a magret half-breast. This time, the risotto was as I'd remembered: sensational. I don't often mention brand names, as it feels like a commercial, but considering how much better the dish was, I believe it's my duty. I also believe D'Artagnan is well worth the price. Carry on.
Portuguese Duck Risotto | Arroz de Pato
Quick Glance

(2)

1 H, 30 M
2 H, 45 M

Serves 6 to 8
Print Recipe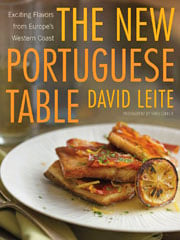 Ingredients
Directions
Heat the oil in a large skillet over medium-high heat. Season the duck legs well with salt and pepper. When the skillet is hot, add the duck legs, skin-side down and sear until lightly browned, about 5 minutes per side. Transfer the legs to a medium pot off the heat. Drain the fat from the skillet (and by all means, reserve this liquid gold for another use) and set the skillet aside.
Add enough of the stock to the pot to cover the duck, bring to a simmer, and cook, covered, over low heat untl the meat is tender, 1 to 1 1/2 hours.
Meanwhile, sauté the chouriço in the reserved skillet over medium heat until the fat is render, about 5 minutes. Using a slotted spoon, transfer to to paper towels to drain.
Remove the duck legs from the pot and transfer to a plate. When they're cool enough to handle, remove the skin, pull the meat from the bones, and shred into bite-sized pieces. Set aside. Spoon the fat from the top of the stock, and add the remaining stock into the pot. Bring to a simmer over medium-low heat and keep it bubbling gently.
Heat the oven to warm (about 160°F [70°C]), and slip in a cooling rack set on a baking sheet.
With a razor-sharp knife, score the skin of the breast in a crosshatch pattern, being mindful not to cut into the flesh. Pat dry and season with salt and pepper. Wipe out the skillet and heat over medium-low heat. Add the breast, skin side down and sear until crisp, allowing the fat to render slowly, 10 to 15 minutes. Don't rush this–the last thing you want is a mouthful of chewy fat. Flip and sear the other side for 3 to 4 minutes. Transfer the duck to the rack in the oven to keep warm. While in the oven, the breast should reach medium-rare, about 135°F (57°C) on an instant read thermometer.
Drain all but 3 tablespoons of fat from the skillet, and heat over medium heat. Add the onion and cook, stirring occasionally, until softened, about 5 minutes. Stir in the rice to coat, and cook until translucent around the edges, about 2 minutes. Splash in the wine and continue cooking until it's absorbed. Add a ladleful of hot stock and cook, stirring continuously, until the liquid has almost burbled away. Keep up this rhythm of adding stock, stirring, and cooking for 15 minutes, then stir in the presunto and chouriço.
Add the shredded duck to the risotto and resume the ladling, stirring, and cooking until the rice moves wave-like when mounded, is ultra-creamy and tender, but offers just the slightest bit of resistance in the middle, 5 to 10 minutes more. A classic risotto has a loose consistency, meaning if you wobble the pot or bowl, the risotto will slump and spread. At least, that's what results when the liquid has been added patiently and properly. Stir in the orange juice and butter and season with salt and pepper to taste.
To serve the duck risotto recipe, slice the duck breast crosswise into thin slices. Divide the risotto among warm shallow bowls (simply run them under hot, hot water and dry them quickly or, if ovenproof, warm them in a low oven) and arrange the slices of breast on top. Sprinkle with the parsley and orange zest. Rush to the table.
Print Recipe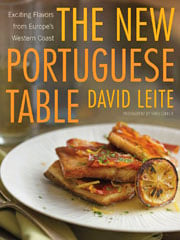 Recipe Testers Reviews

I made this recipe last night for my husband's birthday dinner. I admit, I was a tad skeptical, as he's not a big risotto fan and he loves the Portuguese rice with duck that I have made for years. So you may be wondering why I chose to do this for his birthday. Well, as I was reading the recipe, it all made sense, and I could fully imagine that, though this is a different recipe than the traditional Portuguese dish, I knew the familiar flavors would still be there. The end result? A very happy husband—and two very happy daughters—who filled their plates twice! Just as I was hoping, the flavors were there and it was very creamy, yet it was a much nicer and more sophisticated dish than the traditional. It was also much less heavy of duck fat. The breasts were outstanding. Now a few things I did differently: I bought a whole duck which was not very big, so I used both breasts. With its bones I made the stock, so did not use the chicken stock. I did use 2 tablespoons orange, but next time will only add 1 tablespoon.
Portuguese Duck Risotto | Arroz de Pato Recipe © 2010 David Leite. Photo © 2010
Nuno Correia
. All rights reserved. All materials used with permission.
If you make this recipe, snap a photo and hashtag it #LeitesCulinaria. We'd love to see your creations on Instagram, Facebook, and Twitter.