Beignets are a deep-fried, confectioners' sugar-dusted indulgence that's a New Orleans tradition made famous by Cafe du Monde. But you don't have to go to the Big Easy to experience them. Thankfully they're surprisingly easy to make at home.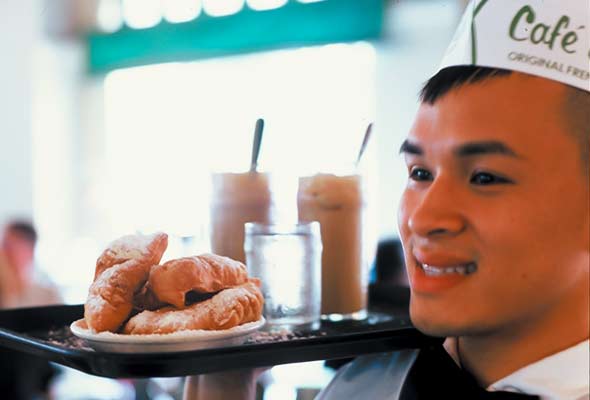 These knee-wobblingly lovely blobs of fried dough that come buried beneath mounds of confectioners' sugar originally came about as breakfast for dockworkers and merchants at the old French Market in New Orleans, according to author Constance Snow. They're crisp on the outside and pillowy inside, sorta like the sopapilla of The Big Easy. Serve the beignets while still hot. If you've been to Cafe du Monde in New Orleans, you know well the warning not to wear black while tucking into a plateful of beignets. We suggest you heed the same advice when indulging in these beignets at home. Originally published December 19, 2011.–Renee Schettler Rossi
Beignets
Quick Glance
45 M
45 M

Makes 12
Print Recipe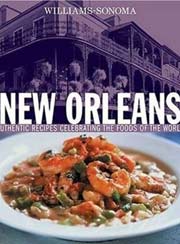 Ingredients
1 package (2 1/2 teaspoons) active dry yeast

1/4 cup warm 110°F (43°C) water

4 1/2 cups all-purpose flour

3 tablespoons granulated sugar, or more to taste

3/4 teaspoon fine sea salt

1 cup whole milk

4 tablespoons unsalted butter (2 oz)

1 large egg

Peanut oil or mild vegetable oil, for deep-frying

Confectioners' sugar, for dusting
Directions
1. In a small bowl, sprinkle the yeast over the warm water and let stand until creamy, about 5 minutes.

2. In a food processor, combine 3 cups (15 ounces) of the flour, the granulated sugar, and salt. Process briefly.

3. In a small saucepan over medium heat, combine the milk and butter and heat gently until the butter melts and the milk is warm but not steaming. Remove from the heat. With the processor running, pour the milk mixture through the feed tube and process until blended. Add the egg, yeast mixture, and the remaining 1 1/2 cups (7 1/2 ounces) flour and process just until a soft dough forms. If you prefer a softer beignet, let the dough rest at room temperature for 10 minutes; if you like your beignet a little crisp at the edges, cover and refrigerate the dough until chilled through or up to overnight.

4. Preheat the oven to 200°F (95°C). Line an ovenproof platter with paper towels. Pour the oil to a depth of 3 inches in a deep, heavy saucepan or a deep fryer and heat to 360°F (182°C) on a deep-frying thermometer.

5. While the oil is heating, divide the dough into 2 equal pieces. On a well-floured work surface, knead 1 piece of the dough briefly until soft but not sticky. Roll into a rectangle about 1⁄4 inch thick. Cut into 6 equal rectangles (or, if you prefer more modestly sized beignet, 8 or 12 rectangles). When the oil is ready, drop 2 or 3 rectangles into the oil and fry, turning once, until puffed and brown, about 2 minutes on each side. Transfer to the paper towels and keep warm in the oven. Repeat with the remaining rectangles, and then the remaining dough.

6. Arrange the beignet son a warmed plate and, using a fine-mesh sieve, dust them heavily with confectioners' sugar or place the confectioners' sugar in a brown paper bag, add few beignets at a time to a brown paper bag, fold the top of the bag several times to seal, and then gently shake to coat. Serve the beignets at once. (As if you could wait…!)
Beignets Recipe © 2005 Constance Snow. Photo © 2005 Francesca Yorke. All rights reserved. All recipes and photos used with permission of the publisher.
If you make this recipe, snap a photo and hashtag it #LeitesCulinaria. We'd love to see your creations on Instagram, Facebook, and Twitter.