Homemade cherry liqueur, in its native French, is known as Guignolet. Say it with us. Guig gno LAY. Sort of just rolls off the tongue, doesn't it? Also just sort of pours itself out of your bottle and into your glass quite effortlessly. Or at least it does in France, where the cherry liqueur is set out in small glasses, as if from a magic spigot, and sipped prior to each evening's repast. Civilized, oui? Athough no matter what you call it or how you pronounce it, we think you'll be saying its name rather regularly from now on.–Diana Henry
Homemade Cherry Liqueur | Guignolet
This cherry liqueur is made with kirsch, red wine, and sugar is an easy preserve that captures the cherry season long after it's gone. Simply the best and unspeakably better than anything you can buy in a bottle.
Equipment
Sterilized bottles or jars with corks or lids
Ingredients
1

pound

unblemished cherries

,

pitted

One

(26-ounce) bottle

light red wine

,

such as a pinot noir or a Côtes du Rhône

1 1/2

cups

granulated sugar

6

tablespoons

kirsch
Instructions
In a saucepan over medium heat, heat the cherries, wine, and sugar, stirring until the sugar dissolves.

Bring the mixture to a gentle boil. Immediately reduce the heat and let it simmer languidly for 5 minutes or so. Remove from the heat and let cool.

Stir the kirsch into the cherries and wine. Transfer the boozy liquid to a container with a tight-fitting lid, cover, and set aside at room temperature or in the fridge for 2 days.

Pour the liqueur, including the cherries, into sterilized bottles or jars with screw-top lids. Either stop the bottles with new corks or screw the lids onto the jars. Refrigerate the cherry liqueur until you consume it, preferably that same week.

Strain the cherry liqueur just before serving. Reserve the boozy cherries left behind to spoon over ice cream, layer with cake and whipped cream, plop atop rice pudding, or, well, we could go on, but you get the idea. Sip the chilled liqueur as-is or turn it into a spritzer* (see What You Need To Know below) and savor.
Notes
Homemade Cherry Liqueur | Guignolet Variation
What You Need To Know: How To Make A Cherry Spritzer
Although you can sip this cherry liqueur straight up, you can also simply add a splash of this cherry liqueur to sparkling water or seltzer to make a spritzer or, if you're feeling fancy, mix it with white wine to make a cherry kir or sparkling wine to make a kir royale. All admirable aperitifs.
Variation: Apricot Liqueur
Place 1 pound apricots, halved and pitted, in a saucepan with 2 1/4 cups sugar and 3 cups dry white wine and proceed as above. When you take the pan off the heat, add 5 tablespoons amaretto and 1 1/4 cups vodka. Pour the apricots and the liquid into a bowl or pitcher, cover with a small plate that will keep the apricots submerged, then cover with a clean towel and leave at room temperature for 6 days. Strain the liqueur or filter it twice through cheesecloth, as the apricots do disintegrate a bit, and pour it into clean, sterilized bottles or jars. Add corks or screw-tops and refrigerate for up to a month before using. The liqueur itself should be served in small glasses—I prefer it chilled—or mixed with white wine or sparkling white wine to make an apricot kir. The boozy apricots can be used as you would the cherries above or folded into lightly sweetened whipped cream to make a lovely fool.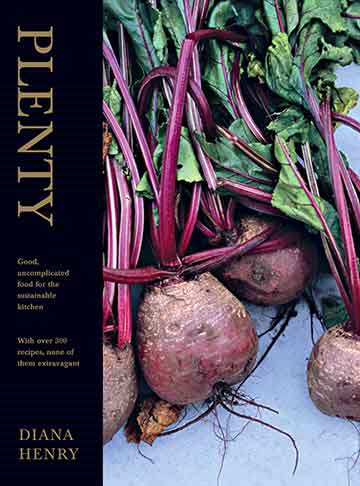 Nutrition
Serving:
2
tablespoons
Calories:
71
kcal
Carbohydrates:
12
g
Protein:
0.2
g
Fat:
0.1
g
Saturated Fat:
0.01
g
Polyunsaturated Fat:
0.01
g
Monounsaturated Fat:
0.01
g
Sodium:
0.1
mg
Potassium:
32
mg
Fiber:
0.3
g
Sugar:
11
g
Vitamin A:
9
IU
Vitamin C:
1
mg
Calcium:
2
mg
Iron:
0.1
mg
Nutrition information is automatically calculated, so should only be used as an approximation.
Recipe © 2010 Diana Henry. Photo © 2010 Jonathan Lovekin. All rights reserved.
---
Recipe Testers' Reviews
This turned out to have a very sweet, pleasant flavor. I relied on my local wine expert to suggest a bottle, and I tasted a few drops and found I didn't care for the wine, so I was worried the Guignolet wasn't going to turn out. Much to my surprise, the finished product is fantastic. I wanted to taste the Guignolet right away so badly, so the two days I had to wait seemed to take forever.
I can only take a little of this at a time due to its sweetness, but I'm going to experiment with ways to use this. I took the cherries and stirred them into my pound cake batter with wonderful results.
Next time I make this I will divvy it up into several smaller bottles and give it as gifts. I also made the apricot version of this recipe. It will be a little while before I can try this one since it has to sit in the refrigerator for a month before using…and I thought two days was bad! I have to admit I tasted the apricot one as I was putting it into the jar. I could have started in on it right then and there.