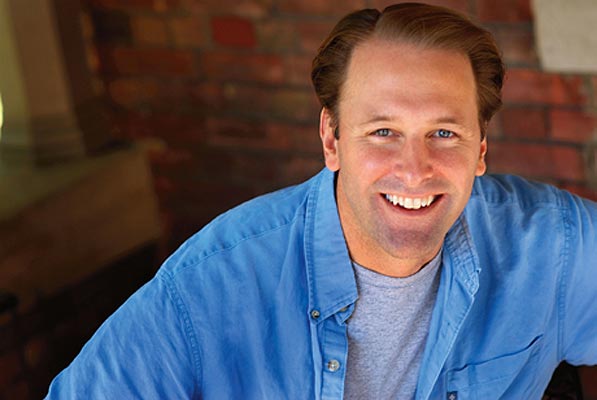 Subscribe iTunes | Spotify | Stitcher | Amazon | Google | iHeartRadio | TuneIn
It's no secret that I love fat. (See today's dueling post on homemade butter.) And it's no secret that I love chicken, as evidenced by the hundreds of poultry recipes on this site. So Renee and I were more than a little pleased when food writer, author, and very vocal advocate of good food and home cooking Michael Ruhlman joined us for a podcast chat about the his newest treatise, The Book of Schmaltz: A Love Song to a Forgotten Fat.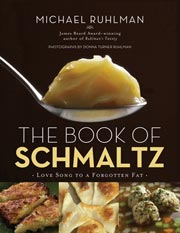 For years, Michael has been clarion-clear about what he calls "America's wrong-headed fear about fat." And he's finally proven that deep down we're not so knee-knockingly, nail-bitingly terrified about fat with the resounding success of his earlier book, Charcuterie: The Craft of Salting, Smoking, and Curing. Ditto for his follow-up, Salumi: The Craft of Italian Dry Curing. People want fat. And they want it bad.
The Book of Schmaltz continues his quest to demystify the craft of cooking with fat. As he explains, his neighbor, Lois Baron, was about to make schmaltz for the Jewish high holy days (which, coincidentally, begin today), and…well, suffice it to say, in that chance encounter, he found his teacher and mentor.
In both the book and the podcast interview, Michael takes us, step by step, through what schmaltz is, how to render it, how to store it, and how to indulge in it, including 20 recipes, both classic and contemporary. He also enlightens Renee and me about the existence of gribenes (pronounced GREE-bin-iss), those wonderfully crisped bits of chicken skin that are left after the fat-rendering process. Think chicken cracklings. And he divulges ways to indulge in gribenes, including eaten out of hand, just like popcorn. Mixed into mashed potatoes. Slipped into matzoh balls. And just about any other way you can imagine.
But it wasn't until Michael proclaimed that schmaltz (which can be made from any poultry—whether duck, goose, even turkey) can even be used in baked goods that I was gobsmacked. Yup. That's right. You can fashion pastry made with schmaltz and use it to cradle your chicken pot pie. Can you imagine? Oy.